ScreenRec is a versatile and reliable free screen recording software with advanced features. And this article provides Screencapture, an alternative to Screenrec, as another good option for readers.
In a fast-paced digital world, screen recording has become an indispensable tool for professionals, educators, and content creators. Imagine trying to explain a complex task to a colleague or a tutorial to students without a visual aid. That's where ScreenRec comes to the rescue. In this Screenrec review, we'll dive into a comprehensive review of ScreenRec, a free screen recording software that offers a myriad of features to simplify your recording needs.
Whether it's capturing your desktop activities, adding webcam overlays, recording audio, or instantly sharing your content, ScreenRec has it all. We also have another great option for you - Screencapture! Compare the two products in a number of ways so you can make the best choice.
What is ScreenRec?

ScreenRec is a versatile and user-friendly screen recording software designed to cater to a wide range of users, from professionals and educators to content creators and everyday computer users. At its core, ScreenRec employs advanced screen recording technology to ensure seamless and high-quality capture of desktop screens. The technology behind ScreenRec enables users to record their screens in real-time with minimal impact on system resources, making it a lightweight and efficient solution for all recording needs.
ScreenRec is not only a free screen recorder software but also an efficient and feature-rich tool backed by advanced technology. Its user-friendly interface, along with its one-click capture, audio recording, webcam overlay, cloud recording, and smooth playback, make it an excellent choice for all screen recording requirements. Whether you're a professional needing to create instructional videos or a content creator seeking to share engaging tutorials, ScreenRec has the technology to fulfill your needs with ease and reliability.
| | |
| --- | --- |
| Pros | Cons |
| Free to use with no watermarks or time limitations. | Advanced editing features may be limited compared to paid alternatives. |
| Lightweight and resource-friendly software. | Cloud storage may have limited space in the free version. |
| One-click desktop capture for easy recording initiation. |   |
| Seamless integration of webcam overlay for facecam recordings. |   |
| Ability to record computer audio and voice simultaneously. |   |
| Flawless 1080p screen recording with no lag. |   |
a. Desktop + Webcam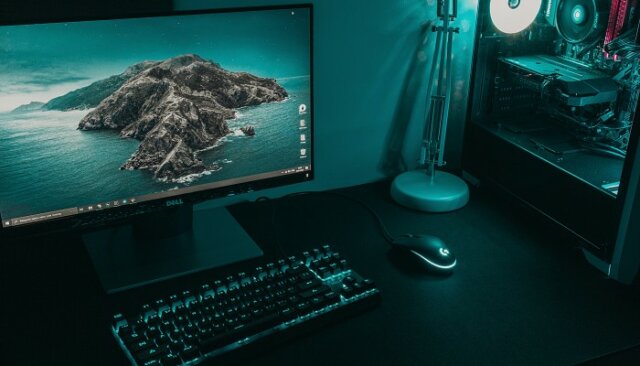 ScreenRec enables users to capture their desktop screen while incorporating a webcam overlay for facecam recordings. This feature is particularly useful for creating video tutorials, product demonstrations, or vlogs where a personal touch can enhance audience engagement.
b. Audio + Voice
With ScreenRec, users can record computer audio and narrate using a microphone simultaneously. This capability is perfect for adding voiceovers to presentations, creating podcasts, or explaining complex concepts with ease.
c. Instant Sharing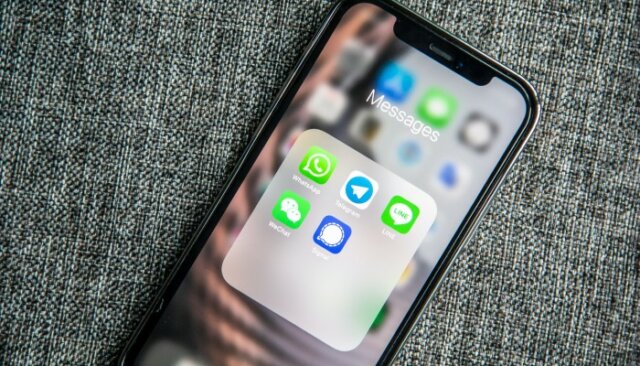 ScreenRec automatically saves screen videos to a private cloud account, ensuring that your recordings are securely stored and accessible from anywhere. Additionally, it generates quick sharing links, allowing you to effortlessly share your content with colleagues, friends, or students.
d. No Lag
ScreenRec offers flawless 1080p screen recording at any frame rate, ensuring that your videos playback smoothly without any annoying lags or stutters. This feature is crucial for delivering high-quality content to your audience.
e. Recording History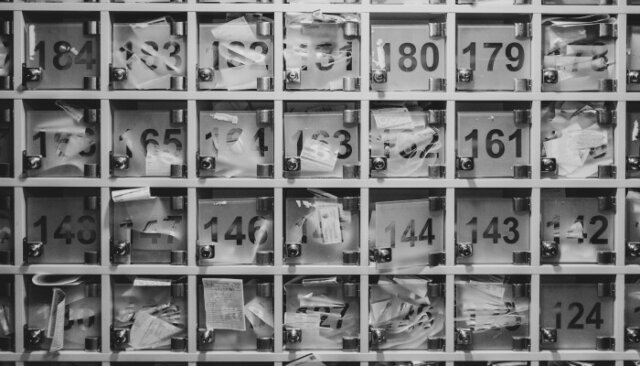 The software provides a recording history feature, enabling users to access their past captures and retrieve sharing links whenever required. This ensures easy management and organization of your recorded content.
How to Use ScreenRec for Screen Recording?
To start using ScreenRec for your screen recording needs, follow these simple steps:
Step1. Screenrec Download and Install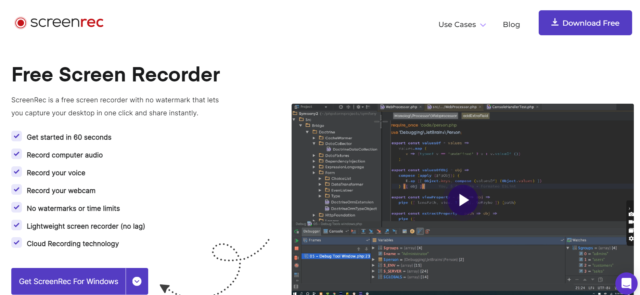 Visit the
ScreenRec
website and screenrec download. Run the installer and follow the on-screen instructions to install it on your computer.
Step2. Select capture area
Press Alt + S and select your capture area.
Step3. Capturing the Screen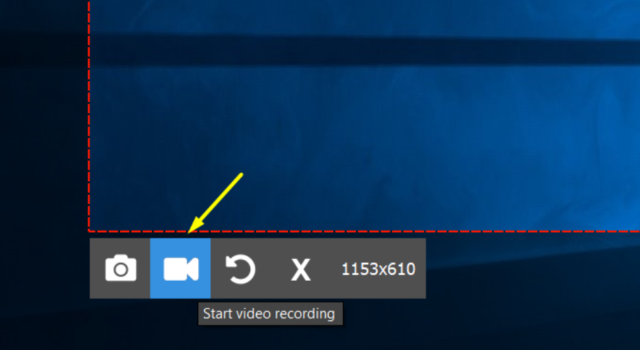 To begin recording, click on the designated "Record" button. Select the area of your desktop you want to capture or choose full-screen mode. And choose record screen audio as you need.
Step4. Saving and Sharing
After recording, click on the "Stop" button to finish the capture. You can now save the recording locally or upload it to your private cloud account. ScreenRec will automatically generate a sharing link, which you can share with others to access the content.
ScreenRec vs. Screencapture
Below is a comparison table between ScreenRec and Screencapture, highlighting key aspects: Stability, recording resolution, watermark, and user-friendliness. This provides you with the most objective and direct performance comparison.
| | | | | |
| --- | --- | --- | --- | --- |
| Product | Stability | Recording Resolution | Watermark | User-Friendliness |
| Screenrec | ★★★★★ | ★★★★★ | ★★★★ | ★★★★★ |
| Screencapture | ★★★★ | ★★★★★ | ★★★ | ★★★★ |
Judging from the comparison of personal experience, while both ScreenRec and Screencapture offer screen recording capabilities, the free screen recorder-ScreenRec stands out with its stable performance, flawless 1080p resolution, and comprehensive set of features. Screencapture, on the other hand, is user-friendly but may lack some advanced functionalities.
Conclusion
As the Screenrec review proves that ScreenRec stands out as a powerful and reliable screen recording solution that caters to users from diverse domains. Its user-friendly interface, comprehensive features, and seamless cloud integration make it a standout choice for all screen recording needs. As a content creator myself, I've had the pleasure of using ScreenRec, and I must say it has exceeded my expectations. The one-click desktop capture, audio recording capabilities, and webcam overlay integration have significantly enhanced my video tutorials and presentations. Additionally, the smooth playback and absence of watermarks make my content look professional and engaging. If you don't have a high demand for screen recording, you can also check out another product we have for you, or read this article for more options:
15 Best Screen Recorder Review In 2023
FAQs
1. Is Screenrec Safe?
Yes! ScreenRec is safe to use. The software is legitimate, but you do have to create a ScreenRec account to get all of its functionality. Including it is also safe to share a link to the screen recording as they encrypt your screenshot and screen recordings.
2. How to Screenrec on Mac?
- Open ScreenRec and press command + S to start capturing.
- Drag your mouse across the screen to select the capture area. You have two options here: Press Photo Camera or Video Camera
- After stopping the screen recording, you can instantly share it.