Are you looking for the best alternatives to Homestyler for your interior design projects in 2023? Check out this article which lists the top 10 tools, including user-friendly options like RoomSketcher and Planner 5D. Discover their features, pricing, and suitability for different types of users to find the right fit for your needs.
Having a dream house is everyone's desire but bringing it to reality is creativity for a few. Are you struggling to design your interiors just the way you dreamt? Wouldn't it be better if modern development brings out a solution for this struggle? 2023's technology has witnessed a sharp breakthrough in numerous interior styler applications, among which Homestyler is a featured name.
Apart from the Autodesk Homestyler app, there are several other platforms equally proficient in providing excellent services. Explore ahead all about the popular Homestyler app and top ten alternatives that you can pick up otherwise.
Also read: Top 10 Homestyler Alternatives For Interior Design 2023.
Best 10 Homestyler Alternatives for Interior Design Reviews
Interior designing applications, like the Homestyler interior designer app, include creative templates and interactive features to bring out the proper design on the screen. Apart from the mentioned app, the following HomeStyler alternative applications are gaining momentum these days!
| Product Name | Processing Speed | User-Friendliness | Compatibility | Free/Paid | AI-based | Suitable for |
| --- | --- | --- | --- | --- | --- | --- |
| Planner 5D | ★★★★☆ | ★★★★☆ | Desktop, Mobile, Web | Freemium | ❌ | Homeowners or interior designers |
| Home By Me | ★★★★☆ | ★★★★☆ | Desktop, Web | Freemium | ❌ | Casual users or amateur designers |
| Plan O Plan | ★★★☆☆ | ★★★☆☆ | Desktop, Web | Paid | ❌ | Professional architects or designers |
| Kozikaza | ★★★☆☆ | ★★★☆☆ | Desktop, Web | Freemium | ❌ | Amateur designers or homeowners |
| Roomsketcher | ★★★★☆ | ★★★★☆ | Desktop, Mobile, Web | Paid | ❌ | Interior designers or real estate professionals |
| Space Designer 3D | ★★★☆☆ | ★★★☆☆ | Desktop, Web | Freemium | ✅ | Architects or designers seeking advanced 3D features |
1. Planner 5D
Designed for non-professionals, Planner 5D is an advanced app to design layouts and interiors from scratch. It provides a collection of templates, icons, and editor selections to select among different themes. The app is compatible with various gadgets and operating systems that work in sync with it.
You can create and share photos and videos to remote devices to print or edit. With a user-friendly layout and handy icons to drag and paste, the app is suitable for both home and corporate interior designs.
You can also join the designers' community for free to share and get recommendations from other users. Apart from being a Homestyler free alternative, Planner 5D hosts an interior designing competition to compete and win prizes. This offer makes it the best Homestyler alternative to check out!
2. Home By Me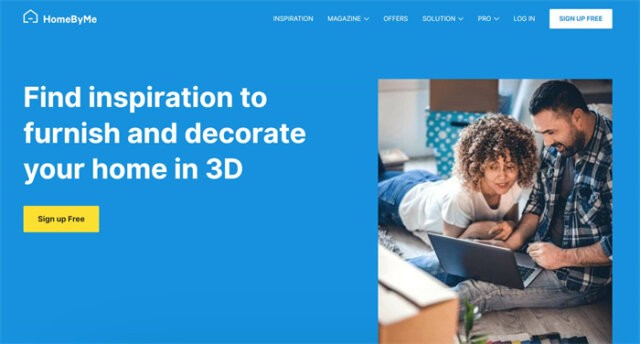 If you wish to have templates ready to choose from, Home By Me offers pre-designed layouts by the world's best professionals to start your decor. With the feasibility of three projects in the Homestyler free alternative plan and unlimited templates just for $35.39 per month, you can design and share your plans in both photo and video formats.
You can download the app on various gadgets, use the free operational guide and create your design from the 2D layout. If you have a floor plan ready, you can scan and upload it to avoid drawing again. Instead of dummy icons for furniture and decorations, the editor's store provides you with real branded products to actually picture your house.
3. Plan O Plan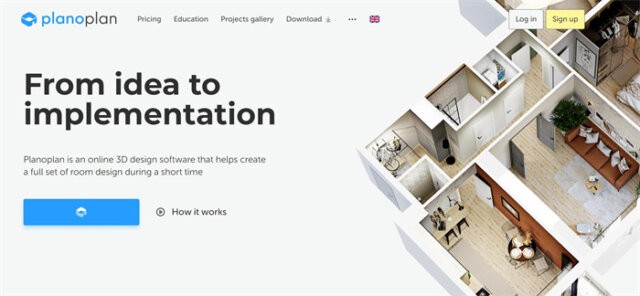 With unlimited projects at just $10 a month, you can enjoy designing and editing your dream house or remodeling the existing one. Plan O Plan is a Homestyler online alternative that provides a three-project free trial where all the rendering features can be tried, to see if it suits your requirements.
You can use the loaded templates and real branded icons or even upload photos of your choice. Every user can avail of email support assistance while developing the model or for administrative purposes. The subscription plan users can enjoy unlimited cloud storage and graphical designing features to visualize the place virtually.
With more than 5000 icons and themes to choose from, you can also enjoy special widgets to create 2D, 3D, and virtual tour plans. It is one of the best home design alternatives to cover in and out of the building.
4. Kozikaza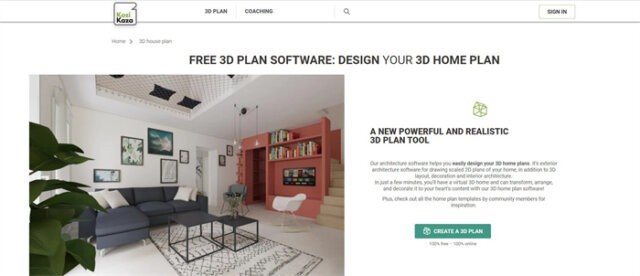 Designing apps can be of saver packages too! Kozikaza is a free Homestyler alternative. It is web-based and it helps you save your money and storage space. You can access it through any device and browser to design your plan on the go.
This 3D home design online application provides guiding tools while drawing, branded products from renowned decorative businesses, and splendid graphical features to visualize your plan. You can design any room or office for floor layouts to electric connections and save them in your private cloud space. You can purchase consultancy services or design assistance plans through instant payment.
This web designer needs no more than simple registrations to start your designer's journey. Both individual members and professional businesses can register separately and participate in community sharing.
5. Roomsketcher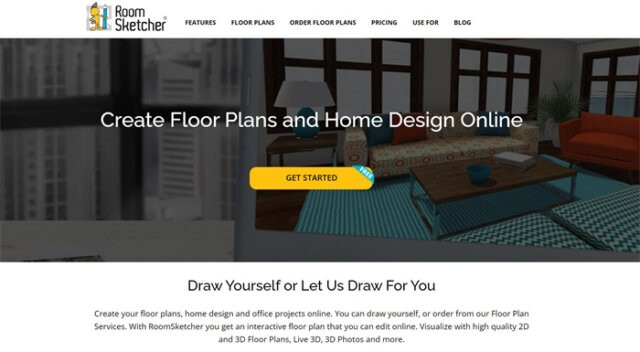 Looking for high-quality assistance? Roomsketcher app is one of the best home design alternatives that provides the best auto plan generation support to draw your plan or book for a designer's service.
While you can take snapshots to reflect your room and download the app with a free account, the paid subscriptions starting at $49 per year come with more features. You can sketch 2D plans and also decorate them with 3D effects. You can also enjoy a consultation, 360-degree visualization, measurements, and even discounts on your booking options.
The designer app is user-friendly to navigate and draw your plan. The app is compatible with all PCs and Tabs to work in both online and offline modes.
Also read: Top 10 Best 3D Printing Software
6. Space Designer 3D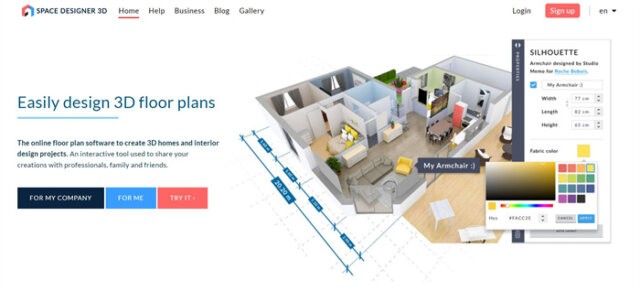 Uniquely designed for individuals and interior design firms, the Space Designer 3D app only provides paid subscriptions. Individuals can try basic plans at $9.99 per project. On the other hand, commercial designers can subscribe starting from $24.99 per month.
Every user can design 2D floor plans and decorate the space with 3D objects and visuals. Interior designers can assist their customers, and event planners can work on-site. Homeowners can decorate their homes, and modular furniture designers can showcase their furniture in 3D visuals.
The Autodesk Homestyler alternative app purely works on online connectivity and can be used on any gadget. The upgrades and auto assistance features update automatically without any downloads.
7. Home Design 3D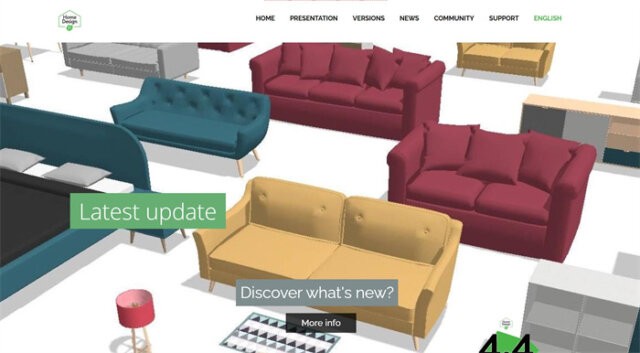 Providing free 2D/3D designing with over 200 objects and themes, Home Design 3D is one of the cheapest designer apps. You can also upgrade to unlimited projects, added features, and augmented reality features with subscriptions starting from $6.99 per month.
The app allows drawing floor plans, selecting proper dimensions, furnishing, and decoration with quicker results. It is designed with an easy-to-use layout for smartphones and desktops with toolbars and compass directions for assisted designing. If you are a learner, these websites like Homestyler are also effective to try along.
8. Floor Planner
A designer app suitable for all, Floor Planner is a free platform for designing 2D/3D plans. For developed visuals, virtual tours, and photo-realistic quality, you can upgrade from the free plan to pro packages starting from $5 for individual users and $59 for commercial designer teams.
The packages differ with four various project levels, differing with image quality and features. Ranging from kids' rooms to lavish gaming rooms, you can design according to the themes using free tips and design guidance.
You can share your rendered project through cloud sharing to other designers for using your template or suggest edits. Try this home design alternative today!
9. Home Stratosphere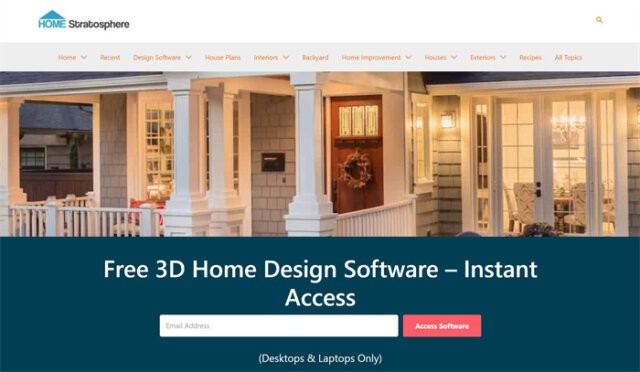 If you want a simple process to create an interior plan, this app provides a four-step procedure. You have to draw a 2D plan, convert it to 3D, decorate it with suitable objects and themes and render it to share.
This Homestyler free alternative platform is designed exclusively for desktops and laptops. You can design in-and-out of the apartments and the offices with any branded product. You can access the software by providing your email address without the requirement to create an account.
Home Stratosphere is an extended blog supplying assistance to choose and decorate interiors and exteriors. You can find articles and expert tips to take help while designing.
10. Cedreo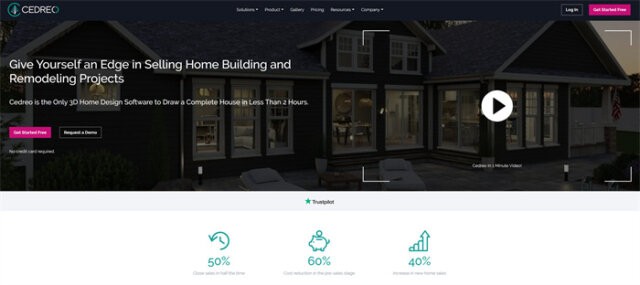 A commercially designed app for high-quality rendering and easy designing, Cedreo is a platform for creating and remodeling plans. You can try the free package with limited decorating options but upgrade to an unlimited one for just $49 per month.
If you work as a professional designer, you can take up business plans starting at $79 per month to handle multiple projects and share them easily. You can directly use the online version and download the final sketch or video to share.
Homestyler Review

The discussed websites like Homestyler have different pricing packages and usability features to suit different levels of designers. Let's examine what Homestyler provides the best.
The interactive platform has diverse tool selection tabs to draw the plan and decorate the room easily. You can also find the best collection of 3D home design online tips and model library designs to pick up. You can join by simple registration and download the app for free to start your designing anywhere.
Though an online version is available, the HomeStyler app is better to use and navigate around. You can download it from Google PlayStore or Apple App store to get the authentic version. The discount plan starts at $9.9 per month for first-time users scaling up to $19 for subsequent renewals. You can pay directly via PayPal or through net banking from the official website AliExpress.
You can create a HomeStyler free user account and start designing and modeling in 2D/3D visuals. Subscribed plans start from $25.9 per month, along with splendid discounts for beginners.
What is HomeStyler?
Splendid 3D rendering, countless customized designs, and endless feasibility to draw and arrange, Autodesk Homestyler can turn your imagination into a reality on screens and paper. It is one of the easy-to-use apps accessible worldwide through any browser.
You can render 1K, 2K, and 4K designs in all the plans but have to subscribe for extra benefits. For additional features, the app provides unlimited 3D rendering, watermark removal to share your original work, edits and render retouch, and the latest upgrade of Lightmix graphics.
Along with easy-to-use features, websites like HomeStyler offer services in multiple languages. You can access the app in nine changing languages in both online and offline modes. The users can join the global community to share their ideas and get inspiration from all around.
Apart from being a 3D home design online platform, it also provides regular contests to engage the users in creative competitions. Contests are posted on the app with different themes and guidelines to complete and share in the community. The winners can get bonus projects, quick upgrades, and even good discounts on subscription renewals.
How to use Homestyler?
The Homestyler interior design app can be easily set up and used with the following steps:
1. Create a user account by registering for free. You can do it on the online platform or once you download the app.
2. Your account's dashboard shows your projects, trending demos, and an option to start a new project.
3. The layout opens to draw the basic floor plan in 2D. You can draw a room layout with the required dimensions and shape from the drop-down options in the toolbar.
4. Then you can press the corner top-right icon to visualize the room in 3D and decorate it further. You can find the catalog to add items and designs in the vertical toolbar to the left of the screen.
5. You can paint the walls in various gradients, select any kind of flooring, add customized windows with varied dimensions and insert decorative columns and projections from the options available.
6. Once you select the theme and background, you can put furniture and items to fill the room. The catalog has several options in furniture products, walls decorations, appliances, and paintings.
7. Better zoom back to the 2D layout to place the items as it will be easy to locate their spot in the room. You can further add electric sockets and lights to complete your design. If you have an upgraded plan, you can use the LightMax effects to place your lights and bulbs aptly.
8. After you complete the entire decoration, you can proceed to render the project. The Render button is present to the bottom right of the screen.
9. You have to save your file with a title and hit the save button to allow rendering.
10. The app automatically performs the task but takes 5-10 minutes to work on the conversion.
11. Once done, you can find your design in your dashboard's project collection to share or download.
Conclusion
Interior decoration and architecture are no longer limited to professional designers! 3D home design online apps are increasing every day, and Autodesk HomeStyler is a featured application with countless characteristics and customized plans for all users.
Though it is easy to use and provides the best results, you can also explore other home design alternatives to suit your job. The top recommended apps have diverse designs for residential and commercial applications, offering practical solutions to carve out every dream design.