Summary: 3D Printing Software programs offer various features such as ease of use, precision, and the ability to create complex designs. Choosing the right software depends on the user's requirements and skill level.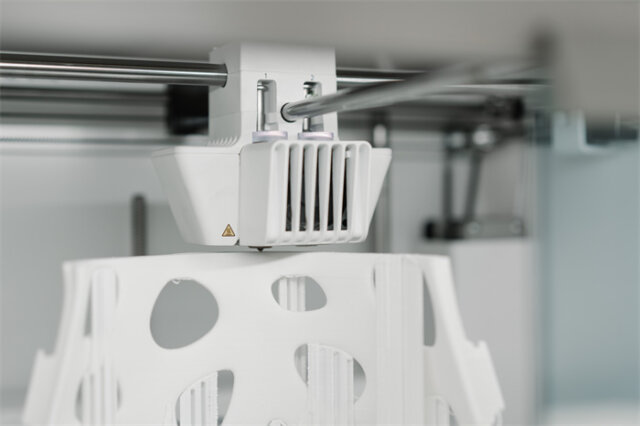 From construction and manufacturing to technology and healthcare, 3D printing is still in its infancy. Still, it can generate lifelike models from 3D printing software, improve design efficiency, and speed up the manufacture of a wide range of complicated items.
However, to produce and print these detailed designs, specialized 3D printing software is required. In recent years, 3D printing modeling software has flooded the market with new features, incredible new capabilities, and seamless connections with computer hardware.
That's why we're discussing what software to use for 3D printing, this year, which we've studied, ranked, and reviewed for you.
Best 3D Printing Software
This is the preview table we created after reviewing and summarizing the top five products. Continue reading if you want to know more.
| 3D Printing Software | Price | Ease of Use | Functionality | Compatibility | Support |
| --- | --- | --- | --- | --- | --- |
| Blender | Free | ★★☆ | ★★★★ | Windows, Mac, Linux | ★★★☆ |
| Ultimaker Cura | Free | ★★★ | ★★★☆ | Windows, Mac, Linux | ★★★★ |
| Tinkercad | Free | ★★★★ | ★★☆ | Browser-based | ★★★☆ |
| SketchUp | Free/Paid ($299/year) | ★★★☆ | ★★★ | Windows, Mac | ★★★☆ |
| DesignSpark Mechanical | Free | ★★★★ | ★★☆ | Windows | ★★★☆ |
1. Blender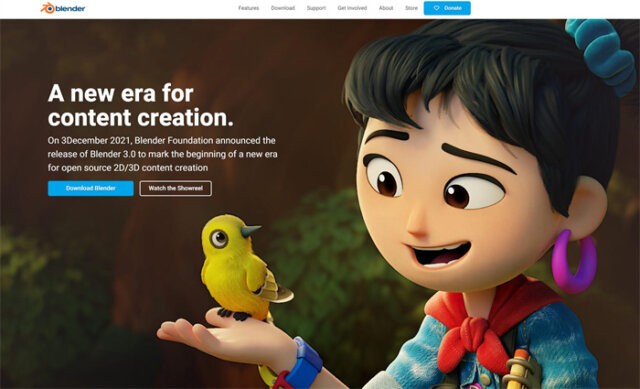 Blender is a well-known computer-aided design (CAD) software that has a high learning curve. It's not the best choice for a novice who's learning 3D modeling, but it's ideal if you've mastered the fundamentals and want to advance your skills and create more advanced 3D models.
Blender's most recent versions, on the other hand, have included certain improvements. These make the application more user-friendly, such as a revamped user interface and 3D viewport.
Eevee, a physically-based real-time renderer, and Grease Pencil, a full-featured 2D sketching and animation system, are among the sophisticated features. Blender is, in a word, one of the best free 3D modeling software for 3D printing that's available.
It has a thriving community and is the topic of numerous online lessons. That, and the fact that it's a free 3D printing software, means that people are constantly building extensions to make it better and more capable.
2. Ultimaker Cura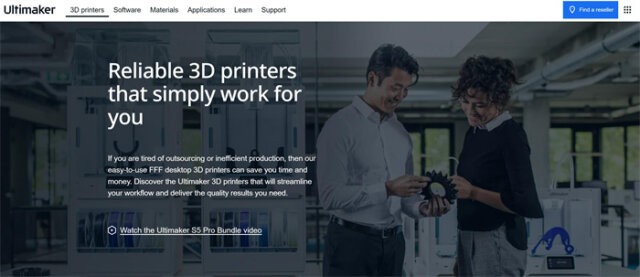 Cura is Ultimaker's benchmark slicer software, but it can also be used with most other 3D printers. It's a free 3D printing software and open-source, with a plugin mechanism for adding new features.
As one of the most popular and frequently used 3D printing slicers on the market, there's a strong likelihood that the software already has the best profile settings for your 3D printer, making it simple to get started right away.
This software for 3D printing is simple to use and allows you to control the most critical 3D print settings through a simple interface. For a quick onboarding experience, start in the "Recommended" mode, where you can choose from a variety of adjusted printer quality settings.
Switch to "Custom" mode when you require more precise control over the parameters. Cura's "Custom" mode allows users to customize over 400 different settings. Because this slicer is regularly updated and improved, new versions are provided regularly.
3. Tinkercad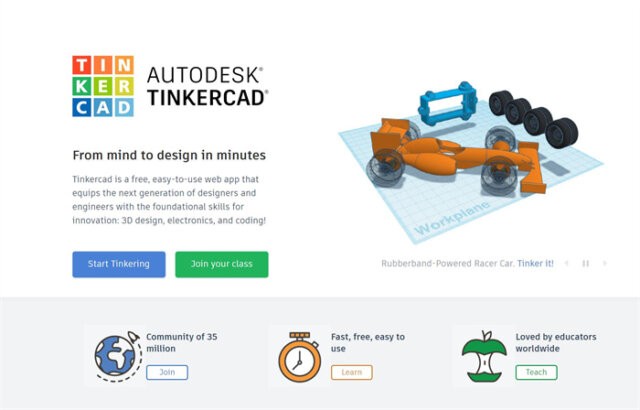 Tinkercad is an Autodesk browser-based computer-aided design (CAD) software that is a suitable starting point for beginners.
You may use this 3D modeling software for 3D printing, to produce 3D models from simple shapes by adjusting settings and achieving precision in your work. You can also use Tinkercad to design geometrical (vector) shapes in 2D and then convert them to 3D models.
This free 3D printing software, on the other hand, is an excellent choice for introducing yourself or a class of students to the realm of 3D creation. You may find a variety of tutorials and 3D design lessons on the Tinkercad website. Aside from simple 3D drawings, this software gives users an easy way to design electronic circuitry and the capacity to create 3D objects using code.
4. SketchUp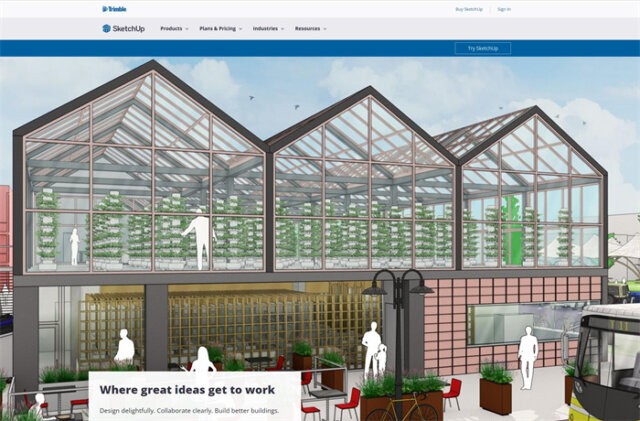 SketchUp is one of the best 3D modeling software that strikes a good balance between ease of use and capabilities. Design rookies will appreciate the user-friendly UI and reasonably flat learning curve, while more experienced producers will appreciate the complex drawing tools. SketchUp is one of the most popular 3D printing software for creating 3D models because of this.
The free edition of SketchUp Free, formerly known as SketchUp Make and now simply known as SketchUp Free, includes all you need for 3D modeling for printing, as long as you download and install the free STL export module.
While the commercial editions of SketchUp offer more functionality than the free version, you'll still gain access to some pretty cool stuff, like 10 GB of cloud storage, mobile model viewing, and access to SketchUp's 3D Warehouse, which is a model repository full of user-generated content and projects.
5. DesignSpark Mechanical

DesignSpark Mechanical is a free 3D printing software that is mostly intended for both amateurs and advanced users. It has a collection of 3D models from industrial vendors and the ability to generate a bill of materials for designs, which makes it unique. There are also electrical and PCB CAD tools accessible.
This useful and free CAD software is suitable for both professionals and expert amateurs. The software's user interface is simple, and it runs rapidly, allowing for efficient design. You can also generate a bill of materials, which estimates the cost of printing potential 3D design projects.
Users can mix and match elements from an in-built library with their drawings in DesignSpark Mechanical. The pull feature, which allows users to generate 3D models using simply a surface, is another tool that beginning users may find beneficial. It has a lot of features for free software and is very user-friendly.
6. FreeCAD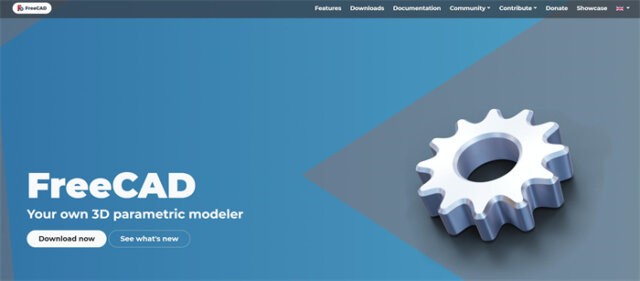 FreeCAD is a feature-rich, open-source CAD software for 3D printing that can help you improve your design skills. FreeCAD is a parametric 3D modeling software, which means that instead of the conventional drag-and-drop geometric modeling that new designers might think of, models are built according to specifications.
By going back into your model history and modifying its parameters, you can manipulate every part of your design. FreeCAD is, of course, free, but that doesn't mean it lacks the functionality that more expensive 3D design applications provide. Finite Element Analysis (FEA) tools, experimental workbenches, and a robot simulation module allow users to mimic robotic movements in this 3D design software.
FreeCAD is designed for a wide range of design sectors, including product design, mechanical engineering, architecture, and more, and allows users to sketch 2D shapes as a base for building other products.
Also read: Top 10 Homestyler Alternatives For Interior Design 2023
7. OpenSCAD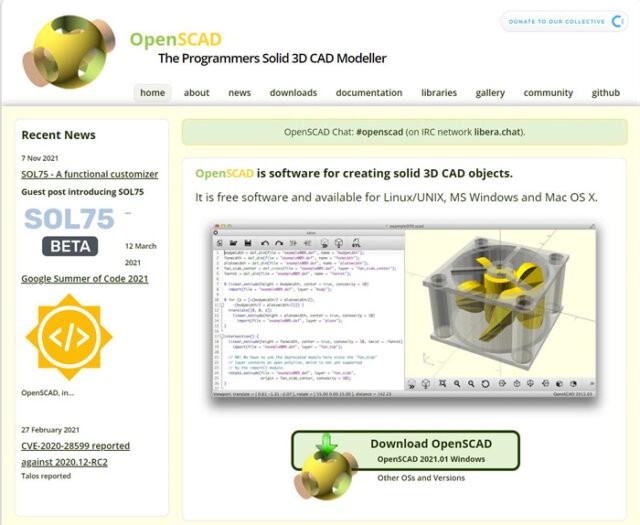 OpenSCAD is also one of the best free 3D modeling software for 3D printing with a unique approach to making models. This 3D modeling software for 3D printing takes a ming approach to 3D modeling, making it a standout among the 3D printing software tools on this list.
Users write code in a script file that explains the parameters of the 3D object instead of using the typical interactive modeling interface. After you've typed your code, click the "compile" button to see the shapes you've produced.
Another useful feature of OpenSCAD is the ability to import two-dimensional designs and extrude them into three dimensions. It creates a part profile from drawings created with conventional sketching software and saves it as an SFX file.
OpenSCAD may appeal to some while alienating others due to its larger concentration on programming. Regardless, it remains an effective tool.
8. 3D Slash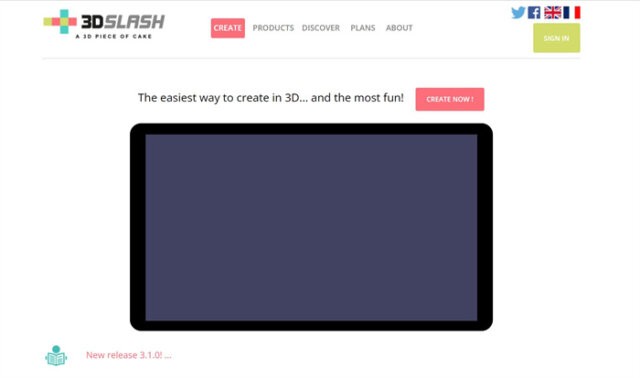 3D Slash is 3D printing software that has a free web version and the premium license costs $24/year and the commercial license at $240/year, which is mostly intended for beginners and amateurs.
3D Slash focuses on delivering design software with a distinctive fun user experience as well as enough advanced features to work with extreme precision. This 3D printing software may also be used to create logos and 3D text.
Even if you don't have the inspiration to start from scratch, there are a plethora of files available to download that you may import and then rip apart to create something new.
Cursor mode, for example, is a terrific innovation that makes the interior design much easier. While the blockish design limits the number of shapes that can be created and is less appealing to the eye, it is nonetheless efficient and practical.
9. Vectary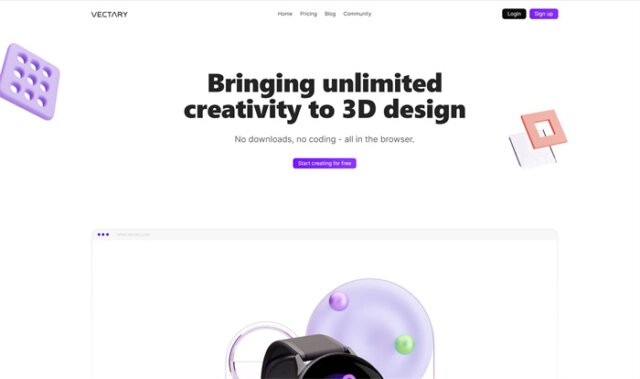 Vectary claims to be the "easiest online 3D and AR design tool" with its browser-based mesh and parametric modeling tools. In its basic and easy-to-learn layout, it manages to include several fantastic functions.
Because it's aimed at graphic designers, product designers, and game designers, the software for 3D printing focuses on rendering, but it may be used for any 2D or 3D modeling application. A variety of pre-rendered 3D typography, web headers and other pre-made models are available to users. Keep in mind that many of these aren't free.
Vectary has a unique sharing and collaboration option that could be appealing: you can build teams to make project collaboration easier. However, the feature is not available in the free tier and requires a $12 monthly subscription. The free tier, on the other hand, is fantastic and, aside from collaboration and project constraints, offers a lot.
10. Autodesk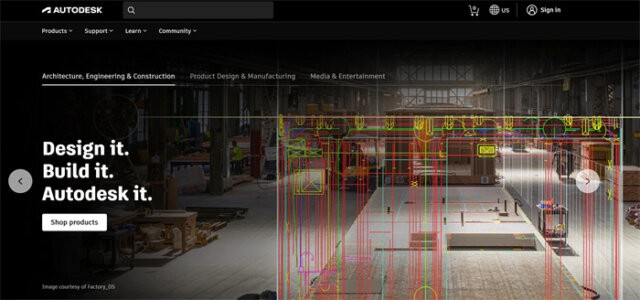 Created by Autodesk, AutoCAD is another amazing 3D printing tool on this list, most suitable for professional use.
Overall, it is a very versatile 3D printing software that offers a lot of capabilities to create 3D models. It allows the user to attach and import data from PDFs, add annotations to drawings, and extract object data to tables. All these features also help in better presentation of the data, along with real-time analytics.
Its paid version is available for $1449/year. AutoCAD also offers a free and fully functional version that can be used by educational faculty and students. Autodesk also offers some of the best 3D printing software like Fusion 360, Inventor, Revit, and Civil 3D.
Conclusion:
Using the best 3D printing software, one can design any 3D printable model. What you can build is only limited by your creativity. As a result, these are some of the best 3D printing software on the market. All of these tools are capable of meeting your requirements.
However, when it comes to choosing software for 3D printing, there is no perfect alternative. To make the optimal option, you need to critically evaluate each tool against your requirements.
Whether you're a hobbyist, entrepreneur, or video game maker, we hope this guide has assisted you in selecting what software to use for 3D printing that fulfills your needs!
FAQs:
1. What is the easiest software for 3D printing?
A. Vectary is easy-to-learn 3D printing software since it allows you to design complex surfaces and smooth shapes while modifying the geometry with sliders, handles, and selects.
2. Is SketchUp free good for 3D printing?
A. SketchUp free is a good software since it allows you to quickly design and model practically anything you desire using only native tools.