Considering the amount of time we all spend on the Internet, images and all kinds of content relating to images, videos, and other visuals have become highly prominent and remarkably important. Jumpstory is an online stock image finder and image editor application which can make content creation really easy and fast for you. Even the most casual user has some experience with image editing or finding images, be it for texting or for social media. So, an app like this can be useful to just about anybody. In this Jumpstory review, we will discuss its features, pricing, and other important information.
Read more: Top 10 Best Photo Management Software Review.
What is Jumpstory?
While it is easy to guess that Jumpstory is an application for finding stock photos, the actual point of this application is that it is a smart stock photo tool. What this means is that Jumpstory is one of the very few applications that uses Artificial Intelligence and Machine Learning for their application. This AI stock image tool makes itself different from others in the idea that the app is designed to find the most authentic and relevant images for you. Instead of queuing up thousands of photos that the user will never go through, Jumpstory aims to give you the end result as quickly as possible.
How to use Jumpstory?
In this section, we will list down the simple steps on how to use the smart stock images tool.
1.You can first use the Jumpstory login option if you already have an account or click on the free trial option just besides the login option. Enter the details and create the account.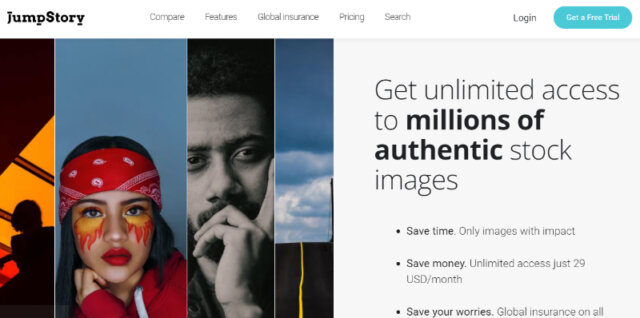 2.Once you create an account, the rest is just as easy and quick. You can simply head to the search function and use it as you would use any other search engine such as Google, Bing, or even Unsplash.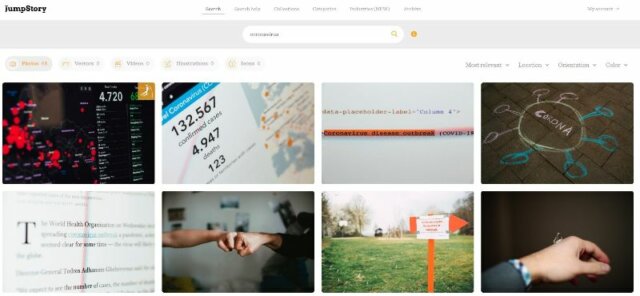 3.You can then click on any photo that you want and download it. The image will most probably be saved in your primary downloads folder.
Jumpstory is an AI stock photo tool, which makes it an automatic app with good results.
Pricing and Technology of Jumpstory
When it comes to the prices, Jumpstory offers multiple plans to users. The first one is a free trial of seven days, which is applicable to all paid plans. So, even if you want to try out the Premium account, which is the most expensive one, you can do so for free by starting a free trial. As for the paid options, there are three versions. The Lite version costs $14.50 per month and is suggested for freelancers. The Plus version costs $24.50, most suitable for small businesses. Finally, the Premium version costs $34.50 and is most recommended for bigger businesses. All paid accounts offer unlimited use of the application with the Plus account offering a WordPress plugin and other features on top of that. The Premium version includes everything in Plus and offers API service, exclusive photos from their best photographers, support response within four hours, and more.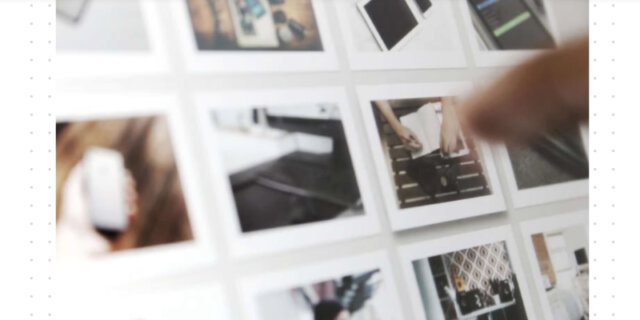 Jumpstory offers a well curated library of stock photos for users. These images are usually high performing images that are able to realistically portray real emotions and don't come across as cliche or fake. The Machine Learning algorithm designed for this app is trained to recognize fake and overcompensating images. The algorithm discards such images, leaving the library with only genuine photos. It also uses a marketing based technique to ensure that the images are suited for commercial purposes as well. Lastly, the application also offers a background removal tool that can help users get parts of images out and use the rest in other projects.
Conclusion
Jumpstory is an application and product that innovates the stock photo sphere with the help of AI and Machine Learning technologies. The way they have designed this product is to not only make it find stock photos but also stock photos that are genuine and real. With most of the stock photo websites providing millions of cliche images, Jumpstory seems to be a right step in making the stock photo search an easy and satisfying one. No app is perfect, however, and Jumpstory is also one of them. While there are no real issues with the app, it is still relatively new and definitely needs more features to appeal to a larger audience. As the app grows, the team could incorporate more editing tools and perhaps make the algorithm better to allow more features within the search module.