Summary: Here are 5 ways to dehaze photos, including VanceAI, Photoshop, Lightroom, Skylum, and LunaPic. With the help of these tools, users can easily remove the haze effect and make their photos more clear and vivid.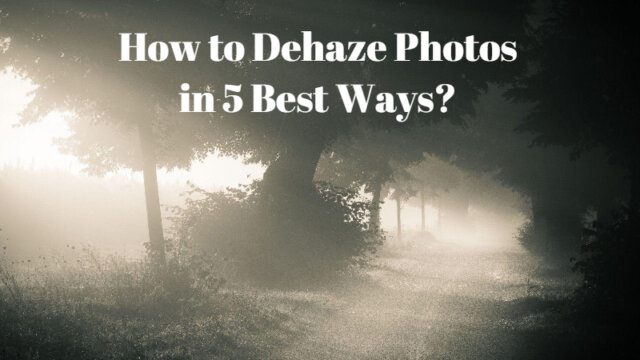 While seen as similar to fog, a hazy image is really an image with highly exposed light scattered over the picture. In many cases, hazy images or the haze effect is used as a deliberate photo effect. However, haze can also be excessive and make an image appear too bright. You need to dehaze photo to balance it out. With that said, let's take a look at the following dehaze photo app list.
5 Ways to Dehaze Photos
This is the preview table we created after reviewing and summarizing the top five products. Continue reading if you want to know more.
| Tool | AI-based | Ease of Use | Feature-rich | Price |
| --- | --- | --- | --- | --- |
| VanceAI | ✓ | ★★★★★ | ★★★★☆ | Paid with free trial |
| Photoshop | ✗ | ★★★★ | ★★★★ | $20.99/month |
| Lightroom | ✗ | ★★★★ | ★★★★ | $9.99/month |
| Skylum | ✓ | ★★★★ | ★★★★☆ | $59 one-time purchase |
| LunaPic | ✗ | ★★★ | ★★★☆ | Free |
1. How to dehaze a picture in VanceAI Photo Dehaze?
VanceAI is a comprehensive online application for image editing and enhancement. You can find many useful features here, such as an image upscaler, background remover, photo colorizer, image cropper, and more. This dehaze tool is excellent at balancing out an image. VanceAI makes use of AI and Deep Learning techniques to read an image in detail and make changes automatically.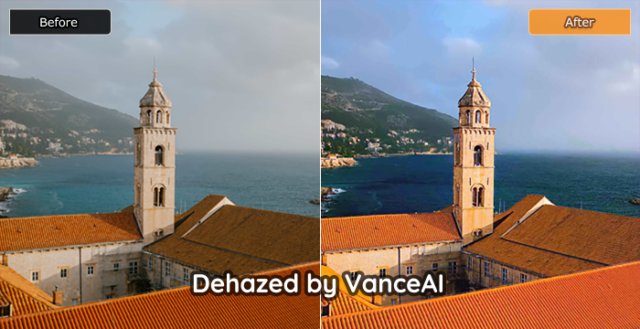 You can dehaze photo right now by using the link and clicking on Upload Image.
You can use the upload button to upload an image and click on Start to Process to start processing the image.
Go to Processed > Preview > Download Image to save the image in your local device.
If you just want to brighten your image in VanceAI, VanceAI Photo Retoucher shall be an ideal choice.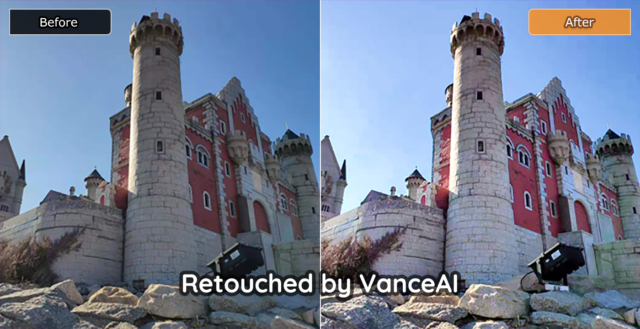 2. How to dehaze a picture in Photoshop?
You can dehaze a picture and do a lot more with Photoshop. That is why Photoshop makes it to this list. When it comes to haze removal, it can be an added advantage to have a tool that has multiple image enhancement features. Not to mention that the later versions of Photoshop can remove haze in a matter of seconds. The software hosts a really simple dehaze filter that can be used by anyone with ease.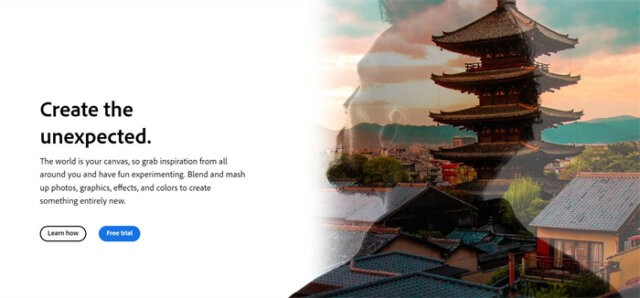 First, launch the Photoshop software and open the image. Make sure to add a duplicate layer on your image by right-clicking on it or through the Layers tab on top.
Next, you will need to go to the Filter option and select the Camera RAW Filter. This is where you will find the Effects tab consisting of the Dehaze tool.
Simply use the dehaze filter bar to adjust the haze level. The software will automatically process the image.
3. How to dehaze a picture in Lightroom?
Lightroom is another great photo editor from Adobe with dehaze capabilities. You can get access to many useful enhancement options with Lightroom, similar to Photoshop. The difference is that Lightroom features more filters and beautification options. Moreover, Lightroom is a cloud based application. Either way, you can easily remove haze with this tool as it also features a dehaze filter bar like Photoshop.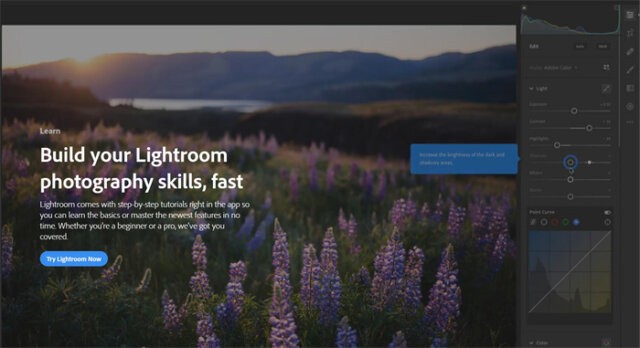 First, you will need to launch your software and select the image you want to dehaze. Open it using the File menu.
Use the Develop tab and look for the Basic panel. Open it to get access to the Dehaze tool. That's it. Now you can use the slider to adjust the haze. Moreover, you can see the changes as you drag the bar.
Close the bar and save your image by exporting it.
4. How to dehaze a picture in Skylum?
The Luminar photo editor is one of the most convenient tools that you can use for haze removal. Other than that, it also offers many stunning features that take your images to the next level. Additionally, most of the tools are automatic and simple to use. This software consists of a Dehaze filter bar usable by anyone.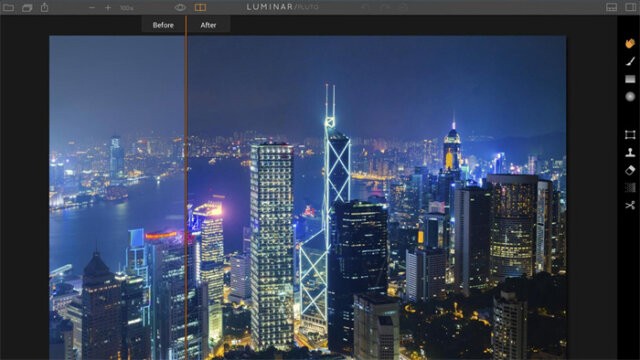 You can buy the tool from the link given. After installation, open the software and the image as well.
Go to the Add Filter tab that includes most of the enhancement features. There, you will also find the Dehaze option. Click on it and use the dehaze filter bar to adjust the level of haze.
Finally, you can simply export your image from the File tab and it will save the image in your device.
Also read: Top 10 AI Image Brighteners Review
5. How to dehaze a picture in LunaPic?
LunaPic is an online image editor like VanceAI, except LunaPic has more manual usage rather than automatic processing. Either way, LunaPic is also an excellent tool that enables users to make multiple changes and enhancements to an image.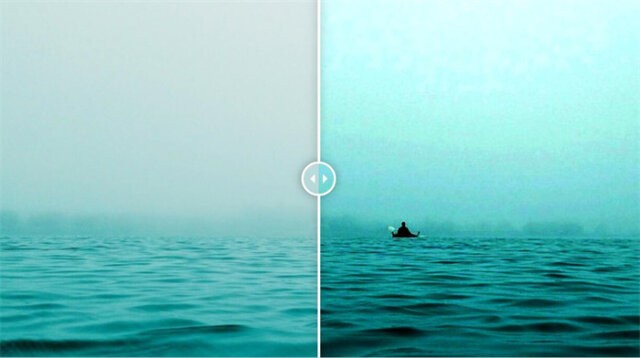 You can access the website application from the link given above. It will take you directly to the dehaze filter tool. You will see the upload options and a sample image.
Now, either use the upload button to upload from your device or just paste the image URL below the button. Click on Go to start processing.
You can then save your image by right-clicking on it or by using the Save button below the image.
If you want to upgrade your image quality after the dehazing, we picked the best image upscaler for you to make your images clearer.
FAQs
1. What is dehaze?
First of all, a hazy image means an image that has overexposed light in a way that distorts all other details of the image. Therefore, to dehaze an image means to make the lighting less intensive and intrusive. As a result, this also allows other details to have the intended effect. You can remove haze easily with the tools given above.
2. What is hazing in photography?
Hazing is an occurrence where the lighting has been spread out excessively all over the image. This makes the image appear too bright and clouds the rest of the objects and details of the image. Hazing can occur for a number of reasons, most notably the incompatible camera settings.
3. How do you dehaze a picture?
It is pretty easy to dehaze a picture, especially with the tools given above. If you prefer complete software packages along with the dehaze filter tool, you can make use of Photoshop and Lightroom. On the other hand, applications like VanceAI and LunaPic are perfect for accessing a dehaze filter quickly online and still getting great results. You only need to upload an image and start processing.
4. What does dehaze do in Lightroom?
The dehaze filter feature in Lightroom is incredibly effective. It makes use of advanced algorithms to automatically dehaze images. Users can simply drag the slider bar and see the changes apply simultaneously. The dehaze feature removes haze effects as well as brings back the details that were clouded by the haze.
5. Can I dehaze a photo with a photo enhancer?
Yes, you can dehaze a photo using an photo enhancer. Various software, like Adobe Lightroom or Photoshop, and AI-powered tools, like Let's Enhance, offer dehazing features to improve visibility and contrast.