In the modern world and the age in which we are living today, it seems impossible to spend a day without any virtual Voice assistant. Once a day, for sure, you need to complete some tasks with the help of an AI that can answer you in the form of voice commands. There is a growing preference for voice interaction with the virtual assistant world and bots, as they are blooming all over the world. And voice seems to be the most natural way of communicating with one another since the beginning of time. You can convince someone just with the help of your polite voice, and you can make someone furious also with the help of your voice.
Most of the world's brands and companies claim that voice interface provides more benefits than any other tool as it saves them from all types of inconvenience within no time. The same demand and advancements in technology gave birth to 2 voice assistants, Alexa and Siri. They are both revolutionary technologies of the world that are very well-known among people due to their regular usage.
What is the voice assistant?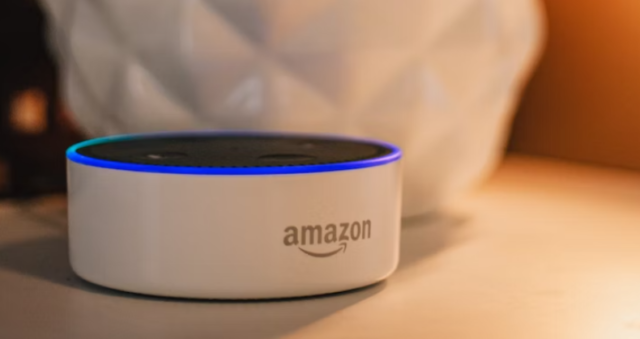 The voice assistant is software that carries out your daily tasks with eh help of voice commands. As you can easily command your device with the help of your voice, just like you are speaking with a real human being, you can perform various tasks on your device with the help of your voice command. This brings AI and machine learning together to help you recognize your voice and do what you want. With the advancement in technology, voice assistants can be found almost everywhere, like mobile phones, smart watches, smart speakers, tablets, and many more. Now you can say goodbye to the manual commanding in which you have to physically touch or click on certain buttons of your device to command them. Simply speak with your voice's help and command the voice assistant programmed in your device to get the job done.
What is the definition of AI and Conversational AI?
AI is another name for artificial intelligence, a simulation of human intelligence that is processed with the help of machines, including certain computer systems or programs. Some special cases include natural language processing, speech recognition, and machine vision. AI assists human beings with their tasks more than any real human beings. AI is used for various purposes that are dependent on your requirements. For example, a car is driven manually by a human being, the main protagonist handles the car, and the car is under his disposal. If the AI is programmed into the car, then the human being can rest and do nothing. The AI will automatically drive that car and help you reach your destination easily. AI gets the manual job done for you, requiring only human supervision. You don't have to put in any kind of physical effort while using an AI.
Now you might have got an idea about AI but what about conversational AI? You might have heard examples of Siri. Would you like to know if Siri AI is or not? Well, it is clear that conversational AI is an example of an AI program. Conversational AI is a brainpower that gives machines the authority and capability to understand, process, and respond to human language. It is a way of communicating machines with humans. This doesn't mean you can get a real human being. But you can get a virtual assistant that will communicate with you in human language.
Are Voice Assistants Like Siri and Aleza a Form of AI?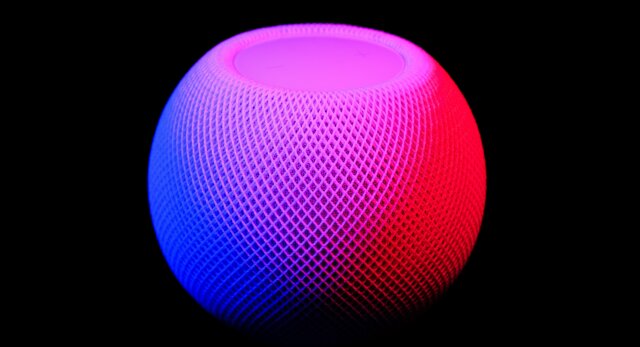 What is Siri? Is Siri AI? Is Alexa an AI? According to all the definitions you have heard about AI, you can say that the apple virtual assistant and Alexa AI are perfect examples of AI technology. They have overpowered AI tools that perfectly fulfilled all conversational AI requirements. Well, they are not just regular chatbots. Otherwise, they would be available online on some browsers. They play the main key role character of an AI that the companies pre-installed in your mobile phone. Well, you might be wondering why they are installed on your mobile phones without your permission. The answer to this question lies in the demand of the people. As the majority of people want a device that is easily handled, and you can perform activity on that device without any issues. These two chatbots, the apple virtual assistant and Alexa AI, were manufactured on the basis of people's demands.
Why are they called AI?
Do you know if Siri is an AI or just some tool with pre-installed features? Siri is an AI for sure because it does not work if you're not connected to the internet, as the knowledge is available on the internet, not within the device. The apple virtual assistant and Alexa are supported by AI to make several tasks on your much easier than performing them manually, with the advancements in the technology of mobile phones. If we go back in time, we know that mobiles used to have buttons. You have to click each button in order to use the phone.
Due to technological advancements, touch screens came so that people can feel relaxed when using their mobile phones. The same is the role of AI. they are both basically voice assistants that assist just by saying something in your voice. You can make your mobile phone perform several tasks quickly that do not even require any touch on your mobile screen. Just speak and perform it. To make usage of mobile phones easier for human beings so they can handle or use them without any extra effort, they are AI. AI assists humans just like you can get assisted by another human being. That is why it is called artificial intelligence.
How Siri and Alexa use AI?
A question might be booming in your mind is Siri an AI? Siri and Alexa are both based on features of conversational AI, and they are voice assistants of your phone. You can assist yourself with certain tasks that you perform on your mobile phone with them easily. They require no extra effort like typing, manually opening your contacts, or searching for something you like; you can watch a movie with the help of speech.
There is a special button or special command on your mobile phone that activates these programs. If you are lazy and cannot manually operate your mobile, you can use these voice assistants to complete the job. They instantly get the job done for you within a few seconds. For example, if you just remember that you have to call your friend right now. First of all, you will open your contacts, then search for that person and call him. All these steps consume a lot of time compared with voice assistants. Just turn them on and speak to instantly call your friend right away.
Not just these benefits, they can also provide you with information about something you like from the internet. If you want to watch a movie on the internet, you can command Alexa and Siri to search for and play the movie for you. You can also use Alexa and Siri as proper search engines for your phone. Simply command Siri and Alexa what you are looking for, or what you are searching for, and they will assist in finding it within no time. Get information about the whole world with the help of virtual assistants.
Final Words
It is easy to assist yourself with daily tasks with the help of an AI assistant rather the manually doing them. You can check whatever you want, and open whatever you like without even moving a single bone of your body. Just stay relaxed, lie on your bed, and give voice commands to the apple virtual assistant and Alexa to perform activities on your device or entertain you.
FAQs
Siri can do almost anything you can do with your mobile phone manually rather than playing games or doing things controlled by your mind. You can perform all types of daily activities on your phone with the help of Siri more accurately and easily.
How to turn off voice assistant?
In order to turn off your smartphone's voice assistant, users will have to open the assistant settings tab and try toggling the switch from ON to OFF. It can be taken care of within 2 minutes if you know the drill.
Also read: Microsoft Bing Released New Bing With ChatGPT Function