Summary: AI virtual assistants simplify tasks and commands for users, from text-to-speech to chat boxes. This article lists the top 10 AI virtual assistants for personal and business use, including customizations for specific industries, multilingual support, and text-to-speech features.
In today's globalized world, finding a reliable virtual assistant can be challenging. Users often struggle with finding the right fit for their needs, which is where AI virtual assistants come into play. These applications and software are designed to make tasks more manageable, offering features such as text to speech and chat box functions.
This article will discuss ten of the best AI personal assistants, focusing on key usage scenarios and addressing common user pain points. By objectively evaluating their functionalities and ease of use from an experienced perspective, we aim to help readers identify the most suitable AI virtual assistant for their specific requirements.
TOP 10 AI Virtual Assistants
This is the preview table we created after reviewing and summarizing the top five products. Continue reading if you want to know more.
| Product | Price | Functionality | Output Quality | User-friendly | Customization |
| --- | --- | --- | --- | --- | --- |
| Virtual Assistant DataBot | Free | Voice search, images, and presentations | High | ★★★☆☆ | ★★★☆☆ |
| Kore.AI | Expensive | Customizable AI virtual assistants for various businesses | High | ★★★★☆ | ★★★☆☆ |
| GenieTalk.AI | Very expensive | Customizable AI virtual assistants for businesses with multilingual support | High | ★★★★☆ | ★★★★☆ |
| Sigrid | Paid by the hour | Allows you to hire top 1% virtual assistants from around the world | High | ★★★★☆ | ★★★☆☆ |
| Readspeaker.AI | Paid by subscription | Text to speech conversational AI systems for businesses, available in more than 35 languages | Medium | ★★★☆☆ | ★★★★☆ |
1.  Virtual Assistant DataBot: Artificial Intelligence
Notable features: Voice search, cross-platform availability, multiple languages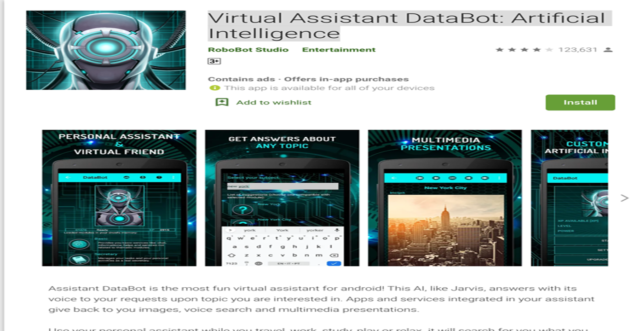 The Virtual Assistant databot is a versatile AI personal assistant app, available for download on the Google Play store, compatible with various devices such as laptops, tablets, and phones.
This AI assistant excels at voice searches, images, and presentations, understanding multiple languages including English, French, German, and Spanish. Users can customize the assistant's voice and appearance and utilize it as a personal secretary for note-taking and reminders.
However, a significant drawback is its incompatibility with Apple devices, limiting its accessibility to non-Apple users.
Pros
Incorporates many commands in one app
Is available in many languages
Can be used across different platforms
It is free
Cons
Cannot be used on Apple devices 
2.  Kore.AI
Notable features: Customizable AI virtual assistants, Natural Language Understanding, various business applications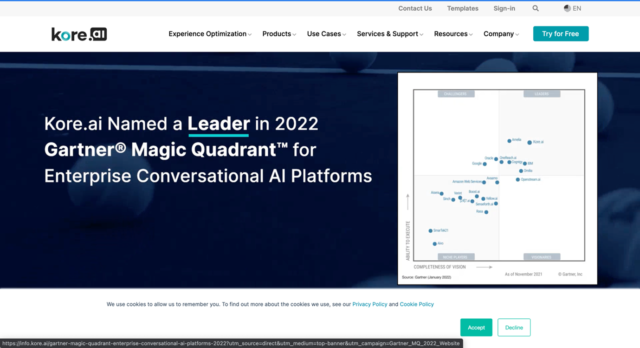 Kore.AI is a comprehensive platform that enables users to design AI virtual assistants tailored to their business needs in a secure manner.
These intelligent virtual assistants, built using Natural Language Understanding, can be customized for diverse business applications, such as IT Assist, HR Assist, and Work Assist, catering to specific use cases.
While Kore.AI offers advanced solutions for businesses, its high cost and limited suitability for daily individual use are potential downsides.
Pros
Is a very advanced solutions for various businesses
Incorporates many spheres of business
Customizes the AI for a particular job
Cons
Is expensive
Is not recommended for day-to-day use
3.  GenieTalk.AI
Notable features: Customizable AI virtual assistants, multilingual support, various business applications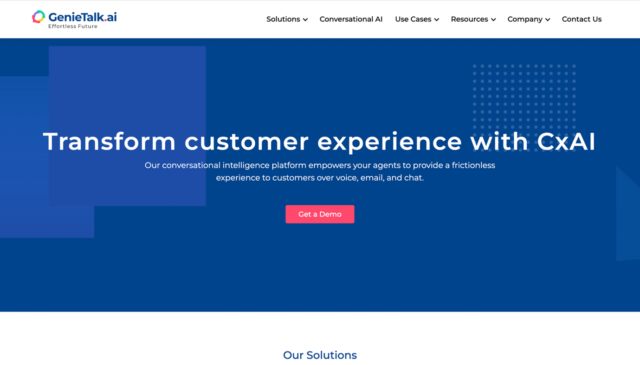 GenieTalk.AI specializes in customizing AI virtual assistants for businesses, enhancing customer experience through voice, call, chat, and email.
Their AI offers multilingual support, making it ideal for businesses operating in multiple countries. It can be tailored for different departments and industries, such as Automobile AI and gaming.
However, its high cost and limited applicability to individual tasks restrict its usage to business environments only.
Pros
Can be customized for each department
Is available in different languages
Can be made for every business
Cons
Is only for businesses
Cannot be used for individual day to day tasks
Is very expensive
4. Sigrid
Notable features: Access to top 1% virtual assistants, various expertise areas, hourly payment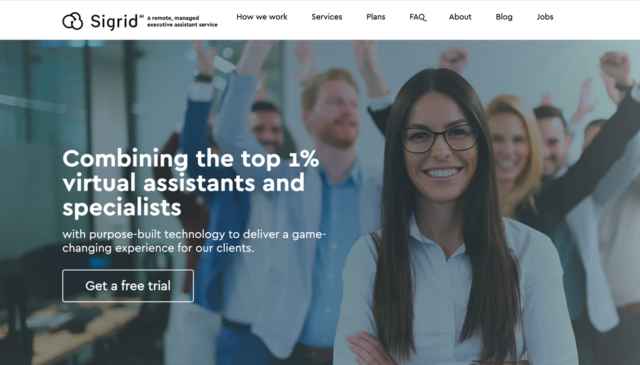 Sigrid.AI is an AI personal assistant app available on the Apple AppStore that allows users to hire highly skilled virtual assistants from around the globe.
These virtual assistants, comprising the top 1% in their respective fields, can assist with tasks ranging from business management to travel planning. Users can hire them on an hourly basis, and the app functions as a to-do list manager.
However, Sigrid primarily relies on human expertise rather than AI, making it less suitable for businesses seeking AI-driven solutions.
Pros
Helps get the jobs done quickly
Can be used for day-to-day tasks
VAs specialize in several areas
Cons
Basically, is not based on AI, it is based on humans
Is not very suitable for businesses
5.  Readspeaker.AI
Notable features: Text-to-speech conversational AI systems, available in over 35 languages, voice cloning software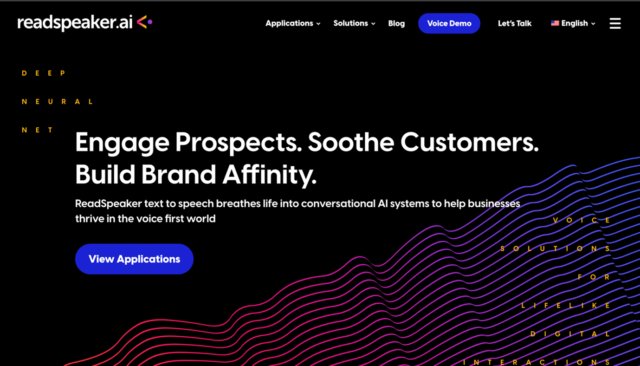 Readspeaker AI like the same suggests is a voice virtual assistant. It specializes in text to speech conversational AI systems for businesses all around the world. this AI can help you engage you customers by using machine learning and all kinds of inputs from in-house experts to make sure that the voice resonates with your firm's values and beliefs.
It allows you to expand your voice strategy by various options including Custom Text-to-speech voices (which are available in more than 35 languages) and voice cloning software which clones your voice and makes sure that it is head across marketing campaigns and audio channels.
What's more is that this voice virtual assistant is also available for and used by game developers to make scenes with audio files and saves the costs of expensive recording sessions.
Pros
Provides services to various departments of a business
Is available in more than 35 languages
Uses machine learning to constantly improve its service
Cons
Only incorporates text-to-speech and no other functions
Is only available for businesses
6.    ConciergeBot
Notable features: Specialized in travel, healthcare, and hospitality industries, customizable AI virtual assistants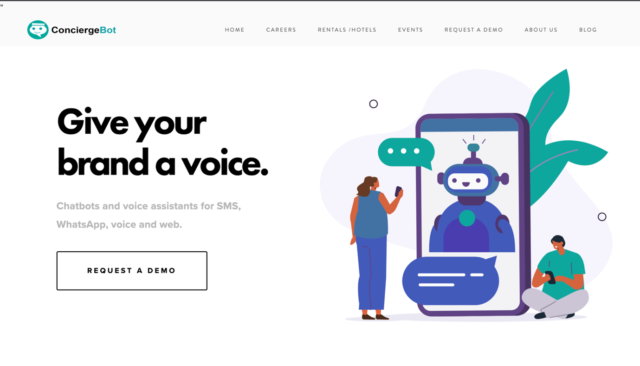 Concierge bot is a website with voice virtual assistants made specifically for the travel, healthcare, and hospitality industries. It aims to give your business a voice.
The website has an AI virtual assistant for the hotel industry which helps tourists manage their hotel stays. They can check in and out and order any service through this application.
Also, it provides businesses with an answering machine which is fully automated, and forwards calls to the required agents.
Moreover, this virtual assistant AI software can help you built specific chat boxes for WhatsApp, SMS, and Messenger.
Pros
Specializes in the hospitality industry
Can make customized AI virtual assistants for various hotels
Cons
Is restricted to a few industries
Can only do a few tasks
7.  Vonage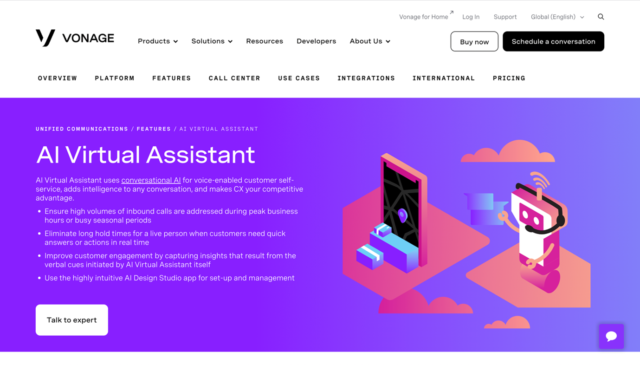 Vonage is a comprehensive communications platform offering Communication APIs, Unified Communications, and Contact sensors, among other services.
The AI Virtual Assistant within the Unified Communications suite utilizes conversational AI for customer interaction, answering multiple calls simultaneously and reducing the need for live personnel. It also facilitates internal employee communication.
While Vonage provides a holistic communication solution for businesses, its primary drawback is its confinement to communication tasks and unsuitability for individual use.
Pros
Is a virtual assistant powered by AI technology which provides a one-stop communication solution for businesses
Can help businesses save a lot of cost
Cons
Is only confined to communication
Is only suitable for businesses and not individuals
8.  Pega
Notable features: Chatbot and email automation, real-time modifications, multiple platform integrations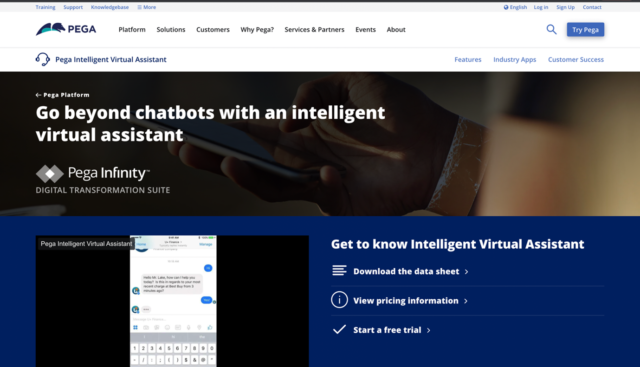 Pega is a digital virtual assistant specializing in chatbot and email automation for seamless customer interactions.
The technology allows real-time changes and can be integrated with Facebook Messenger, WhatsApp, and Amazon's Alexa for customer engagement. This streamlined approach ensures a high level of professionalism in customer communications.
However, Pega's simplicity and focus on chatbot and email automation limit its suitability for more advanced tasks and individual use.
Pros
Allows businesses to create chat boxes for consumer engagement
A free trial is available
Cons
Provides a very simple service
Is only available for businesses and not individual use
9.  Verint
Notable features: Consumer engagement cloud platform, Conversational AI, multilingual support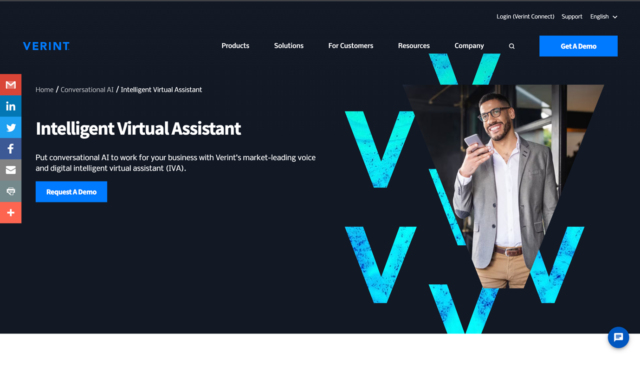 Verint is a consumer engagement platform that connects businesses with their customers through a cloud-based system.
Offering engagement channels, fraud and security solutions, and Conversational AI, Verint's virtual assistant AI software answers customer inquiries 24/7 in over 40 languages, utilizing machine learning to deliver human-centric experiences. This has led to a 33% decrease in hold time and a 44% improvement in program registration.
The primary downside is its high cost and limitation to consumer engagement tasks.
Pros
Provides noteworthy consumer engagement software
Cons
Is a very expensive solution
It is confined to just consumer engagement
10. Interactions
Notable features: Modern customer care, adaptive learning, multi-platform compatibility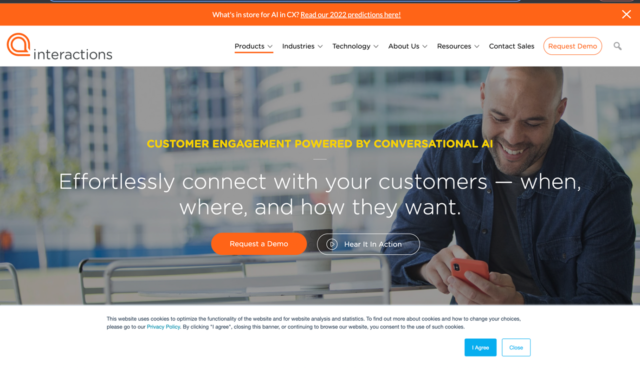 Interactions is another consumer engagement-based AI virtual assistant. It provides modern customer care which is not just conversational but also personal. Its intelligent virtual assistant is powered by a conversational AI and utilizes adaptive learning to deliver human-like experiences to all customer care channels.
You can use this software on mobile phones, chat boxes, smart speakers, social platforms etc. It delivers consistent voice across all channels and makes sure that your business's brand is represented well. Consumers can switch platforms easily and pick up from where they left off.
Pros
Can make reaching consumers easier and smoother
Help increase sales
Is powered by machine learning and hence makes constant improvements
Cons
Is restricted to consumer engagement and conversational AI only
Conclusion
These AI virtual assistants thus allow businesses to automate many processes. Most of these software focus on customer engagement which is a huge need now adays. The chat boxes help answer basic questions and are available 24/7. They thus help businesses reduce costs and make dealings with customers a lot smoother. Read more: Top 10 Metaverse Apps Review 2023