No one can neglect the importance of videos nowadays. Videos capture everlasting moments. Having a more personal feel to them lets you connect with your audience emotionally. You can watch them again and again and re-live the moment as many times as you want. There is nothing better gift for your loved ones than a touching video that they can cherish their whole life. A birthday, anniversary, valentines day, a wedding, or a condolence message, you can make all of them into Vidday videos. If you are looking to create a beautiful video message for your treasured ones on their special day, then VidDay is the right choice for you. Let's follow my lead to explore more about Vidday videos.

About VidDay
VidDay is a collaborative video maker which can help you personalize your video montage. You can make the vidday video yourself or invite them to collaborate with you for a group video. The app has many excellent features involving quick uploading, message invites, easy editing, customer chat support, BGM, and many more. These qualities have made us the ultimate pick of the customers.
How To Use VidDay?
A heart-moving video gift from people's loved ones can make them happier than a thousand-dollar gift. But making a good video can be a little bit tricky if you are not an experienced editor. Don't worry! VidDay is always here for the rescue. Vidday app is easy to use and has advanced features helping you create your vidday videos according to your taste and preferences. And here is the guide that helps you to use Vidday online.
Step 1: Finish vidday login, and fulfill all the needed information into the start box.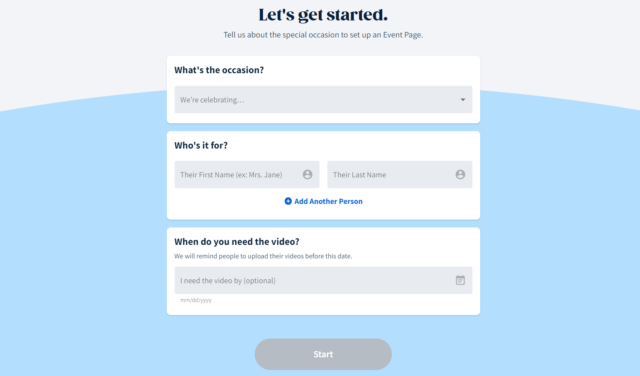 Step 2: Choose your video theme, background music, then send the invitation to your friends/families. When you finish the source stage, now it's the editing, add other media into this video.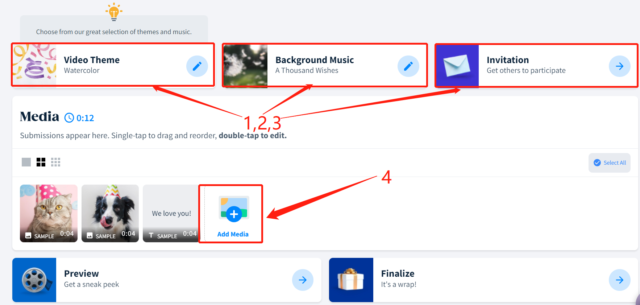 Step 3: Checkout and finalize your video once you finish editing.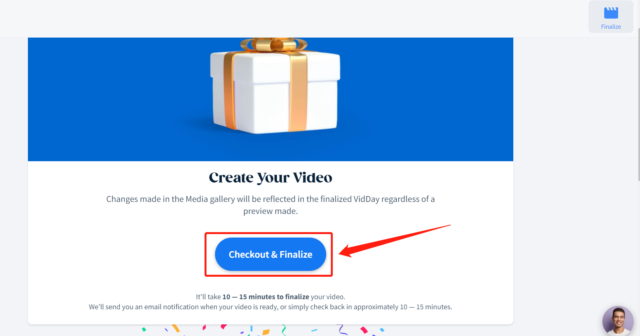 Step 4: Share your surprise.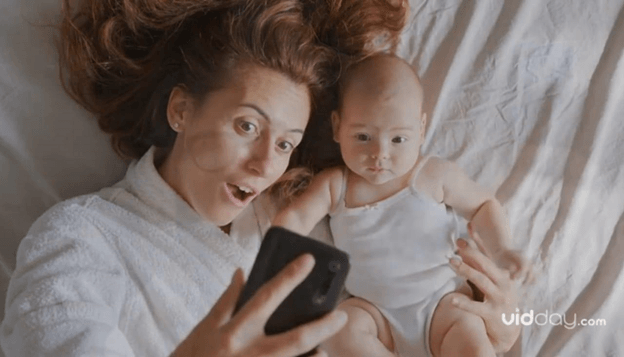 Now that you have finished personalizing the video, VidDay will handle the rest video editing for you. Furthermore, long videos take more time than short videos, and Viday charges differentiate from 3 levels according to the video length. You can send the video gift to the recipient as soon as editing. Videos are high quality and easily downloadable. You can also share them online through links.
Performance of VidDay
VidDay is a free web app where you can collect, create and compile personalized video gifts without any editing skills. A simple user interface is indeed a plus point. Getting started is absolutely free, you can have as many free previews as you want. No need to pay for anything until you have finalized your video montage!
You can invite as many participants as you want, add text cards, GIFs, and memes to your videos and edit and manage your media files.
Not only does the app have great unique features but the online customer chat support is also one of its kind. All your queries through email will be answered in 4 hours. Additionally, there are also helpful tutorials and videos that make your experience with VidDay easy and breezy.
Conclusion
Due to its advanced and practical functions, VidDay has become a prodigy in the video editing industry. In relation to its competitors like Tribute and Vidhug, VidDay has proved itself to be the best in the market.  It is an amazing app to create video gifts for your special ones. VidDay saves your time and energy by doing all the complex work itself. Now that you know all about this remarkable web app, you can easily make video gifts for your friends and family and surprise them with your heartwarming messages.
FAQs
What is VidDay?
VidDay is a video maker for people who want to make a unique video gift for others. It is a user-friendly web app where you can collect, create and personalize videos according to your preferences.
You can also invite other people to participate in the video. You can get themes on different occasions like birthdays (most popular), anniversaries, weddings, baby showers, retirements, get well, mothers day, fathers day, and many more.
How much does VidDay cost?
You can start making a video on VidDay for free and only have to pay once your video is completed and published. Once you sign up for your free account you can upload videos, photos, and text cards. When you are ready to pay you will receive a high-quality 1080p video that you can download or share online with people.
For a video between 0:00 to 3:00 minutes you have to pay 5 dollars, 12 dollars for a video between 3:00 and 10:00 minutes duration.  For every 10 minute increase in the video, you have to pay additional 12 dollars.
With 100,000 trees already planted,  VidDay plants a tree for every sold video of more than 10 minutes duration.
Also read: Topaz Video Enhance AI Review 2023.