New York--(TOPTEN.AI)--Vance Technology, an AI image processing solution provider, releases a web-based app, called VanceAI Photo Colorizer. The new AI product aims to colorize black and white pictures in less than 5 seconds using deep learning.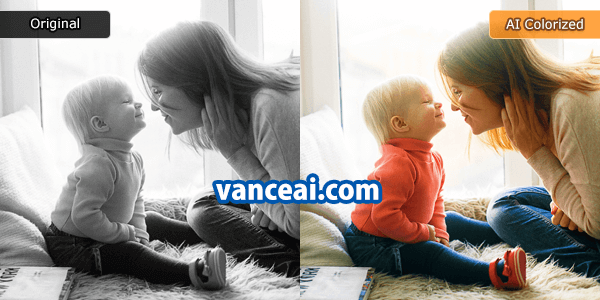 VanceAI Photo Colorizer has launched on Product Hunt. To help it get featured and have greater influence, click here to upvote this AI now>>>
Features of VanceAI Photo Colorizer
1. Colorize Pictures Automatically with the AI Picture Colorizer
VanceAI's new black and white picture colorizer allows you to colorize black and white pictures 100% automatically in seconds. There is no need to focus on lassoing or brushing. The amazing part of this new product is that it uses deep learning to identify different objects in your pictures before starting colorizing them.
2. Colorize Black and White Pictures Anywhere, Anytime
VanceAI Photo Colorizer is available on any operating system, including Windows, MacOS, Linux, iOS and Android. This online picture colorizer is compatible with any modern browser like Chrome, Firefox or Safari. It's online and hassle free.
3. Download Colorized Pictures for Free Without Watermark
This black and white picture colorizer allows you to download 5 colorized pictures for free without generating any cost. If you would like to colorize more pictures, you can subscribe and enjoy more AI features. VanceAI offers free users five credits each month, using which you can fully experiment with old photos in its picture colorizer. Check out how to use it in this video: 
Also read: Top 10 AI Tools to Recolor Image.
How does this AI Picture Colorizer Work?
VanceAI Photo Colorizer is driven by AI technology and deep learning. It uses advanced AI algorithms to colorize every items in your pictures intelligently. Trained on tens of thousands of black and white pictures and modern digital images, its algorithms are smart enough to add different colors to your old black and white pictures.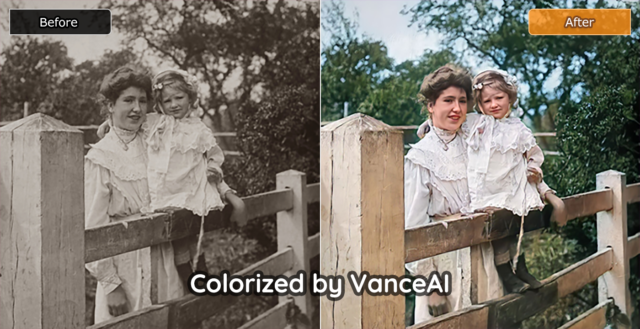 About Vance Technology
Vance Technology is an AI image processing solution provider that focuses on developing AI-powered tools to improve your workflow and increase inefficiency.
Check out more alternatives in our previous post: Top 15 AI Photo Colorizers to Colorize Black and White Photos 2020
Other Choice from VanceAI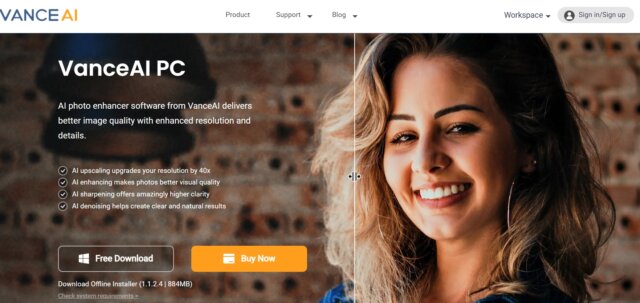 VanceAI just released AI picture enhancement software that can be downloaded to your home PC in addition to online resources. You are free to use it without visiting the VanceAI website. VanceAI PC is the ideal way to save valuable time. Users can edit photos using AI using VanceAI PC's equivalent online capabilities. Upscaling, enhancing, and retouching images with artificial intelligence Everything you need is in the VanceAI PC.
FAQs
1. Is this software to convert black and white photo to color free download?
VanceAI Photo Colorizer is a web-based tool that allows you to convert old black white pictures to color online. So you don't have to download it. Powered by advanced AI algorithms, it is 100% automatic and intelligent, making it the best colorize app online for beginners. Also, you may use it for 3 free images per month.
2. Do I have to download VanceAI to use this colorizer?
No, you don't have to download VanceAI to use this colorizer for it is a web-based online tool.  All you have to do is to upload your old black white pictures, and VanceAI Photo Colorizer will help you to bring old photos back to life automatically. Note that there is indeed a VanceAI download version on its website for you to download if you don't want to colorize online.