Discover how VanceAI Photo Enhancer can enhance your images to high quality with incredible detail and clarity. Improve your photography and image editing skills with VanceAI Photo Enhancer today.
Have you ever captured a precious moment with your camera, only to find that the image quality doesn't do justice to the beauty of the scene? It's frustrating when cherished memories are marred by poor image clarity. But fear not! What if we told you there's a solution that can enhance your image quality to new heights? Enter VanceAI Photo Enhancer. Unlike traditional editing software, VanceAI utilizes advanced algorithms and artificial intelligence to intelligently enhance your photos.
Say goodbye to blurry or dull images and say hello to vibrant, crisp, and stunning visuals. This article will delve into the features and benefits of VanceAI's powerful Image Enhancer tool, helping you transform your ordinary pictures into extraordinary masterpieces.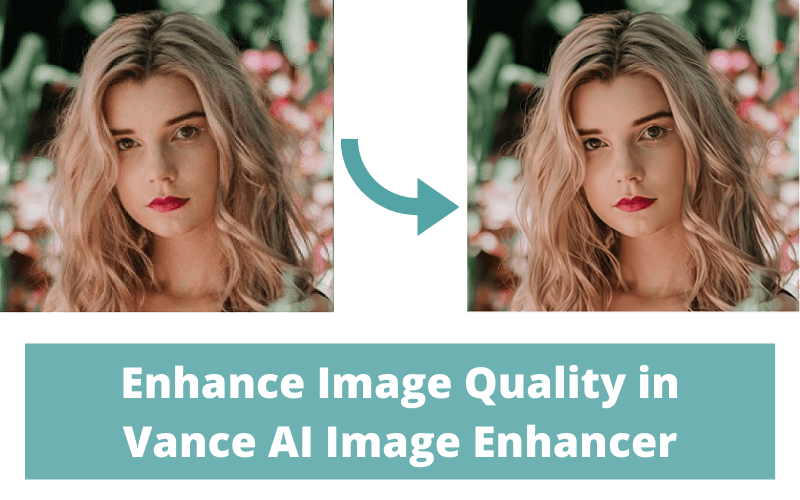 As professional reviewers, we provide objective ratings based on firsthand experience with VanceAI products. Our comprehensive testing ensures unbiased evaluations for the most accurate and reliable assessments of their performance, features, and overall value.
About VanceAI Photo Enhancer-- The Best AI Photo Enhancer

Price:
$4.95 (100 credits)

$6.95 (200 credits)

$11.45 (500 credits)

$17.95 (1000 credits)

Compatibility:
Online, Windows
VanceAI photo editing tools, including its online app and software, are designed for both amateurs and professionals. VanceAI Photo Enhancer, the best ai photo enhancer, offers a free trial, allowing you to enhance image quality online or with software. You can enhance up to 5 images without payment under the free plan each month.
Enhance Image Online: VanceAI Photo Enhancer
This AI Photo Enhancer  is an online image quality enhancer using which you can automatically enhance photo quality in seconds. This online image quality enhancer features a minimalist design.  Take the three steps below to enhance your image with the free picture quality enhancer in one click.
Step 1. Upload an Image to the Image Resolution Enhancer
Go to the product page and click "Upload Image", then simply choose the image you want to enhance.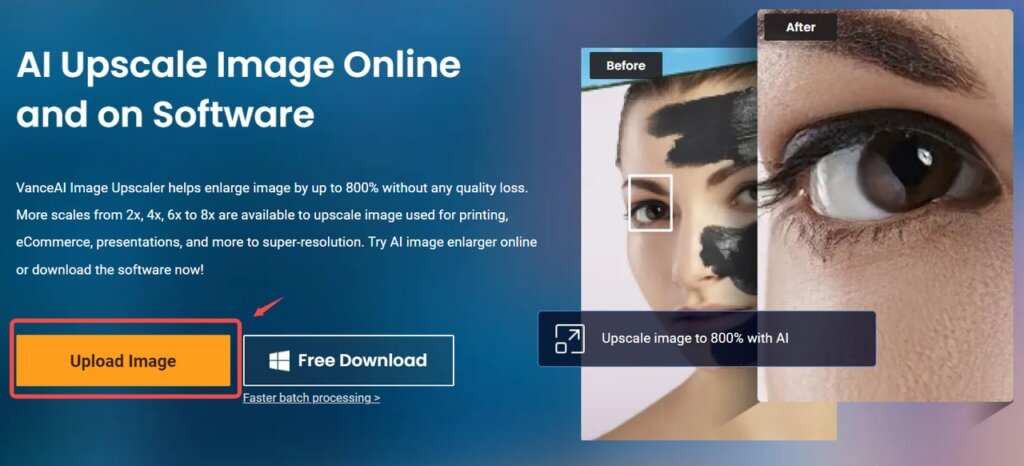 Step 2. Choose a Scale Before You Enhance Image Resolution
Choose a scale (2x, 4x for free users). Select "Start to process" and choose an enhancing model. Then click "Start to process" to enhance image without hassle.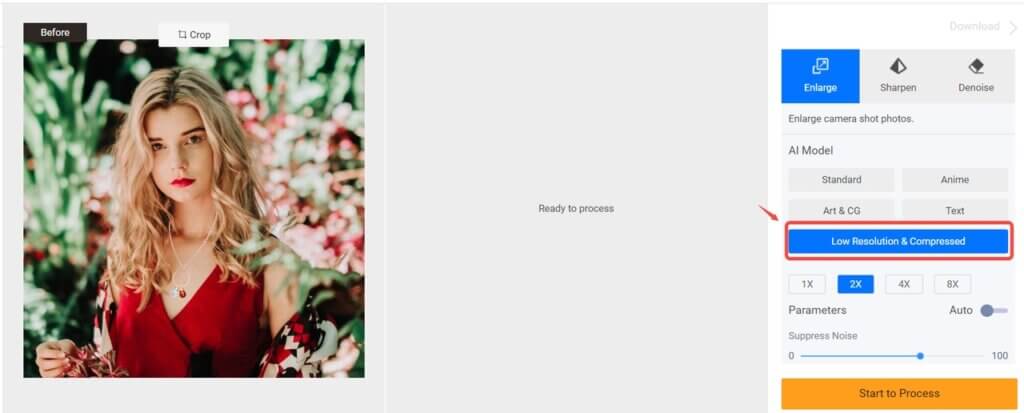 Step 3. Download the Image Enhanced by the Image Quality Enhancer
Click the "Download Image" icon to save the image processing from this online photo editing tool in one click.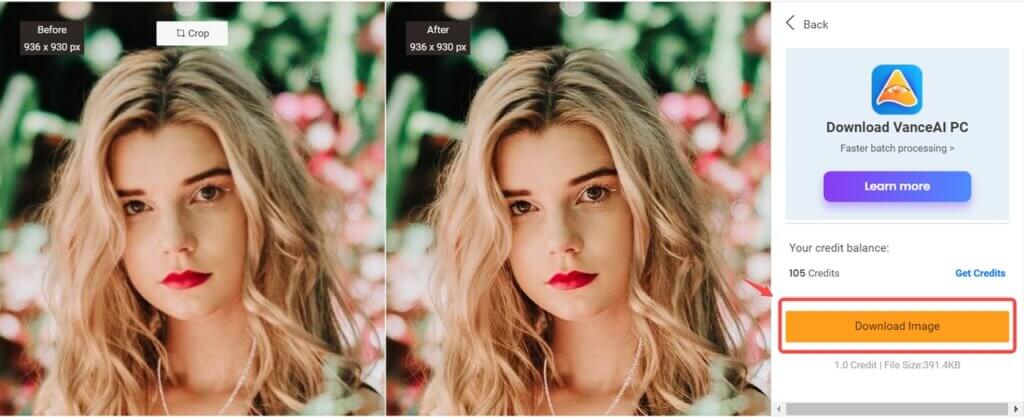 Look at this image, its resolution and size are increased, resulting in a clearer and more detailed image compared to the original.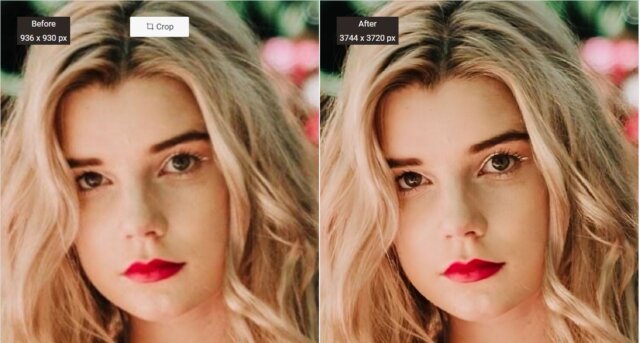 About VanceAI
VanceAI offers you various AI-powered image quality enhancer solutions that level up your images into something stunning. This photo quality enhancer has revolutionized the way you enhance photo quality. With machine learning, it focuses on enhancing details instead of the noise of your images intelligently.
In addition, VanceAI Photo Enhancer provides 5 well-trained AI upscaling models which can satisfy all your specific needs for making super-resolution images. With these AI models, you can improve resolution of any kind of image, Minutes including photos taken by the camera, old cartoons, anime, comics, art, CG, document text, and so on.
Here is another example of a girl's portrait:

Revitalize Your Visuals with VanceAI Photo Enhancer
Online retail
The best ai photo enhancer--VanceAI Photo Enhancer is a powerful tool that can help online retailers enhance their product images. By upscaling images, the tool can improve the resolution and clarity of product images, making them more attractive to potential buyers. This can help to increase sales and improve customer satisfaction.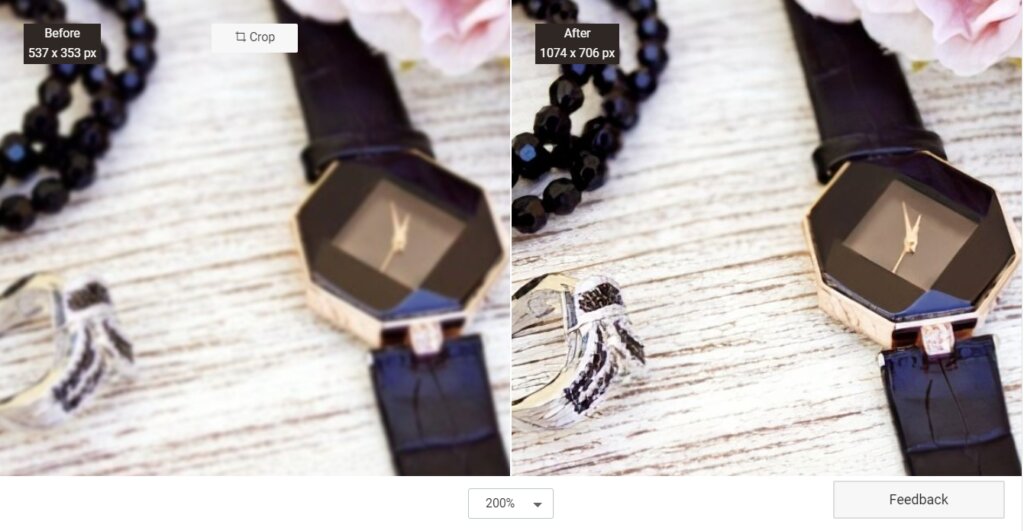 Graphic design
VanceAI Photo Enhancer is also useful for graphic designers who need to enhance picture for use in posters, banners, and other marketing materials. The tool can help to improve the quality of images, making them more eye-catching and appealing to customers. This can help to increase the effectiveness of marketing campaigns and improve brand recognition.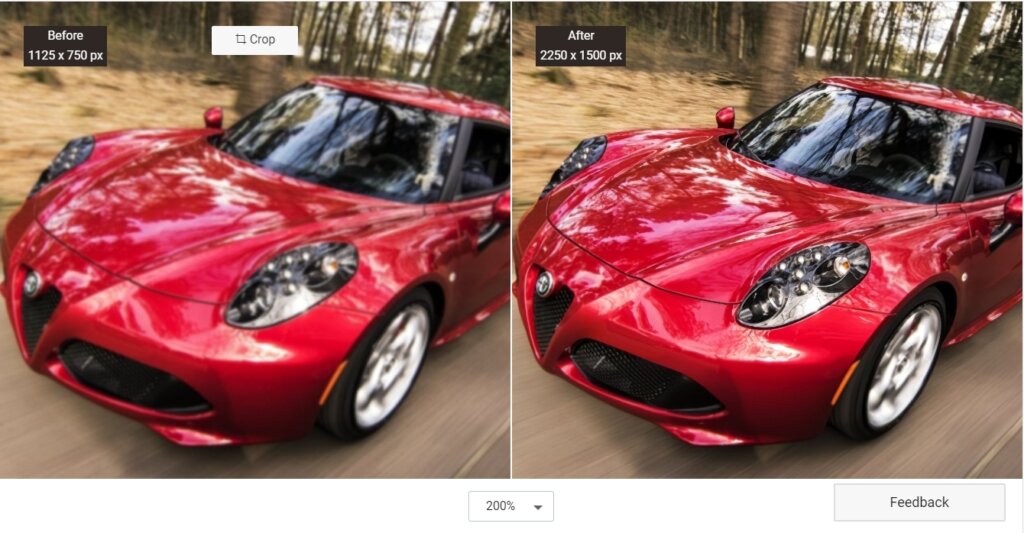 Social media marketing
In today's digital age, social media platforms have become a critical component of marketing strategies. VanceAI Photo Enhancer can help to improve the quality of images for use on social media platforms, making them more attractive to users and increasing engagement. This can help businesses to build their online presence, increase brand awareness, and drive sales.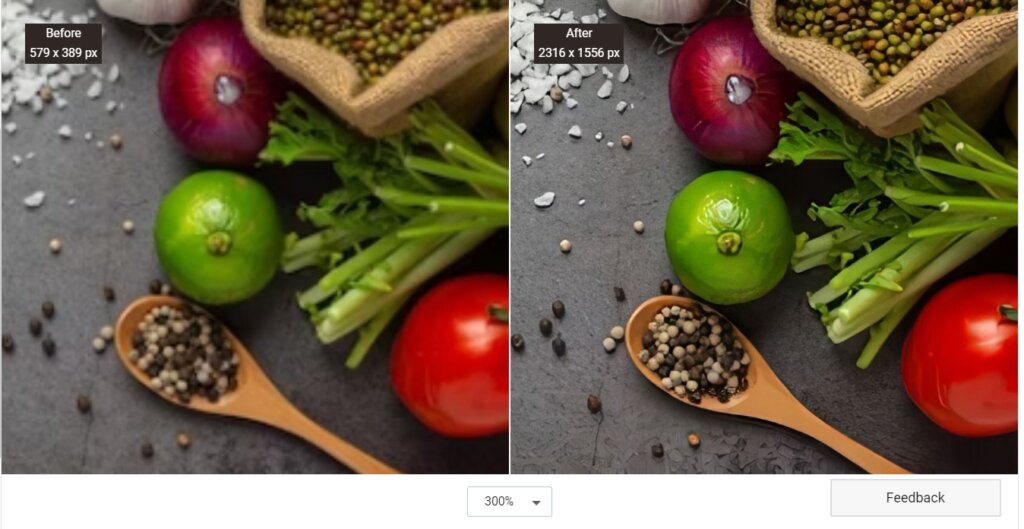 What Are the Advantages of The Best Photo Enhancer--VanceAI Photo Enhancer?
1.  Enhance Image Using Neural Network
Pixels are building blocks of images. To enhance image, it's not a good idea to simply duplicate these building blocks. This image resolution enhancer employs neural networks that fill in more details when used to enhance image resolution. You can magnify your images up to 40x using AI effortlessly.
2.   Level up Images with the Image Enhancer
Powered by AI technology, the image quality enhancer can remove imperfections, such as noise, while preserving details automatically. This is made possible with its algorithms trained on millions of blurry and clear images. Motion blur and out-of-focus blur can be easily removed with AI. It levels up your images so that you can focus on creation.
3.   Create Stunning Pictures Easily with AI
It is common to see artifacts in the images you shoot. VanceAI can help you cope with those flaws easily. You can fix blurry, noisy, or pixeled images automatically. This picture quality enhancer makes it possible for you to create something captivating. Post-processing no longer requires sophisticated skills.
Online Tool Alternative: VanceAI PC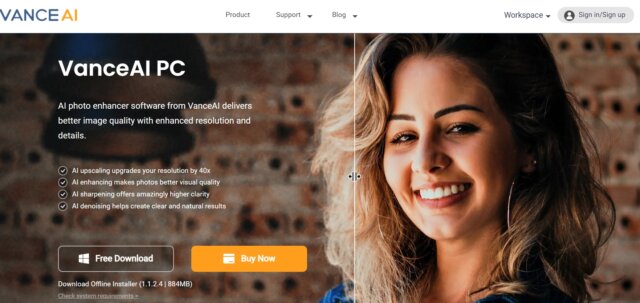 VanceAI PC is the ultimate solution for those seeking convenient and professional AI image enhancing software. It serves as an best Photo Enhancer Software that uses advanced AI algorithms to enhance image resolution and improve image quality with 100% precise details. VanceAI PC is also equipped with image denoising and sharpening features to help users increase image resolution to an even greater extent.
Summary
In conclusion, VanceAI Photo Enhancer offers a powerful solution to enhance image quality effortlessly. By utilizing advanced AI algorithms, VanceAI intelligently improves photo resolution online free, removes imperfections, and creates stunning visuals. Whether you're a professional or a beginner, VanceAI's user-friendly interface and impressive results make it a top choice. Say goodbye to blurry and dull images and unlock the full potential of your photos with VanceAI. With free and paid versions available, it's a versatile tool that caters to various needs. Don't miss out on the opportunity to enhance picture editing game with VanceAI's exceptional capabilities.
In addition, VanceAI has more interesting AI image processing and generation tools, try it now! Find more news about VanceAI in Vance Technology Introduces New AI Image Enhancer.
FAQs
1. How to Enhance an Image?
With VanceAI Photo Enhancer, the picture quality enhancer, you can enhance images by cropping, rotating, adjusting color or saturation, and more. For more stunning effects, image-enhancing Minutes programs, like VanceAI, are a better choice. Check out more in the video below.
2. How to Enhance Blurry Images?
Step 1: Go to VanceAI Photo Enhancer workspace.
Step 2: Upload your image. And you also can choose the models suit for your image.
Step 3: Preview and download the result.

Tips: with VanceAI Photo Enhancer, you don't need to tinker around with heavy tools like Photoshop. It allows you to fix blurry images in one click. But if you do want to use Photoshop, this video offers a good tutorial.
3. How Can I Enhance an Old Image?
You can use VanceAI Photo Restorer to enhance old image and bring them back to life. Its algorithm is smart enough to distinguish between details and noise. It automatically increase photo resolution online free and removes blurred artifacts.
If your images have minor flaws, such as obvious pixels, you can work with the tools we listed in the previous article Top 10 AI Tools to Depixelate Image.