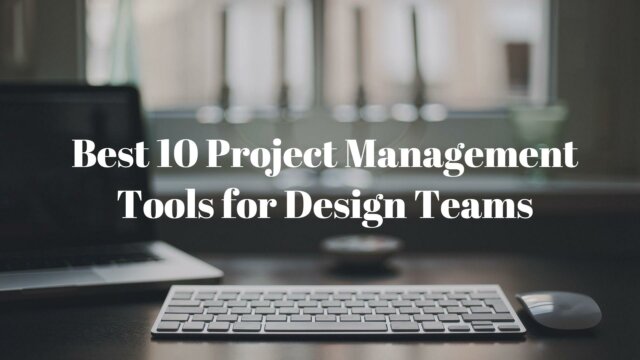 The term "work from home" or "remote work" has particularly gained traction in the past two years and it is still something that is prevalent to everyone around the globe. While a huge percentage of jobs can be done online, you still have to work with a team online, which involves communication and collaboration challenges. Thus, it is essential to have project management tools for your group. Project management tools help you manage all the small aspects of your work. So, let's take a look at some of the best project management tools.
Best Photo Enhancer Recommendation for Design Teams
When it comes to project management for creative teams, you will always need a consistently well-performing photo enhancer and that is where VanceAI comes in. With this application, you can ensure that your images are always of their best quality. Given that this application is powered by AI and Deep Learning, you can expect to get results quickly as well. Not to mention that VanceAI is usable on mobile and on desktop with the software app edition. Take a look at the simple steps of using any VanceAI tools, for example, VanceAI Image Sharpener:
Click on the link above to access the tool and click on "Upload Image" to unblur image.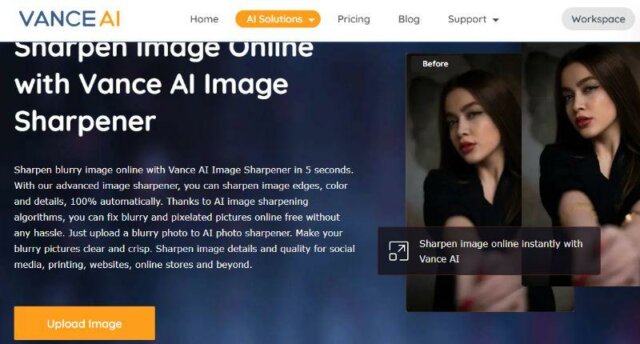 Use the upload box for uploading an image or use a sample image. Click on Start to Process.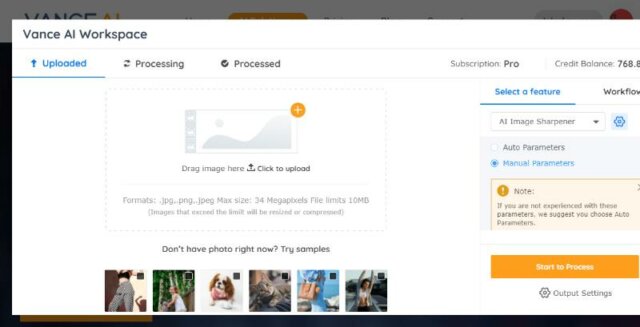 Go to the Processed tab, use Preview, and click on Download Image to save the image.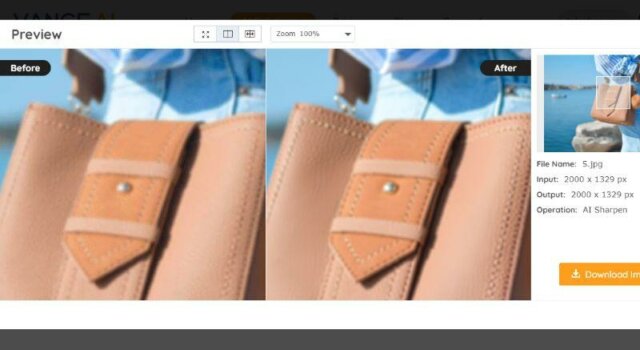 Best 10 Project Management Tools Review
1. Asana
Price: You can get the simple free project management tools with the Basic account whereas the paid plans start from the Premium version that costs $10.99 per month for a year.
Asana is an excellent tool for managing a large number of people and providing all the fundamental features needed to organize the daily workflow. You can set timelines which help you in defining the work over-time and map out remaining tasks as well. You can also put greater emphasis on certain projects or work for team members by using the Boards feature, which highlights the tasks that you want to.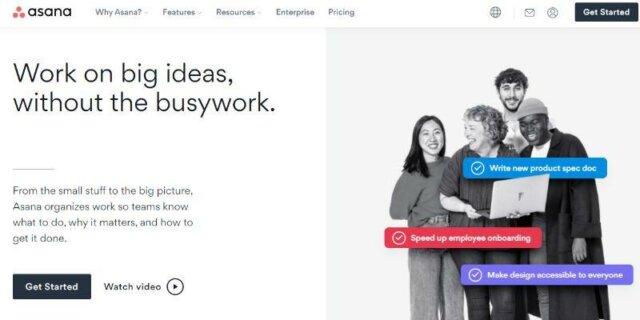 Pros:
Offers a free edition.
Usable on iOS and Android systems.
Popular, reliable app.
Cons:
Can't be used as a graphic design project management software.
The Premium version can offer more.
2. Cage
Price: Cage offers the free version for individual users with all the basic features and limited storage of up to 2 GB. For more storage and features, you can try the paid plans starting from $8 per month for one user.
Cage is one of the best project management software for creative teams because of its media sharing features and because of how well it works for each individual besides the team. One of the most interactive and useful features of this is the annotation one. Team members can leave annotations right in the media itself, which can be seen by all and it makes everything dynamic. You can also have an easier time with asset management by leaving everything public for team members.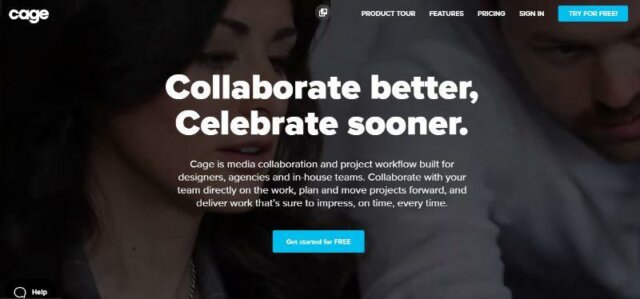 Pros:
One of the best project management tools for designers.
Offers a free version.
Can be used with Photoshop and other apps.
Cons:
Can be confusing to use.
Heavily leans towards design teams.
3. Backlog
Price: The free project management tools from this application can be used by ten users for one project. The paid plans offer more user capacity with increased storage and their prices start from $35 per month.
Backlog can be incredibly useful for managing ongoing and future tasks for all team members. You can also track project progress through a lot of visual aids such as the Gantt charts, check team members' progress with Kanban boards, and have a dashboard for overall progress. Not to mention that you can also have a calendar with all the important details highlighted.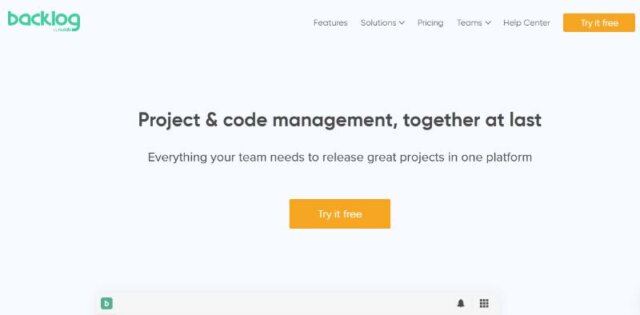 Pros:
Easy to use.
Useful visuals.
Cons:
The free version is too limited.
Can be buggy sometimes.
4. Visme
Price: This online project management tools app offers a free version that provides 100 MB storage with a few features. You can maximize your features by paying for a better subscription, starting from $15 per month.
Visme is one of the best applications you can use for getting project management tools because it has a great mix of information and graphics. You can choose from a list of templates which can assist you in various project management tasks such as charts & maps, social media graphics, infographics, etc. Other than that, you can easily keep multiple projects running together smoothly due to its detailed app design.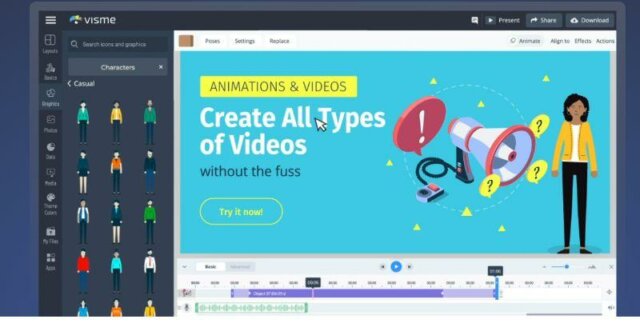 Pros:
Exceptional project management tools.
Detailed editor.
Cons:
Takes time to learn the tool.
Free version is too limited.
5. Basecamp
Price: Basecamp offers project management tools for free with a free trial of 30 days. After that, you will need to purchase a subscription if running a business. It costs $99 per month.
Basecamp is definitely a famous and one of the best project management software applications currently available. With this application, you can seamlessly manage a vast number of projects and team members, along with the tasks designated to them at the moment. It has features such as scheduling meetings, options to chat with other members, making to-do lists for uses, and more. With a paid account, you can also get up to 500 GB storage, unlimited project capacity, and more.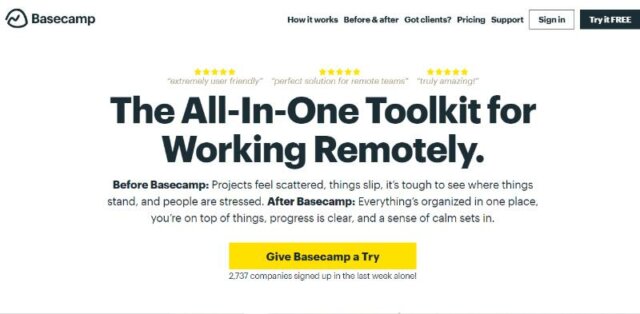 Pros:
Reliable app.
Micro-management features.
Cons:
Limited free use.
Can have more design-related features.
6. Twist
Price: Twist offers a free version of the application and an unlimited version. The free version costs nothing, offers access to a month of comments with unlimited guests. The unlimited version costs $5 per user per month for more features.
Twist is a rather unique project management tools software since it focuses on the way we communicate or rather message our team members or colleagues. Twist is designed in a way that allows you to take a break from the constant bombardment of notifications, especially from all the instant messaging apps we use daily, for work or for personal use. For instance, it keeps all of your threads in one place, so you don't have to visit each and spend time scrolling through what might be irrelevant.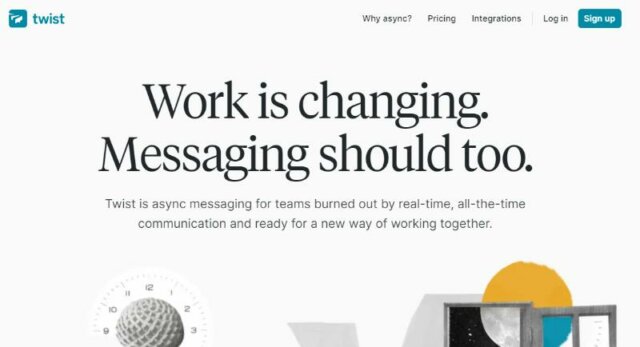 Pros:
Highly unique project management tools offered.
The app works smoothly.
The free version is generous.
Cons:
Could add more features.
Limited integrations.
7. Stormboard
Price: The personal version of the project management tools can be used for free with limited features. The Business and Enterprise plans cost around $10 and $16.67 per month per user respectively.
You can make use of Stormboard with a great level of customization thanks to the various custom paid plans it offers. Aside from the ones mentioned above, you can also choose the Educator or Start-up plans that cost $0 and $5 respectively. Other than that, it offers the fundamental project management tools such as creating and exporting reports regarding the work, offering integrations with various other software apps, etc.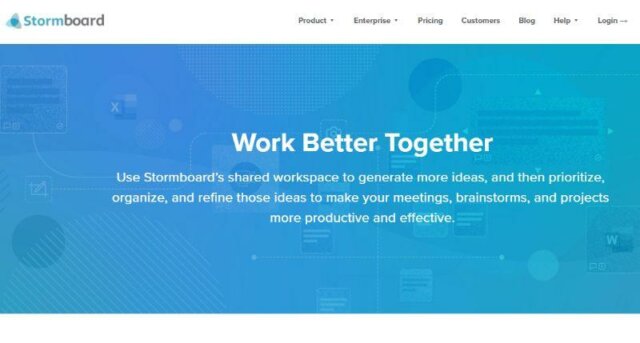 Pros:
Multiple and specific paid plans.
Great features.
Cons:
Free trials are too limited.
Can be slow to update real-time changes.
8. Invision
Price: Users can either request a demo of the project management tools from the website or try it for free immediately with access to only the basic features.
One of the best things about Invision is that it offers many features that make it an awesome graphic design project management tools software. For one, you can easily use the Studio feature to design and animate assets which then can be seen and edited by other team members. It also has the function of creating GUI prototypes in no time on Cloud. Invision is heavily visual-driven, hence it is best to unblur image before using the project management tools.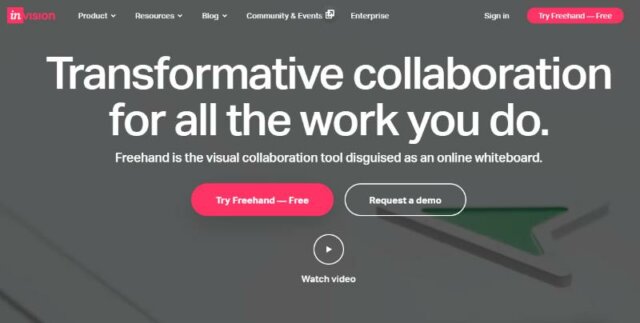 Pros:
Great visually driven project management tools.
Used by many different companies.
Cons:
Not suitable for beginners.
Takes time to set up.
9. Monday
Price: The Individual plan is completely free to use and offers the fundamental features. The paid plans start from the Basic account that costs $8 per seat per month.
While you can definitely make use of the essential project management tools offered by this application, such as collaborating on shared documents, integrating this application with your existing software tools, and having dashboarding highlighting all the important and current details, Monday also offers Gantt charts with other visual features. Many project management tools applications don't offer such features along with the basic management tools, but separately.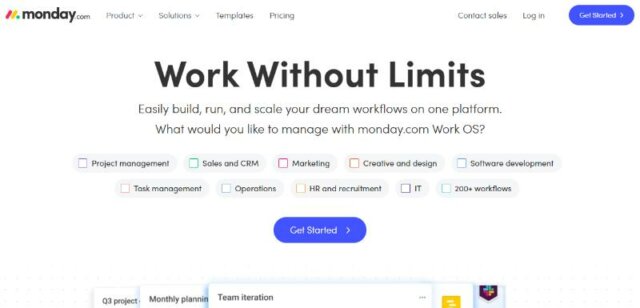 Pros:
Usable for multiple business types.
Great core features.
Useful templates.
Cons:
Free trial is short.
Can take time to sync updates sometimes.
10. GoVisually
Price: It offers two paid plans which cost $20 and $50 for individuals and businesses respectively. For starters, you can simply make use of the free trial before deciding to buy.
This application can be one of the best project management tools for designers due to its app design and features. Similar to Invision, this application also allows you to leave comments or annotations on the designs themselves, enabling a much more dynamic and direct working environment with other members or yourself. Not to mention that you can integrate this project management tools app to Slack, making this a centralized working experience.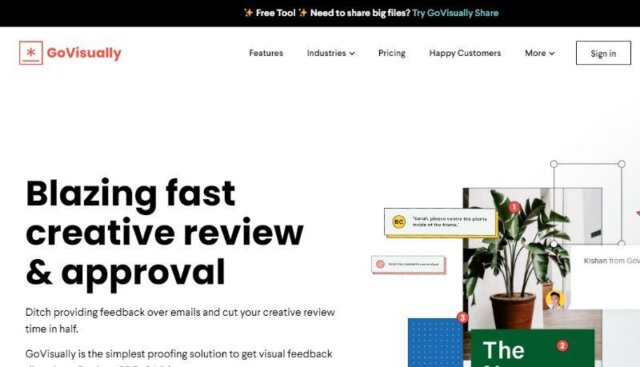 Pros:
Great for creative teams.
Instant approval on changes thanks to the annotation feature.
Paid packages that cater to freelancers and businesses.
Cons:
Free trial somewhat lacks.
Could have more integration options.
Conclusion
Even though a huge number of people work online, there are differences in the way they work and hence, we have project management tools that cater to a wide range of workers. The application you choose depends on your company and work-style plus the requirements. If you want a general work management tool, an application like Asana can be a great fit. For more creative options, consider Invision paired with VanceAI to enhance photo quality online used in the designs.