Wondershare is a well-known brand in the editing space with their video editing app, Wondershare Filmora, being easily one of their biggest products. This video editing software application lets users create professional and highly creative videos.
If you are a content creator making videos for YouTube, social media, or entertainment, then the Filmora video editor is worth looking into. It can help you put together videos relatively easily while also offering cool features to try out.
Overview of Filmora Video Editor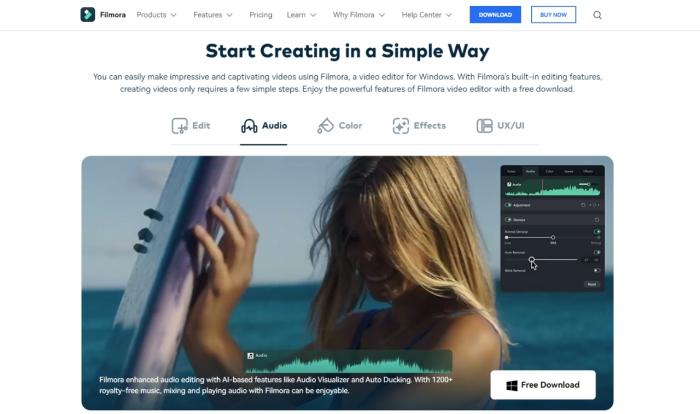 Price: The Annual Plan costs $49.99 per year for one PC. The lifetime, one-time purchase will cost $79.99 for one PC. Do note that the prices can vary according to location and sales.
Platform: It is available for desktops (Windows, MacOS), mobile phones (Android, iOS), and on browsers.
Wondershare is a renowned brand in the realm of video editing and creative content creation, and it has built a diverse portfolio of delivering a wide range of tools for editing. One of its standout offerings is Wondershare Filmora, a powerful video editing software. The Filmora video editor offers cool features and accessibility, such as FilmoraGo.
Filmora is designed to empower users with the ability to create high-quality videos with ease, even if they have little to no prior editing experience. This user-friendly video editor can help you out in your video editing process through its filters, after effect tools, transitions, and much more. Naturally, you can also import media of your own.
Wondershare provides users with a responsive and well-designed UI, which makes beginners feel at ease. Users can also adjust some parts of the UI in order to personalise it and make it work smoother for them.
Brief List of Tools - Filmora Video Editor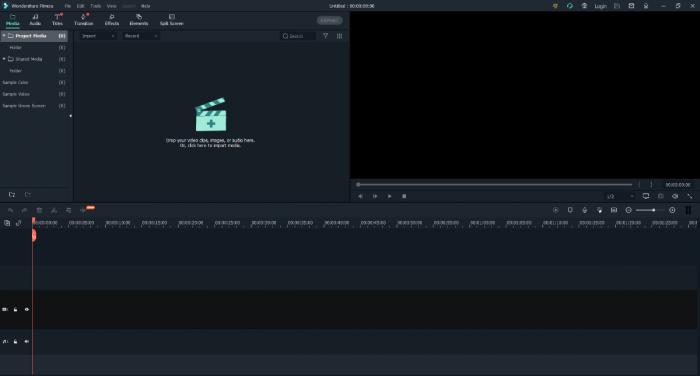 Upload, edit, trim, etc. video files and media. You can also export them in various formats.
Give your videos life by adding effects, such as transitions, texts, captions, and more.
Use templates and other tools to make your video editing work faster.
Add advanced effects to your videos simply by downloading them on the Filmora Effects page.
| | |
| --- | --- |
| Pros | Cons |
| The UI design is clean and excellent. | Watermarks in the free version. |
| It offers creative features. | It's not as advanced as After Effects. |
| Responsive and quick. | Limited free use. |
Outstanding Features
FilmoraGo For Mobile
FilmoraGo, which is basically the Filmora software transported into mobile, gives users a massive advantage in terms of accessibility. Similar to the software, you can easily upload and edit your video clips. Not to mention that the mobile app is designed to guide the user through important steps. To make your work more seamless, the mobile app automatically saves your projects in the draft if you close your tab. This is really helpful as mobile users tend to switch between tabs all the time.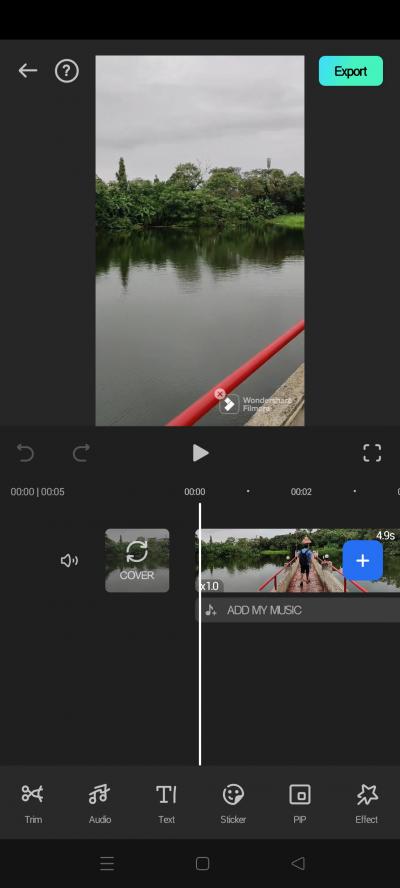 Besides that, there are plenty of stickers, transitions, filters, and more to choose from. Overall, the mobile tool is great for quick projects.
Intuitive User Interface
Wondershare Filmora prides itself on its user-friendly interface, which is thoughtfully designed to cater to a diverse range of users. Whether you're a novice or an experienced video editor, Filmora's interface is designed for easy navigation and efficient editing.
The layout is clean and well-organized, with a timeline at the bottom that allows for easy arrangement of video clips and audio tracks. Key editing tools are conveniently located on the sidebar, making them accessible with just a few clicks. This simplicity streamlines the editing process, allowing users to focus on their creative vision rather than wrestling with complex software.
Various Effects
You can choose from a big library of video and sound effects to include in your project. You can also upload songs and use them if you have the license. Many users create their own sound with an AI music editor and simply upload the file. Besides that, the platform also supports many different fonts. Users can also upload fonts. Other effects also include overlays, color grading, and more.
Why Editor Picks?
Filmora offers a lot of tools and users who engage with video content creation do need many tools on a regular basis. Given Filmora's accessibility and special editing features, such as filmstock, users who are not professionals can still give this software a try. The UI design is simplistic and intuitive, on desktop and on mobile. If users do not have complex editing tasks to deal with, then Wondershare Filmora is suitable because it offers enough to make creative videos without having to learn anything complicated.
If we consider a content creator who creates content around travel. When they want to share photos and videos but add filters and simple effects before doing so, they can consider using the Filmora video editor. In just a few steps, they can upload the video, add effects, and export it in the format that they want. In fact, they can upload on YouTube as well, if needed. Overall, Filmora helps immensely in not only creating a good-looking video but also with ease of use and accessibility. It is an excellent AI video enhancer app for beginners.
Our Suggestions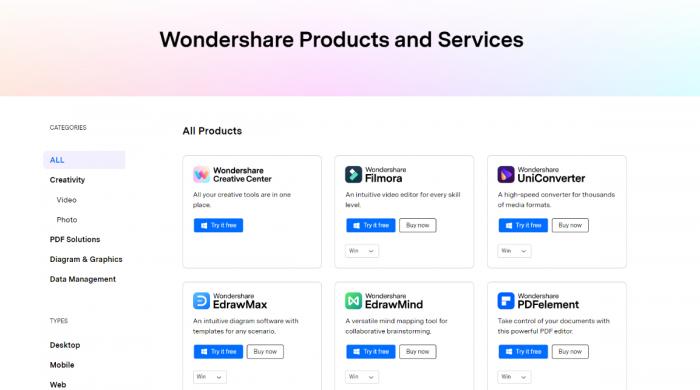 Wondershare Filmora caters to a broad spectrum of users, making it a versatile video editing solution for various needs. It is particularly valuable for individuals who engage in video editing regularly and seek to craft captivating videos without the complexity of professional-grade software.
Content creators, including YouTubers, vloggers, and social media influencers, can greatly benefit from Filmora. It simplifies the process of editing and enhancing their videos, allowing them to maintain viewer engagement with polished content. With Filmora's user-friendly interface and extensive effects library, these creators can easily add visual and audio enhancements to their videos.
Wondershare Ani3D is a creative tool designed for 3D animation enthusiasts. It empowers users to bring their imaginative worlds to life by crafting 3D animations with ease, making it an excellent choice for artists, designers, etc.
Wondershare also offers a screen recorder tool that goes by the name of Wondershare DemoAir. It can be useful for creating presentations or video guides for education and business.
Conclusion
Wondershare Filmora stands out as a formidable video editing application, known for its capacity to deliver exceptional results and performance. Its strength lies in the synergy of cutting-edge technology, a rich array of features, and an intuitive user interface design. Even for individuals who have never delved into video editing before, Filmora is a welcoming platform. Its user-friendly interface streamlines the editing process.
While Filmora offers a limited free version, it is worth noting that watermarks can be added to the exported videos. However, for users who are serious about their video editing endeavors and wish to produce watermark-free content, opting for a subscription is a wise choice.
In cases where the watermark on free versions may be a deterrent, users can explore watermark remover tools to maintain the quality of their work without the visual interruption.
FAQs
Can I apply video effects from filmstock directly to Filmora?
Yes, in a way. By accessing the Filmora Effects link given before, you can view multiple effects that you can add to Wondershare. You have to login to your account and download the effect. Next, open your software and import that effect. You can also download the effect in the Wondershare files.
Is Wondershare safe to use?
Wondershare is quite a reputed name and offers a safe way to engage in video editing. When it comes to the files that you upload, you can delete them from the software, be it on desktop or mobile, in order to make your projects more private.