Caktus.AI is a powerful study tool designed to assist students in various aspects of their education. It boasts a range of features to enhance learning and academic performance, including an AI writing assistant to improve paper writing, assistance with math and science problems, and more.
Caktus AI even allows users to personalize their writing style, making it a versatile companion for students. With a chat interface, it acts as a personal educational buddy available to help with homework and is ever-present similar to virtual classroom tools.
Overview of Caktus AI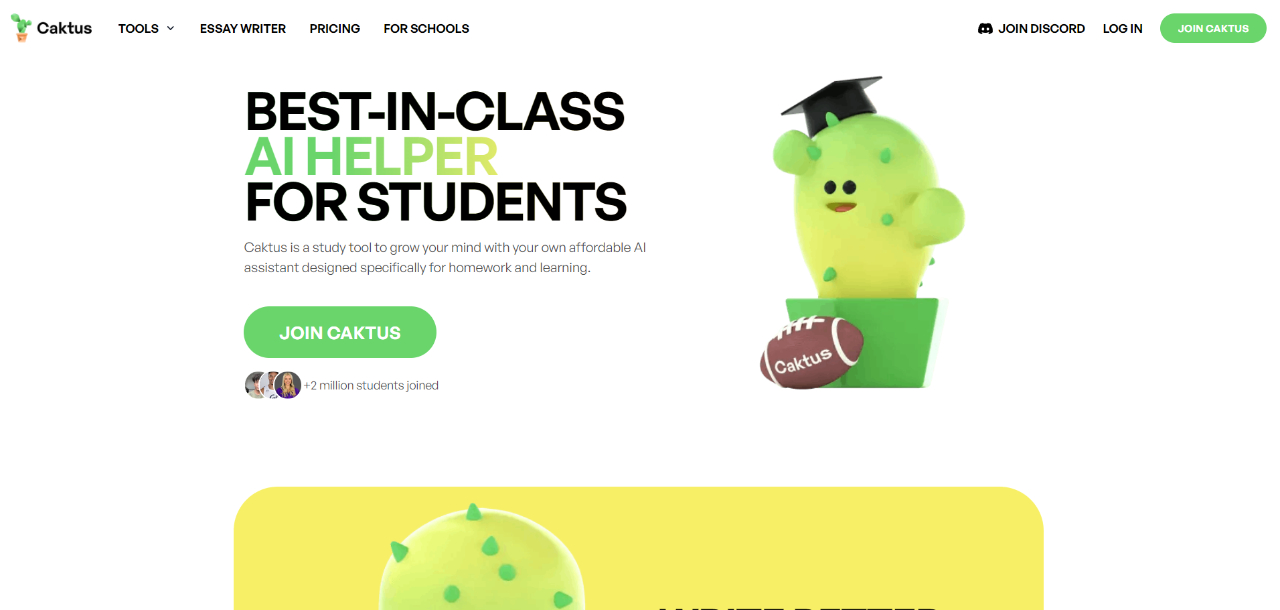 All screenshots credit: Caktus
Platform: Online.
Caktus AI Essay Writer serves as a versatile companion for students, aiding in a multitude of educational tasks. It offers valuable assistance with plenty of tasks related to education and learning, including writing papers, Python learning, etc. It can also take on complicated subjects, such as maths and science, and make them much simpler to understand. It can also work as a sentence expander and give your essays more content.
Additionally, it supports budding programmers by offering guidance and code conversion in multiple languages. While its personalized writing style and document formatting features add flexibility, Caktus AI stands out for its integration with the CORE database, ensuring access to legitimate academic sources.
Sentence Expander: Caktus AI can take your sentence and transform it to not only make it lengthier if needed but also easier to read through vocabulary changes.
Hook Generator: The AI story generator can help you with other creative work as well. You can generate interesting hooks for your papers, social media posts, and more.
Outstanding Features
Featured

 LinkedIn Summary Generator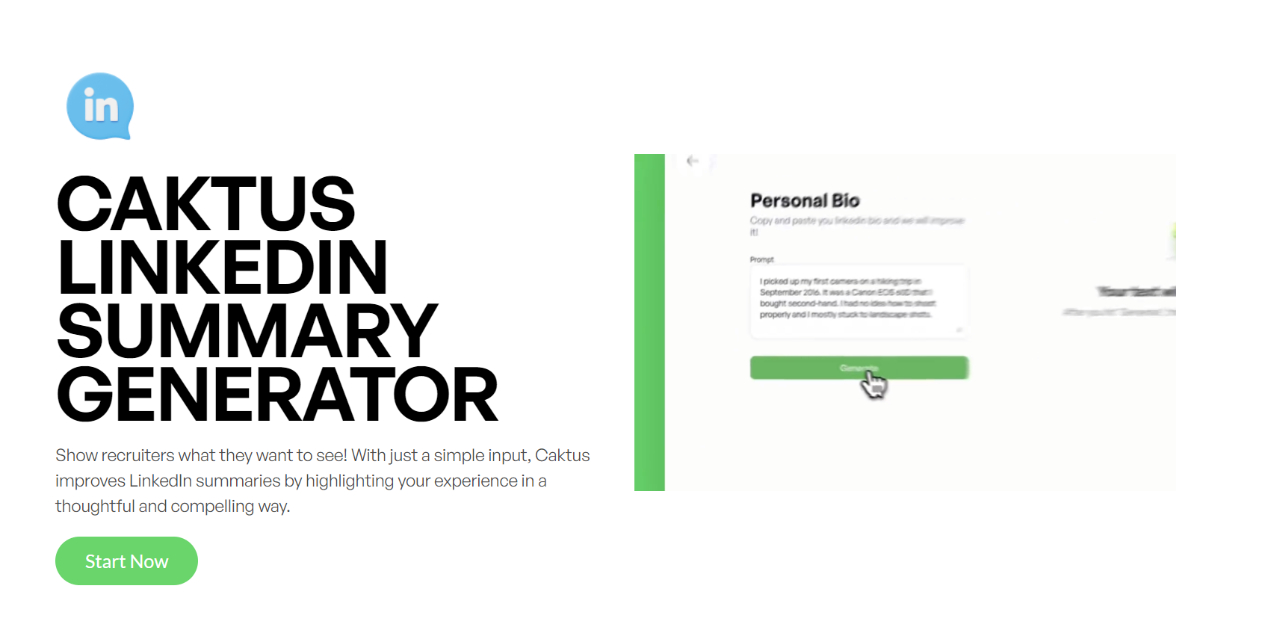 Caktus AI's LinkedIn Summary Generator is a powerful tool for individuals seeking to boost their professional online profiles. By providing straightforward input, Caktus crafts compelling LinkedIn summaries that effectively showcase an individual's special experiences. It can easily work as an AI story generator for many users as well since LinkedIn content contains a mix of personal experience and work.
It stands out for its precision and clarity, with content refined to perfection, ensuring impeccable grammar and readability. Additionally, Caktus relies on a curated selection of academic sources, making it an education-oriented platform that users can trust but also a rather unique platform that offers special features not found in other apps such as Quizziz AI.
Users save time and effort, as Caktus efficiently generates high-quality summaries.
Featured

 Math Problem Solver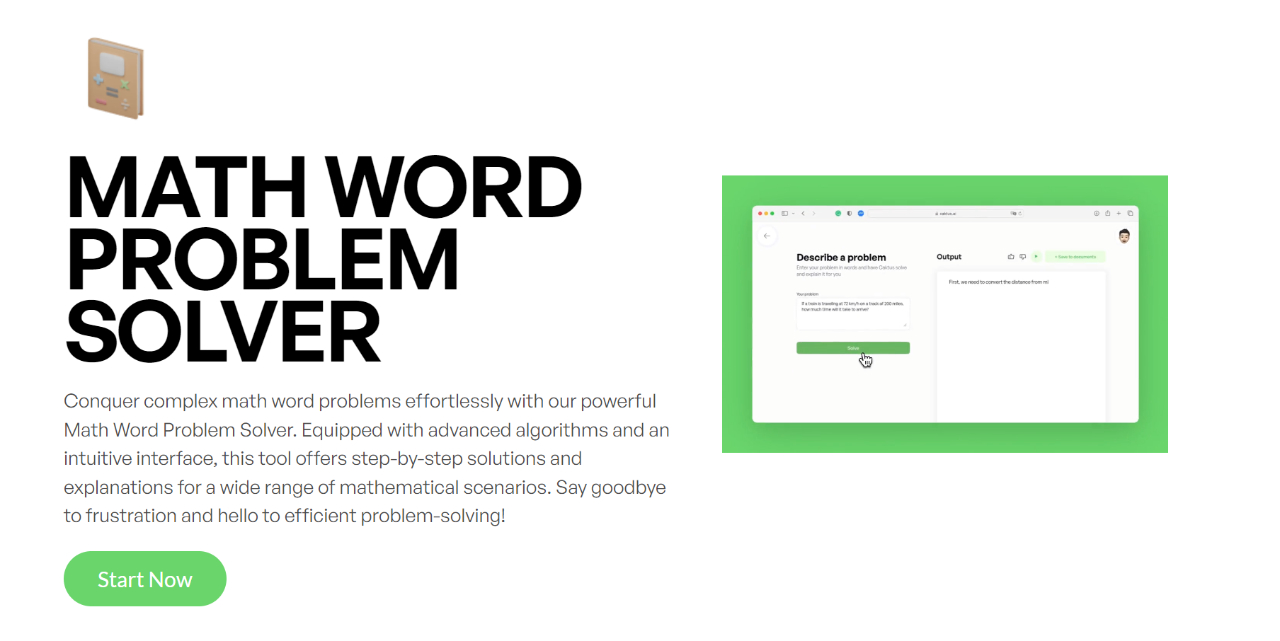 Besides offering a sentence expander, Caktus AI provides tools that can assist you in solving math problems. Equipped with advanced algorithms and an intuitive interface, it offers step-by-step solutions and explanations for a wide range of mathematical scenarios. This tool eradicates the tedious process often associated with challenging math problems and instead, enables students to spend more time understanding how the math sum works.
Users can rely on Caktus AI to explain the process behind each answer, making it an educational experience as well. It leverages a curated pool of academic resources, ensuring comprehensive and reliable solutions. Available always, it is a fast and dependable resource for students, catering to both basic and advanced problem-solving needs.
Why Editor Picks?
Caktus AI has definitely diversified itself. It can be your paragraph writer, coding partner, or math assistant. For a student who has to deal with various different subjects every day, it can become pretty difficult to keep track. The AI can help them get right into the zone and increase productivity.
One of the biggest advantages that AI can provide is a tool such as the paragraph writer. It can not only improve productivity, but students can take advantage of the AI's outputs to improve their own writing style, vocabulary, flow, etc. For example, you can simply prompt the AI to write about a topic that you have an assignment for. Once the AI produces the output, you can read through it and improve your own writing.
Our Suggestions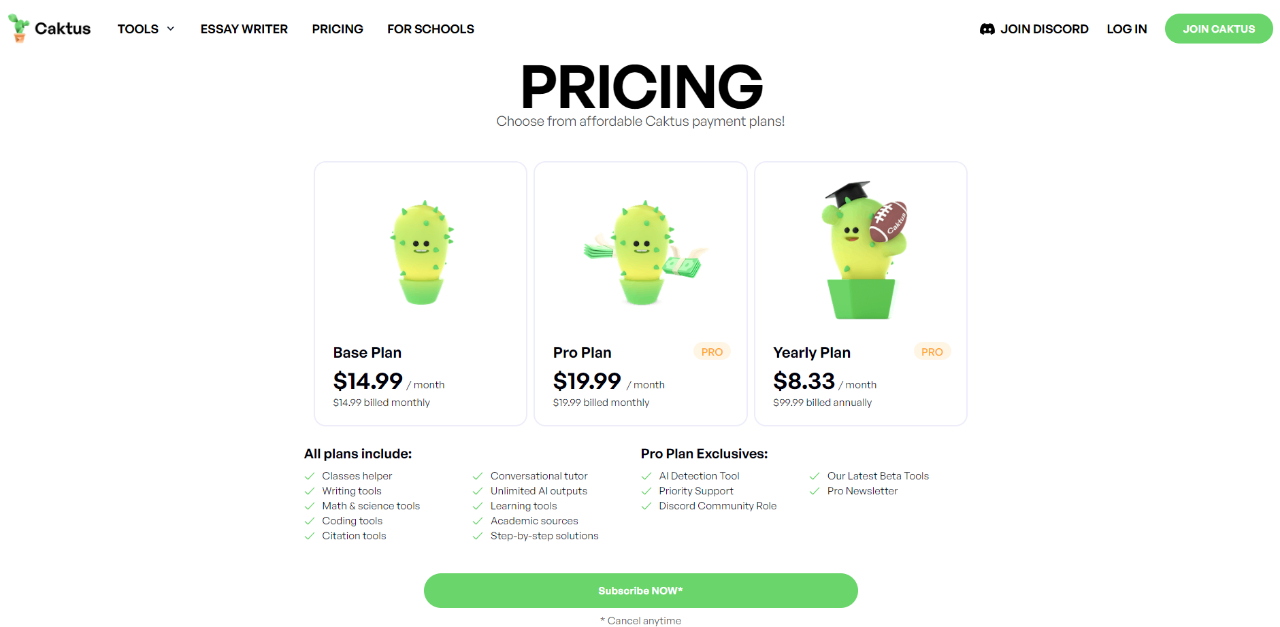 When it comes to education and a bit of content creation, Caktus AI is easily worth recommending and trying out. You will find other similar platforms or applications on TopTen.AI, but Caktus.AI stands as something highly valuable due to its performance, features, and UI design.
Whether you have two-number word problems or more complex equations, Caktus AI can assist you. Moreover, this tool promotes real-time interactions, offering instant feedback and clear step-by-step solutions, creating a dynamic and interactive learning experience for students.
As a result of our research, we found that online platform can have moments where it becomes unresponsive, but they are not as often. Another potential drawback is the little to no free edition offered to users who would like to test the application before purchasing.
FAQs
1. Is it worth buying?
Caktus AI is a great investment for students, professionals, and other similar profiles. Caktus AI offers a range of specialized tools to cater to the diverse needs of users, making it a valuable asset for those in pursuit of educational and career success.
For those who are not fully on board with Caktus.AI can purchase the Pro plan and use it extensively for a month. You always have the option to cancel your subscription or continue with it.
2. What are alternatives to Caktus AI?
There are many alternatives to Caktus AI, though only a few of them can replace the application completely. For writing, you can use ChatGPT, EdgeWriter, AI Writer and other similar tools, but then you wouldn't get access to other features that are unique to Caktus AI. Users can also try Quizzizz to generate interesting quizzes and games for students.
Final Thoughts
Caktus AI emerges as an exceptionally valuable application catering to the needs of students, writers, and professionals alike. Its diverse range of features sets it apart, offering a level of depth and versatility that surpasses many similar applications. While minor issues exist within the app, they pale in comparison to the overall value it provides. Caktus AI's unique offerings, from Math Word Problem Solver to the LinkedIn Summary Generator, fill critical niches in academic, writing, and career contexts. It remains an indispensable tool for users aiming to enhance their skills, making it an app that stands out in its league.
If you have a nice tool you want to share with more people, you are welcome to Submit Your Tool to TopTenAI for free.