Tinywow AI Essay Writer helps users with essay writing by providing them with an automated approach towards writing. A few keywords is all it needs.
The Tinywow AI essay writer is an AI-powered tool that can generate essays and other written content with just a few keywords and other settings. Users can simply head over to the tool's interface and briefly describe the topic they want to write about and the essay generator creates content based on that. The Tinywow essay tool can be extremely helpful for students who want to write an essay but aren't sure how to start.
With its quick turnover speed, it can help students get ideas about how to start off their essay or it can help other kinds of users in generating ideas for their written content. Apart from that, the paragraph generator and rewriter tools help with improving content. In this guide, we will learn more about the paragraph writer and how it works.
More AI writer at Top 10 AI Writer Applications Review
What is Tinywow AI Essay Writer?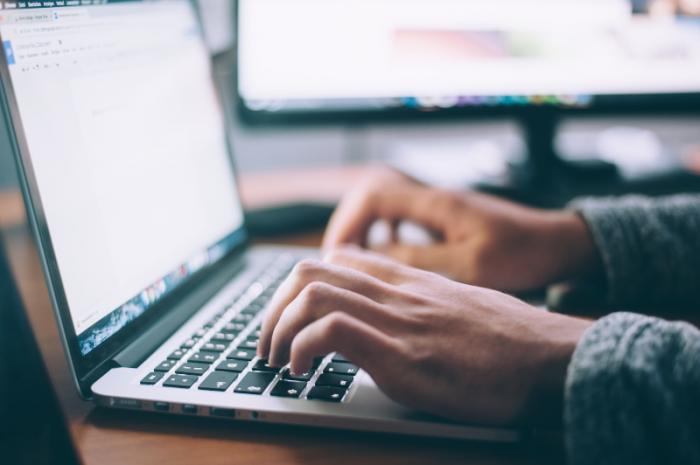 Tinywow, is a massive online platform that aids users in content creation, image editing, video editing, file management, and more. The website is free to use and usually deletes uploaded images after an hour. From editing and converting PDF files, paragraph generator features, to compressing video files, the platform offers a wide range of tools.
Its free essay generator, called AI Essay Writer, is a valuable tool that enables users to generate lengthy and informative paragraphs that are based on the short descriptions given. Users can adjust the length of the content by selecting the number of paragraphs they want the paragraph writer tool to create.
Overview of Tinywow AI Essay Writer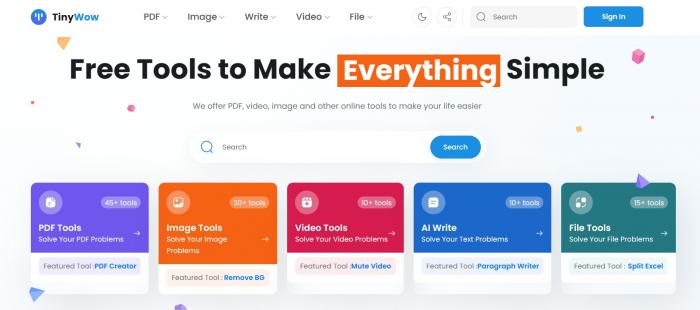 Price: The Tiny wow platform is free to use. Users can utilize any tool on the platform. However, users can still purchase a Tinywow Supporter plan that fully removes ads, captcha, and provides faster processing.
Platform: Works on online browsers and also has a mobile app with the same name. The mobile app works like the website rather than an app, however.
When it comes to writing content, Tinywow AI Essay Writer is simply one of the many tools offered by the platform. By using the link given above, you will see the range of writing tools that users have at their disposal. Not to mention that they are all free to use. Some of the writing tools include Story Generator, Instagram Caption Generator, Article Writer, Paragraph Writer, and many more.
In order to get a better idea about the writing tools, we will test a few of them and discuss how they perform.
Tinywow AI Essay Writer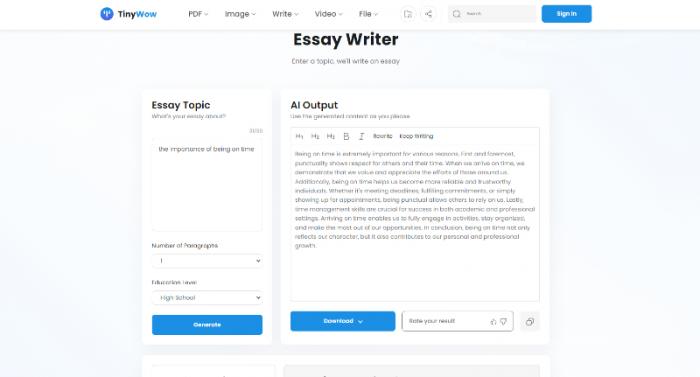 As shown in the example above, the topic given was about punctuality with a limit of one paragraph and the level was the simplest, that of high school. The essay was generated within a few seconds only, which is impressive, and the paragraph itself sticks to the topic closely. However, it could have used slightly simpler vocabulary, making it possible for just about anyone to skim through the content and still understand the message.
Story Generator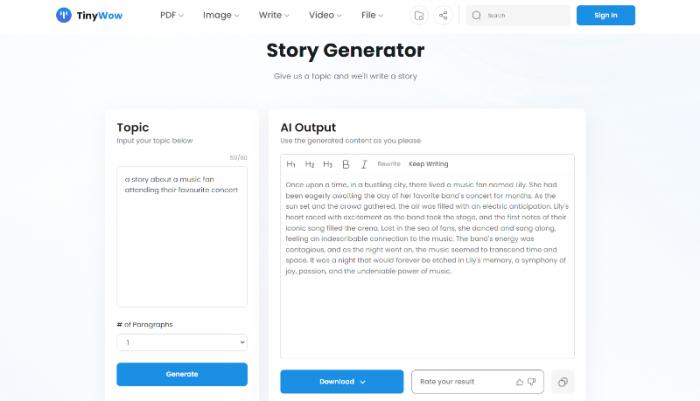 Once again, the Tinywow app impresses with the speed at which it delivers texts. The content in this case is engaging enough, especially with how it sets the mood using various imagery and adverbs. The Story Generator can be useful for many writers stuck in a writer's block or simply looking for fresh perspectives.
Instagram Caption Generator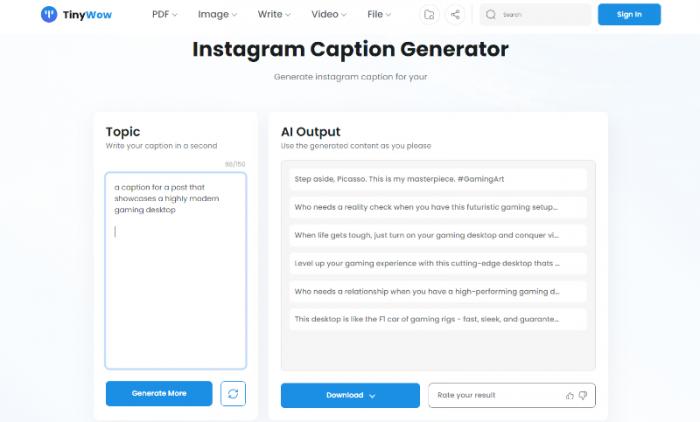 The Tinywow Instagram Caption Generator does come up with a few fun captions that users can go for. Although it does not really exceed the wittiness of a human writer. Not to mention that it would be pretty difficult to generate a caption that fits with a particular brand voice, since users can't provide the full context to the tool.
| | |
| --- | --- |
| Pros | Cons |
| Impressive processing speed. | Not all tools are creatively up there. |
| A wide range of tools that provide many solutions. | It could produce texts that are easier to read. |
| Tinywow is free to use. |   |
How to use Tinywow AI Essay Writer?
The Tinywow website is responsive and easy to use. You can follow the steps given below to know how to use its tools. In this case, we will use the Essay Writer.
Step 1: Click on Tinywow Write Tools to get to the web page showcasing all the writing tools on the platform. There, locate the Essay Writer tab and click on it to proceed.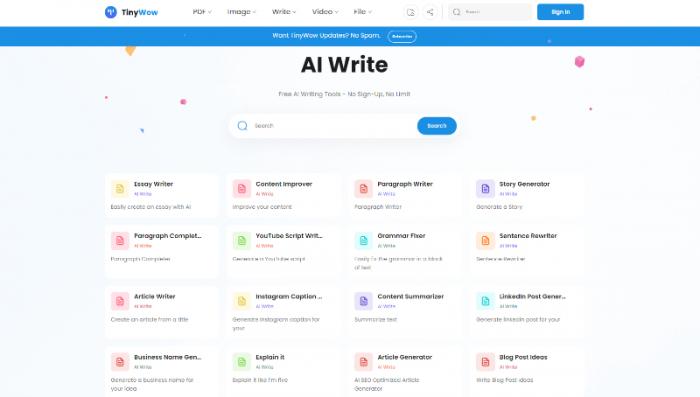 Step 2: In the editor mode, you can input a short description that informs the tool about the kind of paragraph you want. Next, you can set the number of paragraphs along with the level of text. Click on "Generate" when you are ready.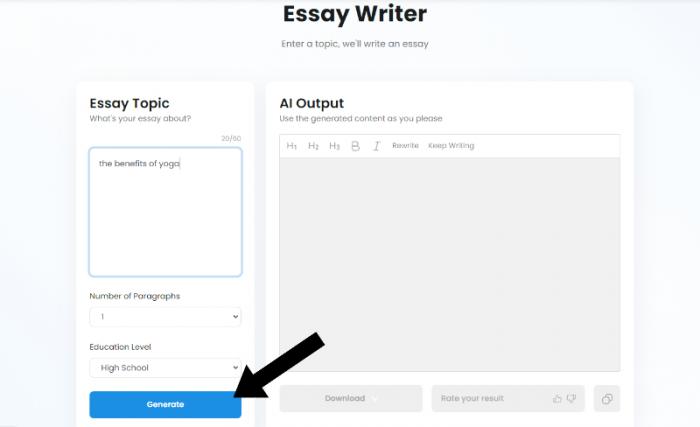 Step 3: The tool may show a captcha, which you can get through easily. In a few seconds, it will display the text in the textbox given. You can then download or copy the text and use it.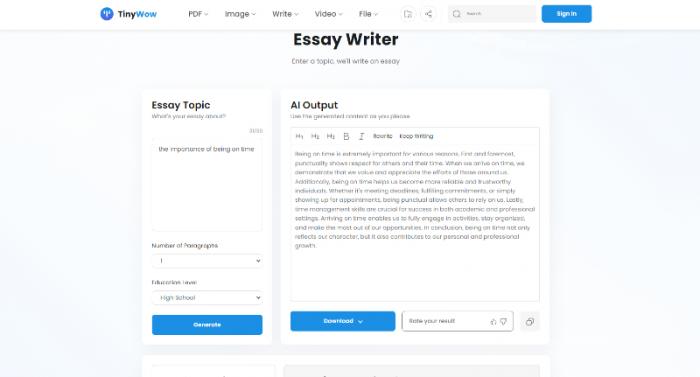 Tinywow VS Copy AI
 
Product

Tinywow AI

Copy AI

Speed

Impressive content creation speed across all writing tools. It can generate results within seconds.

⭐⭐⭐

Copy AI is just as fast when it comes to creating written content, be it a paragraph or a caption.

⭐⭐⭐

Quality of Output

The content provided here is engaging and serves as a great starting point for writers to get started with their blogs or other content.

⭐⭐⭐

A bit less creative than Tinywow AI, but much better organized while also offering a bigger range of tones.

⭐⭐⭐

Features

 

Tinywow AI offers many types of writing tools that range from school or education-level tools to digital marketing and more.

⭐⭐⭐

Copy AI is a platform that is much more focused. The tools provided by it are related mostly to digital marketing.

⭐⭐⭐

Accessibility

Tinywow AI offers many different tools that are free to use. Even the ads and captcha do not really take much time. As such, it is highly accessible.

⭐⭐⭐

Copy AI is fairly accessible though it requires you to create an account and does not offer all of its features for free. Not to mention that it is restricted to marketing related content creation.

⭐⭐
There are multiple AI-based writing tools that solve various issues for users. You can read how to use AI Writer from the link given. It is another AI writing tool well-suited for content creation.
Conclusion
Tinywow AI is definitely an excellent platform to consider if you want to generate content. The platform offers an impressive range of tools and it is free to use. Speaking of the writing tools specifically as well, the platform can help users find solutions for multiple issues. When it comes to writing content, however, the possibilities are endless and, therefore, users need different kinds of tools to cater to their requirements. This list of best AI writer tools is worth going over.
Tinywow AI Essay Writer and other writing tools are diverse. Users who are into marketing and social media can find tools such as Instagram Caption Writer, Meta Description Writer, and others that help in that regard. The AI Essay Writer can be valuable for students and researchers who want assistance in expressing their ideas in a better way. Apart from Tinywow, users can also consider Copy AI, and other such products from the link.
FAQs
What else is TinyWow used for?
Tinywow, besides the writing tools, offers many other AI-powered features that cater to many users. It has a range of image editing tools along with PDF management and video editing tools. The platform is free to use, allowing professionals to solve multiple problems at once.
Is the Tiny wow website safe?
Tinywow AI is a reputed website that offers stable performance. When it comes to images that users upload, they are deleted in an hour. Therefore, users do not have to worry about any of their data falling into the wrong hands.
Also read about the Novel AI Review: Creative Writing Assistance For You