Summary: This article explains the importance of personal branding photography in representing individuals and building their brands. The article provides ten suggestions for beginners to create natural personal branding photography.
Many things drew me to personal branding photography—professional photographs representing individuals on their company websites and social media presence. Also, it allows you to keep adding creative image ideas beyond the traditional headshot. The secret to personal branding photography success is showing your clients' personalities and distinctiveness in a way that helps them expand their businesses and revenue.
Articles with a photo every 75-100 words get double the social media shares. Personal Branding Photography may sound complicated, but there are steps you can take to establish credibility in your field.
 Here are some methods for creating natural Personal Branding Photography that can boost your career.         
What Is Personal Branding Photography?
Professional images represent people like entrepreneurs and small business owners who need help building their brands and earning money. Your branding photos should match your potential clients' visual identity in tone, colors, props, and style.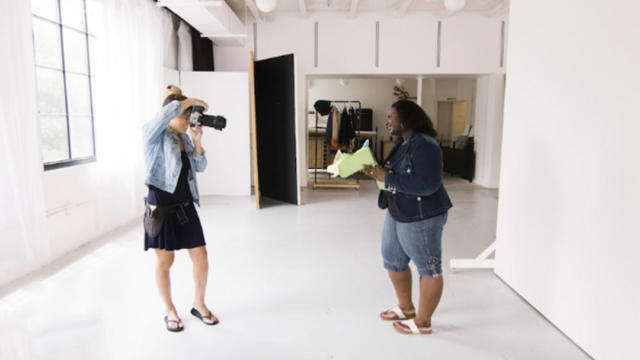 A photograph of your client's team, style, procedures, goods, and services may be included. Personal branding photography goes beyond a client's website headshot. It's critical to create high-quality images for your client's marketing materials.
Top 10 Guidance Ideas for Personal Branding Photography for Beginners
Personal Branding Photography is about owning your image. Self-branding may help you establish yourself as an authority or influencer in your area. You may select a global personal brand by showing distinctive character features and determining an active online presence.
This post will provide you with ten personal branding photography suggestions to help you brand yourself and your photos.
1. People Branding Photography Success
Because so many individuals dread having their photos taken, I emphasize in my marketing that I specialize in shooting those who dread having their pictures taken. That simple change in my marketing language helped me fill my calendar.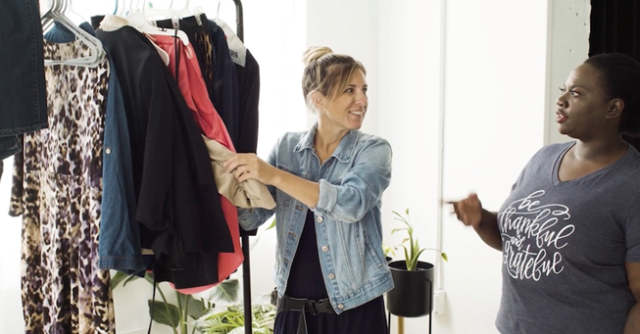 Showing potential clients what they would get during a session also helped a lot (via behind-the-scenes breaks on my website and social media and through mouth assurance). That's when they started recognizing my service as valuable. For example, I lead them by utilizing essential (and highly efficient) positions and incorporating hair and makeup styling in my sessions. (More later.)
2. Overcoming Client Objections to Selling More
Initially, clients would ask, "How much for only one or two photos?" Eventually, I recognized that consumers need to hear how more images—say, 12—can help them obtain more customers and set up their marketing visuals for a whole year! Once I started using this language in my marketing, I stopped getting one or two objections. My clients perceive the value of what they get, which leads to more sales.
3. Better Poses = Better Sessions
I have a few go-to positions that work for all body shapes. My world transformed, and my sessions got shorter when I got those early! The "sitting lean" (with hands down). You may utilize the same position repeatedly with tiny adjustments to suit your client's wants.
Choosing clothing that makes the customer want to receive the images is also essential.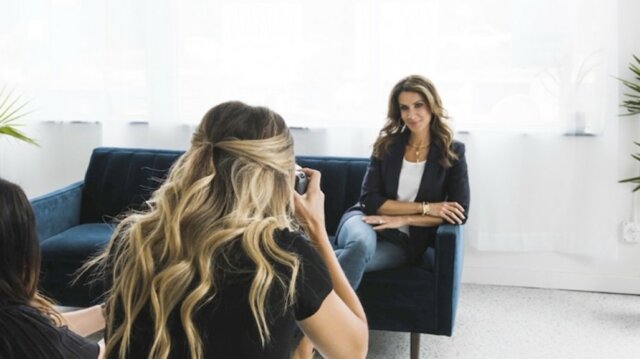 In addition to matching their skin tone, hair, and eye color, I also match their branding colors to their outfits. I advise my clients that formfitting apparel is more flattering than loose or baggy attire. It's also vital to consider the photographs' meaning. Allow them to bring as many possibilities as they desire and assist them in choosing their final clothes.
4. Fun with headshots and lifestyle
Meg invests a lot of time with each client upfront, but the shoot day is the primary time commitment. Then I shoot four to eight distinct looks for my client at three or four places. "I offer roughly 150 final photographs, giving customers a year's worth of unique content in marketing and branding." Sherry Meg aspires to create a wide selection of headshots and lifestyle images.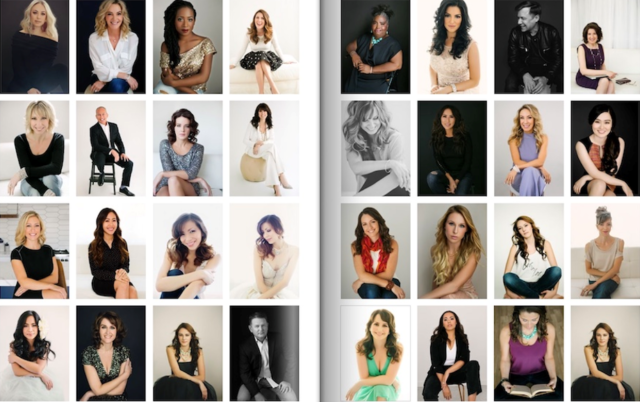 5. Count on it
Every pricing structure should start with analyzing your business costs and what you need to earn to survive. In the case of a high-income earner, what you would need to make without that spouse. In this post, Courtney Zerizef of Homeroom breaks basic pricing formulae. Being aware of your numbers is the first step!
6. "No prints?!? Then how do you add value?"
Meg knew she didn't want to share lovely photographs with those who couldn't utilize them. So she started providing extras.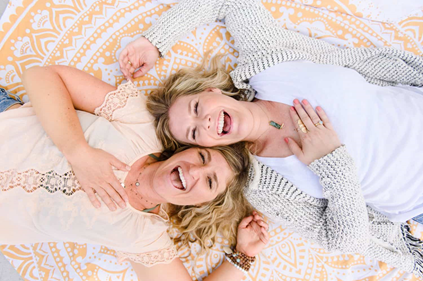 IG Makeovers A social media plan includes updated photographs, researched hashtags, targeted descriptions, personality, and style.
Seasonal Offers For larger companies, she provides a three-session package every year. A growing library of headshots and lifestyle photographs ensures never-ending material!
ShootProof Extensions Some individuals meticulously download and store their images. Most will download a few photographs, forget where they are kept, and return for more. For an annual charge, keep your client's gallery current on ShootProof so they may access it from anywhere.
7. Do your homework and learn from the pros.
As you start planning out the occupations you want, Garish suggests accumulating information on specialists in those fields.
"Find out who the conclusion leaders are in whatever sector you're interested in, and don't just follow them," he advises. Investigate whether they have blogs or other outlets for sharing ideas. Look for successful people and study their methods. Imitate them, then outdo them."
Personal branding aims to stand out, but you can't get there without assessing who's already there.
8. Networking is fun!
It is vital to network frequently (and efficiently) to develop your professional network. Attend formal and informal networking events to meet colleagues and industry leaders.
The more applications you produce, and the more value you can provide in your encounters, the more likely your brand will be recognized. Attending these events regularly may help you establish your brand and advance your career.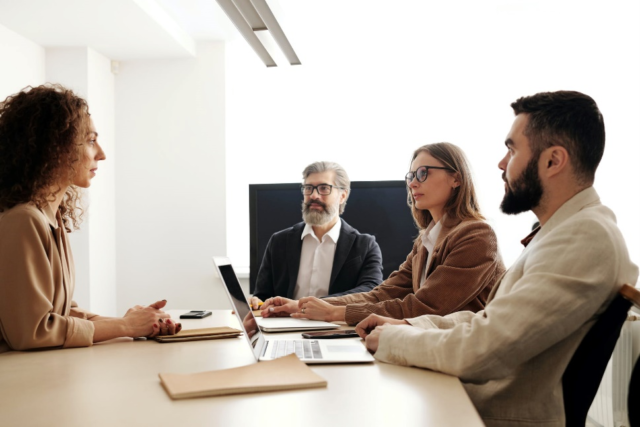 Don't be afraid to invite fellow participants to meet up for an informative interview or a coffee talk. If you can't meet during the event, reach out via email or LinkedIn to initiate contact.
9. Improve your internet profile.
Even if you aren't seeking a job, make sure your online presence appeals to hiring managers, coworkers, etc. You may personalize your online presence on today's social networking networks. While your story should be similar across all platforms, understanding where your target audience is likely to be can assist you in telling your best story there.                
You should also modify your privacy settings if you want one of your sites or accounts to be just for friends and family.
10. Web site/portfolio personal
If you work in marketing or design, you should have a personal website or portfolio that describes you and your work. You may use Squarespace, Wix, or WordPress to build your site. Small businesses and companies may use design tools like Canva and Venngage's logo templates to create brand-specific content.                   
How to Get High-quality Photos with Image Upscaler
This AI business has an incredible AI more upscale for anime fans: VanceAI Anime Upscaler. There are several ways to magnify little anime photographs online: 2, 4, 8, and 16 times. This AI can create 4k anime wallpapers from regular anime photographs.
This is an excellent tool to improve your image quilities for your personal branding photography, and if you need more solutions for image editting, VanceAI also provides background remover and etc.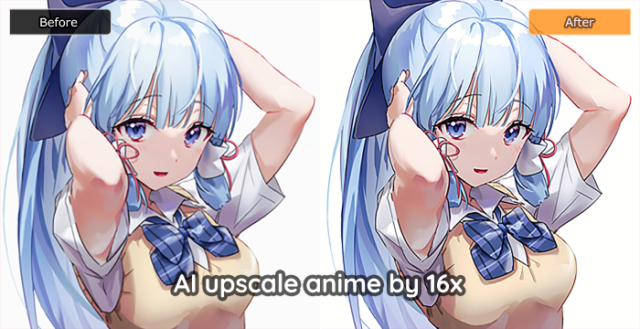 Suppose you want to upscale and save a low-quality image, whether a product shot, a hazy landscape photo, or an old photo for Instagram. In that case, VanceAI Image Enlarger is a perfect solution. The AI can automatically reduce unwanted noise and blur.
How to Use VanceAI Image Enlarger? -- Step by Step Guide
In addition to online processing, VanceAI Image Enlarger supports cloud storage.
It's safe and straightforward to use.
Drag and drop or upload a local picture
Start the enlarging process and download the target image.
YouTube tutorial Guide
While some photographers opt to blur areas of their photographs for creative expression, clean images are required in most circumstances. When you take photos, unintentional blur gets in your way. There are several programs convenient to assist you in restoring fuzzy photographs.
However, most of them neglect subtleties while managing images. Unlike any of them, VanceAI's Image Sharpener helps you restore clarity to photographs, correct motion blur, and improve their features.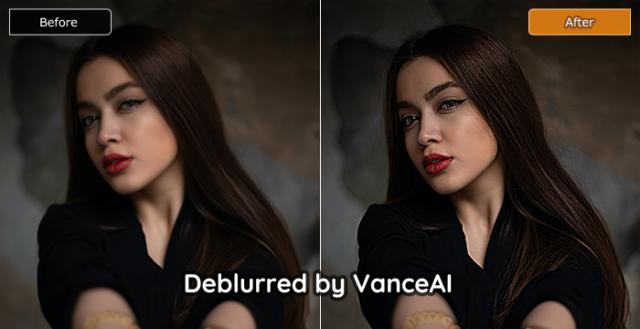 More tutoiral guidance on how to use VanceAI image sharpener: How to Unblur an Image | 5 Best Ways for Beginners
The Big Reveal: Include Dazzling Extras
A live digital photo reveal is then created using Animator for each customer. I do it with Lightroom and Zoom. I discovered that online performing "in-person" photo viewings helped me sell more!
Ready to go?
If you want to expand your branding photography company or level up your present business, my recommendations and ideas will help you grow and succeed. 4 and 6 are two of my favorite pictures and the tool Image Enlarger. What are your favorite snippets? Please part them in the comments section below.
FAQs
1. How to make your photos look vintage?
Make the photo monochrome. Create a Black & White Image Adjustment layer on the picture first. Brightness and contrast a picture filter. Add some noise, make a vignette, then finish it off.
2. How do I create a personal brand?
So make sure your branding photographs tell your brand narrative. Be yourself. Professional branding graphics show your individuality. You may use them on your website, on social media, and in marketing.