There is a lot that you can do with product photography and background editing. With different types of professional photo background visuals, you can present your products in impressive ways. In order to achieve this, you can consider CreatorKit.
The CreatorKit AI design generator can provide you with many editing options for your product, object, and e-commerce photography. In simple terms, the platform is an AI product photographer that offers features such as an image editor, background remover, video editor, etc. All of these help in creating content for marketing.
Overview of CreatorKit AI Product Photo Generator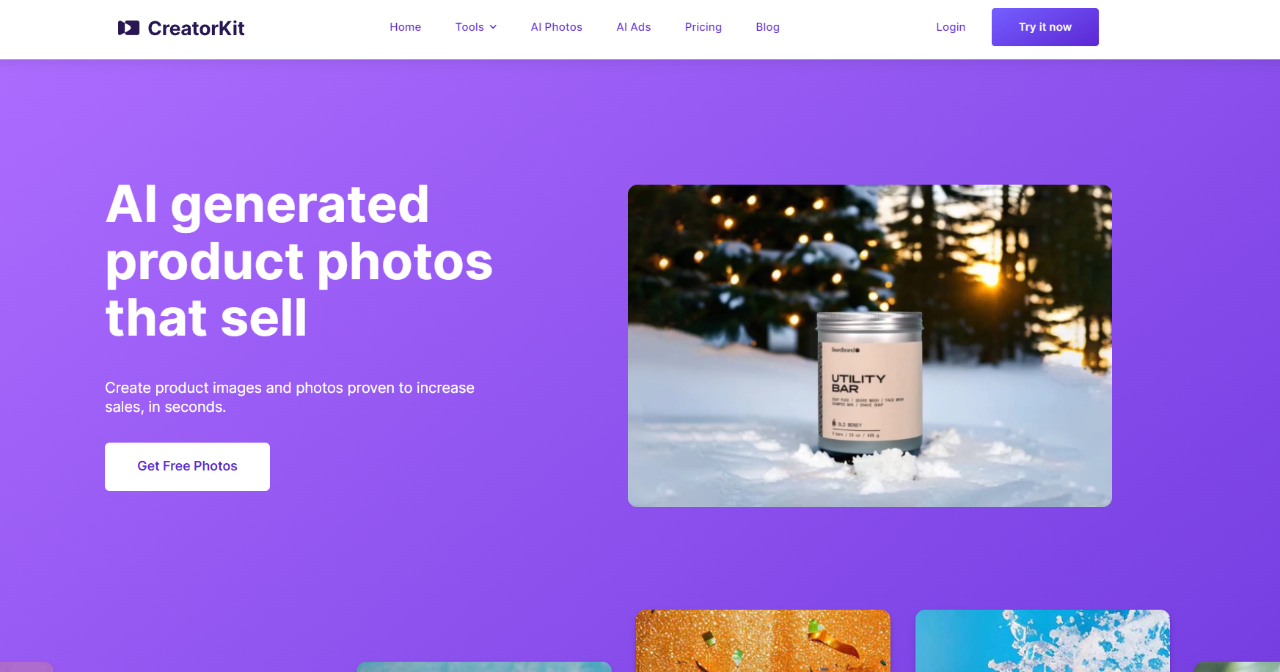 All screenshot credit: CreatorKit AI

Platforms: Online/Shopify App

CreatorKit AI design generator is a platform that helps users create high-quality photos for marketing. The platform offers multiple tools, including the AI product photographer, that are geared towards that. From CreatorKit AI product generator to video editor, the platform can basically be your content creator kit alone. You can even watermark your videos in order to have your trademark. It is also integrated with Shopify, making it a stronger application for e-commerce related businesses.

The brand strives to provide the best possible solutions to product photography for e-commerce and other related industries. CreatorKit AI background generator is popularly used and liked by professionals in these industries. While no app is perfect, including CreatorKit, it has managed to impress most users. Get a full list of the Best 10 AI product photo generators.

Basic Features of CreatorKit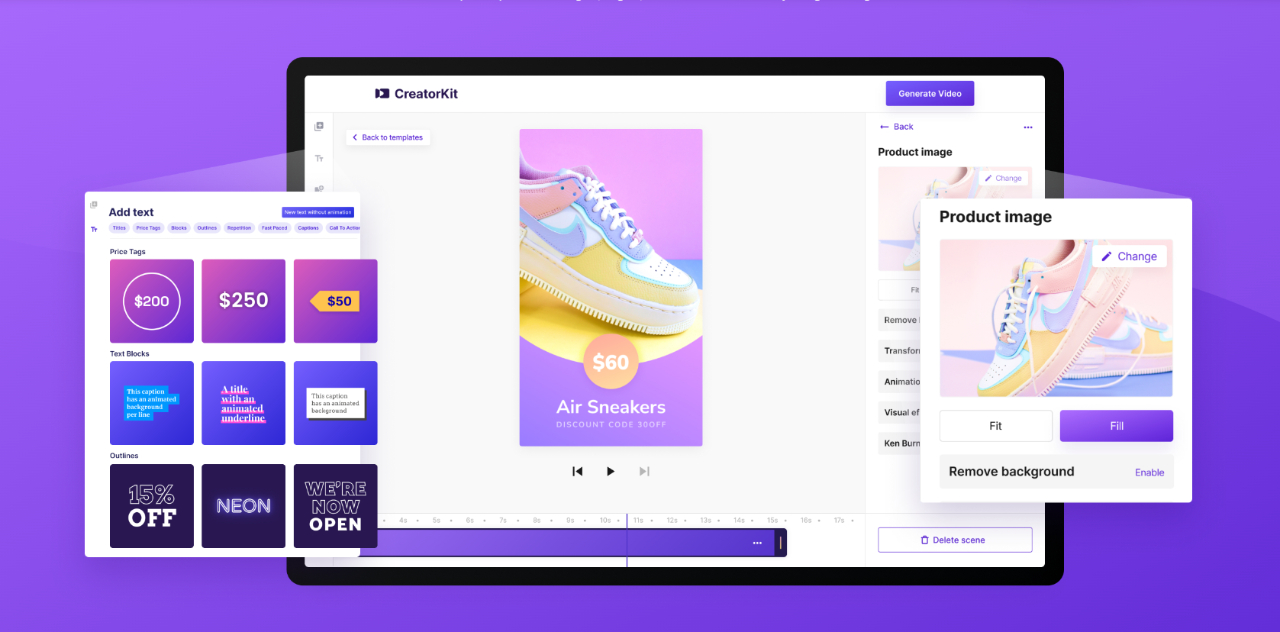 Background Editing: The CreatorKit AI background generator offers users templates to add to their product photos, along with other tools. It also has one of the best AI background remover algorithms for cutting out old backgrounds.
Video Editor: Besides the AI product photographer features, CreatorKit also has a video editor that can be used to create a professional photo background.
Templates: CreatorKit provides a diverse array of templates for refreshing product photo backgrounds. These versatile options allow users to customize their visuals to suit various brand aesthetics and styles.
Outstanding Features
Featured CreatorKit AI Background Generator Tools
CreatorKit AI background generator boasts two remarkable features that cater to diverse user preferences and image styling needs. Firstly, it offers a selection of ready-made styles, allowing users to effortlessly transform their product photos into various visual themes. Users can simply choose a theme that suits best with their image and have the background AI handle the rest.
Secondly, the prompt feature empowers users to describe the precise background they envision for their product photo. This level of customization ensures that the generated image perfectly aligns with their brand identity and product positioning. Users can provide descriptions of a scenery, location, situation, and more. If not, the background AI can create prompts on its own as well. This feature can be used as an AI poster generator.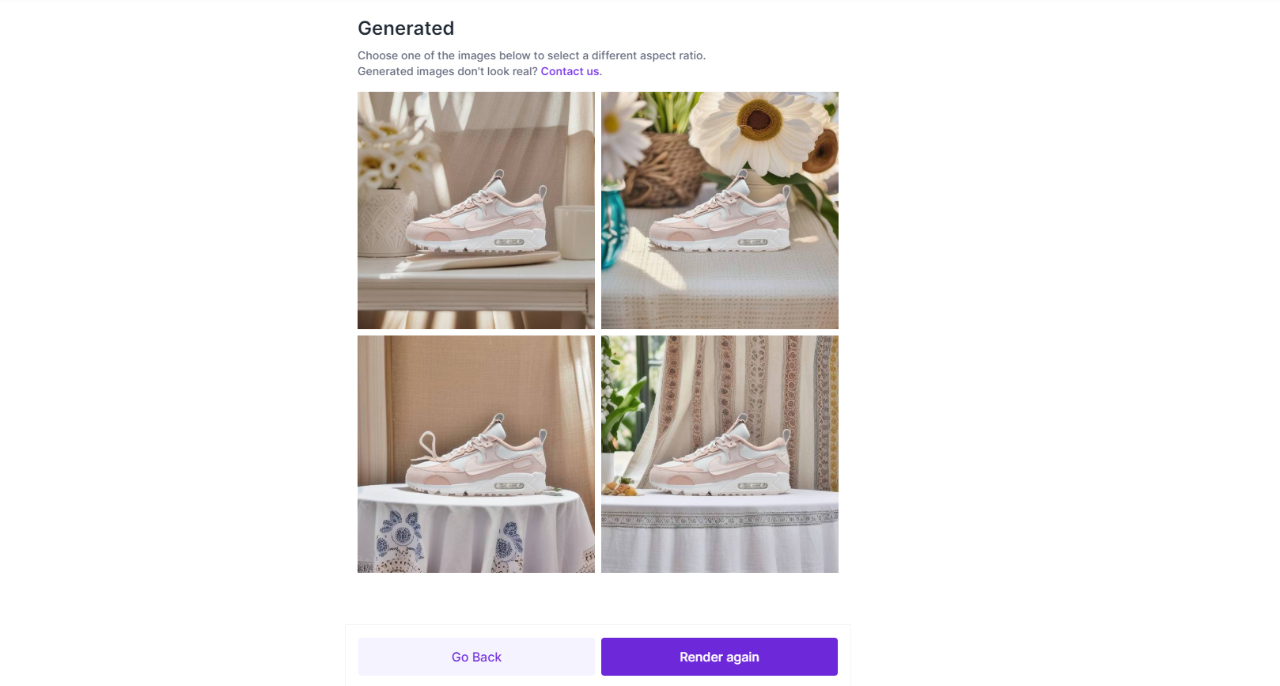 The benefits of these features are numerous. With CreatorKit AI design generator, you can avoid using software applications that require time to learn. Moreover, the direct nature of these features can encourage professionals to experiment more with their photos. In essence, CreatorKit's AI background generator offers flexibility, efficiency, and creativity, enhancing product images to captivate potential customers and boost sales.
Featured Automatic Ad Creation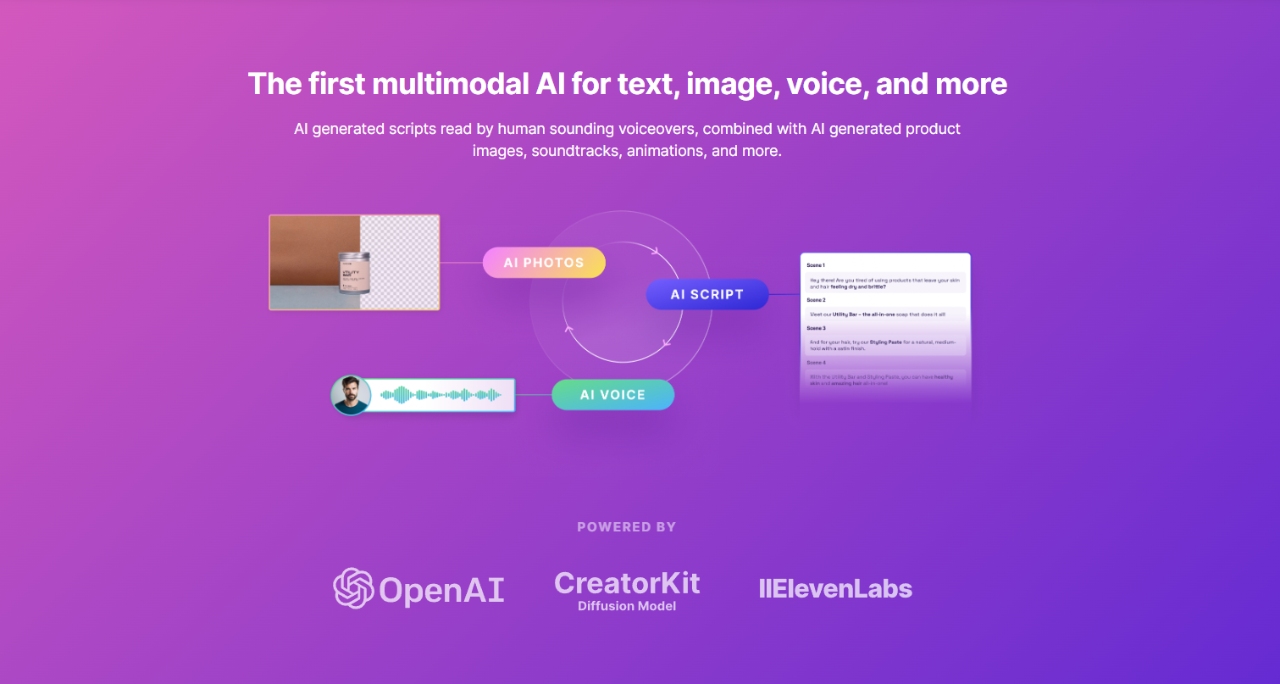 CreatorKit's AI Ads feature enhances video ad creation by simplifying the process of just entering a store's URL and email. By entering your website link, the AI will study your content and pick out the best bits in order to create an appealing ad.
Utilizing multimodal AI, it combines AI-generated scripts narrated by human-sounding voiceovers with AI-generated product images, soundtracks, animations, and more. This powerful tool enables the effortless creation of dynamic video ads that engage customers effectively. The CreatorKit AI photography features assist you in creating fantastic visuals for your website, social media, and more. Combined with AI ads, you can enhance your content further.
Why Editor Picks?
The CreatorKit AI photography platform is a powerful one. Professionals with a lot of image editing and enhancement work can count on CreatorKit easily. Besides the advanced AI-based features, the platform also offers an image and video editor. The combination of essential and advanced tools ensures that users can get the solutions they are looking for.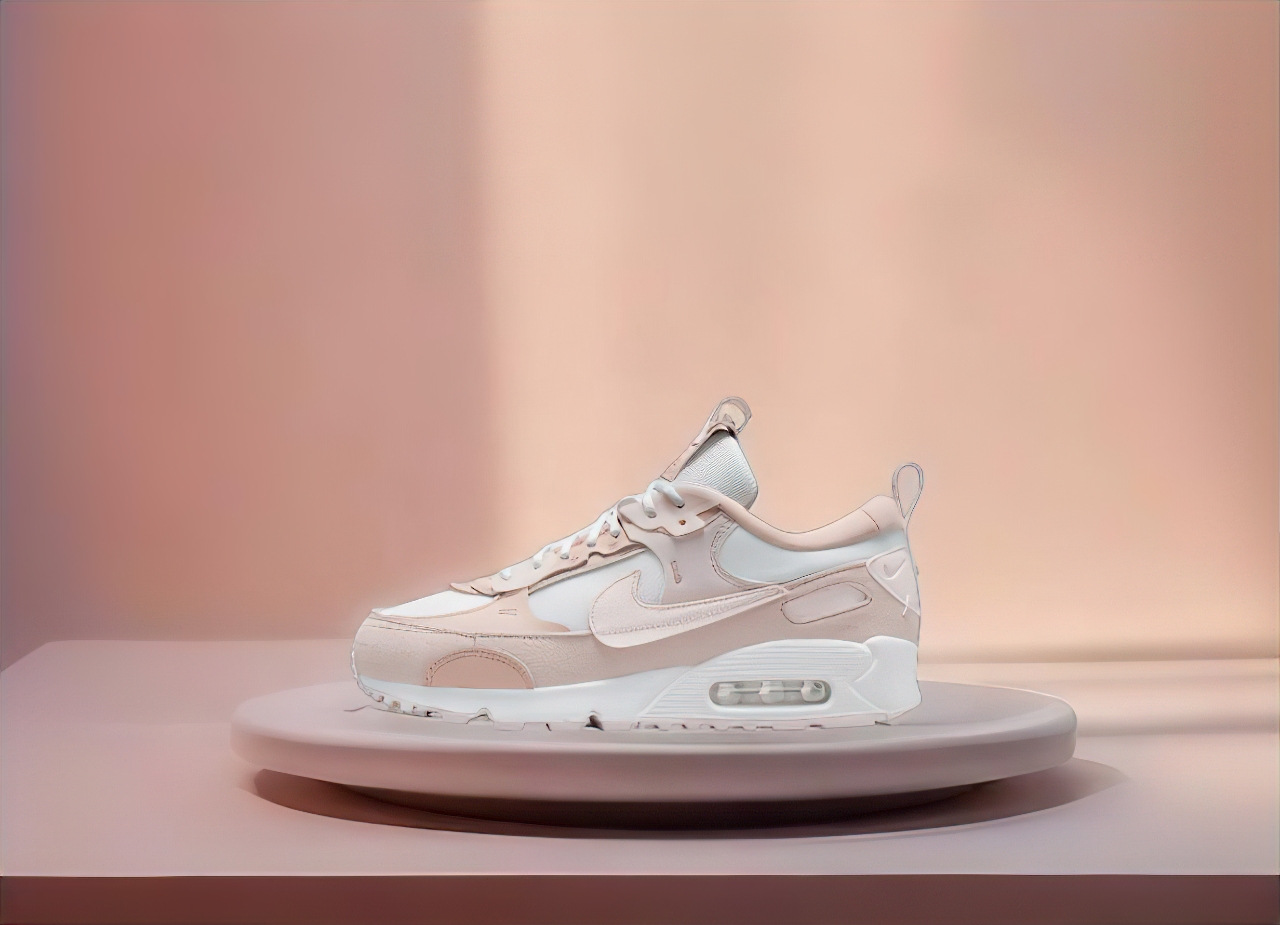 Moreover, the CreatorKit AI background generator features are quite effective in providing new visuals and also for removing the old backgrounds accurately. Similar to transparent background maker, this platform offers comprehensive background AI solutions. Not to mention that the free version of CreatorKit is expansive, allowing users to test its features openly and well.
For example, CreatorKit can make product photography simpler for photographers. With CreatorKit AI photography tools, photographers can instantly add diverse, professionally designed backgrounds to their product images, enhancing their visual appeal. This streamlines the editing process, saves time, and delivers high-quality, market-ready photos, making CreatorKit a valuable tool for photographers in the e-commerce industry.
Our Suggestions
As a result of the above analysis, TopTen.AI believes that CreatorKit AI photography is pretty versatile and dynamic. It can be considered by many profiles, including marketing professionals, content creators, photographers, graphic designers, and more. If you're seeking to create captivating product images with stunning backgrounds, this AI-powered platform is worth exploring.
With CreatorKit, you can achieve a multitude of benefits. It simplifies the often time-consuming and expensive process of product photography. Its AI prompt features are fun to use and encourage creativity. This not only saves you money but also ensures consistent, high-quality visuals that can significantly boost your digital engagement.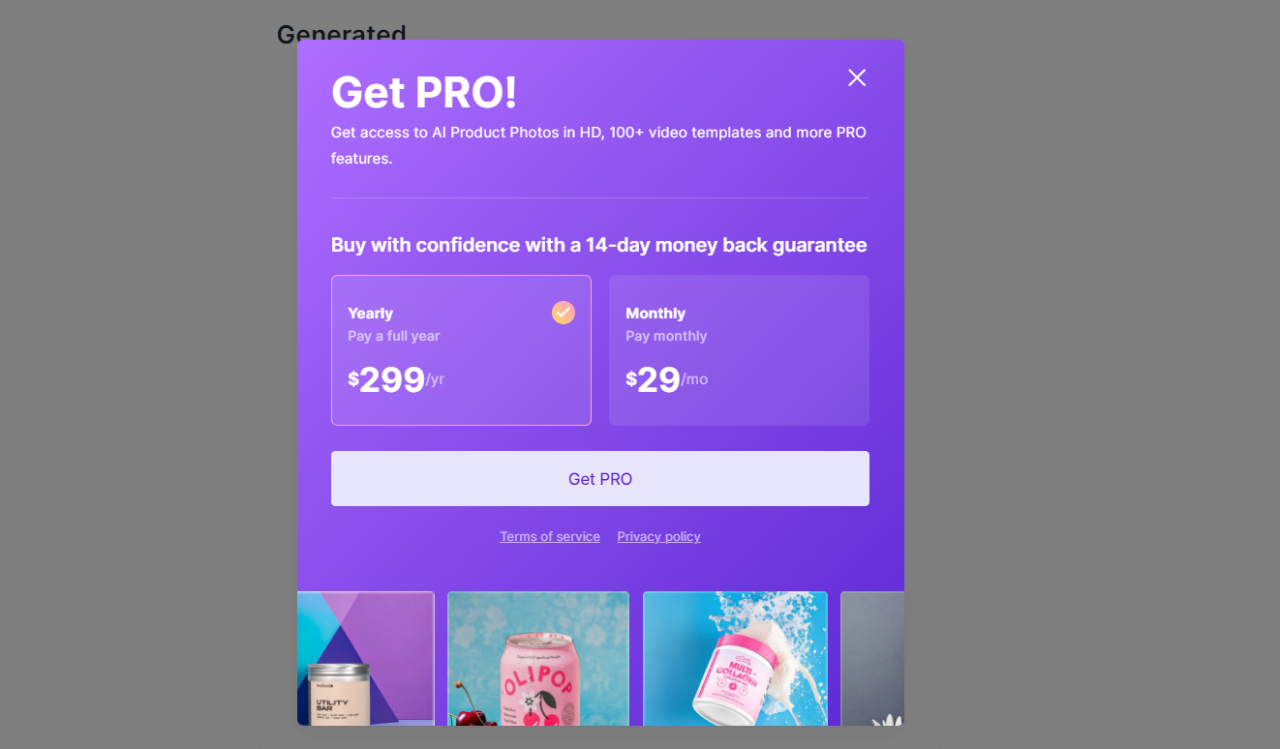 Whether you're an entrepreneur managing your e-commerce store, a beginner looking to get into editing, or a photographer aiming to streamline your product photography workflow, CreatorKit empowers you to quickly generate professional-grade images. Its AI-generated backgrounds and user-friendly interface make it a valuable tool for enhancing your brand's visual identity and captivating potential customers.
In summary, if you're looking for an efficient, budget-friendly solution to elevate your product photography, CreatorKit is a worthwhile investment that can help you achieve eye-catching, sales-boosting product images with ease.
Short-term users and beginners should get a monthly plan first, whereas professionals can get a yearly subscription without worries.
Conclusion
CreatorKit is a remarkable platform that not only delivers essential image editing features but also incorporates innovative tools like AI prompts and AI ad creation, making it a comprehensive solution for marketers and e-commerce enthusiasts. The user interface is well-designed, offering a seamless experience, and the website performs impressively. However, there is room for growth in terms of scope and accessibility. Expanding to mobile devices would enhance its reach and convenience for users on the go. In summary, CreatorKit stands as an excellent choice for crafting compelling marketing and e-commerce content, with the potential for even greater accessibility and functionality in the future.
FAQs
1. Are there copyright issues with using AI product images?
There are no straightforward answers when it comes to copyright issues since it depends on the applications and platforms involved. But from what we've seen, as long as the images of the product are real, background replacement is usually not a problem. While you can use AI-generated product photos online, you need to make sure that the e-commerce platform allows it and that you're not misrepresenting your product, since that would misinform the buyers online.
2. What other products does creatorKit offer?
CreatorKit offers a comprehensive package for enhancing product photos and creating marketing content. Besides AI product photographer tools, it also offers an AI ads feature, an image editor, and a video editor. Professionals can use all of these in conjunction to create impressive content for their website and more.