Summary: Live3D AI VTuber model maker: A cutting-edge tool revolutionizing virtual avatars with real-time 3D rendering and advanced AI customization. Use live3D and other VTuber makers to explore more possibilities!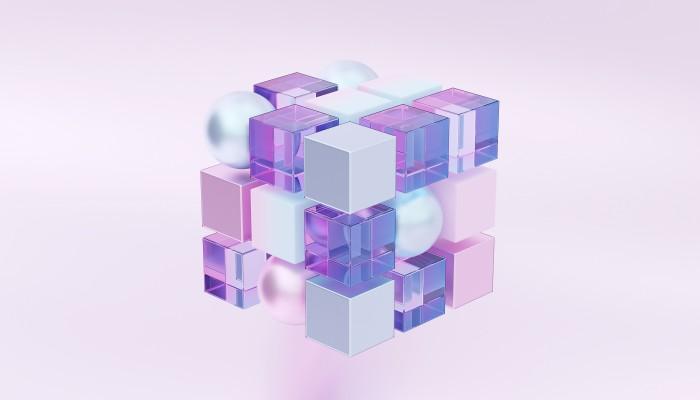 In the ever-evolving digital world, the concept of VTubers has gained immense popularity, transcending entertainment and making its mark in various fields. From gaming and marketing to education and social media, VTubers have become an engaging and relatable medium of communication. As the demand for VTubers increases, so does the need for sophisticated tools to create lifelike avatars effortlessly. This is where Live3D AI VTuber model maker steps in, revolutionizing the way we design and personalize our virtual identities. 
In this article, we will delve into the world of Live3D VTuber model maker, exploring its features, capabilities, and how it utilizes artificial intelligence to create customizable avatars that bring virtual characters to life. And we also provide you with another very popular VTuber Generator on the market, hope to bring you valuable reference through the comparison of the two products.
Read more about Best 10 VTuber Makers for Lifelike Face and Content
What is Live3D VTuber Model Maker?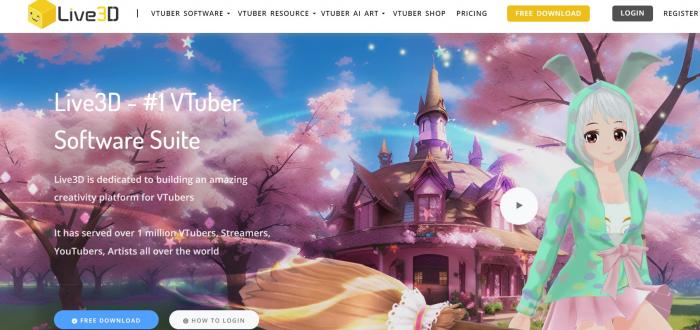 Live3D VTuber model maker is an innovative and cutting-edge tool that combines the power of artificial intelligence and real-time 3D rendering to create customizable virtual avatars, commonly known as VTubers. At the core of Live3D VTuber model maker lies advanced artificial intelligence algorithms that drive the avatar creation process. The AI technology analyzes various facial features and expressions, learning from vast datasets of human movements and interactions, enabling the software to generate realistic and expressive avatars that can mimic human gestures, emotions, and speech patterns. Moreover, Live3D utilizes real-time 3D rendering, allowing the avatars to come to life instantly. As users customize their VTuber avatars, they can see the changes in real-time, providing an immersive and interactive experience. This real-time rendering also enables dynamic adjustments during live streams, ensuring that the avatar responds to the user's actions and emotions in the moment. 
What sets Live3D apart is the extensive range of customization options it offers. Users can fine-tune every aspect of their avatars, from facial features like eye shape, eyebrow position, and mouth movements, to hairstyles, clothing, and accessories. The software also allows users to import and create custom assets, ensuring that each VTuber has a unique and distinct identity. To further enhance the realism and interactivity of VTubers, Live3D incorporates motion capture and tracking technology, enabling the avatar to mimic the user's movements and expressions in real-time, bridging the gap between the digital character and the user in a seamless and engaging manner. With Live3D VTuber model maker, content creators, gamers, marketers, and educators can unleash their creativity, making way for new possibilities in the world of virtual entertainment and communication.
The Features of the Best VTuber Model Maker - Live3D
1. AI VTuber Avatar Maker 
The AI VTuber Avatar Maker in Live3D is the heart of the software, where users can craft their virtual personas with remarkable ease. Leveraging advanced artificial intelligence algorithms, the avatar creation process begins with a simple selection of the base Live3D models. From there, users can customize every detail, including eye shape, skin tone, hair color, and accessories, resulting in an avatar that truly reflects their personality. The level of detail and personalization is unmatched, making each VTuber unique.
2. AI VTuber Background Maker 
With Live3D's AI VTuber Background Maker, users have the freedom to design and customize virtual backgrounds to match their content or mood. From futuristic sci-fi settings to serene natural landscapes, the software offers a vast array of options. The ability to change backgrounds in real-time during live streaming enhances the audience's engagement and adds a professional touch to the content.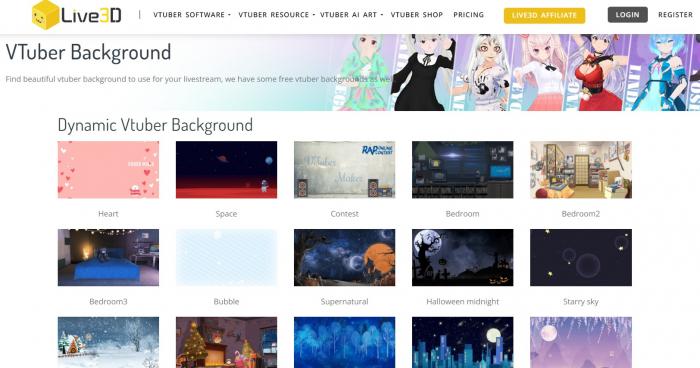 3. AI VTuber Assets Maker
Live3D understands the importance of originality, and its AI VTuber Assets Maker allows users to import and create custom assets for their avatars. Whether it's unique clothing items, accessories, or even special effects, this feature enhances the VTuber's appearance and interactions, making them stand out in the crowd.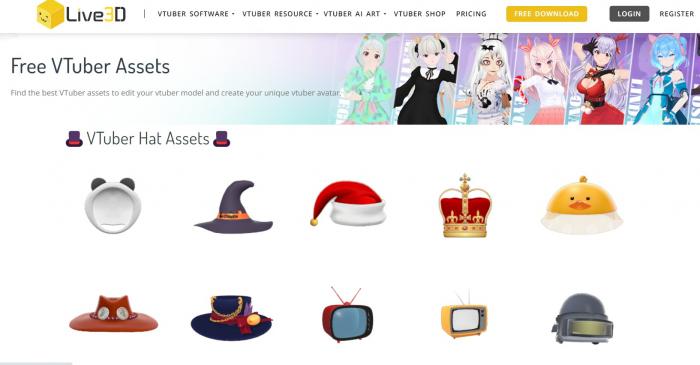 How to Use Live3D VTuber Software?
Getting started with Live3D VTuber software is a breeze. Here's a step-by-step guide to creating your basic VTuber avatar:
Step 1: Choose the Base Model - Begin by selecting the base Live3D models that best represents your envisioned avatar.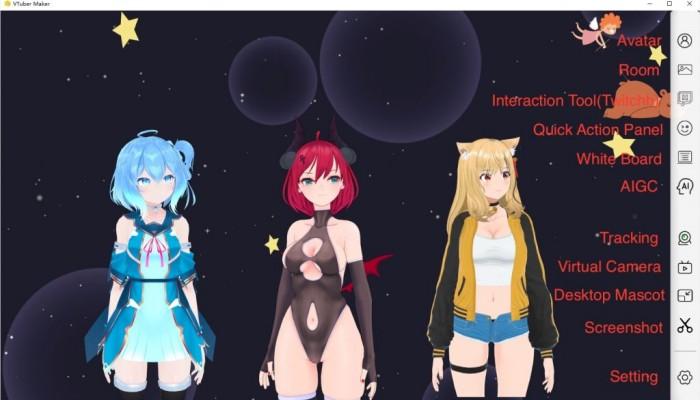 Step 2: Customize Facial Features - Fine-tune facial features, such as eyes, nose, mouth, and eyebrows, to achieve a personalized look.
Step 3: Hairstyle and Clothing - Select from a vast range of hairstyles and clothing options, ensuring your avatar's style aligns with your desired image.
Step 4: Add Personal Touch - Utilize the AI VTuber Assets Maker to import custom assets or create unique accessories for your avatar.
Step 5: Preview and Export - Take a preview of your avatar in action, and once satisfied, export it for use in live streams or video content.
To optimize your avatar creation experience, remember to experiment with various features and combinations to discover your perfect virtual persona.
Learn more details: Making a Vtuber for FREE
Live3D vs. VanceAI VTuber Generator 
When comparing Live3D VTuber model maker with other popular VTuber generators like VanceAI, it's essential to consider several factors. We hope that the real comparison after our use can bring you valuable reference.
| | | |
| --- | --- | --- |
| Products | Live3D | VanceAI |
| Price | Free & Paid 3.9$/mo | Free & Paid 4.95$/100 Credits |
| Performance | ⭐⭐⭐⭐ | ⭐⭐⭐⭐ |
| Features | VTuber Avatar; VTuber Background; VTuber Assets | 3D VTuber; 2D VTuber; VTuber Background; PNG VTuber |
| User-friendliness | ⭐⭐⭐⭐ | ⭐⭐⭐⭐⭐ |
Ultimately, the choice between Live3D VTuber maker and VanceAI depends on individual preferences and specific use cases. While Live3D boasts real-time 3D rendering and extensive customization options, VanceAI may offer unique features tailored to different requirements.
Conclusion 
Live3D AI VTuber model maker has revolutionized the way we create, customize, and interact with VTuber avatars. With its powerful artificial intelligence capabilities, the best VTuber maker- Live3D empowers users to design virtual characters that align perfectly with their creativity and aspirations. The extensive customization options, coupled with real-time 3D rendering and background flexibility, make Live3D stand out among its competitors.
As the popularity of VTubers continues to grow, Live3D VTuber software provides a dynamic and versatile tool for content creators, gamers, educators, and marketers alike. Whether you're a seasoned VTuber or just stepping into this exciting virtual world, Live3D VTuber model maker can bring your wildest imaginations to life. Of course, there are many excellent VTuber makers like VanceAI VTuber Generator. You can explore this field to your heart's content and discover more possibilities.
More 3D Image Makers You should Know
FAQs
Is Live3D Free?
There are Free plan and paid plan. Live3D VTuber maker offers four pricing plans: Free: $0 entry-level plan for testing out the software. Lite Suite: $3.90/month for face and upper body tracking. Plus Suite: $16.90/month for hand tracking. Pro Suite: 99.90$/month for professional solutions.
What is the Difference Between VTuber3D and VTuber2D?
VTuber3D are represented in three-dimensional space using 3D modeling, offering a lifelike appearance and increased realism. They can move and interact in fully three-dimensional environments, allowing for a broader range of facial expressions and gestures. In contrast, VTuber2D are two-dimensional and lack the depth and visual complexity of 3D models.