Auto draw or Google Auto Draw may be a new concept to many though the technology behind it has been around for a while now. Following from Google's QuickDraw experiment, Auto draw is an online application that you can use to draw objects even if you are not particularly good at drawing. Auto draw can be used for many purposes, one of the most popular ones being to download simple illustrations without wasting time searching for them.
What is Auto Draw?
Auto Draw, or autodraw.com is a website that allows you to doodle anything while the AI technology behind it predicts what you might be drawing and consequently showcasing a bunch of suggestions. It is a really simple tool with a basic editor page that works really fast. As a user, you just need to start drawing and choose any of the suggestions given. You can also download your page with just a simple click.
Learn about more painting generators by also reading: Top 10 AI Painting Generators Review 2023
How to use Auto Draw?
The Google drawing app is relatively easy to use.
1. You can start off by clicking on the link given above, which will directly take you to the editor page of the Google auto draw app.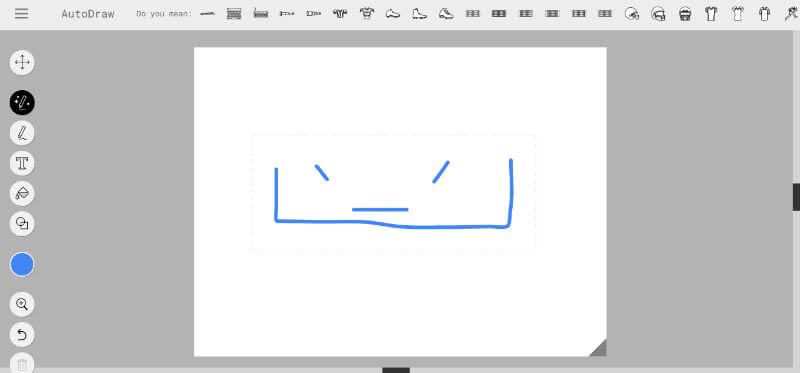 2. You can auto sketch free and in a matter of seconds you will find suggestions above. Select any one you want.
3. Click on the top-left corner and select the Download option to save your work on your device.
Now let's look at some drawings by the Auto Draw application.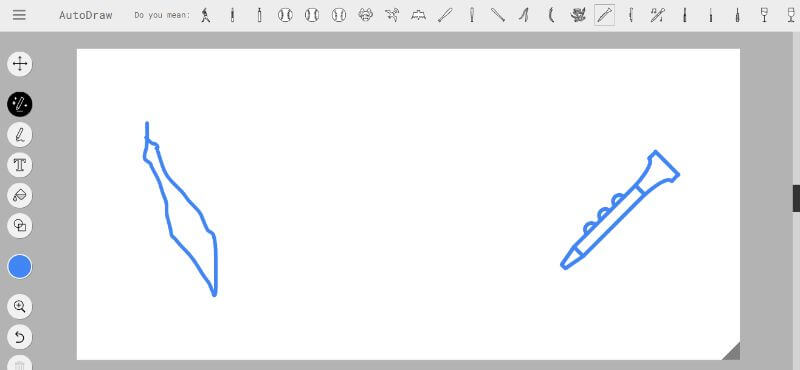 The figure on the left is free-hand drawing and on the right we have one of its suggestions drawed by Auto Draw. As you can see, there are a ton of suggestions on the top bar that you can choose easily.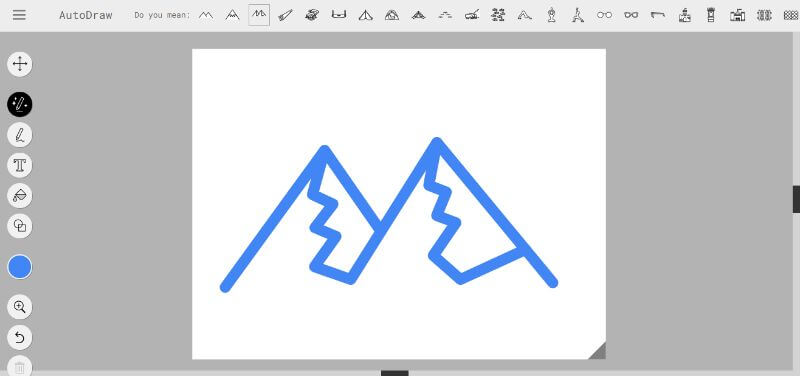 A simple drawing of the tip of two mountains gave this suggestion and the rest seen on the upper tab. The auto sketch is quick and Google auto draw recommends figures just as fast.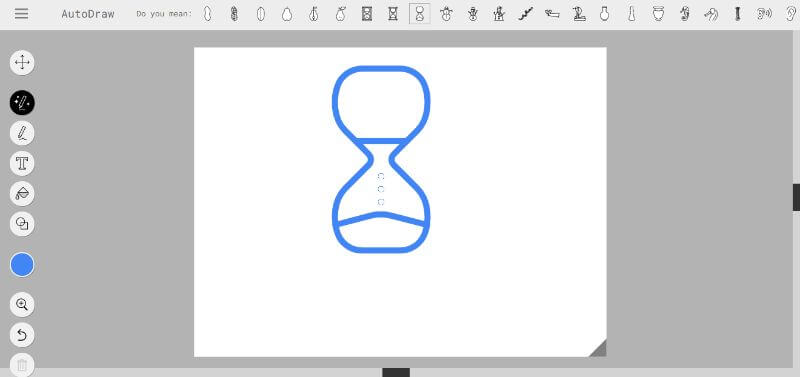 Drawing the number eight can result in these suggestions and considering the options, the Auto Draw app is certainly accurate enough.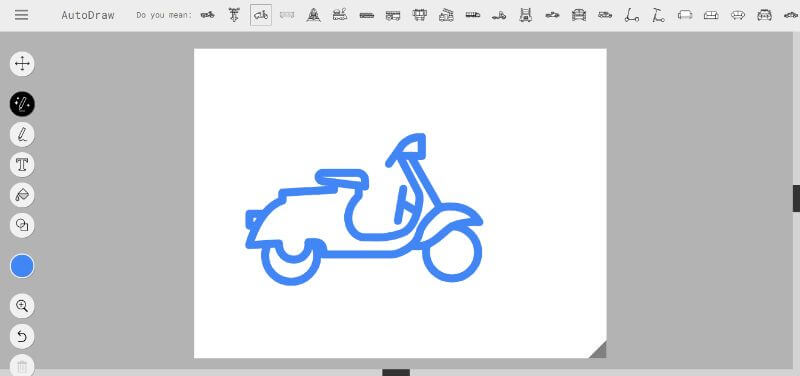 How does Auto Draw work?
The Google auto sketch experiment called QuickDraw is what sparked many applications similar to it. With the use of Deep Learning, the application attempts to recognize or rather predict what the user is trying to draw. The tool then gathers a bunch of suggestions in mere seconds and presents it to the user. The tool is also dynamic since it changes its suggestion as the user draws. While it may be not able to grasp complicated artworks or drawing patterns, it can be really helpful for getting out basic objects.
FAQs
1. Is AutoDraw made by Google?
The Auto Draw tool that we see here is one of the results from Google's AI Experiments project. The AI Experiments project explores the capabilities of AI technology by making them replicate certain aspects of art and life skills, such as drawing, music, writing, and more.
2. Is Auto Draw free?
Yes, Auto Draw is completely free to use and you can even download your work instantly from the website without spending a dime. You can also use the application without any kind of an account. So, join in anytime and draw as much as you want without worry.
Conclusion
The Auto Draw application can be really useful in a lot of ways. You can always doodle the object you want and go back with the perfect drawing of it that you can use anywhere. Not to mention that the application will only get better as they keep improving the AI technology.
Check out more AI tools for line drawing ideas: Top 10 Best Tools to Convert Photo to Sketch Online Free 2023.