BeFunky is a popular online image editing platform. This guide takes you through its features, price, and other important aspects, like performance.
BeFunky is an online photo editing and graphic design platform that offers a range of tools and features for editing photos, creating graphics, and designing various visual content. It provides users with options for photo editing, collage making, and creating designs for digital art creation, branding, social media, and more.
BeFunky makes use of AI technology and offers a range of features that can be useful to many types of users. Users who are into photography, graphic designing, e-commerce, etc. can all use Be Funky. You can refer to a wide range of impressive tools from this tools directory.
What is the BeFunky Image Editor?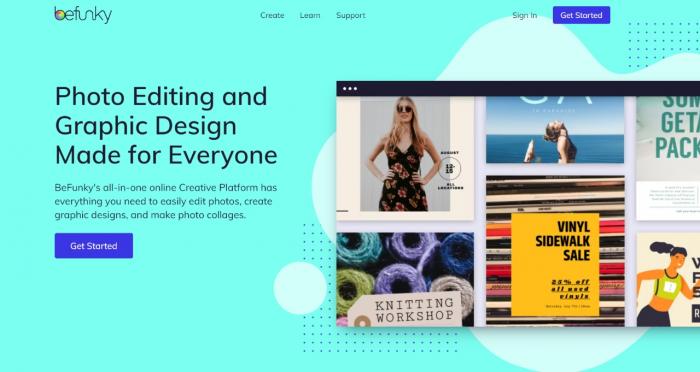 BeFunky Photo Editor is a user-friendly online photo editing platform that employs intuitive technology to cater to a diverse range of users and industries. Its accessible interface is designed for everyone, from photography enthusiasts and social media users to small businesses and educational institutions.
BeFunky utilizes cutting-edge image processing algorithms to offer powerful editing capabilities while remaining incredibly easy to use. There are many AI-based features that are mixed in with normal, everyday image editing features. From simple mirror image creation to converting normal photos to art, you can find everything.
BeFunky simplifies the editing process without compromising on the quality of results with its AI-based approach to editing and design. With both free and premium options, BeFunky ensures that users with varying needs and skill levels can effortlessly transform their images and designs.
Overview of BeFunky Image Editor
Price: The BeFunky photo editor has a free version which you can try out before buying a paid subscription. The paid options start from $5.99 per month for a yearly plan while the monthly plan costs $11.99 per month.
Platforms: Be Funky is available on desktop browsers and on mobile devices for Android, Windows, and iOS.
The BeFunky image editor offers plenty of tools and features to improve images. With that said, let's take a look at some of its key features.
BeFunky Photo Editor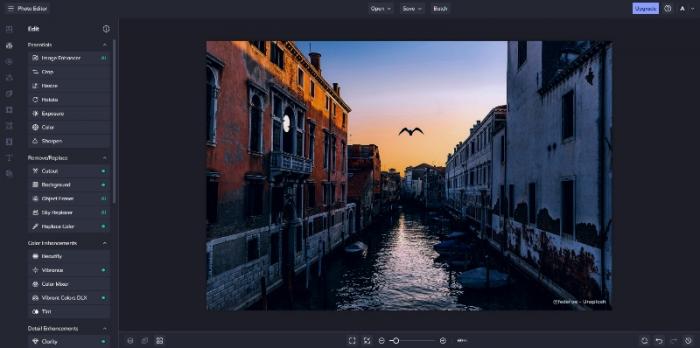 Within the image editor, you'll find a comprehensive set of basic editing tools, such as cropping, resizing, and adjustments for brightness, contrast, and saturation. These tools empower users to make quick and easy enhancements to their photos.
Moreover, BeFunky goes beyond the basics, providing advanced features like layers and blending modes, which enable the creation of more complex and artistic compositions. The inclusion of templates and presets for various styles and purposes further streamlines the creative process.
BeFunky Blur Image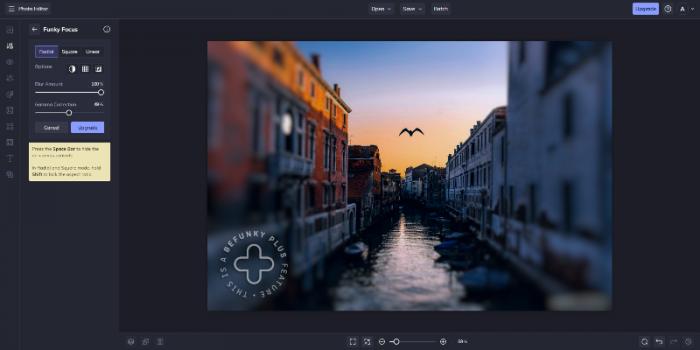 This feature allows users to add different types of blurs to their images, enhancing the visual appeal and impact of their photos. Besides the usual blur, users can experiment with lens blur, blur edges, pixelation, and more. Funky Focus is another related feature that enables users to focus on a certain part of an image, while blurring out the rest of the photo.
Background blur helps isolate subjects by blurring backgrounds, ideal for portrait photography and emphasizing specific objects. Apart from blurring, pixelation can add a different type of look to your photos. Click here to learn how to unblur an image.
BeFunky Collage Maker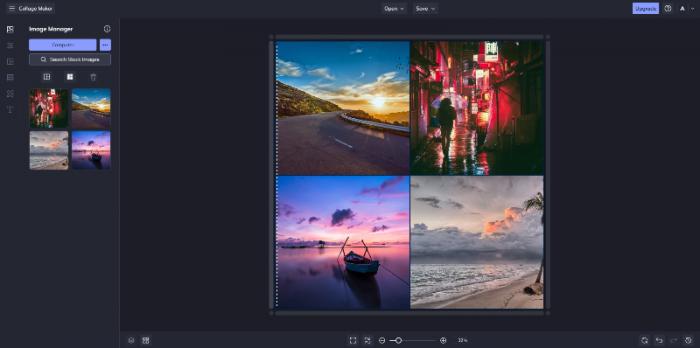 The collage maker provides customizable grids, offering various layouts and options for adjusting spacing and appearance. Users can also add text and stickers to their collages, enhancing visual appeal and conveying messages or themes. Backgrounds and templates are given, enabling users to give their collages distinct styles, regardless of the type of montage they're making.
BeFunky Background Remover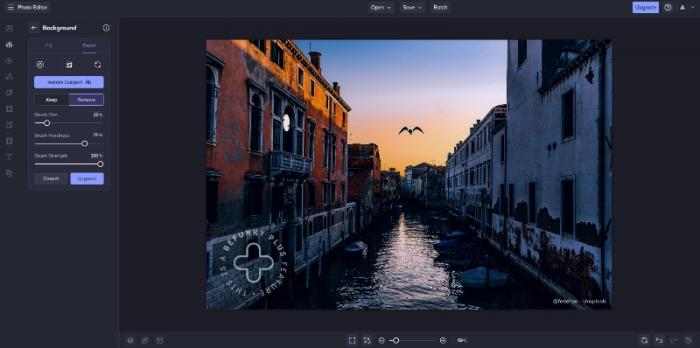 BeFunky's background remover tool is a powerful feature that simplifies the process of removing backgrounds from photos. This tool is particularly useful for creating product images for e-commerce, profile pictures with transparent backgrounds, or compositing multiple images seamlessly. With just a few clicks, you can isolate the subject in your photo and replace or remove the background, saving you time and effort compared to manual selection.
Portrait Enhancement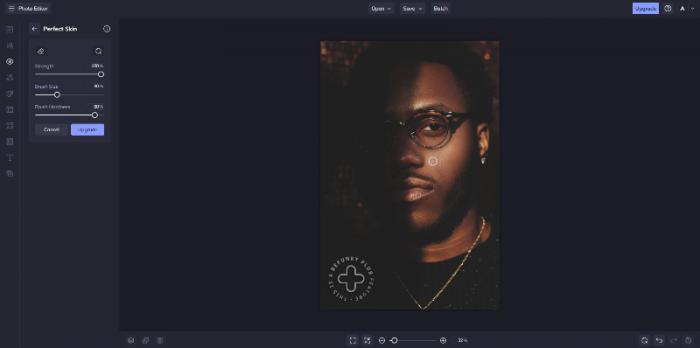 This tool allow you to make precise adjustments to facial features, skin tone, and blemishes. You can smooth skin, remove imperfections, whiten teeth, and even apply digital makeup to enhance the appearance of your subjects. The portrait retoucher is especially useful for improving the overall quality of portrait photographs, making subjects look their best.
High Quality Stock Images
BeFunky provides users with access to a vast library of stock images. This collection includes a wide variety of high-quality photos and graphics that you can incorporate into your projects. Whether you're designing marketing materials, social media posts, or personal creations, the availability of stock images ensures that you have a rich resource to draw from.
Turning Photos to Art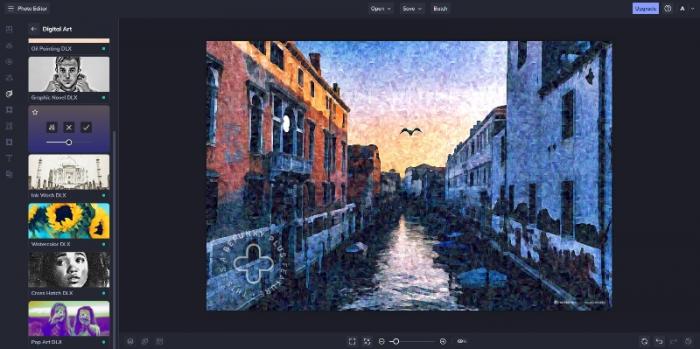 This feature includes a range of artistic filters and effects that can apply various artistic styles to your photos. You can convert your photos into oil paintings, sketches, watercolors, and more, giving your images a unique and creative flair. This feature is perfect for adding an artistic touch to your photos or creating visually striking artwork without the need for advanced painting or design skills.
Considering the overall performance, we can say that BeFunky has a lot of potential to be one of the best apps in the online image editing space and it delivers on that potential. Not to mention that it is affordable as well. A few of its features may need improvement, such as the object remover, but overall it's an impressive platform.
Pros
BeFunky has an impressive range of tools and features, from basic image rotating and mirror image tools to advanced artistic ones.
It has a responsive UI.
Provides results within a few seconds.
Cons
Many features are behind a paywall.
Befunky  VS. VanceAI Photo Editor
VanceAI Photo Editor is a tool from VanceAI that focuses on offering users advanced and basic image editing features in one place with a smooth UI. Besides the Photo Editor, VanceAI has many other tools, such as Toongineer Cartoonizer, Photo Retoucher, Image Compressor, etc. As a professional, you need a variety of apps for various scenarios.
Product

BeFunky Image Editor

VanceAI Photo Editor

Speed of Processing

⭐⭐⭐

⭐⭐⭐⭐

Features

⭐⭐⭐⭐

⭐⭐⭐

Price and Value for Money

Definitely affordable and worth the money.

⭐⭐⭐⭐

Really affordable and valuable.

⭐⭐⭐⭐

UI Design

Attractive and responsive.

⭐⭐⭐⭐

Modern design and intuitive too.

⭐⭐⭐⭐
Conclusion
BeFunky Photo Editor stands out as a highly valuable online application for image editing and enhancement. Its seamless integration of AI technology into its array of tools significantly enhances the creative possibilities for users. The platform's intuitive user interface is thoughtfully designed, ensuring that users of all skill levels can navigate the editing process with ease.
While there may be a few features that occasionally fall short of expectations, the overall experience BeFunky offers is a compelling one. It's an application well worth exploring, and for those seeking advanced capabilities and a rich set of tools, obtaining a subscription becomes an enticing proposition.
Online businesses, freelancers who require some level of image editing for their work, photographers, and many more user types can gain a lot out of Be Funky. Such users can also benefit from having the best video editing tools.
FAQs
Do I need an account to use BeFunky? Or can I try it for free?
While you can use BeFunky for free, you will need an account first. However, you can easily take advantage of your Google account to create an account quickly on the BeFunky platform. After getting an account, you are open to using the free version of BeFunky, which provides many tools anyway.
How to use Befunky Collage Maker?
With the BeFunky Collage Maker, you can create interesting visuals in just a few steps.
Step 1: After logging in and getting to the dashboard, click on the Collage Maker option on the left tab.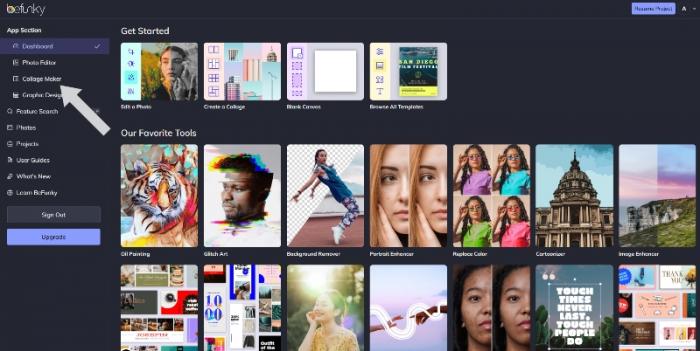 Step 2: Use the stock images feature to find the images that you want to include in the collage. Simply drag and drop them into the collage.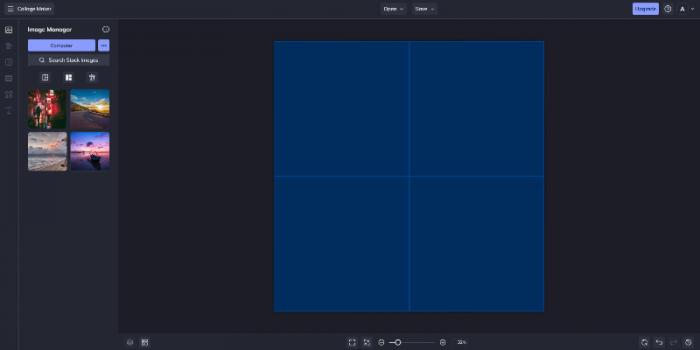 Step 3: Use the Save option on top to download your work.