This VanceAI review provides a variety of tools for enhancing image productivity, creativity, and editing. With outstanding performance and impressive features, it is a reliable platform for image modification and enhancement.
VanceAI offers a wide range of online image editing tools to cater to various needs and preferences. Their tools are divided into different sections to address different aspects of image editing. In the productivity section, users can enhance the quality of their images, thereby increasing overall productivity. The creativity section provides AI-powered tools that allow users to transform their images and add a creative touch to their artwork. For professional editors, VanceAI offers a comprehensive list of specialized AI tools in the editing section. Additionally, users can also download VanceAI PC, an application that provides essential image editing features. With these diverse tools, VanceAI aims to provide users with the means to enhance and improve their images efficiently. Read this VanceAI review to learn more about the interesting AI tools!
About VanceAI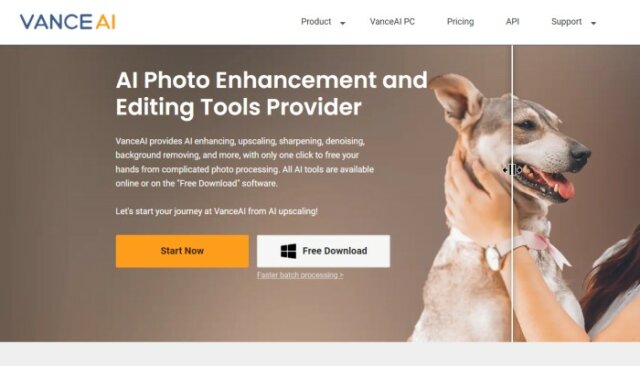 VanceAI is an online platform where you can modify your images according to your demand. It provides easily accessible tools that require no effort from its users. You can say goodbye to the manual tools from now on. Stop stressing your hands over complex manual procedures in which you must use your hands without relaxing. Even if you do not have any experience in image editing or if you need to gain skills, you can operate the AI tools of VanceAI. All beginners in image editing love this platform as it makes them professionals without experience.
Overall Rating
As far as its performance is concerned, it has excellent performance that suits everyone. It provides outstanding service to its users as there are zero chances of defects while operating your images.
Pros & Cons
VanceAI contains impressive features you have never seen before. Professionals in the related field design AI tools to provide authentic results. VanceAI aims to decrease the time taken to edit your images and provide good-quality results without effort. All you have to do is click on the options provided by VanceAI and get the process done in no time. The AI tools require no manual effort from its user it take the burden of editing and getting the job done. The AI tools are tested on millions of images to provide quality content without errors. 
Here is a list of Pros & Cons.
Pros:
Automatically edits your image.

Instantly completes the process and provide result.

Requires no effort or skill.
Cons
Require an internet connection for operating images.

High-speed internet connection to edit images properly.

A good quality device is required to process images.
As professional and objective reviewers, we have personally tested the AI products offered by VanceAI. Our ratings are based on first-hand experience, ensuring accurate and reliable assessments for prospective users.
Pricing Plan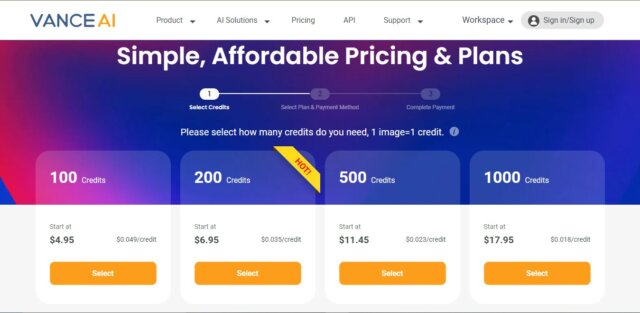 It provides an affordable pricing plan with all features.

Seven days money-back guarantee, even if you have used 10% credits.

You have the right to either upgrade/downgrade or you can cancel the plan anytime. 
VanceAI Productivity Tools' Main Features Review
VanceAI productivity tools are perfect for image productivity that can boost your image features. It provides various ai photo editing tools to assist you on image problems. You can enhance the quality of your image instantly in no time. Remove the background from image and provide the main focus of your vision. The best photo enhancer is specially designed to deal with critical conditions like there are zero chances of mistakes while editing your images.  Even the tiny details of your image are properly noticed and taken care of. Here is a list of various tools that VanceAI provides. A brief introduction about each tool is given below to give an overview of it.
VanceAI Image Upscaler: Convert Low-resolution Images to High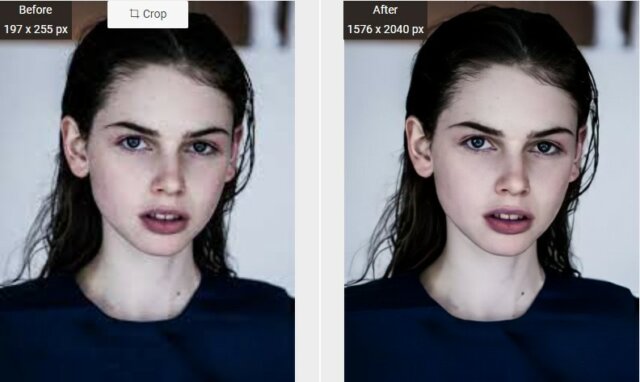 It is the most popular tool that VanceAI has ever created due to its unique and outstanding features. It can ai upscale images without any defects in no time. Simply upload an image and in create the details of your image to make it better. VanceAI Image Upscaler is an online image-enhancing tool that enhances the quality of the image to provide authentic information. You can clarify all the details of your image so that all its edges and portions are correctly visible. You can upscale an image up to eight times its original form without effort.
It is based on an AI-enhancing algorithm that deeply analyzes the image's resolution and profoundly increases the image resolution. You can enlarge pictures without quality loss. The enlarging photos software fills the gaps with auto-generated pixels to fill the space in between the image resolution to improve image quality. You can get HD-quality images with a few swift clicks on your screen. 
Standard

While operating VanceAI Image Upscaler, the user will be given the standard settings by default. These settings will provide two necessary options including; Suppress Noise and Remove Blur. Users can easily find their fix by adjusting the scales according to their requirements.
Anime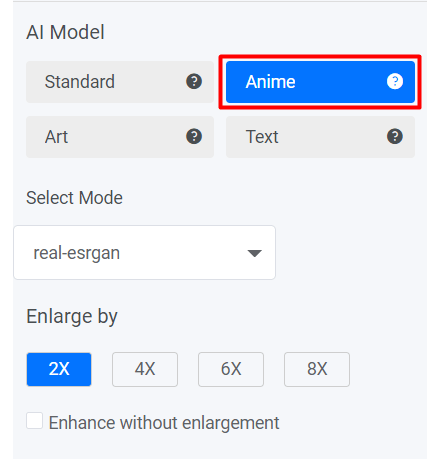 Selecting the Anime model is the best choice if you are working on a cartoon picture. While selected, users will further experience a select mode that will require the selection of one mode out of the three: 
Waifu2x-cunet

Waifu2x-upconv_7_anime_style

Real_esrgan
These modes serve their very own purpose in terms of upscaling and editing.
Art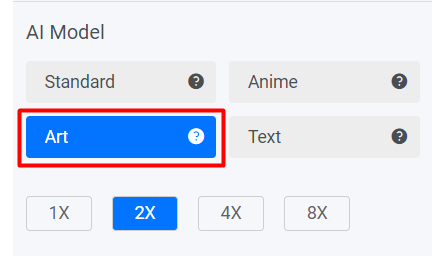 Third, we have the Art AI Model, which works best for drawings, art, computer graphics, scanned images, and printouts. There is no further mode selection available in this mode as it recognizes and brings out great results automatically.
Text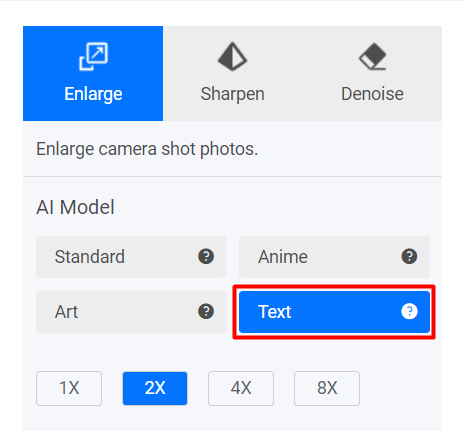 Last but not least, the fourth AI Model of VanceAI Image Upscaler is the Text model. If you have a photographed text image that needs some upscaling, then this model could be the perfect fit.
However, you can also use this model for editing scanned text images as well.
BGremover: Cutout Images Background Effortlessly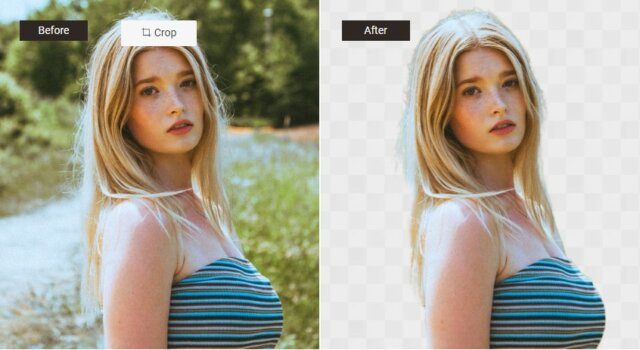 You can eliminate the background from your image online with AI background removal tools provided by BGremover. Remove the environment from the picture online with one click. BGremover is specially designed to remove the scene from the image so that not even a single patch of hair or piece of fur is left behind. It eliminates the environment from the image soo smoothly that you won't have to use any other tools to remove any portion of the background. It is based on background-removing programming that distinguishes between the primary and secondary images and separates them automatically. This product analyzes the image deeply and categorizes the primary and secondary images to separate them. The product is so fast that within 5 seconds, the background is removed from the image. It requires no manual effort; just with one click, your background is removed automatically.
VanceAI Passport Photo Maker: AI Assistant for your Visa Applying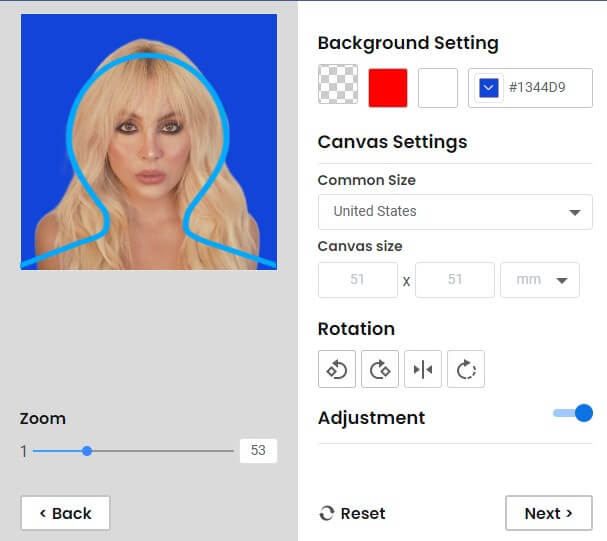 You can make passport-size images online with an AI passport maker. VanceAI has provided a great facility to its users so they won't have to go outside their houses to get passport images. You can convert any photo of yourself into passport size online. Stop going to the photographers that demand the cost to give your passport image. You must upload a photo of yourself and convert it into passport size online.  Create a passport image for your visa, as it provides all the settings and adjustments required for the passport.
You can remove the background from your photo and add blue color or any other solid color to your background to get a proper passport image. Every country has its passport-size appearance. You can select the required land to get a passport size accordingly.
VanceAI Image Sharpener: Sharpen Image Details Online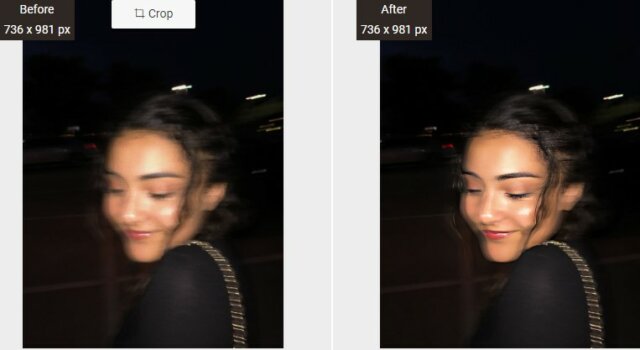 An online image sharpener to sharpen the details of your image to provide an accurate visualized image. Eliminate all types of blurriness from your photo and get a detailed picture with good quality. Even if you have any out-of-focus image or image captured by a shaky camera, you can instantly develop the focus of your image with one click. Restore your image focus by sharpening it and get your image's HDR look. Just upload the blurry photo to the platform and unblur image online.
VanceAI Image Denoiser: Remove Noise from Image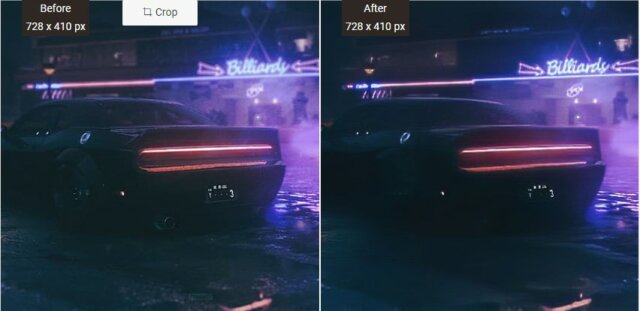 An online image-denoising product that can remove noise from an image instantly. Remove all sorts of noise and improve image texture. It brings back the accurate details of your image to give it a crispy look. It maintains the natural look of your image by denoising the image online. Allowing you to eliminate noise from images automatically without effort.
VanceAI Creativity Tools' Main Features Review
Here is a list of some popular creative tools provided by VanceAI to give you an overview of creativity enhancement. Carefully read the features of the tools to get authentic knowledge about the service AI tools provide.
VanceAI Photo Restorer: Add Modern Details to Old Image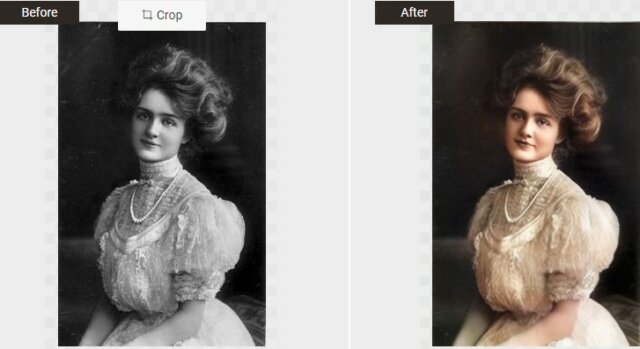 If you want to restore any old image that belongs to any time, then you can use the VanceAI photo restorer that brings back old photos from their time to the present. You can restore old photos by removing all types of scratches, stains, and dark spots from old image textures. Restore the broken parts of an old image to get yourself a stunning, fresh appearance.
Toogineer Cartoonizer: Turn Human Images into Cartoons Characters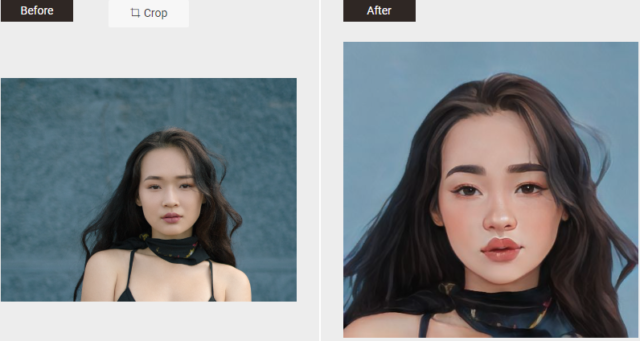 You can convert any image into cartoon graphics online in no time. Create funny images of cartoons with your photos at any time you want. It analyzes the face structure of the image and cartoonify image online. Just upload any image to the platform and customize its features related to cartoon visuals. 
VansPortrait: Create Pencil Sketch Automatically
You can convert any image into an automated pencil-drawn sketch online with VansPortrait. It converts the image into drawings that look as if a professional artist drew them. Upload any image to the platform and turn picture into line drawing online instantly. Stop stressing your hand by drawing pencil sketches manually.
Additional Choice of VanceAI
Here are some other choices VanceAI provides that are different from all other products.
VanceAI PC
It is an application or tool that can be installed on your PC so that you don't have to open the tool online. You can open it on your device directly. It contains almost all types of tools you can find online. By downloading the application, you can have a unique platform where you can edit personal images without worrying about security. By the way, the VanceAI PC supports batch processing, greatly improving your work efficiency.
VanceAI Photo Editor
It is an editing platform that provides various editing features under one page. You can crop and reshape your image size. Remove background from image and get a transparent background.  Enhance the quality of your image. Remove any object from the image. Restore photos and create new fresh-looking images. There is also a new and very unique feature; you can add excellent filters to your image.
Conclusion
This VanceAI review offers a comprehensive range of AI photo editing tools that cater to various editing needs. VanceAI' s wide array of features and tools make it a versatile platform for enhancing images even old photo restoration. Additionally, the creative section offers AI-powered tools to instantly transform your images into unique and artistic creations.VanceAI even extends its capabilities with VanceAI PC, a downloadable application that brings the convenience of image editing directly to your device. With essential tools and improved security, VanceAI PC offers a seamless editing experience.
While VanceAI requires an internet connection and a high-speed connection for optimal performance, it provides an affordable pricing plan with the flexibility to upgrade, downgrade, or cancel at any time. Additionally, the seven-day money-back guarantee allows users to explore its features risk-free.
In summary, VanceAI revolutionizes the image editing process by offering a user-friendly and efficient platform powered by AI. By automating complex editing tasks, VanceAI simplifies the editing process, allowing users to achieve impressive results effortlessly. Whether you're a professional or a beginner, VanceAI empowers you to transform your images with ease and precision.
You may also interested: Top 15 AI Image Upscaler for 2022