Taking photos has become an important way for us to record life. It would be such a pity if the photos are blurry due to camera shake whenever we would like to capture stunning moments with a camera to save them as precious memories. Don't worry! This article would tell you how to unblur an image with an effective tool. AI-powered VanceAI, Pixbim, Softorbits, and Topaz for general processing, as well as Photoshop for professionals, are reviewed in this article.
Part 1: How to Unblur an Image Without Photoshop
If you can't wait to share your photo with others, pick an intelligent tool to unblur the image in just one click. VanceAI Image Sharpener is an online image editing tool that can automatically unblur your images in seconds for free.
VanceAI Image Sharpener has launched on Product Hunt. To help it get featured and have greater influence, click here to upvote this AI now>>>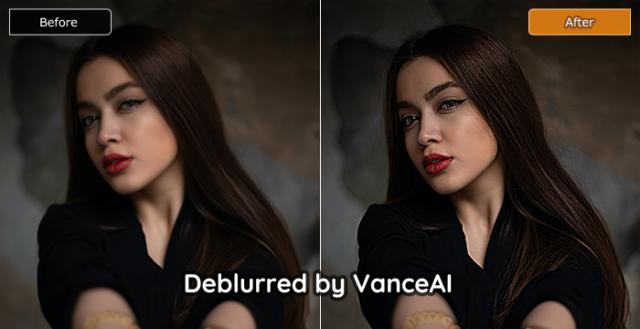 You can watch this video to know how to use VanceAI Image Sharpener to unblur images. And if you don't have enough time for this video, below is a step-by-step guide for you.
Also read: How to Remove Blur Online with VanceAI.
Step 1: Drag a blurry photo into VanceAI Image Sharpener
Choose a photo you want to unblur and upload it to this image sharpener.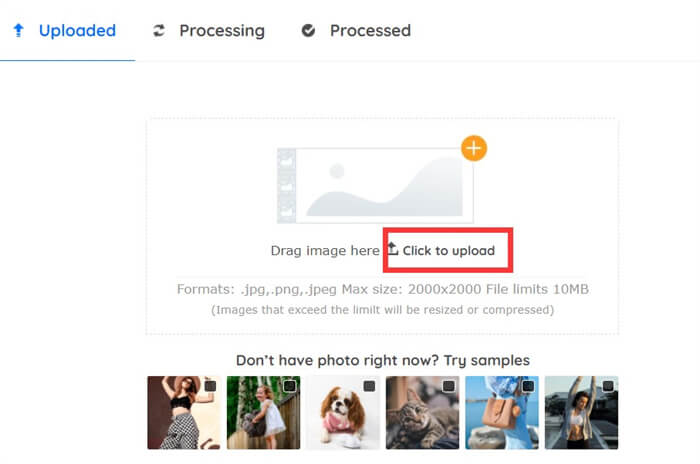 Step 2: Set the unblur degree you want
Adjust the sharpened degree to achieve the effect you want. For photos with edge blur, you may choose the auto mode to unblur photos.


Hit the "Start to Process" to unblur the photo with this image sharpener.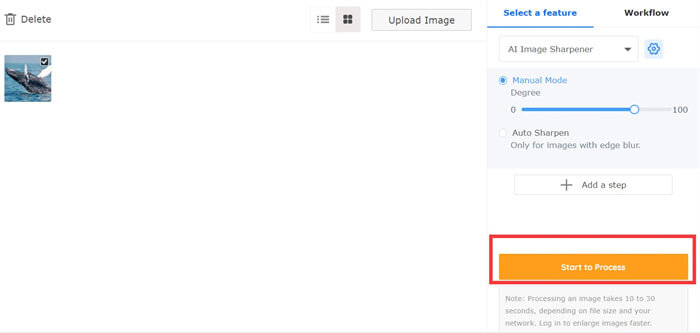 Step 4: Download the unblurred image
Preview or download the image first if you like.

Pixbim Unblur Shake AI is also quite easy to use, yet it doesn't allow you to unblur images online.  You have to download and install it on the Pixbim website and use it for free in 7 days.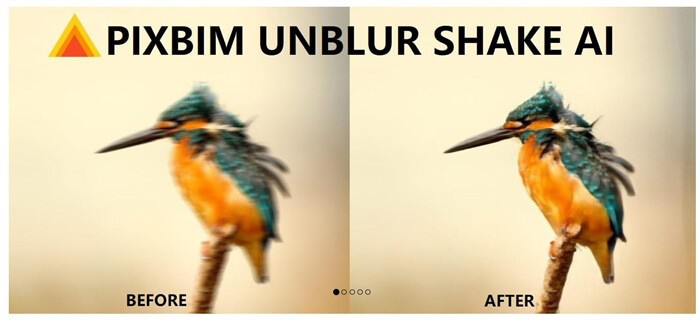 Step 1: Load an image to the software
Click "Load Image" to upload a very blurry photo.
Step 2: Set the unblur factor you want
Check out the output image by adjusting the "Unblur Factor" slider till it achieves the effect you want.
Step 3: Start the process and save the output image
Click the "Start Process Full Image and Save" to obtain the unblurred photo.
3. Unblur Photo with Softorbits
If you want the photo to achieve more customized effects, Softorbits can help you fix it. You may download and install this software on the Softorbits website and use it for free in 10 days.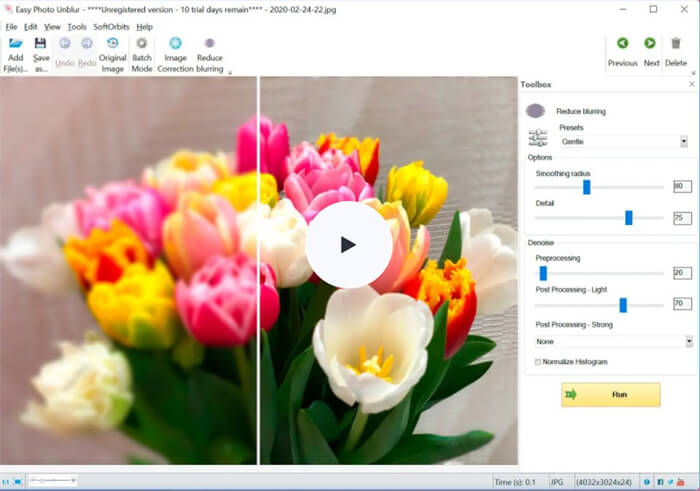 Step 1: Drag and drop an image to the Easy Photo Unblur
Click "Add File(s)…" to upload an image you want to edit.
Step 2: Set the parameters
This tool supports you to unblur photos with several processing parameters and options. You may choose them freely to process your photo.
Step 3: Start to unblur the images
Click "Run" to start processing your image. Note that you may only preview the unblurred photo as the trial version of this program does not allow you to save the output pictures.
Previously, we also made a review about the best AI image upscaler that can upscale image quality effortlessly. Check here now.
Topaz Sharpen AI also allows you to fix blurry images intelligently with customized features.

Step 1: Download and install Topaz Sharpen AI.
Go to the Topaz Labs website to download and install Topaz Sharpen AI.
Step 2: Open the photo you want to unblur
Open the photo and upload it into Sharpen AI.
Step 3: Select the sharpening mode
Find the Sharpen AI settings on the right side of the software and adjust the sliders to the values you want.
Step 4: Apply the adjustment you select and save your new images
You may be also interested in Top 10 Best Blur Apps to Blur Background for Bokeh Effects.
Part 2: How to unblur an image in Photoshop
Photoshop is a powerful image editing tool to achieve any effects you want but with more complex steps, which is useful for those who require more excellent unblur effects.  Below is a guide video to show you how to fix a blurry photo in photoshop.
If you just want to unblur your photo in Photoshop in a more simple way, you can refer to the following steps.
Step 1: Open the image you want to unblur
Step 2: Choose an appropriate editing mode to unblur an image
Under the option for "Layers", select the layer. Then, go to "Filters" on the menu bar and select "Sharpen". Choose "Unsharp Mask" from the submenu to open a dialog box.
Step 3:  Apply the changes
Preview the image by adjusting the sliders till it achieves the effect you expect. Then, click "OK" to apply the changes.
Step 4: Bright the photo (Optional)
If you want to improve the image furtherly, click "Adjust" and choose "Brightness/Contrast" to adjust the brightness of the photo.
Step 5: Save the picture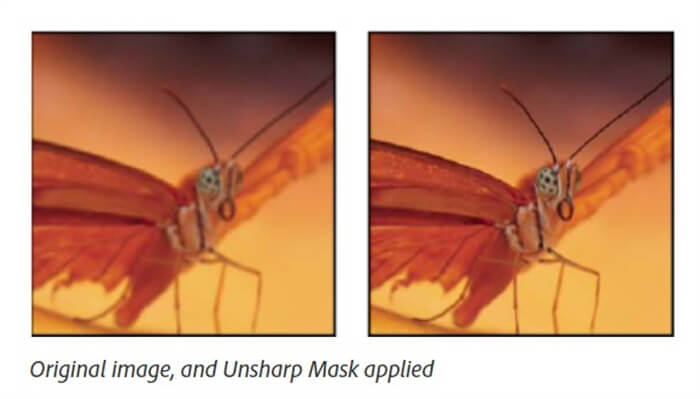 Conclusion
We believe that you have learned how to unblur image with these tools above by following the steps in this article. By using these tools, you don't have to worry about taking blurry photos affected by camera shake anymore. Try them now to turn wastes into valuable pictures. If you want to know more tools to unblur a picture, check out Top 15 Image Sharpener Review 2023.
Also, we have made a review of the best photo enhancer app, get more here.