Screen recording has become an essential tool in various fields, enabling users to capture and share their screen activities effortlessly. OBS Screen Recorder stands out as a versatile and reliable software that meets the demanding requirements of professionals and enthusiasts alike.
In this comprehensive review, we will explore the key features, functionalities, and benefits of OBS Screen Recorder, providing valuable insights based on our extensive experience. Whether you're a content creator, gamer, or designer, this article will guide you through the world of OBS Screen Recorder and its potential to unlock your creativity.
Overview of OBS Screen Recorder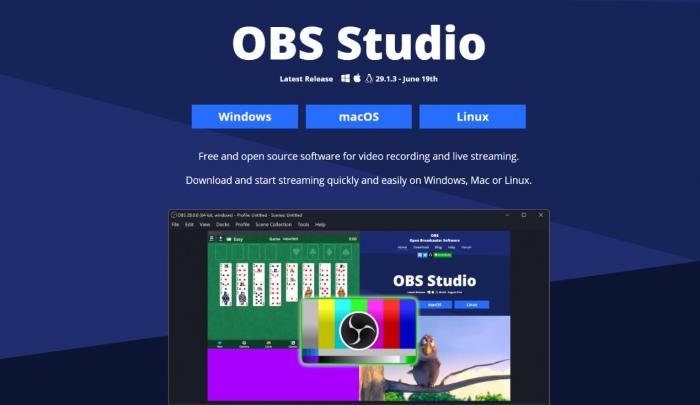 Image credit: OBS Studio

Price: Free

Supported systems: Windows, Mac OS, Linux

OBS Screen Recorder is a powerhouse, offering a wide range of features and customization options to suit different recording needs. With its user-friendly interface, OBS allows for seamless control over video and audio sources, making it a top choice for professionals.

Moreover, it goes beyond basic screen recording, enabling live streaming, virtual camera usage, and more, positioning OBS as a comprehensive solution. Furthermore, OBS prioritizes user safety with regular updates and a vigilant development team, ensuring a secure recording environment.

Find more screen recorders in 15 Best Screen Recorder Review In 2023
Outstanding Features
Mastering Features of OBS Screen Recording

During our experience, we found that OBS offers unparalleled flexibility in terms of recording options and settings. Whether you're capturing high-quality gaming footage or producing professional tutorials, OBS caters to your specific requirements. By optimizing OBS settings, users can achieve superior video and audio output, resulting in polished recordings that leave a lasting impact. Additionally, OBS's Virtual Camera feature allows seamless integration with other applications, expanding the possibilities for content creators.
Advanced Features and Plugins of OBS Studio
OBS Screen Recorder stands out with its advanced features, such as scene creation, transitions, and overlays, empowering users to create visually captivating recordings. To enhance functionality further, OBS supports various plugins and extensions. These additions offer enhanced audio processing, streamlined stream management, and other specialized features tailored to individual preferences.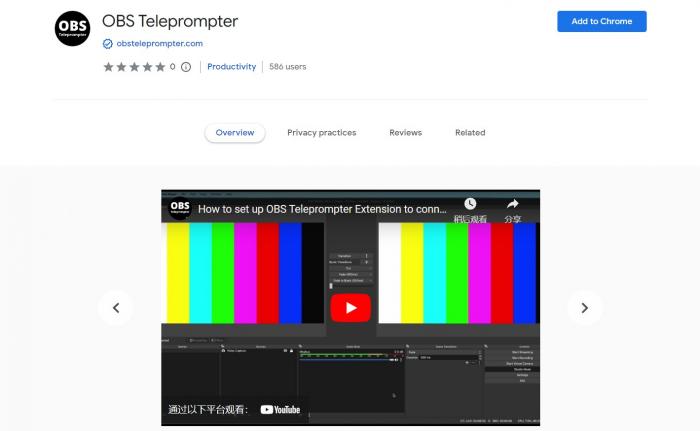 Why Editor Picks?
We recommend this product for a number of reasons. First of all, as you can see above, OBS Studio offers the most basic video recording features, and accordingly it supports letting you live stream with one click with simple editing features. At the same time, compared to other products, OBS Studio has a very strong video encoder function. This has already made it a more popular video recording software.


In addition, it is an open-source software. Users who are interested in computers, or have some skills, can explore more of its features and usage scenarios.
Our suggestions
We recommend that you take note of the following when getting started with OBS Screen Recorder (screen recording software):
To begin using OBS Screen Recorder, follow these simple steps:
Download and install OBS Screen Recorder from the official website.
Ensure compatibility with your operating system, including macOS.
Configure OBS by adjusting settings based on your recording preferences.
Explore the available plugins and extensions to enhance OBS functionality.
Familiarize yourself with the intuitive interface and start recording or streaming with confidence.
In addition, we have seen on various platforms that there are many people who are dealing with videos where OBS Studio takes up too much of their computer's CPU or even causes the video to fail to save, and so on. So, we recommend this product to users with better computer performance, or you can take a closer look at OBS Studio's configuration requirements for your computer.
OBS Screen Recorder vs. Freecam Screen Recorder:
Product

Max

Resolution

User-

Friendly

Stability

Editing

Function

Camera

Overlaying

Recording Microphone

or System Audio

OBS Studio

Custom

★★★☆☆

★★★☆☆

Advanced

✔(Yes)

✔(Yes)

Free Cam

1080p

★★★★☆

★★★★☆

Basic

✘(No)

✔(Yes)
Conclusion and Final Thoughts
In conclusion, OBS Screen Recorder emerges as the ultimate tool for professional screen recording, offering unmatched versatility and customization options. From our hands-on experience, we found that OBS's impressive performance and comprehensive features make it the go-to choice for artists, designers, gamers, and content creators. Its safety features and regular updates ensure a secure recording environment, further solidifying its position as trusted software. If you aspire to create captivating visual content, OBS Screen Recorder is the key to unlocking your creative potential for any professional need.
FAQs
Q1: Is the OBS Screen Recorder safe to use?
During our experience, we found OBS to be a reliable and secure screen recording software. Its regular updates and vigilant development team ensure a safe recording environment, allowing users to focus on their creative endeavors.
Q2:Can we use obs to record a TikTok video or youtube video?
Yes, OBS screen recorder can be used to record a TikTok video or YouTube video. OBS allows you to capture any content that is displayed on your screen, including videos playing in TikTok or YouTube. Simply set up the recording window to encompass the desired area and start recording to capture your Jitterbug or YouTube videos. However, please use recorded videos with caution to avoid copyright issues.