Clipdrop is a creative image editing and enhancement application that creators must know about. Its innovative features hardly fail to impress.
Clipdrop is an image editing application that can assist many types of users by making their work easy for them. It uses high-end AI algorithms to ensure great results and ease of use. Some of the tools provided by Clipdrop include image upscaler, text remover, background remover, and image generator.
If you are someone who frequently indulges in image editing, be it for professional or personal use, then Clipdrop can be a consistently useful app.
Overview of ClipDrop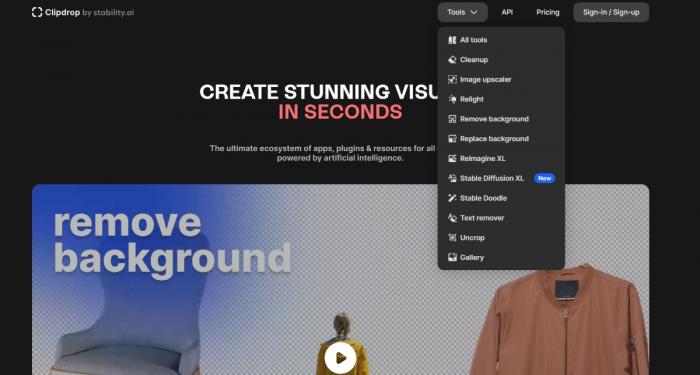 Price: Clipdrop offers a free trial, offering limited access.
Unlock greater features for a monthly plan of $9 per month. The annual plan is $7 per month. The API package has its own payment system.
Free Version

Pro Version

Stable Diffusion XL Watermark, 100/day

Uncrop Watermark, 100/day

Background Removal 100/day

Image Upscaler x2 100/day

Stable Doodle Watermark, 100/day

Cleanup 100/day

Relight 100/day

Text Remover 100/day

Reimagine XL 100/day

Replace Background

Available on iOS and Android

Skip Queue Stable Diffusion XL 1500/day

Skip Queue Uncrop 1000/day

High Resolution Background Removal 1000/day

High Resolution Image Upscaler x16 1000/day

Skip Queue Stable Doodle 1000/day

High Resolution Cleanup 1000/day

High Resolution Relight 1000/day

High Resolution Text Remover 1000/day

High Resolution Reimagine XL 1000/day

High Resolution Replace Background 1000/day

Available on iOS and Android
Platforms: The image enhancer app is available on browsers and mobile devices on Android and iOS. It can be used with Photoshop and Figma too.
Clipdrop is a pretty bold and modern brand in the image editing space, and it reflects on the application as well. While it pushes to make image editing and enhancement as accessible to users as it can, it also offers innovative features such as Relight. Through its technology and UI design, it can make complicated tasks such as background removal seem like a walk in the park.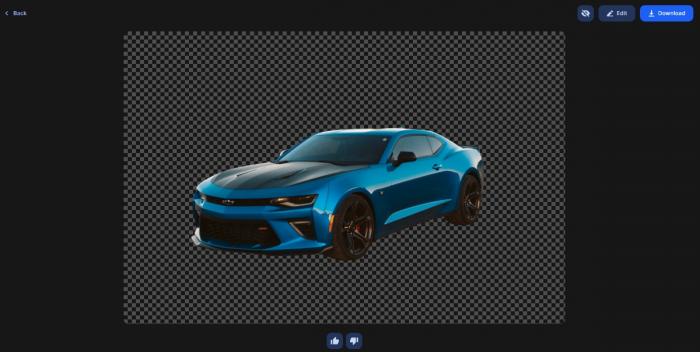 Besides ease of use, the brand also takes strides in becoming accessible as well. By having apps running on mobile devices and other popular software apps like Photoshop, Clipdrop image enhancer ensures that its caters to casual users and professionals.
The application is consistently growing with new tools added every now and then. Here are some of the core features to look out for:
Clipdrop Uncrop: This is sort of a different twist to the usual image cropping that we see. Here, you can instead expand the overall dimensions or frame of the image to make the image bigger. The uncrop feature isn't really a common one, and Clipdrop is a well-known platform to provide one.
Reimagine XL: This is where Clipdrop uses Stable Diffusion AI and similar technologies to automatically transform the images that you upload. This can help you give a new perspective on various images, such as product images, portraits, real estate, and more.
AI Background Remover: With the power of AI, it can accurately and quickly cleanup pictures from their backgrounds, enabling users to place them in different settings or create transparent images with ease.
| | |
| --- | --- |
| Pros | Cons |
| Clipdrop is pretty affordable. | Its Reimagine feature can be better. |
| It has a modern and smooth design. | The mobile versions have occasional issues. |
| Wide range of features. |   |
Outstanding Features
Uncrop image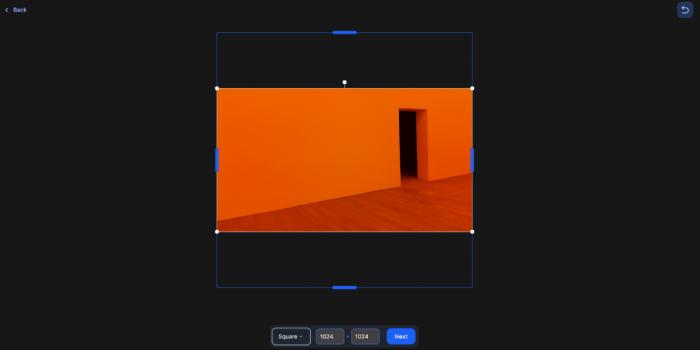 Clipdrop's Uncrop feature leverages AI technology to intelligently expand the canvas of a cropped image, restoring lost details and allowing for creative modifications while maintaining visual coherence.
In its workspace, you can switch from and to landscape, portrait, and square. This can be highly useful for photographers and designers looking to change their image ratio. As you can see from the above image, the image dimensions are already defined within the blue frame. The black space outside of the image is empty for now, but will be filled later by the tool.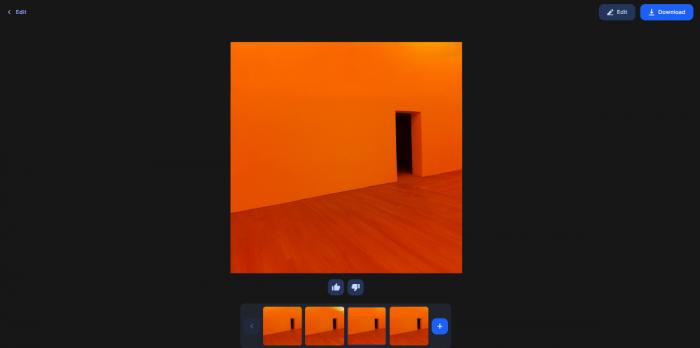 The Clipdrop uncrop feature successfully transforms the image and adds accurate colors to the image in order to make it fit the new size.
Beyond simple restoration, Uncrop opens up creative possibilities. You can experiment with different compositions, create panoramic images from cropped sections, or add more space to a photo for editing purposes. We can also see from the results that Clipdrop offers multiple iterations of the same image. It could improve on maintaining the original quality of the image, however.
Stable Diffusion XL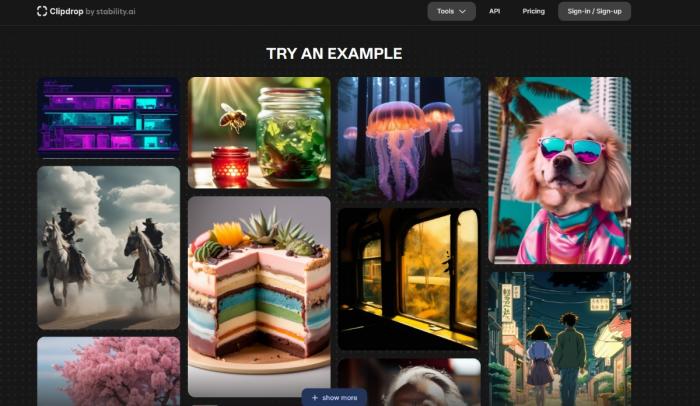 The Stable Diffusion XL feature can be considered a highly artistic one, similar to Clipdrop relight. This is basically a text-to-image generator which uses advanced algorithms to create attractive visuals with basic inputs.
With Clipdrop Stable Diffusion XL, users can articulate what they envision, and the AI-powered system generates four images based on the text prompt. Moreover, users have the flexibility to enhance the generated images by adding a specific style to the prompt, giving them even more control over the creative process.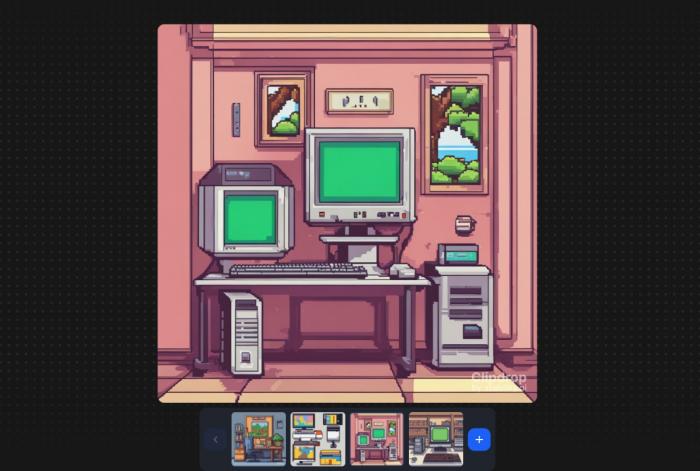 There are many things that this feature gets right. Even when using it on the free edition, it produces results pretty quickly. Moreover, the visuals tend to be very imaginative and accurate to the prompts. It also generates multiple images in one go, which is pretty impressive, though not all of the visuals produced are that good.
Users can't really gauge the resolutions of the results either. However, pairing this feature with a good image upscaler tool can resolve this.
Why Editor Picks?
The primary appeal of Clipdrop comes from its artistic tools. For example, the Clipdrop relight feature is pretty creative and it can easily give your portraits a new, better look. Not to mention that the features provided by Clipdrop that are powered by Stable Diffusion AI are fun to use as well. Let's take a look at a couple of images from Clipdrop relight: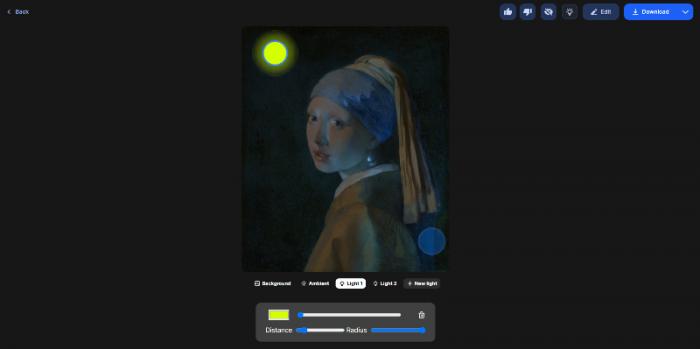 This photo looks as if it is portraying a midnight scene. It looks appealing and there are a few elements of the image that particularly shine through, such as the woman's earring and scarf on the forehead. With just one adjustment, we can make this photo or any portrait look completely new.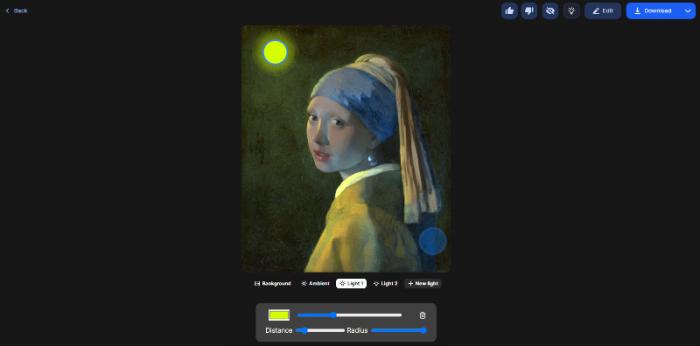 From the previous examples, we can definitely say that Clipdrop provides a lot of value in terms of creatively enhancing your images.
As bloggers and content creators, we often feel the need to include interesting visuals in our content. Such features from Clipdrop make it easy to create impressive visuals.
Our Suggestions
Clipdrop offers tools for inpainting, cleanup pictures, and more. As such, it is a versatile platform, though its strength lies in its creative capabilities.
Content creators, whether they're making videos, blog posts, or social media content, can benefit from Clipdrop's quick and efficient image editing capabilities. It simplifies tasks such as removing backgrounds or adding objects to images. It can be used with video background removers to handle most content.
Another good example would be photographers and designers making use of Clipdrop relight, reimagine XL, and other creative tools to make visuals that they can use in their projects.
If you are a marketing firm, business startup, or an agency which deals with multiple clients regularly, then purchasing the Pro version of Clipdrop is essential. For hobbyists and creative users, however, the free version would do just fine.
Clipdrop leans more towards creative tools and so, if you want basic editing tools regularly, you can consider apps such as Fotor and VanceAI. They also offer enhancement options such as VanceAI Image Upscaler.
Conclusion
Clipdrop emerges as a highly impressive platform, offering a suite of fun and creative tools that breathe new life into image editing. Features like Relight, Stable Diffusion XL, and Reimagine XL are nothing short of game-changers. This makes Clipdrop an indispensable resource for creative users, including content creators, photographers, and designers.
However, it's worth noting that for users in search of more basic editing functions, Clipdrop may appear somewhat limited in scope. In such cases, it might be beneficial to explore alternative apps like Fotor or VanceAI to address their specific editing needs. Nonetheless, Clipdrop's innovative and user-friendly approach positions it as a must-use tool for those looking to infuse creativity and imagination into their images.
FAQs
How to use Clipdrop Relight?
Step 1: Access the platform with the link given and go to the Relight tool page.
Step 2: Select a sample image to try out. In editor mode, move the circle around to adjust the lighting and angle. Use other options to change the color of the light.
Step 3: Use the download option to save the image.
Can I try Clipdrop or cancel after subscribing?
You can definitely try Clipdrop for free or by paying. If you no longer want to continue using Clipdrop, you can follow the instructions given here to unsubscribe. You will still have access to Clipdrop until the end of your billing period. Getting refunds is rare, due to technical difficulties and other reasons.