Summary: This article highlights the importance of image resizers for online businesses and provides a list of top Shopify image resizers and their alternatives. Resizing images can help increase website speed and generate more traffic.
Shopify holds a significant presence in the digital industry, as its e-commerce roots are widespread because it is a multinational company. People are building hundreds of businesses day by day on Shopify by keenly figuring out new ways to earn. If you are a person who has an active business or starting a new one, you will have to make your pictures visually attractive and in the perfect size for rankings as well. To do so, you will need a Shopify image resizer tool with an efficient output result.
Shopify Image resizer could be a lot on the web but choosing the right one is a game of hours. Things don't stop here; resizers, including online and offline software, become confusing. We want to make things easy for you by bringing our top 10 Shopify Image Resizers and their alternatives to reduce hours of struggle.
Top 8 Shopify Image Resizer and Its Alternatives
| Product | Price | Dimensions | Bulk Resizing | Automatic | Maintains Requirements |
| --- | --- | --- | --- | --- | --- |
| Shopify Image Resizer | Free | Compact, Medium, Large | ✗ | ✗ | ✓ |
| VanceAI Image Resizer | Free | Adjustable Scale | ✗ | ✗ | ✓ |
| Hulk Apps | Depends on quantity | ✓ (RAW Formats only) | ✓ | ✗ | ✓ |
| GloodAI - Image Resizer | $4 to $79 Per Month (Based on Plan) | ✓ | ✓ | ✓ (First 50 images for free) | ✓ |
| Reputon | $5 Per Month | ✓ | ✓ | ✓ | ✓ (Changes all images to the same sizes) |
Shopify Image Resizer brings multiple benefits that some people already know about, but the newcomers are unaware of. If you are a newcomer, you can skip directly to the list, and in other cases, we would advise you to read further.
When it comes to online shopping, how fast your site loads is important. This is the point that makes a difference between grabbing a sale or someone quickly leaving your website. Consider yourselves a buyer who goes on the web to purchase something and opens up a store, but it takes a while to load images. No matter how fast the internet you have, it wouldn't load up. What would you do then? Leave the website and open a new one, right? Here's what actually makes it happen:
When an image has a big size, it slows down the surroundings in terms of loading and loses quick access. Shopify image resizers can reduce this problem to a minimal level. Increasing online store speed is one of the most important factors to gain momentum and convert sales.
1. Shopify Image Resizers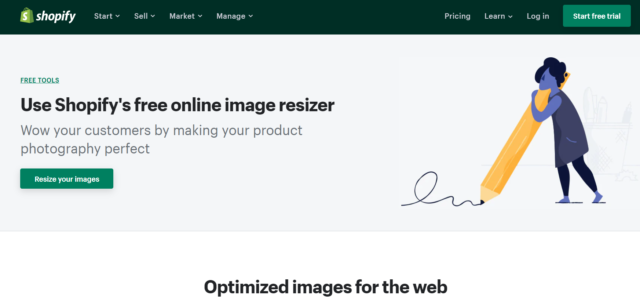 Starting off at #1, we have Shopify's own image resizer that the company provides its user. The product is super easy to use and can smoothly optimize images for the web and/or store. This image resizer is designed to suit multiple applications and platforms so that the user can have a great surfing experience.
Pricing: Free
On this platform, you can resize or optimize your images for free and with three compatibility modes; compact, medium, and large. This could be considered a drawback because the sizes are not adjustable according to the owner's requirements.
Pros
Official Store Image Resizer

Free to Use

One-click access
Cons
2. VanceAI Image Resizer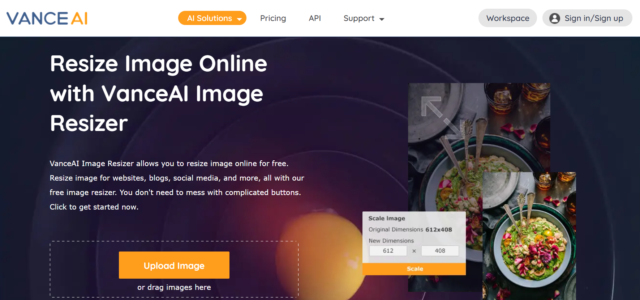 VanceAI is an emerging platform of quality-oriented tools to edit and manage images in the most appropriate way possible. VanceAI Image Resizer is yet another powerful tool of the company that allows its users to resize images for free. These resized images can be used for a website, blog, or other social media platforms to generate a better page speed.
Pricing: Free
VanceAI Image Resizer comes with a scale for dimensions. This feature is probably one of our favorites because the user can set the dimensions according to his/her liking.
Pros
Free to Use

One-Click Access

Maintains Requirements

Size Adjustable Scale
Cons
3. Hulk Apps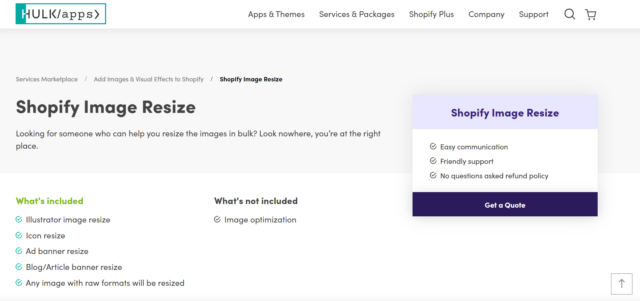 This product is a suitable option when there is a need to resize images in bulk quantity. However, in order to avail of the services of Hulk App's image resizer, you will have to contact the company and get a quote/price.
Pricing: Depends on quantity
Hulk Apps is a very noticeable name in the field of online mechanics, but there is always some margin left in making the product 100% accurate.
Pros
Bulk Order Work

Maintains Requirements
Cons
No Pricings Available

Only Accepts RAW Formats
4. GloodAI - Image Resizer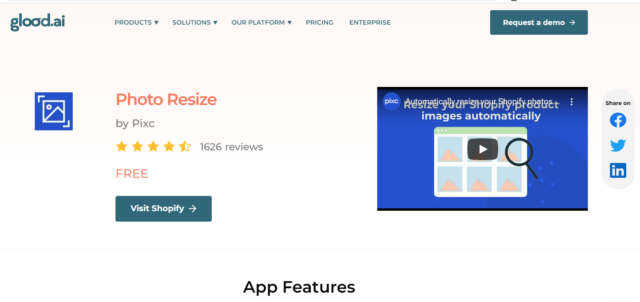 This is a plugin application that you can install to your Shopify store and let it do the work required for you. The user can relax and enjoy a cup of coffee while all of the work is performed by the software. GloodAI - Image Resizer application analyses all the pictures that you have available in the store and resizes them to the perfect fit for excellent performance.
Pricing: $4 to $79 Per Month (Based on Plan) 
This great tool saves precious time, looks more professional, and automatically performs all the necessary requirements.
Pros
Bulk Order Work

Maintains Requirements

Automatic

First 50 images for free
Cons
Could limit the number of images
5. Reputon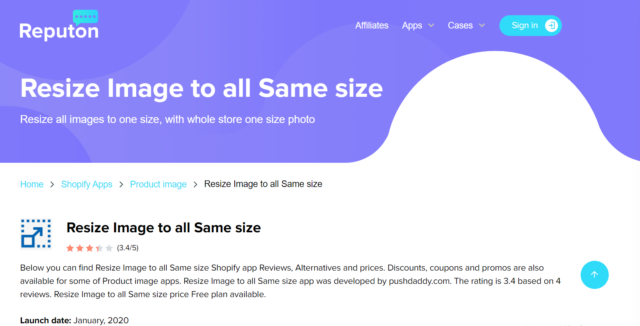 Another great application and alternative to GloodAI, this application has the same feature with a relatively more stable and professional outlook. All the images are automatically converted into the same size, adding alt attributes and renaming images for a better SEO score. Reputon Image Resizer makes it easy to increase the SEO of the Shopify store and generate more traffic to the webpage.
Pricing: $5 Per Month
Mobile and smart devices will generate a better and quick loading interface for the user after installing this application. All the resizing will be running in the background to enable multitasking.
Pros
Bulk Order Work

Running in the Background

Automatic

Low price
Cons
Changes all images to the same sizes.

No Size Adjustable scale.
6. BeFunky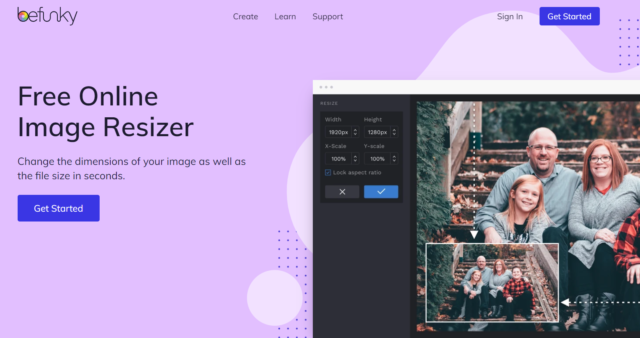 This image resizer is one of a kind as it has the outlook of a new and advanced framework. You can manage, edit, touch up, put effects, and use many editing options on this beFunky application. Its resize, and adjustable dimensions are very flexible in terms of what size is required.
Pricing: $9.99 Per Month
Befunky Online Image resizer comes with a flat option of adjustable X and Y scales or simply locks the aspect ratio for the general photo size.
Pros
Multiple options online Software

Low price

Maintains Requirements

Size Adjustable Scale 
Cons
Editing knowledge required.
7. Image Resizer by Imageresizer.com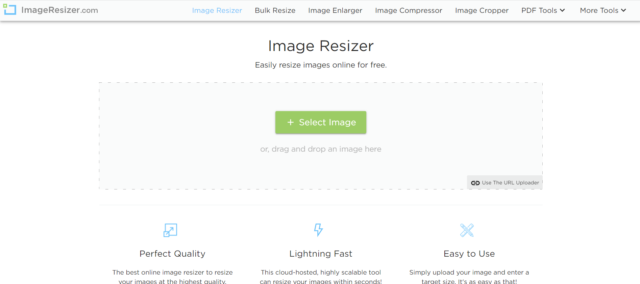 This is another free online image resizer tool created by the same name company. Users will be able to get lightning-fast results and bulk resizing features. For the ease of the person, this tool has enabled the drag and drop feature as well as the upload image button available on the screen.
Pricing: Free
All your images can be resized on this platform using only one-click access. It's simple, easy, and free; what more could we want?
Pros
Free to Use

One-Click Access

Maintains Requirements

Size Adjustable Scale
Cons
8. Spur IT Image Resizer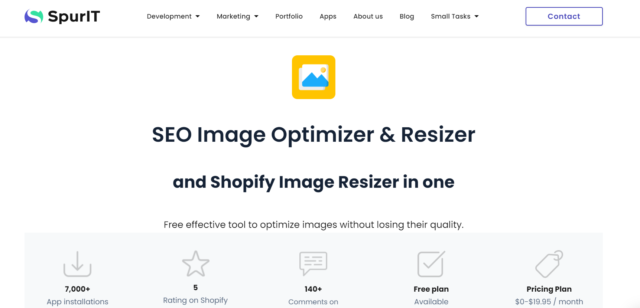 Last but not least, SPUR IT has been making quality tools to help people online in their businesses and works. This image Resizer is one of the best choices to resize and optimize images in a single go. One of the main problems that Shopify store owners face is an unaligned product feature image; however, Spur IT makes all the images squared up and perfectly visible to the buyer.
Pricing: Free to Get
Users can directly install the application to their Shopify store by simply clicking on the 'Get App' button and entering their shop's URL.
Pros
Bulk Order Work

Maintains Requirements

Automatic
Cons
Could limit the number of images
How To Resize An Image In Photoshop?
Suppose you do not want to use any of these online tools or are simply concerned about security. In that case, you can download photoshop and resize images by yourself before uploading or re-uploading previous ones.
Here is a step by step guide on how to resize an image in photoshop:
Open Photoshop software and let it load up properly.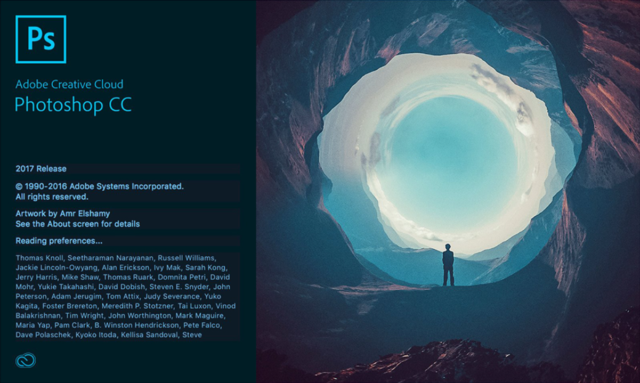 Drag and drop the image onto the photoshop area or go to file, click open, and select the image.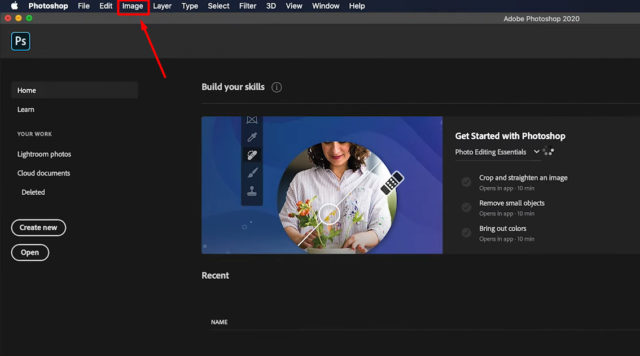 Go to the top bar and find the image option right after file and edit. Click on it and select 'image size.'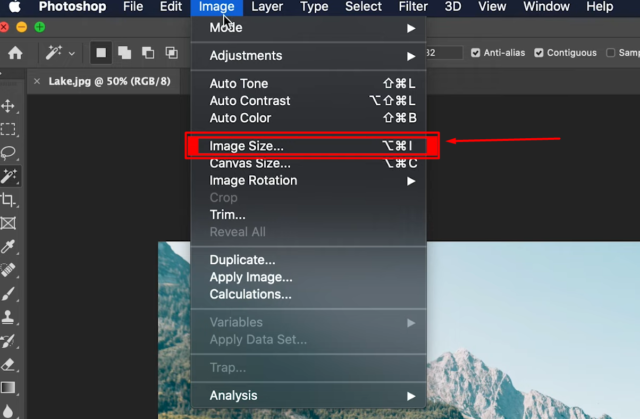 Change the dimensions and maintain the proportions by enabling the constrain proportions check box.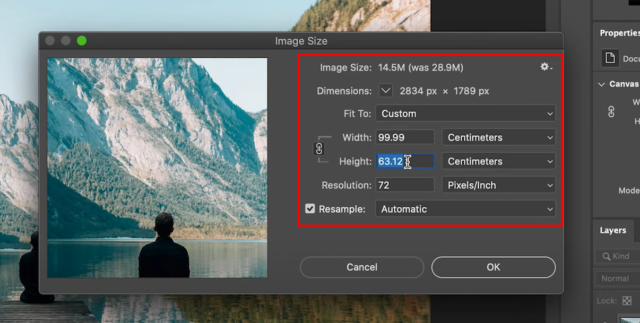 Ensure that the resolution settings are not lower than 200 pixels/inch. Set the resolution to 300 pixels/inch if you want great results.

Click on OK and Save the image.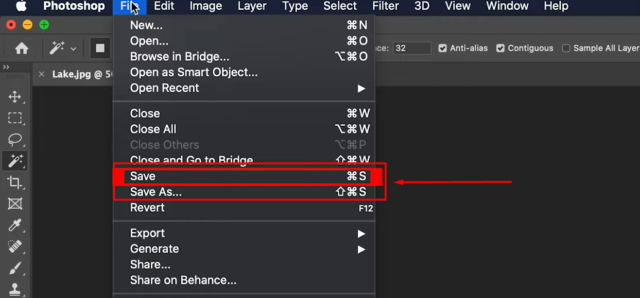 How to Resize Image with VanceAI Image Resizer?
Open

VanceAI Image Resizer

by VanceAI

Click on upload image or drag any image onto the opened webpage.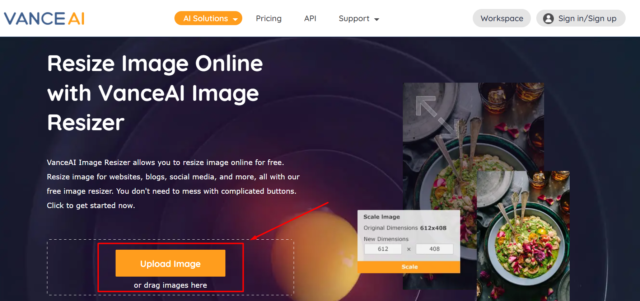 Adjust the scale with newer dimensions and the preset options to your desired setting.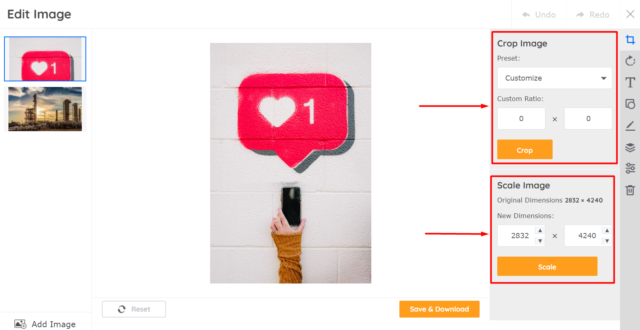 After setting up all the procedures, click on start and let it be.

Click on the Save & Download button, and you will have it stored in your offline system.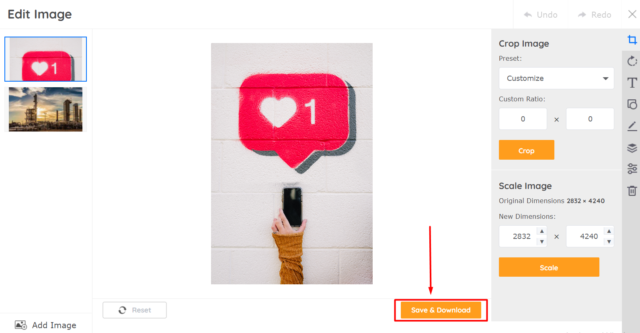 Conclusion
We have learned today through this blog post that your online business is incomplete without getting optimized using an image resizer. We would recommend Imageresizer.com and VanceAI Image resizer We will definitely advise giving these a try because they are free and marvelous at their jobs. 
Other than that, if you want to have an application that does all the work automatically for you, then go for Reputon or GloodAI because they are always running and resizing images in the background.
More useful tools also read: Top 10 Tools to Denoise Your Photos Review 2023
FAQ's
Q1. What happens when you resize images?
Ans. Your online shops and blogs generate better traffic when you resize images because of an increased SEO score. The optimization leads to an improved page speed.
Q2. How much does it cost to use the image resizer?
Ans.  It all depends on your requirement! Some image resizers are free while others come with a price. A lot of image resizers generally start with 5-9 USD a month depending on their service quality.