This article provides a simple review of the 3 best AI-powered deepfake makers, which use advanced algorithms to create realistic videos by superimposing an individual's face onto another person's body. The review covers factors such as processing speed, user-friendliness, AI-based capabilities, and pricing models. 
Deepfakes are basically realistic-looking fake videos and audio. For an in-depth definition of a Deepfake, we can probably say that it is a type of artificial intelligence technology capable of creating fake videos, images, and audio, just like creating a genuine hoax. Multiple Deepfake makers are available online, used to create fake alterations and gain popularity.
In this article, we will be discussing the Deepfake technology that has really made it difficult for popular personalities to keep their calm. This post will feature every single aspect of what a Deepfake is and everything a person needs to know about it.
Without wasting any more time, let's start with the input.
What is Deepfake?
In order to create convincing, speech-altered videos and audio or even images of a popular person using Artificial technology, a Deepfake maker is used. All the process is performed by AI and its deep learning mechanics that enable a Deepfake maker to provide famishing results.
For example, in an existing video, a person is talking about how they can make the lives of human being better through the web and technology. This speech or facial expression can be fabricated or manipulated by anyone using a Deepfake maker. The person performing the edit can change the wordings coming out of the mouth of the original speaker into another subject like, how the stock is going to crash in a few months.
The voice tone and pitch will remain the same as of the original speaker because Deep learning through AI causes a massive impact on Deepfake's work.
All About Deepfakes And Deepfake Maker
We have to admit things are taking a boost in technology, and each day there is something new being invented or worked on around the block. Deepfakes are capable of gaining lots of potential over the time period. Since its emergence, it has advanced its audio and video manipulation skills to a much more organized level.
At its pioneering stage, this technology bloomed like a rocket because of getting huge consideration by morbid categories of online entertainment. The most popular part of these categories is the sexual entertainment industry, aka porn. Deepfakes gained charts by altering facial expressions and adding famous actresses to porn scenes.
Second, to that, there was a huge flux of Deepfake creation on political categories by introducing different highly recognized political personnel in fake audio and video clips.
How Does Deepfake Work?
Deepfakes are basically a formation of conventionally deep learning through autoencoders or representational learning. Down below is the method through which the Deepfakes are made.
GAN Method

:

We are pretty far ahead now as there are modernized Deepfake tools that utilize a Generative Adversarial Network in order to make the videos even more accurate and realistic. This method is performed using two sub-tools within the GAN; Generator and Discriminator. The generator is the one that creates the fake content while the discriminator checks for any errors in photos telling the generator how it can improve the Deepfake content.
This technology is by far the most used and enjoyed one among many others because of its unique and fun working mechanism.
Best 3 Deepfake Makers That You Can Use
While we are it, It would be unfair to mention all the necessary information about a Deepfake maker but not provide a genuinely working option for practical use. With that in mind, I will provide you with not one but three options to choose from.
| Product Name | Processing Speed | User-Friendliness | AI-based? | Free/Paid | Suitable for |
| --- | --- | --- | --- | --- | --- |
| FACESWAP | ★★★☆☆ | ★★★☆☆ | ✅ | Freemium | Casual users or amateur video editors |
| MMASKED | ★★★★☆ | ★★★★☆ | ✅ | Paid | Professional video editors or filmmakers |
| DEEPFAKESWEB | ★★★☆☆ | ★★★☆☆ | ✅ | Freemium | Content creators or beginners in deepfake tech |
FACESWAP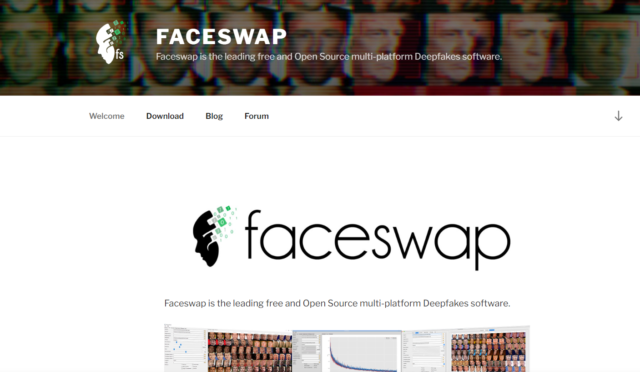 This platform is one of the free and leading software development for Deepfakes. In order to make Deepfakes on this platform, you will have to go through four simple steps; Installation, Extraction, Training, and Conversion.
Powered by one of the leading companies for digital development, Faceswap is an exciting tool to make amazing Deepfakes accordingly.
You can easily download the Faceswap application for free using this link: Download Faceswap.
MMASKED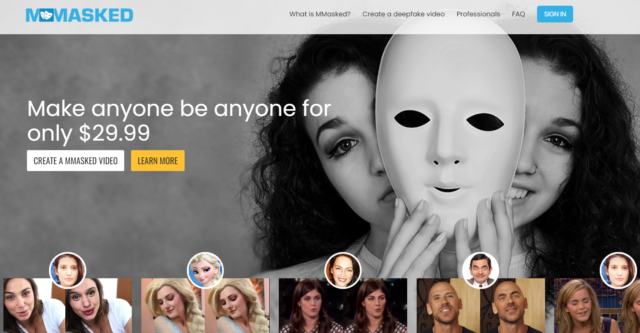 This is yet another Deepfake video maker, used to make amazing fake videos efficiently and easily. With the grave technology of Artificial Intelligence and its deep learning mechanism, users can easily create by transferring a person's face from one video and pasting it onto another.
Basically, there are three steps involved in getting Deepfakes from this platform; Uploading three photos for a person, uploading a video to Deepfake, and getting the results.
For creating Deepfakes from MMASKED, please click here: MMASKED and find your way to the website.

DEEPFAKESWEB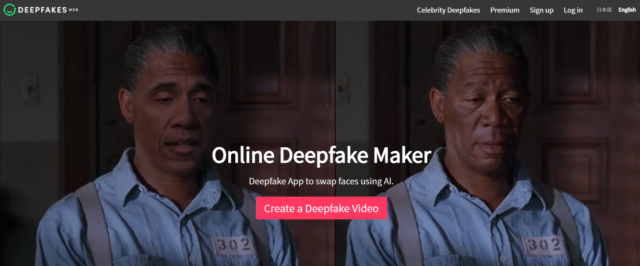 Using its AI field technology, Deepfakewebs is a grooming Deepfake maker platform for making Deepfakes. This platform contains cloud software uploading which gets the work done even faster. On top of that, the platform confirms that they do not share any information or data with 3rd party applications or publish anywhere else.
You can simply create a Deepfake video by clicking here: Deepfakeweb and entertain yourselves.
Conclusion
While using a Deepfaker maker could be fun, researchers have made it clear that this technology can become really powerful in the coming future, which means more realism in Deepfakes. This realism could become a general weapon for spreading hate speech and people that have less knowledge about AI at the moment, will be the ones considering those speeches to be true.
In order to get things organized, professionals are creating much advanced Artificial Intelligence that can trace these Deepfakes and counteract them.