Designs.ai: AI-powered poster platform offering diverse templates and user-friendly interface for stunning, personalized creations. Elevate your visual content effortlessly.
In the fast-paced digital landscape of today, captivating visuals hold the key to capturing attention and making a lasting impact. Now more than ever, the demand for visually appealing posters has surged, driven by the need to stand out in a sea of content. Amidst this creative revolution, Designs.ai has emerged as an innovative online tool that empowers users to craft stunning posters effortlessly.
In this Designs.ai review, we'll delve into the world of Designs.ai and explore how it addresses the growing need for exceptional poster designs. From understanding the significance of tailored posters for different purposes to unveiling the transformative power of artificial intelligence in the design process, we will discover the myriad possibilities this platform offers for creating eye-catching posters that leave a lasting impression.
Now you can get a quick overview of the various tools in use from our Tools Directory.
What Can Designs.ai Do?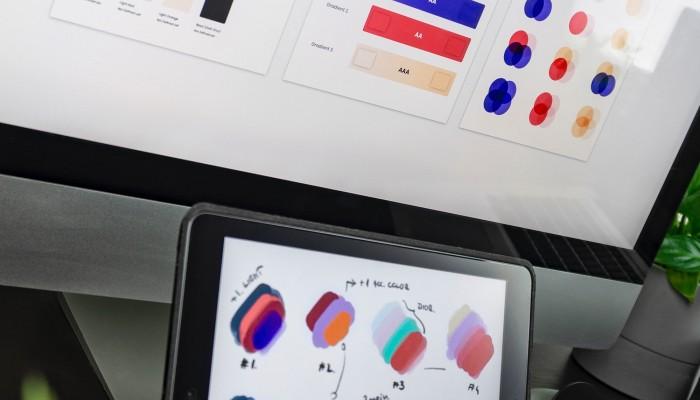 Designs.ai is a cutting-edge online platform that offers a plethora of features, making it a versatile and powerful tool for creating stunning posters. Harnessing the capabilities of artificial intelligence, Designs.ai has revolutionized the poster design process, making it accessible to users of all skill levels. Let's explore the key aspects of what Designs.ai can do:
Diverse Poster Types
Designs.ai caters to a wide range of poster design needs. Whether you're planning an event, launching a product, or promoting your business on social media, Designs ai has templates and tools tailored to each scenario. Its extensive library of templates covers event posters, promotional materials, social media graphics, and much more, ensuring you can find the perfect fit for your specific requirements.
AI-Powered Enhancements
At the heart of Designs.ai lies its artificial intelligence technology. This intelligent system analyzes your preferences, content, and context to suggest color schemes, font combinations, and layout options. By leveraging AI, Designs.ai streamlines the design process, making it quicker and more efficient. Users can now create visually compelling posters without the need for advanced design skills, saving both time and effort.
Customization Options
While templates provide a solid foundation, Designs ai allows users to unleash their creativity through extensive customization options. Users can fine-tune colors, fonts, graphics, and images to match their brand identity or desired aesthetic. This level of personalization ensures that each poster created on Designs.ai is truly unique, helping users leave a lasting impression on their audience.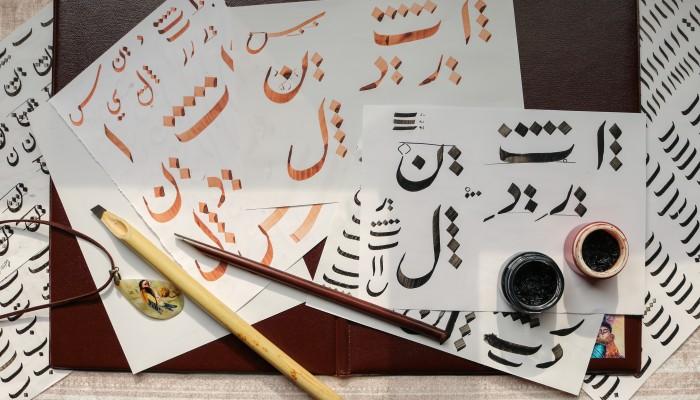 Collaborative Tools
Design projects often involve teamwork, and Designs ai recognizes this need. The platform offers collaborative features that allow multiple team members to work on the same poster simultaneously. With real-time synchronization, seamless collaboration, and the ability to provide feedback, Designs.ai enhances productivity and creativity in group projects.
Designs.ai is a game-changing online tool that empowers users to craft visually stunning posters with ease and efficiency. Through its AI-driven enhancements, diverse templates, and user-friendly interface, Designs.ai opens up a world of possibilities for individuals and businesses alike. Whether you're an entrepreneur, a marketer, or a creative enthusiast, Designs.ai is your go-to platform to transform your poster ideas into eye-catching realities.
Check here to get all AI Poster Generator list.
How to Use Designs.ai to Create A Unique Poster?
Creating a stunning poster on Designs ai is a seamless process. There are steps for you to design a poster:
Step1. Enter the office website Designs.ai design maker, then click "create a design now".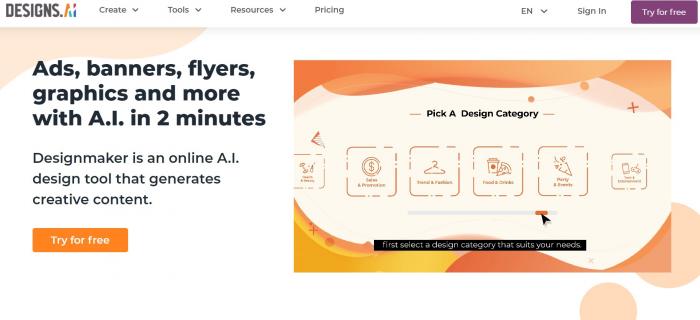 Step2. Input your poster design ideas and select a template.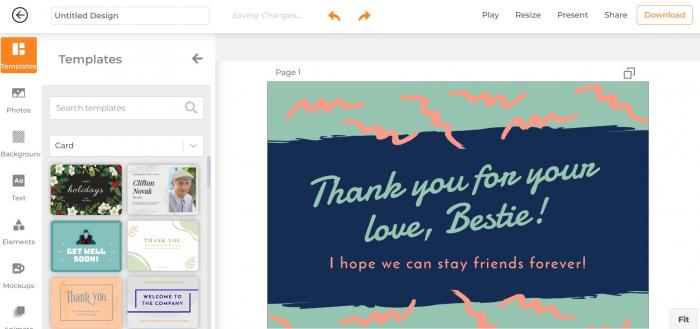 Step3. Click design now.
Step4. Preview and download it. You can optionally edit it.
Designs.ai VS Fotor
While Designs.ai has been a game-changer in the world of online poster design, it's not the only player in the field. Fotor is another popular online tool to design a poster. Let's compare both platforms to help you make an informed decision:
| | | | | |
| --- | --- | --- | --- | --- |
|   | Templates | Price | AI-Powered Enhancement | User-friendliness |
| Designs.ai | Extensive library with diverse options | Free trial & Paid plan strat from 29$/mo | Yes | Intuitive, easy to use |
| | Moderately sized selection of templates | Free trial & Paid plan start from 7.19$/mo | Limited | User-friendly |
In conclusion, Designs ai stands out as a robust poster design tool, leveraging artificial intelligence to provide a seamless and visually impactful experience. Its user-friendly interface and vast template library make it suitable for professionals and amateurs alike. However, depending on individual needs and preferences, users may find Fotor more suitable. Therefore, it's essential to consider specific requirements when choosing an AI poster generator.
Conclusion
By offering an extensive range of customization options and templates, Designs.ai provides the flexibility needed to craft posters tailored to specific scenarios. Whether you're promoting an event, launching a product, or enhancing your social media presence, Designs.ai has the potential to transform your visual content creation experience. When considering online poster design tools, it's worth mentioning Fotor as another popular alternative. While both Designs.ai and Fotor offer user-friendly interfaces and a variety of templates, Designs.ai sets itself apart with its powerful AI-driven enhancements, which streamline the design process and provide valuable suggestions based on content and context. Ultimately, the choice between Designs.ai and Fotor depends on individual needs and preferences.
In conclusion, this Designs.ai review proves that Designs.ai stands as an exceptional platform that harnesses the potential of AI to empower users in creating visually captivating posters. Don't hesitate to explore Designs.ai and other alternatives to unlock your creativity and take your poster designs to new heights. Whether you're an aspiring designer or a seasoned professional, Designs ai has the tools and features to elevate your visual content creation and make a lasting impact.
Also want to design a logo by yourself? Watch this Looka Review: Everyone Can Be Master Logo Designer with AI
FAQs
Is Designs.ai Free?
Designs.ai provides a free trial for its premium plans as well as a free plan. The free trial provides full access to the subscription plan for 30 days, whereas the free plan is available indefinitely but restricts several functions.
Is Designs.ai Good for Beginners?
Designs.ai is ideal for beginners because of its emphasis on simplicity and ease of use. It requires no prior expertise in design or video production. Professionals will benefit greatly from Deisgns.ai as well, especially if they want to simplify their process.