Summary: This article gives a review of the 10 best deepfake apps on the market. It discusses the features, pros, and cons of each and provides recommendations based on various criteria.
Face swapping means superimposing one person's face onto another person's body or image, creating a convincing and seamless composite image or video. Whether you are in the entertainment industry for special effects or on social media for fun filters and memes, deepfake technology has opened up a new world of possibilities, allowing you to replace faces with those of famous film stars, politicians, and others.
With the advancement of artificial intelligence, there is now a plethora of deepfake apps available for you to use in order to produce deepfake videos, images, or recordings. From convincing to hilarious examples such as baby Elon Musk, these apps are being used by an increasing number of people. Whether you're interested in trying out face swap for yourself or simply curious about the technology, this guide is sure to provide valuable insights into the fascinating world of deep learning.
Before showing you the list, let's look at what is deepfake and how it works.
What Dose Deepfake Mean?
According to the definition from Wikipedia, Deepfake is a blend word of deep learning and fake that refers to any video or image in which a face is replaced with that of others. With the support of deep learning and artificial intelligence, deepfake techniques can alter faces or voices and create believable results. In an interview with BBC news, the technologist Sam Gregory said that this technology is a tool that you can create a scenario in which you can have anyone do anything they are unlikely to do normally.
Top 10 AI Deepfake App & Software Review (Updated April 2023)
Price: Free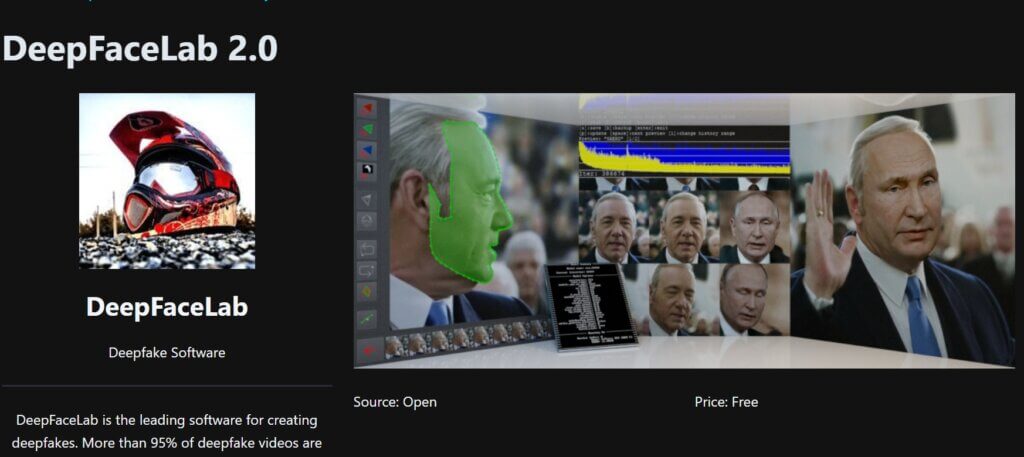 DeepFaceLab is a pioneering deepfake software. You can go to GitHub for app download. The open-source system is made for replacing the face, de-aging the face, replacing the head, and manipulating lips.
This software claims to generate 95% of deepfake videos. You can have doubts about this data but it does live up to your expectation once you get hang of this app. With DeepFaceLab, you can create convincing fake videos with high fidelity, no matter if you are amateur hobbyists or techies who are interested in the research.
Pros

Cons:

Available on

Deepfake software is powerful on PC

Rich features to replace face, de-age face, replace the head and manipulate lips

Not easy to use for amateurs
Rating: 10/10
Check the following video to see how DeepFaceLab work.
Price: Limited free trial; Paid for $129/year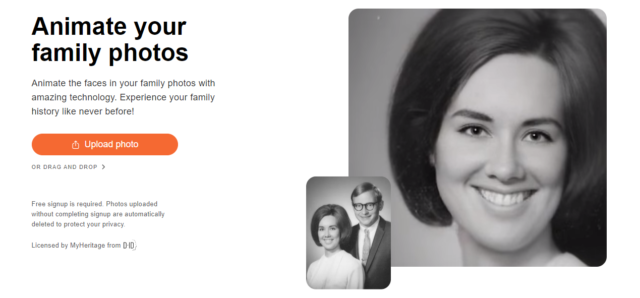 Depp Nostalgia from MyHeritage does not only satisfy the conventional needs for old photo restoration as we previously introduced in this review, but also excites a lot of users on Facebook and Twitter with its latest Deepfake tool Deep Nostalgia.
This fantastic face-changing tool could perhaps create a different and amazing experience. Users just need to upload a photo of their beloved one and animate the face in it to create deepfake effects in one click. Also read: This AI Nostalgia App Brings Old Family Photos to Life
Pros:

Cons:

Available on:

Multiple layers of encrypted privacy. Only you have access to your DNA and results. Data is never sold or used without consent.

Extensive database. It has 6.2 million DNA samples, as well as a large genealogical database for members researching their family history.

Website navigation is confusing for some amateurs.

DNA decomposition is not as specific as claimed.

 
Rating: 9/10
Price: Free; $19/mo for Premium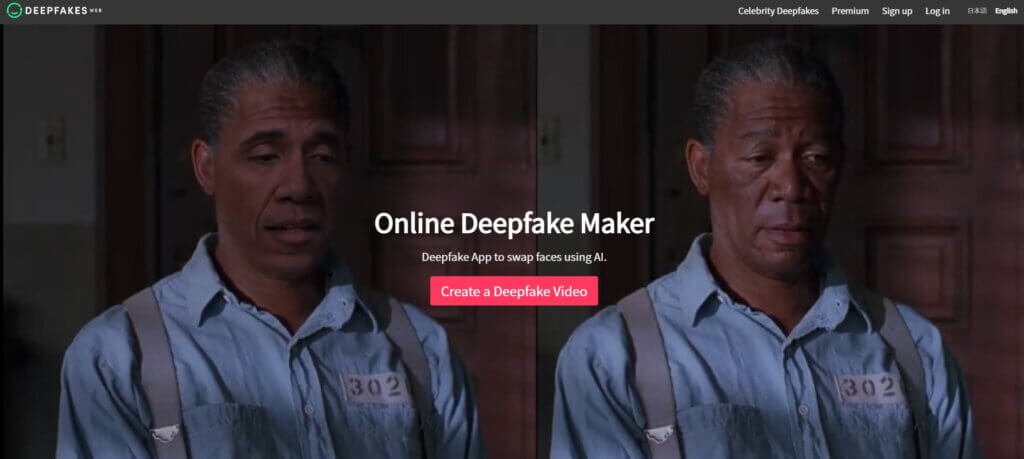 Unlike other deepfake apps that require advanced technical skills or specialized software, Deepfakes web allows you to create your own deepfake videos with just a few clicks of a button.
All you gotta do is upload a video of the person you want to swap faces with and then choose a target video to put their face on. The platform can analyze the uploaded video and replace the original face with the desired one, making the process seamless and efficient.
The site uses insane AI technology to make the whole process super easy and seamless. Plus, there are loads of different video options to choose from, so you're guaranteed to find something that'll make you laugh.In addition to face-swapping capabilities, Deepfakes web also offers options for adding audio or changing backgrounds, allowing for even more creative possibilities.
Pros:

Cons:

Available on:

Generate  voices online for free
Free deepfake software

Limited AI voice models to choose from
Rating: 9/10
4. Hoodem
Price: Free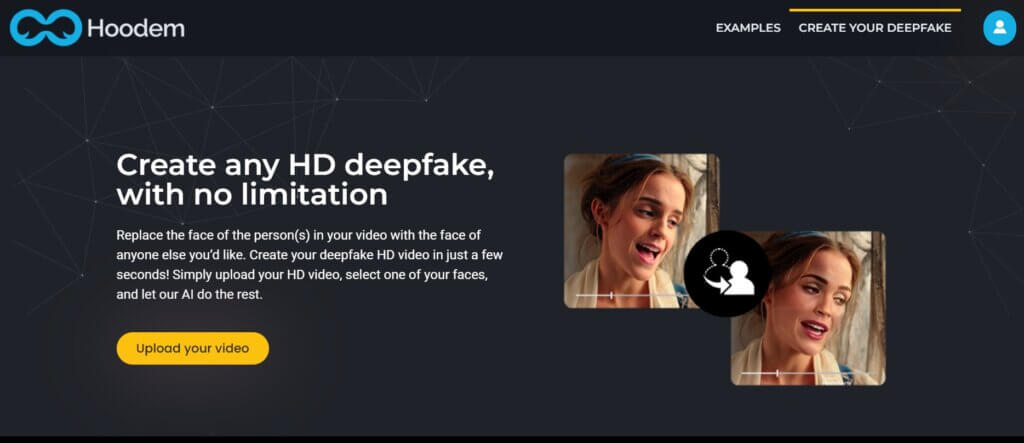 Hoodem is a newly-released deepfake generator. With the use of deep learning technologies, Hoodem allows for the safe and private creation of unlimited new types of video content, including easy production of any deepfake by anyone.
This person's face coming from a photo of:
Any human being
A fictive character (ex: a 3d model, a cartoon character, etc…)
A human-like object (ex: your kid's favorite toy)
A person not present anymore (ex: a loved one who passed away)
All you need to do is to click "Create a deepfake video" on the web page to select your video, select one of your faces and download your deepfake. Check the example of Emma Waston in Beauty and the Beast.
Pros:

Cons:

Available on:

It's easy to use.
Free deepfake generator
Rating: 8/10
5. Wambo
Price: In-app purchase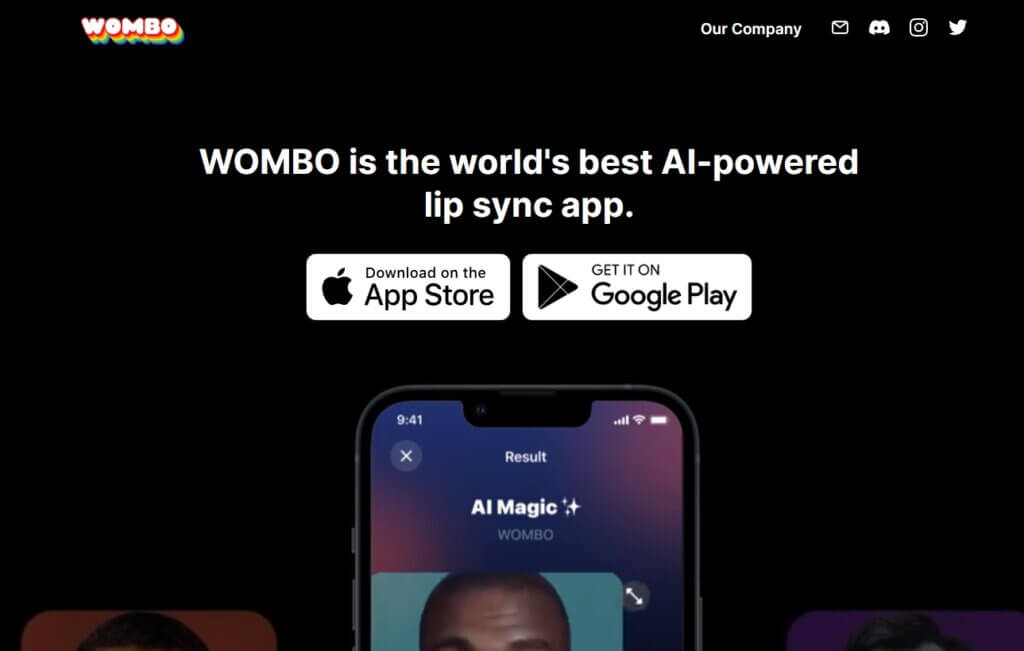 Wombo is a popular lip-syncing app that enables you to turn yourself or others into singing faces. With a variety of 15 songs to choose from, this app allows you to make the selected character sing the chosen song with just a single image.
Right now, this app is causing a stir and has taken over Reels and TikTok platforms worldwide.
Pros:

Cons:

Available on:

Seriously takes care of the user data
Human-level perfection
Cool Visual Effect
Works best with the 3-dimensional characters

May cause a portrait right violation
Rating: 8/10
Similar AI tools you should know: Use Tools To Know How Attractive am I AI
6. Deep Video Portraits
Price:  Depends on API
Deep Video Portraits uses a generative neural network to turn input video into photo-realistic re-animated video. This Deepfake app has trained the adversarial network to generate target videos that mimic the facial expressions, eye gaze, and blinking of the input videos.
So not only do the body and face move like the source video, but every little nuance of expression is captured and reproduced using the target person's own expressions! If you look closely, even the shadows behind the person (if present) are accurate.
The possibility of source-to-target video re-animation is a result of the rendering of a synthetic target video with the reconstructed head animation parameters from the source. This video will show you how amazing it is.
Pros:

Cons:

More lifelike effects

Available to make custom settings for the face.

Mimic the facial expressions, eye gaze, and blinking of the input videos

The deepfake project is not available for all, only offers API
Rating: 8/10
7. Reface
Price: In-app purchase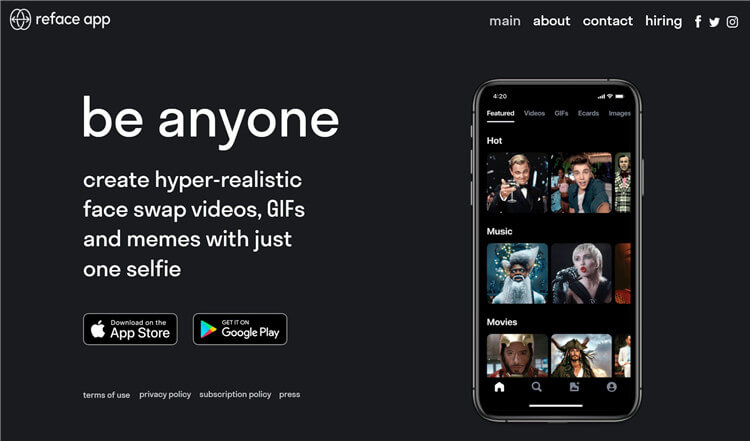 Reface is a popular face-swapping app that allows you to replace your faces with celebrities, movie characters or famous personalities in short video clips. With its advanced facial recognition technology, the app can accurately map the your facial features and swap them with the selected celebrity seamlessly. This technology ensures that the final output looks realistic and high-quality.
Another standout feature of Reface is its vast library of GIFs and videos from various genres such as music, movies, sports, and politics, providing users with a wide range of options to choose from. Additionally, Reface has an intuitive and user-friendly interface, making it simple for anyone to use, regardless of their technical proficiency. Find more similar face apps in our previous post: Top 10 Face Swap Apps Review 2023.
Pros:

Cons:

Available on:

Easy-to-use interface for creating deepfakes.
Advanced AI technology for realistic results.
Customizable options for adjusting details and saturation

Not free to use ($2.99 - $29.99 per item)

iPhone

iPad

Android

Online
Rating: 7/10
8. DeepSwap
Price: $9.99/mo; 49.99/year
Deepswap deepfake maker offers a unique and user-friendly way to create high-quality deepfake videos.
It can analyze facial expressions, allowing for more realistic and natural-looking deepfakes. The app also provides access to a wide range of pre-existing video templates that can be used as a basis for creating new deepfakes.
Additionally, Deepswap ai offers a streamlined and intuitive interface. It's easy to use even if you are a novice user to create convincing deep fakes without requiring extensive technical skills or knowledge.
Pros:

Cons:

Available on:

Easy-to-use interface for creating deepfakes.
Support long video, max 10 min
Support photo and gifs
Rating: 7/10
9. ZAO Deepfake
Price: In-app purchase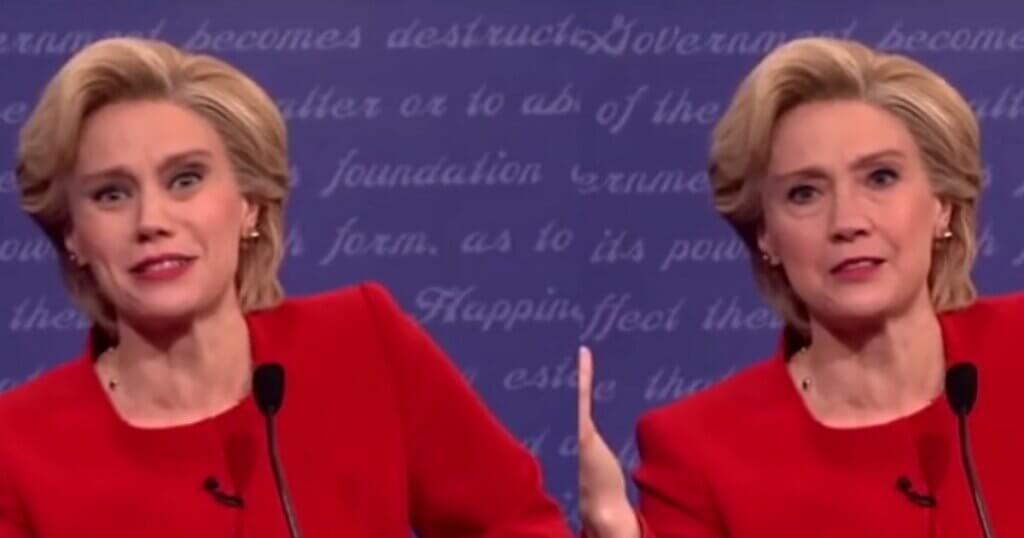 Once causing an overnight sensation in 2019, ZAO, a deepfake app, provides a new socializing experience using an AI engine.
With the deep fake app for Android and iOS, you can realize your dream of becoming of a film star. Unlike other GitHub-based AI projects or complicated face-changing software, this AI app is easy to use. You can easily build a cinematic persona and transfer your face with your favorite movie characters. This deep fake app is a boon for social media enthusiasts.
Additionally, ZAO Deepfake provides access to a diverse range of templates for creating deepfakes, including popular movie scenes and TV shows. The app also offers customization options for adjusting details such as hair and clothing, allowing for even more creative possibilities.
Pros:

Cons:

Available on:

A straightforward deep fake video app
Compatible with Android and iOS
Video editing features
Free deep fake app
Rating: 8/10
10. FacePlay
Price: In-app purchase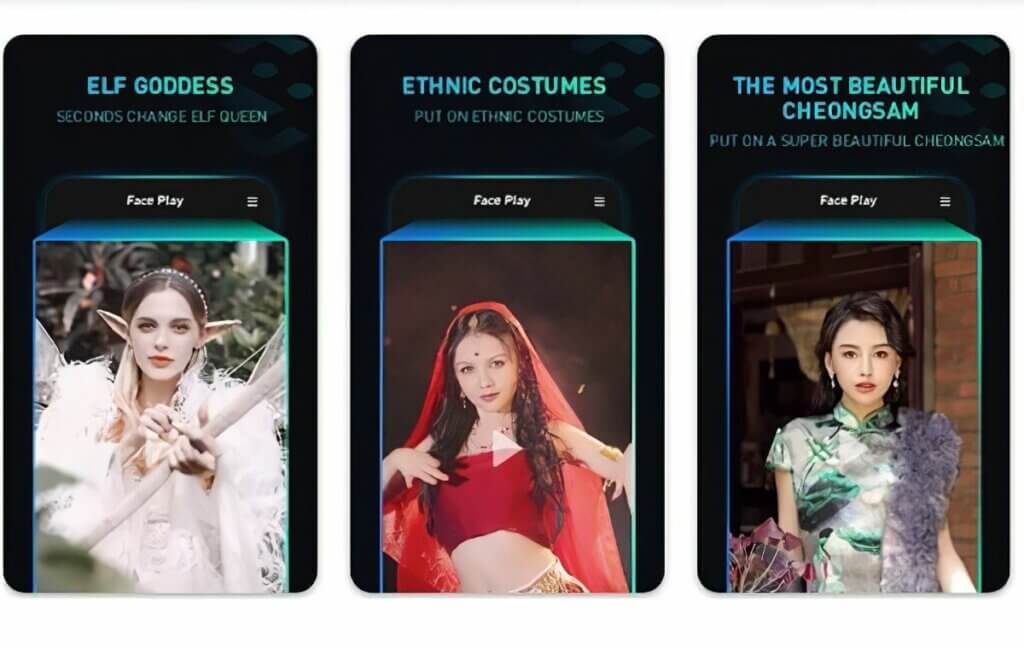 FacePlay is a deepfake app that offers similar features to the Reface app, which allows for easy creation of face-swap videos on both Android and iOS platforms. The app offers a range of short video templates that can be used with ease. All of these templates are free to use, and users can choose their preferred template and add their face to it using just one photo.
FacePlay simplifies the process of creating face-swap videos with its intuitive interface and simple controls. However, while the app is free to download and use, many of its video templates are locked and require purchase before they can be accessed.
In summary, FacePlay provides an enjoyable and straightforward way to create entertaining face-swap videos, but users may need to pay to access its full range of video templates.
Check this video about how to use FacePlay:
Pros:

Cons:

Available on:

Provides diverse video templates
Free for basic features
User-friendly interface

Pay for more video templates and advanced features

iPhone

iPad

Android

Online
Rating: 7/10
Verdict
Deepfake is a controversial but evolving technology. As mentioned above, there are concerns that with the misuse of this technology, face swap will raise various ethical and privacy issues. We should know that this new technology is not just a tool for fooling others with fake videos or images, it has wide applications in industries like gaming, fashion, and entertainment. You can enjoy the fun and freshness it brings you, but please don't use it indiscriminately and mislead others.
With the development of AI and deep fake technology, it can be predicted that you can generate custom avatars with your faces when playing games or shopping online in the near future. Do you think this is a good thing or a bad thing? Feel free to leave your opinions and comments below. If you are interested in deep fake voice generators, check out our full review: Top 10 Voice Generator Review 2023.
Frequently asked questions about deepfake
1. Are deepfakes safe?
It can be quite alarming once misused. Across social media platforms, politicians say funny things and celebrities' faces even appear on adult sites. Individuals might be fooled around when they see realistic videos or images processed by deepfake tools. With this technology accessible to anyone, the hidden risks should not be an afterthought.
2. Is deepfake AI?
Yes. Deepfake technology uses deep learning and artificial intelligence to create convincing but entirely fictional photos from the input. Generally, face-swap technology refers to any videos in which the face or voice is swapped with someone else's.
Wanna have bags of fun with more AI tools? Check out our latest post of an AI game: Play AI Dungeon | Fulfill Your Wildest Dream with AI Text Adventure Game.