In this day and age, technology has surpassed each and every expectation. What was once deemed way out of reach, is now very much possible. The latest generation of mobile phones, tablets and other electronic devices have astounding features with crisp quality. Moreover, the images that these mobile phones produce are simply picturesque and outrageous.

Now, let us take a trip to the past and reminisce about the olden days when pictures used to be mundanely black and white only. Photos just look way better in colour. Even the thought of black and white pictures is scary now. What if we told you that you could colorize old photos into colorful images without any manual editing saving you hours and hours of work?
In this post, we will focus on the cloud service for colorizing black and white photos. Before we take a look at Colourise.com. We can first check a totally free AI colorizer to help you colorize photo online, which can serve as an alternative to Colourise.com.
Best Colourise.com Alternative Recommend-Colourise.online
Colourise.online is a newly released online colorizer that allows you to colorize old photos totally free. Powered by AI, it can also automatically process your photo and make it colorized with accurate colors.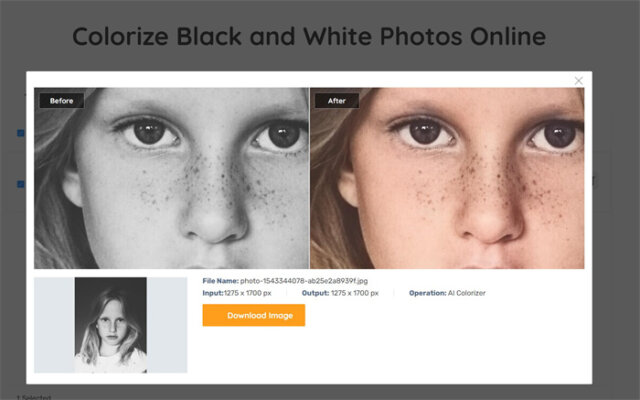 Colourise.com Review
This particular pioneering technology has been around the block since the year of 2014, which is not that old itself. However, Official Colourise  only recently went online and has made this tool available to the general public for their everyday use. It gives your old black and white image a whole new lease of life with its ability to colorize black and white photos with AI in an efficient, structured manner.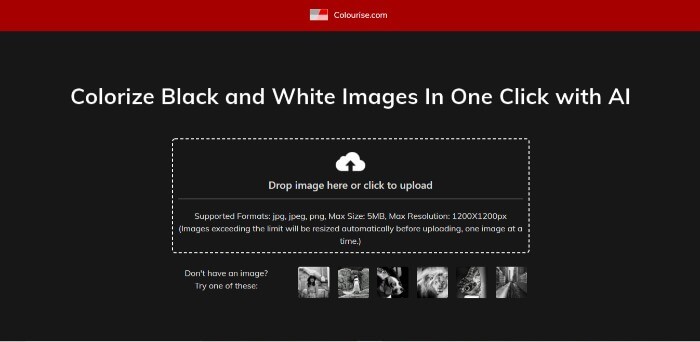 Let's Get Right Into the Details|Colourise.com
The name Colourise may sound familiar to you because there was a similar website called colourise.sg, which was used to restore images from the past. This  tool did the same job but stopped its operation in October 2020. It is actually a predecessor of the current Colourise. This up and coming cutting edge technology has opened up new horizons altogether by with its complex artificial intelligence technology. And almost no other software or website comes even close to it in terms of efficiency.
Find out how it works directly in this video. Don't forget to subsribe to TopTen.AI Youtube Channel for more videos about AI products review.
How to use Official Colourise
It is out and out free to use. It does not even repetitively annoy you like those other shady websites by asking you to register using your email address or any other personal details. It is one of the perfect examples of being user-friendly thanks to its easy to use interface. The
Website, Colourise.com, also loads in a quick and orderly fashion. You just visit its homepage to get started.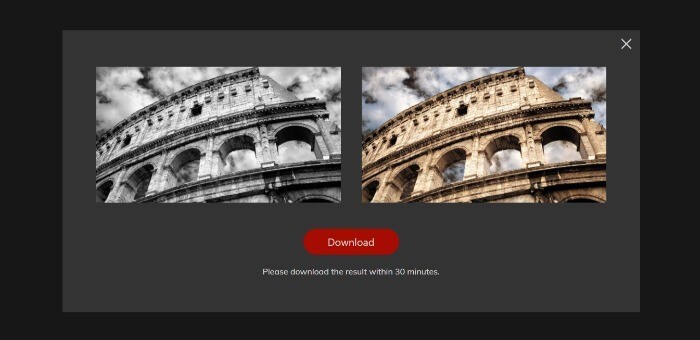 There, you will see a big dropbox in the middle where you can choose to select your black and white picture from your computer, mobile phone or any other device. You also have the option to drag and drop a file, if you are more comfortable with it. You can only upload one file at a time, with a maximum file size of 5MB. The maximum resolution will also be of 1200 x 1200px. Sure, we would love nothing more than 4K resolutions but remember that this site is still young and has a wide scope. Any bigger image than the maximum limit will be automatically sized down.
In a matter of seconds, the AI tool will work its charm, blend the image to colorize old black and white photos and present to you an impressive and plausible end result in most of the cases. It is not 100% accurate but trust us when we say this, it is as good as it gets. Then, finally comes the download option which lets you save the file directly onto your device. Fortunately, there is no limit to the number of times you can colorize old photos. Just keep it coming. To colorize old photos has just never been made easier.
The Verdict
People are always seeking realism when they capture photos which consist of innumerable minute little details as well as a wide range of colors. The realism and colors then play an important role in emitting an emotional kind of a feeling around it, and people then realize and relate to it in such a way that they could not before. Hence, the demand for such a colorizing tool is well on the rise. In the rarest of situations will you easily stumble upon such a magical software. Even more so when it's absolutely free of cost without even registering yourself or providing your personal details. It is a total washout, a game-changer which has brought about endless possibilities.  Check out some of the best colorizing software tools we listed here that you can use them to colorize your old photos.
Many users of this particular AI tool have been dumbfounded at its ability to recreate and colorize old photos. Even though the limit of uploading an image is not more than the size of 5MB, it is proving to be quite advantageous for the consumer or the user of the online software. This website has recently come into existence so we also do expect an update to it in the near future which would allow you to upload much larger files. Uploading of bulk images is another feature that would make the tool even better.
The best and the most important safety feature on Coloriser is that they permanently delete all of the pictures you have uploaded in a margin of 30 minutes, keeping your private images private. One cannot even complain as this  is absolutely free and free things are always a tad bit extra satisfying. There is literally no harm in trying. Just hop on to Colourise.com and thank us later! Also read: Top 10 AI Tools to Recolor Image.