This article provides a comprehensive review of the top 10 AI-powered resume builders for job seekers. The review covers factors such as accuracy, ease of use, customization options, pricing, and supported formats to help users create compelling resumes to stand out in today's competitive job market.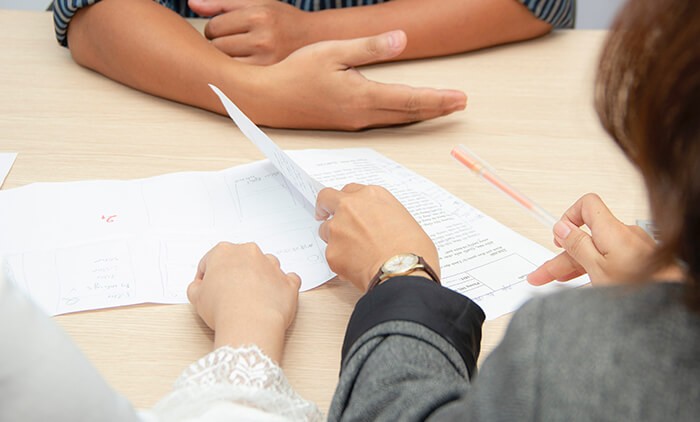 The power of having a good resume is taken for granted, which impacts our profile quite more than we think. A CV or a Resume should contain all your achievements and qualities in a brief yet presentable manner. Employers do read the resumes and don't like to spend too much reading them. Therefore, you should aim to keep it short and to the point. Thanks to AI, making a resume has become more convenient than ever. You can create one of your own in minutes. I have listed the ten best AI Resume Builder Tools that could save you from the hassle of doing everything manually.
Top 10 Best Online Resume Builder Tools
| Product Name | Processing Speed | Accuracy & Quality | User-Friendliness | Supported Formats | Customization Options | Free/Paid | Suitable for |
| --- | --- | --- | --- | --- | --- | --- | --- |
| Rezi Resume | ★★★★☆ | ★★★★☆ | ★★★★☆ | PDF, DOCX | ✅ | Freemium | Job seekers at all levels or career changers |
| Skillroads | ★★★☆☆ | ★★★☆☆ | ★★★☆☆ | PDF, DOCX | ✅ | Paid | Professionals seeking senior or executive positions |
| AutoResume | ★★★★☆ | ★★★★☆ | ★★★★☆ | PDF, DOCX | ✅ | Freemium | Entry-level job seekers or recent graduates |
| MosaicAI Resume | ★★★☆☆ | ★★★☆☆ | ★★★☆☆ | PDF, DOCX | ❌ | Paid | Experienced professionals looking for customized resumes |
| Cvviz | ★★★☆☆ | ★★★☆☆ | ★★★★☆ | PDF, DOCX | ✅ | Freemium | Job seekers from multiple industries and fields |
| Resumestar | ★★★★☆ | ★★★★☆ | ★★★★☆ | PDF, DOCX | ✅ | Paid | Professionals in creative or design-oriented fields |
1. Rezi Resume
Price: Free & Paid (Basic $2/mo, Plus $9/mo, Pro $29/mo, and Lifetime $69)
Rezi Resume builder can create a detailed resume for you in almost no time. In the first step, it asks about your area of expertise and frames everything accordingly. After that, you have to fill up your contact details, followed by a short professional summary. You can mention your experience along with your projects, education, certification, skills, etc. While finishing up, Rezi also optimizes your resume automatically by involving some efficient keywords and helps you get past applicant tracking systems.
Pros:
● Build free resume
● Keyword optimization
● Quick and hassle-free experience
Cons:
● Only one resume in the free version
● Limited templates and fonts
● No access without a subscription
Also read: Top 10 AI Image Brighteners Review.
2. Skillroads
Pricing: Cover letter $60, Resume + Cover letter $140, Resume + Cover + LinkedIN profile editing $215)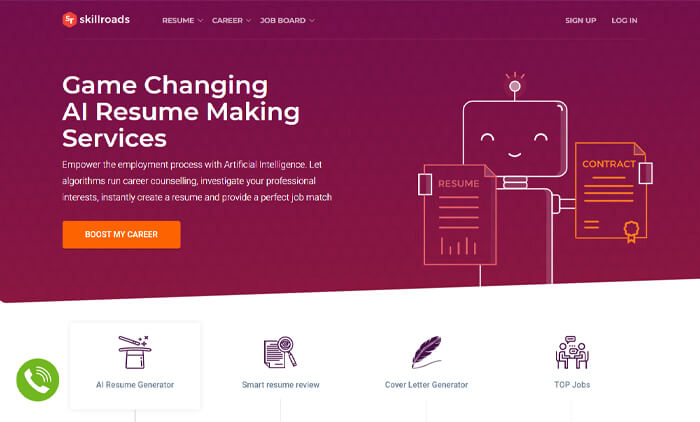 Skillroads AI resume generator helps you build one for free, and you can also order a writing service. It can generate a nice-looking resume in minutes with the help of a questionnaire. The tool is easy to navigate and will not ask you to write long descriptions. Skillroads recommends ordering services for writing cover letters and CVs that are taken care of by their experts. This service has often got a positive response from the customers.
Pros:
● Generate AI Resume for free
● Questionnaire method
● Paid services managed by writing experts
Cons:
● Errors in AI-generated CVs
● Overwhelming prices
● Limited personalization
3. AutoResume
Price: Free & Paid (Basic $2.95/3days, and Premium $12.95/mo)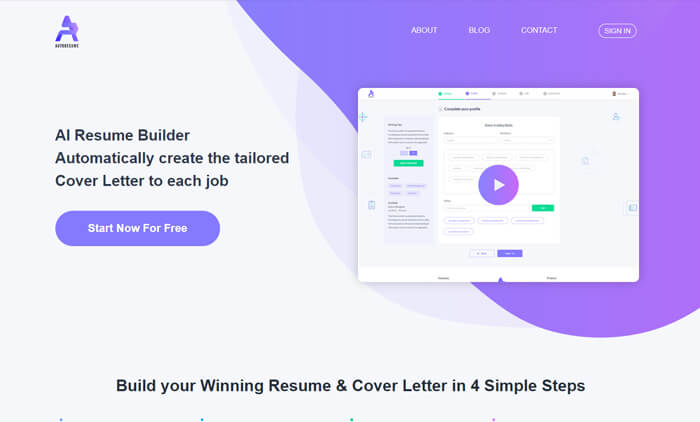 Autoresume.com is an online resume builder in which you can create a CV manually and with the help of AI. With the help of AutoResume, you can create an optimized and unique resume within ten minutes. It analyzes your profile and the nature of your job to insert the right keywords that would eventually help you get past many other candidates having a regular resume. You also get to choose from some attractive templates that make your CV look even better.
Pros:
● Free trial
● Choose between Manual/AI
● Attractive templates
Cons:
● Slightly higher pricing
● Few errors in AI-generated content
● Limited personalization
4. MosaicAI Resume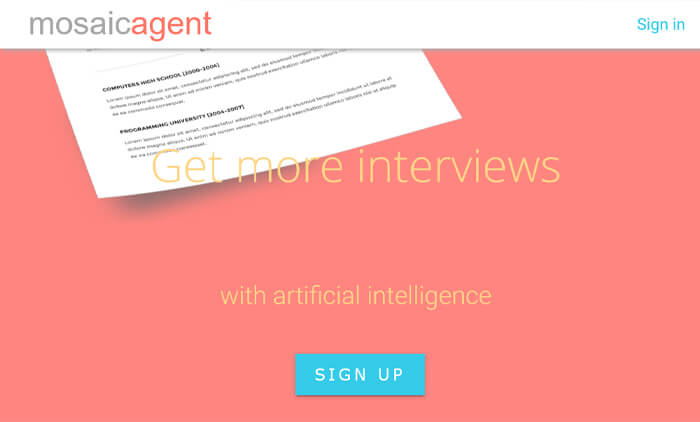 Mosaic AI Resume builder helps you find the right keywords for your resume, and it also provides the keywords/topics that might be of interest to the respective hiring teams. You can also review your resume and analyze errors and writing mistakes. The tool also analyzes the strengths in your writing, which helps you understand how to write more efficiently. This tool is good for optimizing a resume that you already have.
Pros:
● Analyze Keywords/Topics from hiring teams
● Analyze strengths and weaknesses in the CV
● Better optimization
Cons:
● Limited templates and fonts
● Time taking process
● Minor punctuation errors
5. Cvviz
Price: Free & Paid (Starter $59, Basic $89, Standard $149, Pro $239)/month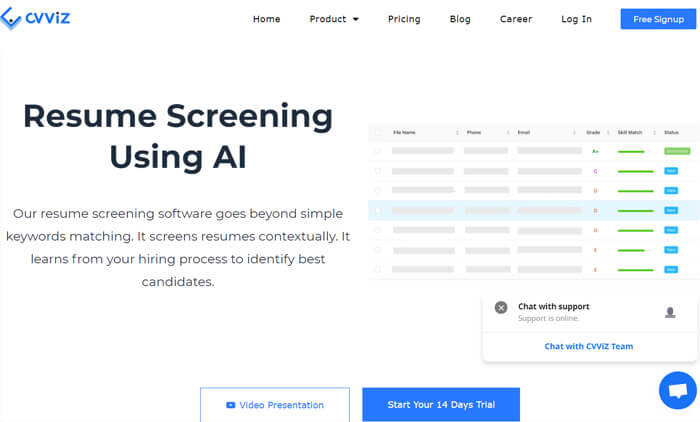 Cvviz.com is an AI Resume Screening tool especially designed for companies to ease their hiring process. It goes beyond the simple keyword matching and contextually screens all the resumes to identify the most suitable candidates. This tool got adopted by hundreds of companies making us realize how important it has become to have an optimized resume. It also has an applicant tracking system with candidate sourcing that helps companies to find the right person for their job.
Pros:
● 14-Day trial
● Precise Resume Screening
● Candidate sourcing and Applicant tracking system
Cons:
● Limited features under the free trial
● No resume generating
● Misleading at times
6. Resumestar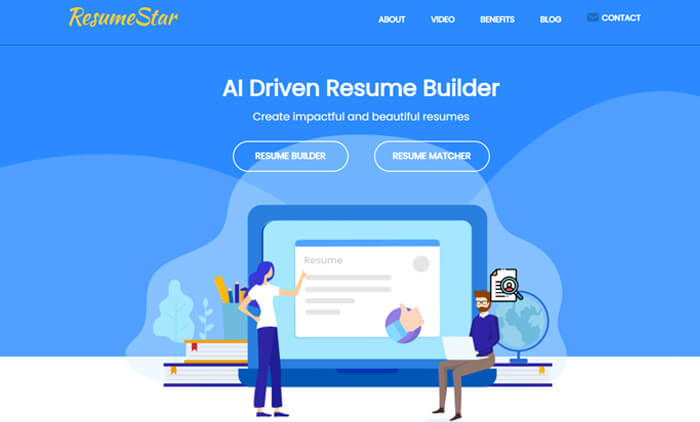 ResumeStar is a free online resume generator that uses AI to create impactful profiles. This tool is designed especially for entry-level job seekers/freshers and students who belong to the IT Industry. It formulates a modern-styled one-page resume and increases your chances of getting hired. The tool has an AI-based Resume accreditation and standardization, which helps you stand out among hundreds of applicants. Once your resume generates, you can share it as a QR Code that makes it quite convenient to store.
Pros:
● Free online tool
● Modern one-page resume
● Resume accreditation and standardization
Cons:
● Designed for IT Industry
● Data theft is possible through QR code
● Limited personalization
7. Glever resume builder
Price: Free & Paid (In-App purchases: $9/item)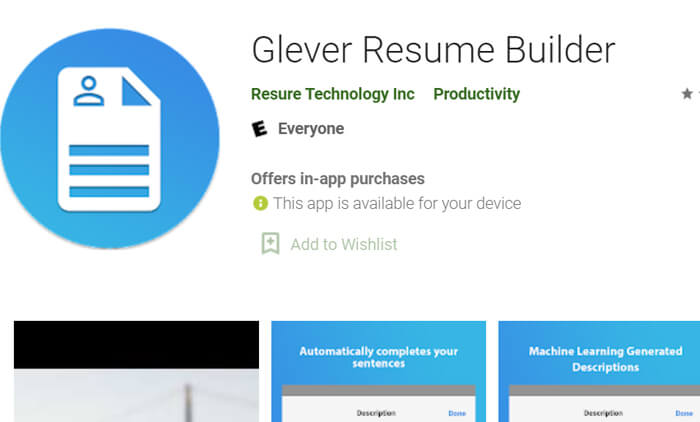 Glever is an advanced resume builder app that provides an AI-powered automated writing service. It creates a basic resume just by making you choose from its keywords. You can further add any other crucial details on your own. It even helps you to find out the skills that you lack for your ideal job. You can choose from sixteen professional-looking templates and create an unlimited number of resumes for different careers.
Pros:
● Free trial
● Good range of templates
● Find lacking skills for the ideal job
Cons:
● Generic AI resume
● Manually add important details
● Multiple bugs reported by users
8. Enhancv
Price: $19.99/month, $44.97/quarterly, $65.94/6 months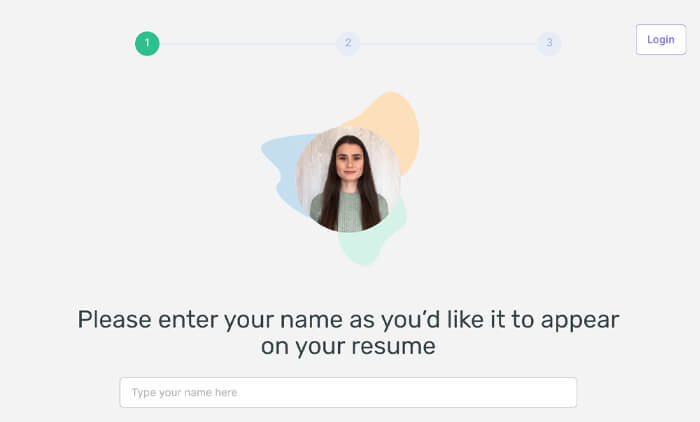 Enhancv is an online resume builder that gives you more control over the content. After filling up your details, you have to add each section like education, experience, or skills one by one to move forward in the process. It consists of twenty different categories to add to a resume that can be helpful for many. Although, you can only create one document in the free trial. If you want to edit or rewrite something in the first document, you cannot do it without the subscription.
Pros:
● Precise resume building
● 20 set of sections
● More control over the process
Cons:
● Only one resume allowed in free trial
● Higher pricing than others
● Confusing website interface
9. Resume Shine
Price: Free and Paid (Resume- $29.65, Cover Letter- $7.8)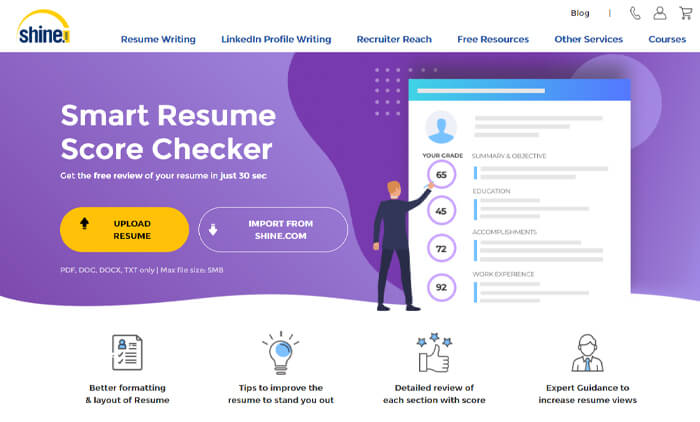 Shine.com's smart resume score checker helps you to analyze your resume and optimize it for better results. Along with analyzing your data, it also reviews your resume and gives suggestions to improve it accordingly. Hire writing services directly from the website to further enhance your CV. The expert would charge a small fee to draft a resume, cover letter, or LinkedIn profile for you. You cannot create a new resume on this site.
Pros:
● Free resume score checker
● Affordable writing services
● Suggestions to improve resume
Cons:
● No AI resume generator
● Vague suggestions
● Inaccurate scoring for the same resume
10. Resume Worded
Pricing: Free & Paid ($49/mo, $99/3 months, and $229/year)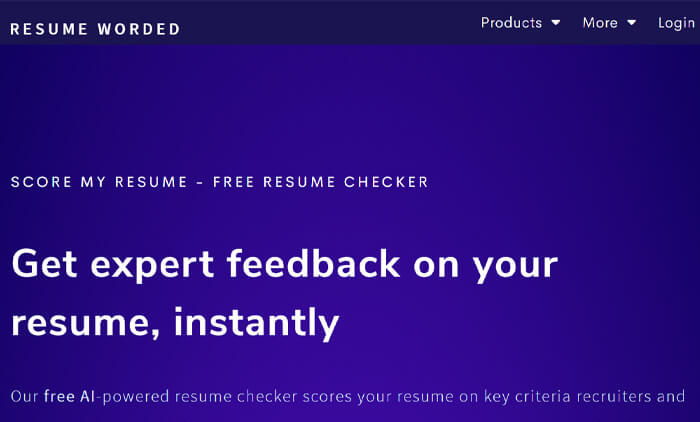 Resume Worded is another online resume checker that allows you to compare your resume with professional CVs. By doing this, you can optimize your resume to meet the criteria of the recruiter. It gives you a slightly better chance to get selected for further interviewing. You can choose from more than a dozen templates. It also features a job search checklist which makes it easier to search for jobs in some areas.
Pros:
● Free trial available
● Compare resume
● Useful suggestions for optimizing
Cons:
● Costly pro version
● No AI resume generator
● Limited usage in the free trial
Also read: Best 10 Smart Mockups Generators Review
Conclusion
AI Resume builder tools save a lot of time and effort for millions of people worldwide. These tools have been around us for a while and are not that popular or celebrated. But all job seekers know their worth. With the gift of AI, such tools can create even better and more optimized resumes than an individual. We hope that with the help of this list, you can identify the best resume builder or score checker according to your needs. You may also be interested in Top 20 Website Builders Review 2023.
FAQs
1. What's the difference between an AI resume builder and a resume checker?
An AI resume builder helps you to create a new resume from scratch. However, an AI resume checker assists you in analyzing and scoring resumes that are already structured. You can use a resume checker to optimize your old resume that might be written by hand. In a resume builder, your newly created document would get optimized automatically.
2. Which is the best AI resume builder?
Rezi is the best AI resume builder as it can be used for free to some extent and its paid versions are also fairly priced. It notes all the crucial details for a resume and optimizes it with the respective keywords that give a better outcome.
3. When do you need an automatic resume builder?
We need an automatic resume builder while applying to multiple jobs at the same time. Applying for jobs and getting selected for interviews has become quite a hectic process in which many people struggle. People apply for multiple jobs because the chances of getting selected are very low due to the number of rising aspirants.
4. What is the best resume builder?
Autoresume.com is the best overall resume builder tool. You can create a resume either manually or take the help of AI. In both conditions, it suggests you the best possible keywords to add. It also has a good range of attractive templates that can be used to create a striking resume for free.