Summary:  Inverting colors can reveal previously unnoticed elements in a dark image and is ideal for abstract photography, photo collages, and fine art. This review discusses the benefits of color inversion in photography and provides a list of the top ten free online photo inverter tools.
Are you looking for a way to invert the colors in your photos? Look no further! There are free color inverter software options available that allow you to easily reverse the colors in your pictures. This process creates a negative-like effect, which can be used as a filter or effect in various software programs. Despite the method used, the outcome of color inversion remains consistent across all programs. Additionally, many other effects and filters can be applied alongside color inversion. You can find a photo inverter to invert photo color here.
This article will provide a solution to the problem of inverting colors in photos via free color inverter software. We will delve into the concept of color inversion, its uses as a filter or effect, and how it compares to other methods.
How do I invert old and black photos?
Color inversion can be advantageous in various scenarios, such as when viewing an online black and white picture with insufficient lighting where minor details are difficult to discern. In addition, photographers who still use film can utilize photo color inverters for scanned negative images typically saved in TIFF format. By employing the inverted image, they can preview what the final photograph will look like in various formats.
Inverted images can also provide a striking and unexpected view of the world, making them ideal for abstract photography, photo collages, and fine art projects due to their unique properties. They're particularly suitable for Halloween decorations since they can create an eerie or spooky atmosphere. For those looking to turn black-and-white film negatives into photographs without chemical processing, Photoshop's Invert tool is a viable solution. Following these instructions can help you invert a grayscale picture captured by a scanner or digital camera while enhancing its contrast and brightness.
Colored Images Through AI Photo Colorizer
It's truly remarkable how precise the colors appear in the Afterimage. The level of precision is simply amazing, making it seem as though the image was initially colored that way. VanceAI Photo Colorizer has an exceptional capability to capture the minutest details, such as shadows, which contributes to its outstanding performance. Moreover, the palette of light colors used is diverse, which is a noteworthy aspect worth considering.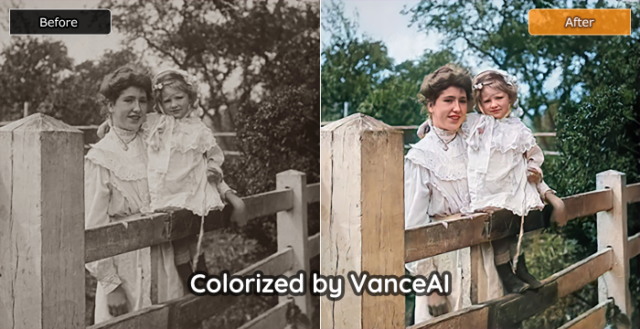 The tool produces a superb conversion from black and white to color, enhancing the image with stunning water and light reflections. The remarkable ability of the tool to capture and translate the image's distinct features into a visually compelling and credible outcome is impressive. These photos are equally fitting for use as wallpaper in any room, given their exceptional quality.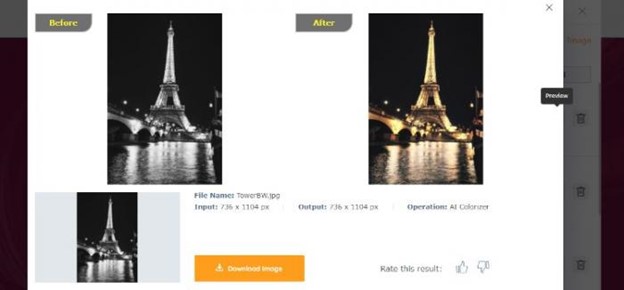 Best 10 Photo Inverters
This is the preview table we created after reviewing and summarizing the top five products. Continue reading if you want to know more.
| Product Name | Price | Ease of Use | Features | Compatibility | Overall Rating |
| --- | --- | --- | --- | --- | --- |
| PINTOOLS | Free | ★★★★☆ | ★★★★☆ | Windows, Mac, Linux | ★★★★☆ |
| Image online | Free | ★★★★☆ | ★★☆☆☆ | Online | ★★★☆☆ |
| Pixelied | Free and Paid | ★★★☆☆ | ★★★☆☆ | Online | ★★★☆☆ |
| Wtools.io | Free | ★★★★☆ | ★★★☆☆ | Online | ★★★★☆ |
| Gifgit | Free | ★★★★☆ | ★★★☆☆ | Online | ★★★★☆ |
1. PINTOOLS
PINTOOLS is a renowned and extensively utilized software for editing images. It offers a vast array of tools to improve and modify photographs. Among its picture adjustment features, Invert Colors stands out as an effective way to invert colors. To access this function, simply locate it in the menu and click on it.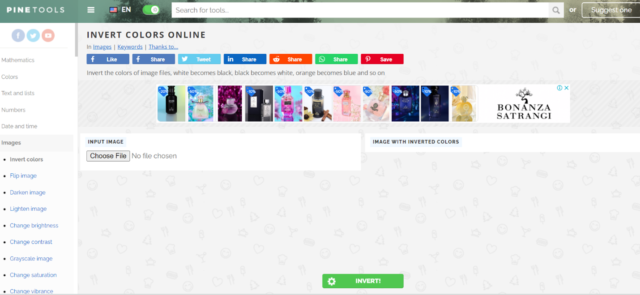 Pros
Plethora of tools.
Invert Colors is one of its picture adjustment capabilities.
Cons
Sometimes quality issues.
2. Image online
This is a complimentary web-based program that allows you to reverse a picture's colors. The tool operates by swapping the red to cyan, green to magenta, and blue to yellow. To invert the colors of your image using this software, simply upload your picture into the application and press the "invert" button. As a result of color inversion, bright areas of the photo are transformed to appear darker, whereas dark regions become brighter.
Moreover, in the context of this tool, areas that were once red are now presented as cyan, while green regions display a magenta hue. There is no charge to use this tool, nor are there any hidden fees, sign-ups, demos, or limitations on the number of photographs that can be subjected to color inversion. This version has no constraints, making it ideal for anyone looking to invert their images without hassle or added expenses.

Pros
Users may use this feature to change the color of a picture.
You don't need any particular abilities to use our tool to invert the colors in your picture.
Cons
More features are required.
3. Pixelied
If you desire to impart a vintage character to your pictures akin to the traditional negatives, then employ this internet-based photo inverter tool that enables you to seamlessly alternate between complementary color schemes, for instance, from blacks to whites and reds to greens.
This tool can convert the whites into blacks, or vice versa, thereby creating an unusual and dreamy atmosphere in your photo. Utilize this tool to grab as much attention as possible for your photograph.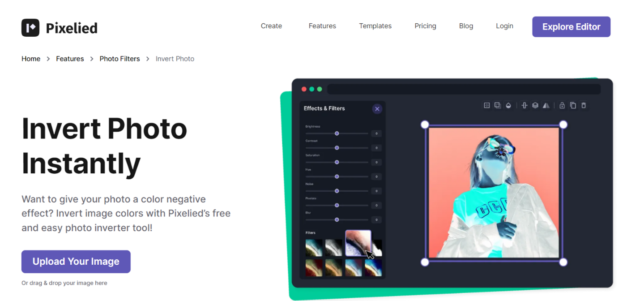 Pros
Immediately flip between complementary color palettes
Cons
You have to pay for extra features.
4. Wtools.io
Simply upload your picture or image to the provided form and click on the "Invert" button, and within seconds you will receive an inverted version of your image.
This tool operates directly in the client's browser, ensuring that the colors of your pictures are inverted without any need for server conversion. As a result, there is no delay in loading, processing, or downloading images. So feel free to upload your pictures and invert them instantly with our user-friendly tool.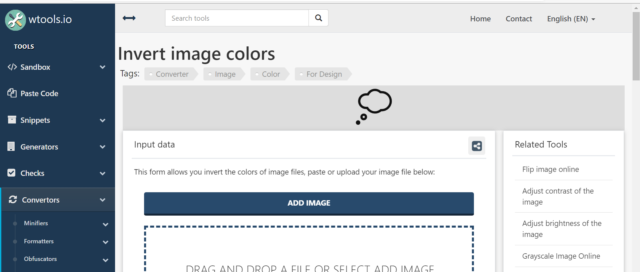 Pros
It does not require registration and is free.
Most convenient and reliable online photo color inverter.
Cons
5. Gifgit
Another excellent online photo editing platform is available that offers an array of features including layering, layer masks, and a workflow system akin to traditional desktop editors.
You don't need to rely on desktop applications anymore, such as Microsoft Paint, Photoshop, or GIMP, for quick adjustments. This top-notch online photo editor enables you to edit your pictures with ease, all without leaving your web browser.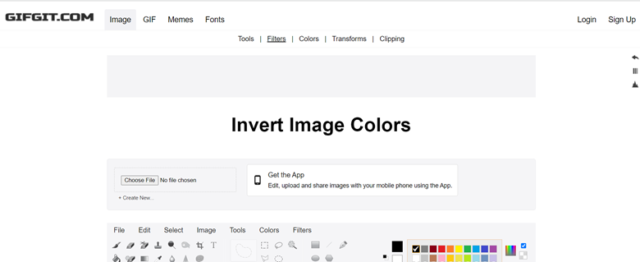 Pros
Free online image editor to invert the colors in your image or photo
Cons
6. Photo funny
With Photo funny, you can alter the colors of an image to create a negative effect, and this can be easily achieved without any downloads or time-consuming processes. By inverting the colors of any online image, you can transform its appearance completely.
Inverting the colors of a photo can give it a distinctive aesthetic similar to traditional film negatives. Should you ever want to restore the original colors of an image, you can use an inversion tool like "Photo Funny" to do so. It's important to note that this filter is not designed to hide or obscure an image, but rather to enhance its visual impact.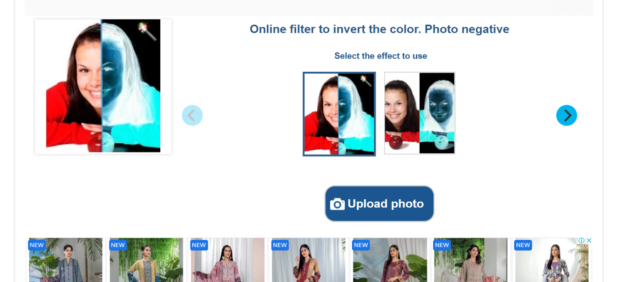 Pros
Invert a photo's colors to give it a unique aesthetic reminiscent
Cons
7. Toolzu
With the photo color inverter tool, you can transform a white image to black and enhance its details. You can upload any file format, including TIFF, to preview how the picture will appear once it's done. At the pixel level, the tool replaces white tones with dark ones and vice versa, thus completely reversing the situation.
With this application, you have the freedom to choose from a vast array of picture formats for uploading your photos. For a closer look at the picture, use the "Invert" button to adjust colors and brightness.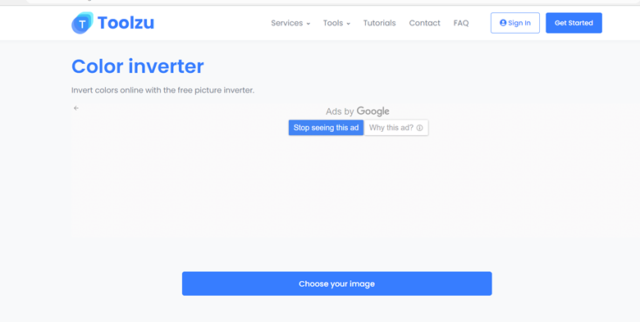 Pros
Change a white picture to black to better notice the details.
The application accepts a wide variety of picture formats
Cons
8. Converthub
You can easily convert 88 additional graphic formats to inverse color mode, such as.PNG,.JPG,.GIF (Encapsulated PostScript),.BMP (Bitmap), and.PS (PostScript).
Inverting an image's colors results in their complement to the original value. Essentially, this process transforms black into white, yellow into blue, and red into aqua.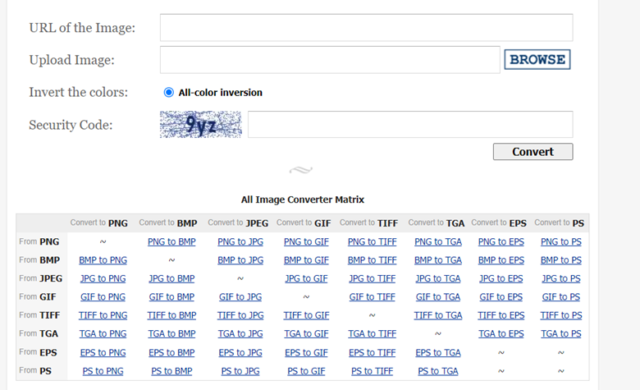 Pros
Cons
Complicated user interface.
9. Lunapic
Here are some top-notch photo inverters available for free! The user interface is straightforward, and the components used are of outstanding quality. After using the editor, we didn't feel obligated to buy anything, and in fact, we looked for a way to donate as we were extremely pleased with the results. We owe our gratitude to Lunapic for making this possible.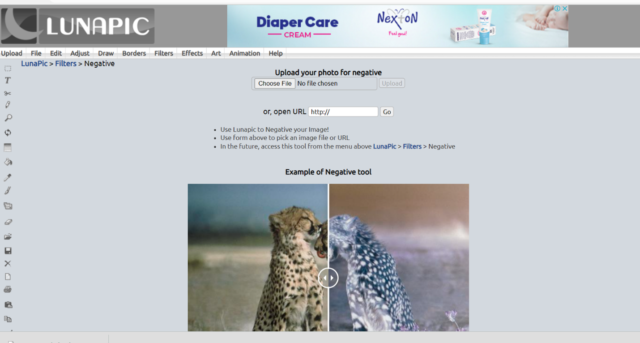 Pros
A lot of features
Excellent results
Cons
Sometimes errors occurred.
10. IMGonline
You can easily transform your photos into negative or positive with an online application. Simply select the picture from your device, click the OK button, and wait for a few seconds to download the finished product. The default configurations are already in place for your convenience.
With this tool, you can effortlessly create a positive image from a negative photograph using the default settings. To produce a "black and white negative," first convert a color photo to black and white, then download the output, process it here, and repeat the procedure. Your original picture remains unchanged, and you will receive a processed image as a result.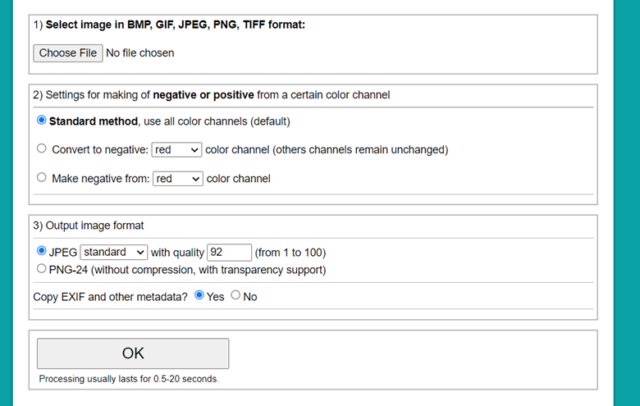 Pros
Easily create a positive image from a negative photograph using all of the default settings.
Cons
Conclusion
Most photo color inverters that can invert colors also come with a variety of editing options to enhance your images. Additionally, these programs offer batch processing, where you can invert the color of multiple photos at once. These image editors support various file types such as PNG, JPG, GIF, BMP, TIFF, and many others.
Inverting colors is a simple technique that can yield unique and intriguing photographs. You can take it a step further by combining different effects to create something truly surprising and unexpected. For instance, using the inverted picture to generate a double exposure can help you expand your creative vision and explore new abstract concepts.
Another option is to flip the colors in your photographs before inverting them. This approach creates even more unusual results. With the right tools, landscape photos can be transformed into surreal worlds, and portraits can become vibrant pop art pieces. Adobe Photoshop is an excellent tool for achieving these effects.
FAQs
How do I invert an image?
If the lighting in your photograph is insufficiently bright, you may find it helpful to flip a black and white image online. This will enable you to discern even the minutest of details in your picture. Moreover, photographers who are still reliant on film may discover that integrating an image color inverter into their workflows can prove advantageous.