Summary: Alternatives for ChatGPT streamline the process of writing articles and answering complex questions with AI-powered chatbots. These tools provide accurate, fast, and reliable responses that help businesses to create effective content for their websites or social media platforms.
If you want to find some relevant information about specific topics, then you can use ChatGPT. It is a platform that allows you to question anything you want and get answers to your questions instantly that are available on the web. You can use AI writing to create anything you want to be related to your articles by providing simple details.
Find more AI Tools at our newly launched Tools Directory.
Why Do We Need Alternatives for ChatGPT?
Alternatives are sometimes better options. ChatGPT might have the best performance and well-known tool that allows you to be more creative with your work. But this doesn't justify that all other tools are nothing compared to it. There are specific pros and cons about every platform, so in order to fill those cons, you need to have some chatbot alternatives. ChatGPT is used for one sole purpose, that is AI writing, for which it is well known, but there are some more features related to writing rather than just creating content.
Top 10 Chatbot Alternatives for ChatGPT
This is a general overview table made by us, if you want to see our more detailed review, please keep reading:
| | | | | |
| --- | --- | --- | --- | --- |
| Product | Main Function | Speed | Target Audience | Price |
| Bard AI | AI Chat, writing | ★★★☆☆ | General public | Free |
| Chatsonic | AI writing | ★★★★☆ | Writers/Bloggers | Free/$12.67 |
| Microsoft Bing | Web search engine | ★★★★☆ | General public | Free |
| Perplexity AI | Answering engine | ★★★☆☆ | Researchers/Students | Free |
| YouChat | Answer and translation | ★★★☆☆ | General public | Free |
Google Bard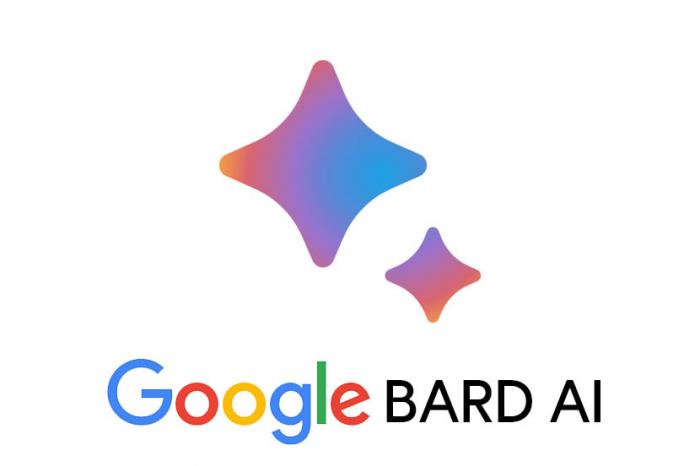 Google bard is another chatbot alternative that is blooming on the web. It is a great formidable rival of ChatGpt. Google has just announced its new experimental conversational AI service, Bard, which has now released! Google bard employs a language model for dialogue application. Known as LaMDA. Bard has access to up-to-date information, and it does not rely on any training. It seeks to combine the breadth of the world's knowledge with the power, intelligence, and creativity of language models. It gathers information from the web and provides fresh high, quality responses.
And after our tests, we found that he can even collect the latest amount of information, for example, we used it to check the latest Google algorithm update.
Detailed and latest review about Bard AI
Features
Gathers information from the web.
Uses a language processing model.
Provides up-to-date information.
Pros
Gathers knowledge based on your requirements.
It has a unique language processing model.
You can get the latest information.
Cons
It sometimes provides false information.
It is unclear whether the system is stating facts or not.
Chatsonic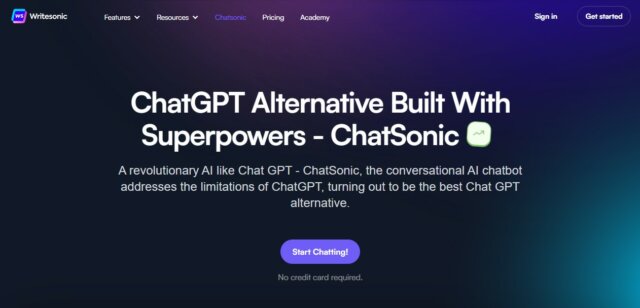 Chatsonic is basically an AI-powered chatbot that uses natural language processing that helps you to write unique articles. You can write unique and non-plagiarized content smoothly without any effort with the help of Chatsonic. It is one of the best chatbot alternatives that is considered to be a better solution than ChatGPT.
follows the latest trends in AI writing, and all writing features are programmed in it. And Chatsonic allows you to precisely convert your thoughts into an article by offering advanced capabilities. All the information it provides is up-to-date and based on current events. You can create art from simple text, and if you find it difficult to write, you can use voice commands. All it requires is a simple sign-in without any credit card, and you can enjoy all the features of Chatsonic online. This is great as you have to do just to spend a maximum of 15 seconds, and you will be able to operate its tools accurately. Click Writesonic Review to read more.
Features
You can write factual content based on current information.
Create digital artwork and visuals for anything.
You can give voice commands instead of typing the whole thing.
Price
Its free trial generates up to 2500 words for 0$.
Long-form generates up to 47,500 words for 12.67$.
Pros
You can try it for free.
Write factual content easily.
Voice commanding features.
Generate digital artwork instantly.
You can create content for your social media platforms.
Cons
Microsoft New Bing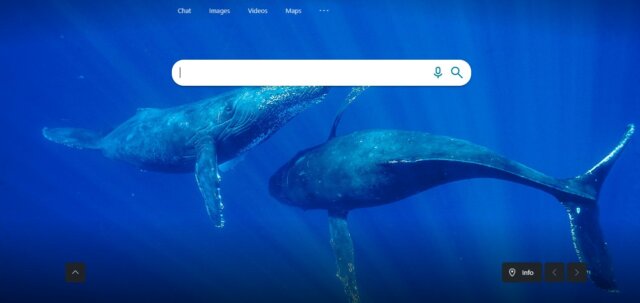 Microsoft New Bing, commonly known as Bing, is a web search engine owned and operated by Microsoft. It connects people with the most relevant information they ask for. You can find almost all the answers to your question with the help of this Chatbot alternative. It provides easy access to quality content that is produced by certain web developers. It is a search engine where you can search for any kind of information you want from the web. Read more: Microsoft Bing Released New Bing With ChatGPT Function
Features
You can search for anything you want.
It offers the same item as other leading browsers.
You can get rewards when you sign in.
Pros
A reward system.
On-page updates of topics.
Reliable search engine.
Cons
Most effective when you sign in.
Minimal features.
Vague privacy control.
Perplexity AI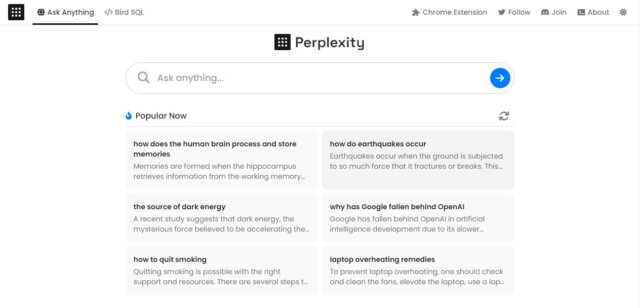 Perplexity AI is an AI answering engine that delivers accurate answers to complex questions simply using large language models. It has recently introduced a proper conversational search engine that is designed to provide accurate information to its user's requirements. The perplexity AI uses exact current details about your required question. Rather than just answering your questions, it also provides proper links and sources of the date from it took it. It unlocks all the forms of knowledge you acquire. All you have to do is simply ask anything, and you will get an answer from perplexity AI. Perplexity is a statistical program or a language model that predicts a text sample. It can be used to compare various language models and identify issues in a chatbot dataset.
In addition, the chatbot with special features like it has Character AI, which allows you to communicate with a variety of famous tasks in the world.
Features
Ask anything you want from perplexity AI.
It answers your questions instantly.
It provides information based on the current situation.
Pros
Calculates information fastly.
You can estimate various language models' uncertainty
It is not influenced by outliers in the dataset.
Cons
Sometimes it is not accurate for final evaluation.
It is difficult to make comparisons across datasets.
It favors models that are trained on outdated datasets.
YouChat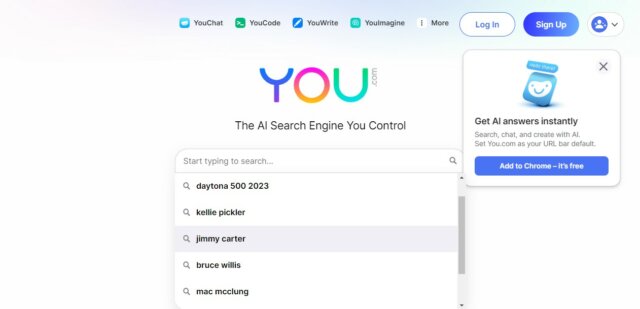 YouChat is a chatbot alternative that can all your simple questions within no time. Not only it answers your required questions, but if you want a proper explanation of your question, then that can also be done. It has a lot of features related to your questions. You can translate your text if you don't understand the sentence due to language, then you can translate it with YouChat. With this tool, you can get a detailed summary of your text with exact and relevant information. If you are not able to compose your emails or if you are taking some time to compose them, then this tool is the best option for you. YouChat is powered by a powerful artificial intelligence system that quickly responds to your requirements. It has a natural language processing system that allows you to have human-like conversations.
Replika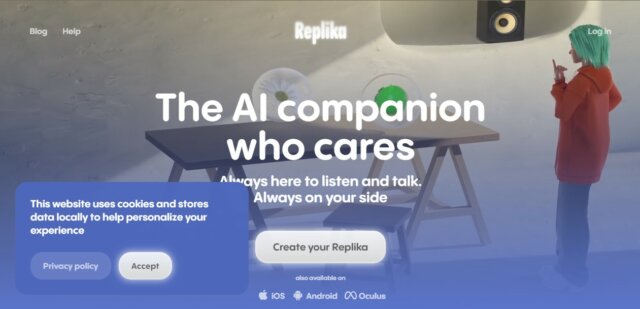 Replika AI is created to give everyone a virtual assistant that you can socialize with. You can have a virtual personalized chatbot just like another chat alternative. The app claims that the chatbot is your companion who will always be there when you want to chat with it. This model is designed to learn over time. The more you use it, the more it will get used to you. As it is based on an artificial intelligence system, it takes some time to adjust. You can get yourself an AI assistant all the time or maybe like a friend. Now you don't have to worry about having a friend anymore all the time when you have replika AI. You can also use it as a source of entertainment if you are feeling lonely or bored.
OpenAI Playground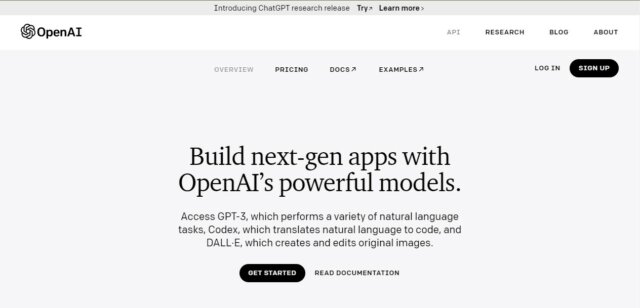 OpenAI Playground is a great chatbot alternative a sense for someone who wants to explore the capabilities of AI. not only is this tool user-friendly, but it is strict to your commands. What you want will follow exactly and provide relevant information. This tool is also very simple and easy to use. It does not even require any sort of manual effort. This tool is best for job hunting as it will easily hunt down job content for you that you can apply on the web. The conversations with Open AI Playground are totally natural as it is based on artificial intelligence's natural language processing system. You can create a great conversation that sounds like some real people are chattering with each other that is why the playground is added to it.
Character AI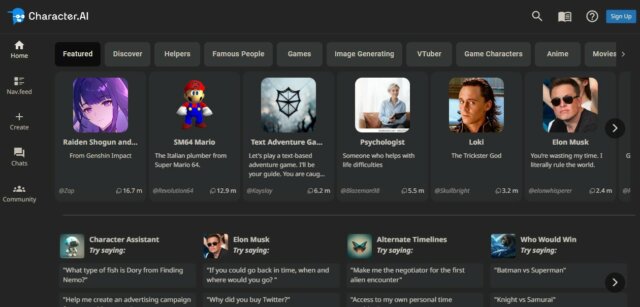 Character AI is a neural language model chatbot web application that allows you to create general conversation in textual form. You can get human-like responses and properly participate in the contextual conversation. And you can create unique characters and craft their personalities according to your requirements. Also, it's available to set specific parameters under which you want the character to be as you publish it for your community. There is a list of certain characters that are based on some popular media sources, or they can be celebrities, and some of them are completely original. You can assist yourself with certain goals in mind, like creative writing or a text-based adventure game. You can prioritize a single character or organize group chats containing multiple characters.
DialoGPT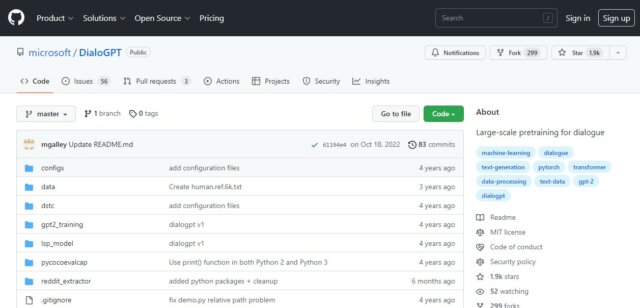 DialoGPT is a trained dialogue response generation model for multi-turn conversations. It has an extremely powerful API generation model.  All it requires is your requirements; in return, you will get a well-formed and augmented response.  The context throughout the conversation is maintained accurately. It also provides the source of all the answers that it finds on the web. It also acts as a Q&A chatbot for your general questions. The conversational text used for DialoGPT is different from the largely written text corpora. As mentioned by Microsoft itself that it is less formal and more interactive, sometimes, it can be trollish, but in general, it is much noisier. It can fit the requirements of the application you have in mind perfectly.
Jasper Chat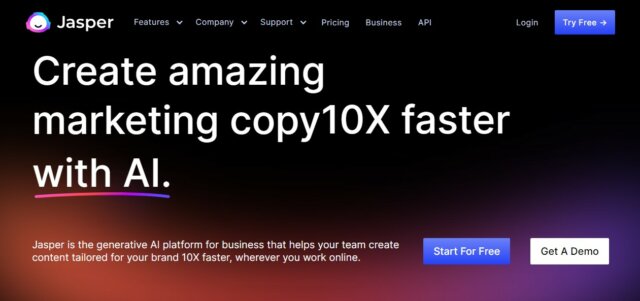 Jasper Chat is another way to interact with AI. It uses natural language and allows you to ask anything you want to ask from it, and it has an awesome generative AI. Jasper Chat has a learning curve when it comes to generating the right prompts and getting the best outputs. This is another way to interact and engage with jasper chat. It removes the learning curve and makes it easier to converse with jasper. You would feel like you are talking to a real human being. You can get a virtual AI assistant for yourself with jasper chat. The AI has made it more accessible for your entire team. You can launch a proper post for your work with jasper chat. Read more: Jasper AI Review.
Final Thoughts
Using AI writing for content is good, but it's not good to get used to these tools. You can use them for all types of purposes as you like. It is hard to write something with you, especially for content writers who spend hours and hours researching and providing real content. The same work can be easily done with an AI without any effort.
Also read review about Character AI: Now You Can Chat With Anyone
FAQs
How to Use ChatGPT?
All you have to do is open the ChatGPT and provide relevant information about your content, and it will start generating unique paragraphs related to your work instantly. As it is based on artificial intelligence programming, you don't need any skills to operate it.
Can ChatGPT Write Essays?
Well, to some extent, it can write essays as it is used for creative writing. But if you are a professional essay writer, you should not use AI writing as it does not follow all the requirements of an essay.