Summary: AI Photo Organizers automatically categorize and organize photos to save storage space and improve device performance. Here are best 10 AI Photo Organizers you may need.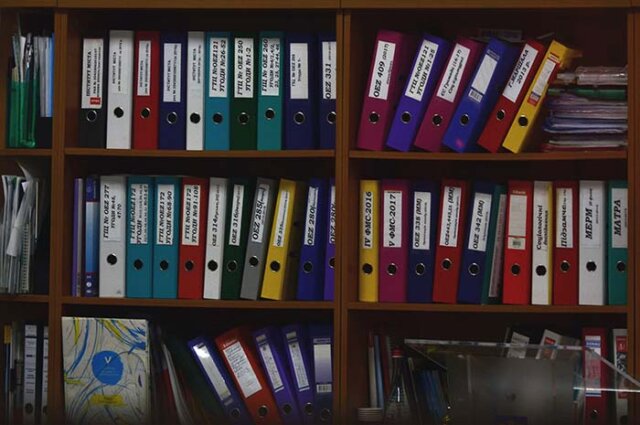 Ever wondered why your phone keeps running low on storage? Photos and videos consume almost 70% of storage on any personal device. It happens because these large files are not usually organised. And the unwanted files keep on piling up. Manually categorising or deleting photos/videos one-by-one can be pretty tiring and time-consuming. Thus, there are plenty of AI Photo Organizers in the market that will make your life much easier. If you are a photo or video enthusiast, then an AI photo organiser is a must-have.
They help you arrange your photos into categories automatically, delete duplicates, and backup your files to cloud storage. By using these apps, you can save a lot of storage space on devices. In the long run, it also helps to maintain the overall performance of your device.
In this article, we will discuss some of the best photo organisers. You can pick one according to your needs.
Best 10 AI Photo Organizers
This is the preview table we created after reviewing and summarizing the top five products. Continue reading if you want to know more.
| App Name | AI-powered Features | Storage Options | Compatibility |
| --- | --- | --- | --- |
| Adobe | ★★★★☆ (facial recognition, theme recognition) | Cloud storage | Web, Android, iOS |
| QNAP | ★★★☆☆ (AI-powered photo management) | Cloud storage | Web, Android, iOS |
| Excire | ★★★★☆ (advanced image and face recognition) | Local storage | Web, Mac, Windows |
| Monument | ★★★★☆ (AI-powered photo organizing) | Device storage | Web, Android, iOS |
| Eden Photos | ★★★☆☆ (AI image recognition for auto-tagging) | Cloud storage | Web, Android, iOS |
1.  Adobe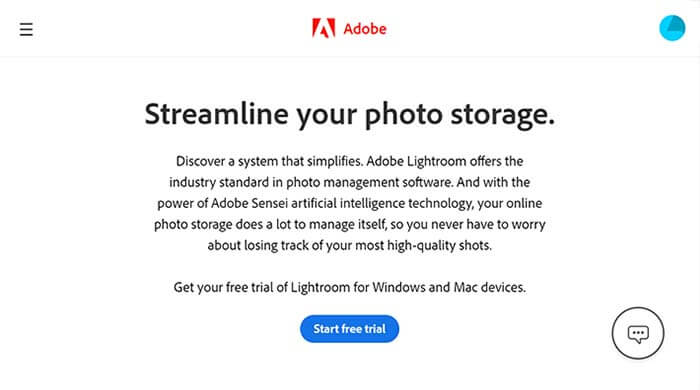 Adobe offers an industry-standard photo management service bundled with its premier software, like Photoshop and Lightroom. Artificial intelligence technology makes online photo storage seamless. Thus, you don't have to worry about losing track of your most high-quality shots. It uses machine learning to recognise the different themes and faces in your photos, making it easier to search using simple keywords. Lightroom/Photoshop lets you manage your online image library from any device and allows you to share pictures directly.
Pros:
Online image library accessible on any device
Theme and facial recognition to keep your data organized
Uses AI enhancement to upscale every image
Cons:
Comes bundled with paid softwares like Photoshop and Lightroom
Online photo library malfunctions on Android phones
2. QNAP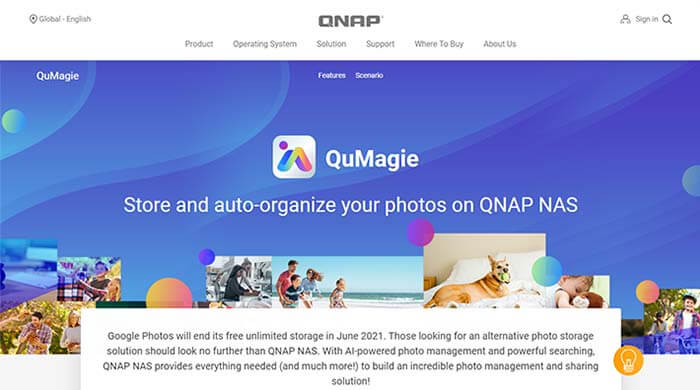 QNAP NAS is a free online photo storage solution claiming to be a better and more effective alternative for Google Photos. It uses AI-powered photo management and machine learning for powerful photo management, sharing,  and a practical photo searching experience. With the help of AI image recognition and intelligent classification, it organises your photos smartly into categories contained in different folders. The cover of these folders is also customisable to make image searching even more convenient.
Pros:
Free online photo organizer with great customizability
AI image recognition and intelligent classification to organize your photos
Customize folder covers for a better image searching experience
Cons:
Some features are exclusively for IOS
User interface won't suit everyone's liking
3. Excire
Excire Foto is an all-in-one solution. You can use it for intelligent photo management, content-based browsing, and easy sharing. It uses advanced image and face recognition technology to analyse and tag your photos in categories. Those photos can later be searched using simple keywords. This platform also allows you to search for stock photos based on almost any occasion or situation with just a click. It also works as a plug-in to Lightroom and keeps your data safe as it runs locally on your computer and not on cloud storage.
Pros:
All-in-one platform for management, browsing, and sharing
Works as a plug-in on lightroom
Keeps your data safe from online theft
Cons:
Excire Foto and Excire Search 2 have to be purchased separately
It offers a one time purchase which is also costly
4. Monument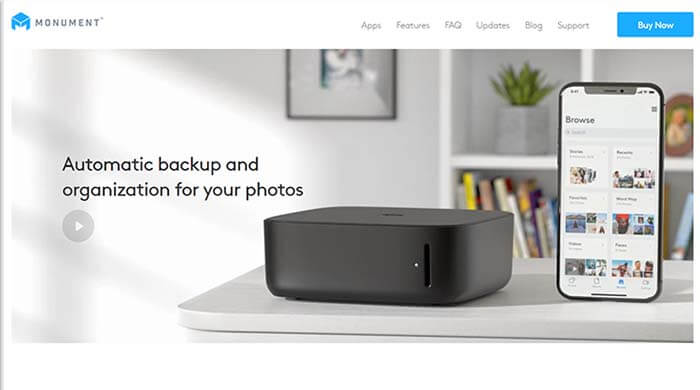 Monument is an intelligent storage and photo organising device. It has plenty of useful features for daily life. Once you set it up, it will save your files from your computer, smartphones, SD cards, and hard drives. It uses artificial intelligence to sort the files by date, location, camera, person, and scenery. You can add up to 5 different accounts and secure everyone's data at a single platform separately. It also allows you to create shared albums with other users.
Pros:
Very practical for daily professional use
Automatically back up data from various devices
Add up to 5 different accounts and create shared albums
Cons:
The device is somewhat costly
It is also bulky and will add extra volume to your luggage
Losing the device will lead to loss of data as well
5. Eden Photos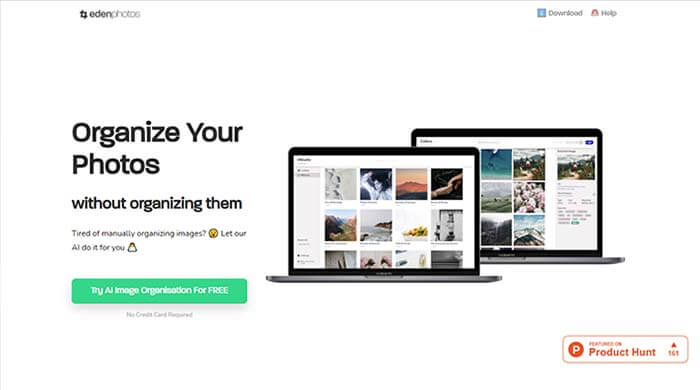 Edenphotos is a cloud-based AI image storage and photo organising solution. It automatically adds tags to your photos with the help of AI image recognition. Your photos are later arranged into meaningful categories based on different themes and situations. Canon users don't need to worry as it supports almost all image formats. The developer team is also engaged with the customers to receive constant feedback. And they make sure to add new important features to the public.
Pros:
Does not require much extra disk space as it is cloud-based
Automatically adds tags with AI image recognition
Supports maximum formats
Cons:
Not a full-fledged software, still in a development stage
Very basic user interface
6. Synology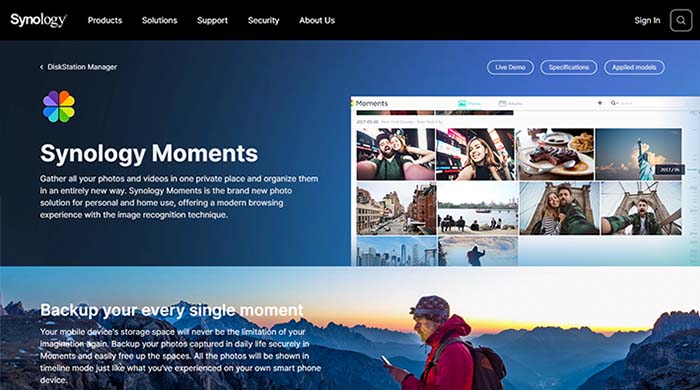 Synology is just like any other photo gallery app for your smartphone. But it offers way more space in cloud storage and comes with several AI-based features. You can back up every single photo from your life. You can also quickly free up storage at any time. With its deep learning algorithm, random images are automatically categorised according to faces, subjects, and places. You can use essential keywords to search even for much older pre-existing photos. You can also share your library in real-time. It allows you to collaboratively edit pictures with friends.
Pros:
User friendly app with advanced AI features
Back up every single photo and easily free up space
Share image library with friends in real time
Cons:
Compatibility issues with some devices
Few services have to be purchased separately
7. PhotoPrism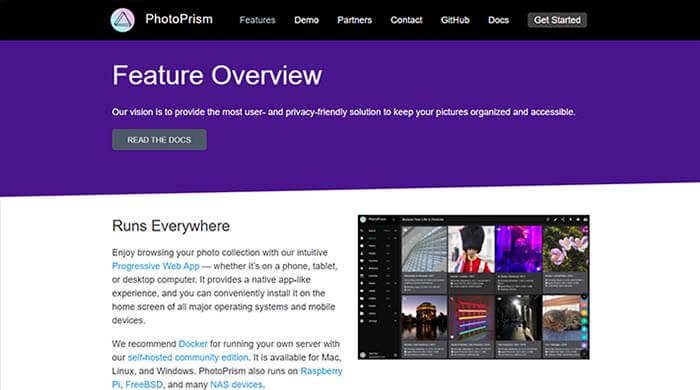 PhotoPrism is a progressive web app. It works across all devices and has an interface similar to a computer-based application. You can easily find photos and videos using powerful search filters. It's made possible because the data is automatically classified into categories. These categories are extended to image properties such as colour, chroma, and quality. It also includes four high-resolution world maps. They keep track of different trips, events, and festivals across the globe. Other features include album sharing, duplicate detection, auto backup, and advanced metadata extraction.
Pros:
Easy access on all devices
Powerful search filters to find photos and videos
Categories extended to colour, chroma, and quality
World maps to keep track of trips and events
Cons:
A complicated process to get started with the application
User interface is very basic
8. Imgix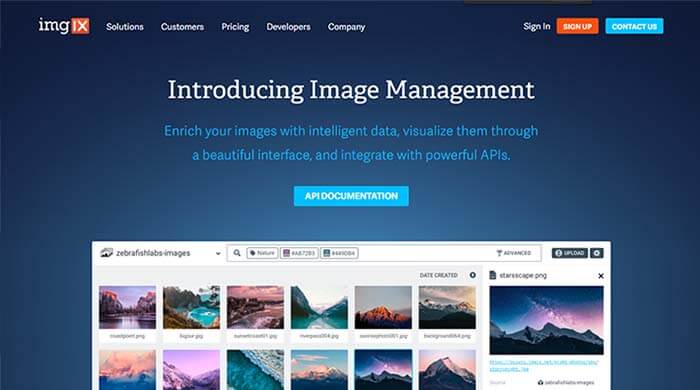 Imgix Is a dedicated image management platform. It offers all the necessary functions of an AI image organiser. It is also a place where you can upload and browse through the works of other users. A sophisticated machine learning identifies specific places, people, animals, foods, and colours to tag your images accordingly. You can search images by colour as all compatible images automatically generate colour palettes. It also supports manual customisation of categories and albums to give it a personal touch.
Pros:
Quite useful for creative photographers who follow specific colour pallets
Free version is enough for normal usage
Take control when you need to with manual customization
Cons:
Basic and growth plans are very costly for regular usage
Not the most secure place to upload professional work
9. Google Photos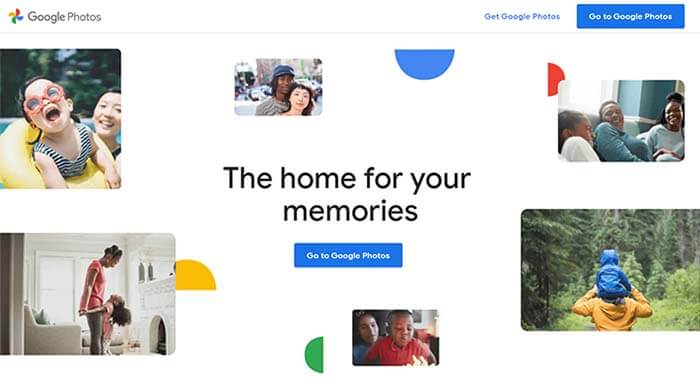 The most popular photo organiser, Google Photos, is a dominant app in this category. It offers a bunch of innovative features like automatic editing, framing, slideshows, and photo memories. This application has advanced with time due to the addition of AI recognition and machine learning. It automatically categorises photos by facial recognition and also organises them based on themes and colours. However, the free cloud storage is now limited to 15GB, and you will need to purchase extra storage if required.
Pros:
A reliable and stable application that works on all devices
Variety of features like slideshows, auto-editing, memories, etc.
Automatic organization of photos with auto image backup
Cons:
Free cloud storage limited to 15 GB
Fails to categorise abstract photos
Automatic image backup is not the most efficient
10. Waldo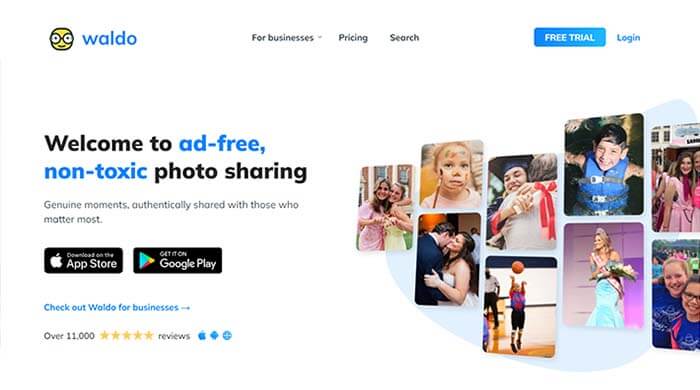 Waldo is an intelligent image organiser and comes without any ads to offer hassle-free image browsing. A unique feature is its AI face recogniser which automatically delivers photos from other Waldo users that contain you or your family. However, it is a community-based app that is good for connecting to other people in the same group. It makes sharing event images within the group very convenient. Although, everybody won't cherish the user interface. But, it can prove to be practical for a specific audience.
Pros:
Ad-free app for quicker browsing
AI face recognition for automatic delivery of photos
Very convenient image sharing with other Waldo users
Cons:
Very basic user interface
Lacks features like automatic tagging, backup, etc
Conclusion
Managing media files was considered to be a long and hectic process in the earlier days. With the help of these apps, one doesn't even have to care about file management. Automatic file backup was introduced long ago, but automatic categorisation of images and facial recognition are some of the most valuable upgrades for photographers and even daily users. The increased quality of pictures and videos also means an increase in their size. However, with cloud storage, you won't have to worry about running low on-device storage space. Now, you can utilise the time you will save by using these apps for better and more creative things.