Summary: AI Image Compression Tools help websites improve their performance by reducing the size of images. This can improve user experience and SEO by decreasing page loading time. These tools use various approaches such as lossless compression, lossy compression, and deep learning.
Making page loading faster is essential for website performance. No matter if you are running an online store or updating blogs, faster page speed can help improve user experience and SEO.
However, keeping page speed in less than 2 seconds is a bit tricky since there are many factors that would impact page performance. There are different approaches such as redirecting website, eliminating JavaScript or CSS and making HTTP requests. Yet, one basic but equally important thing is about the size of your images. In particular, high-quality images in smaller size are favored by Google as well as your audience. This is also good news for non-techies because page speed can be faster simply by compressing images using free tools.
New to TopTen.AI? Check here for our popular image upscaler review.
How does image compression work?
Image compression involves shrinking the size and bytes of an image. Different approaches are invented for lossless compression, lossy compression and, the latest, deep learning image compression in this post. Check out more in this video:
Free Image Compressor Recommended
VanceAI Image Compressor
, a newly released free image compression tool from VanceAI, features stable performance and bulk uploading. This free image compression tool allows you to upload up to 20 images and compress them one by one in just one click. There is no need to register or download any software. However, bulk compression is not available.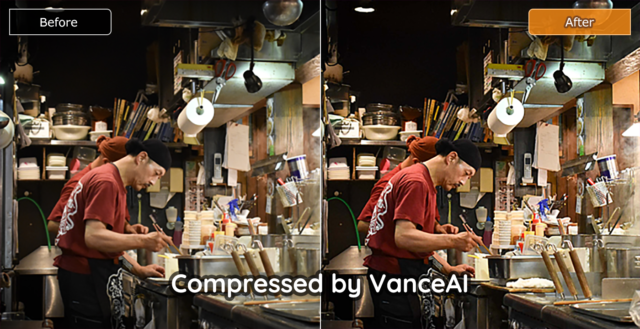 Pros
Free to use
Easy to use
Support bulk uploading
No registration
Cons
Not support bulk compression
Find more useful tools, like VanceAI JPEG Artifact Remover, an AI solution for automatic JPEG artifact removal, visit VanceAI and give it a try!
Top 10 Best AI Image Compression Tools for Web
In this post, we will delve into 10 image compression tools that allow you to compress images online using non-AI tools and deep learning methods. First, here are 5 online image compression tools without AI and they are great choices for bulk image compression.
| Product Name | Pricing | Main Features | Processing Speed | Output Quality | Customization Freedom | Target Audience |
| --- | --- | --- | --- | --- | --- | --- |
| VanceAI Image Compressor | Free | Bulk uploading, stable performance | Fast | High | Limited | Anyone |
| Compress JPEG | Free | Tailored quality output | Fast | Good | High | Anyone |
| Optimizilla | Free | Quality control before compression, preview results | Fast | Good | Limited | Anyone |
| TinyPNG | Free/Paid | Smart lossy compression, Photoshop plugin | Fast | Good | Limited | Anyone |
| Compressor.io | Free/Paid | Support lossless and lossy compression, advanced features | Fast | Good | High | Techies |
Top 5 Best Image Compression Tools for Web
1.Compress JPEG
Compress JPEG is a free image compression tool online that lets you compress up to 20 images all at once. The flexible image compression tool is a great choice for those who want to tailor the quality of output. Once you upload an image to this online image compressor,
your image will be compressed automatically. But you can click on the thumbnail and then move the slider to adjust the quality and size of your image.

Pros
Free to use
Compress image online in one click
Bulk image compression tool
Support dozens of languages
Preview images
Cons
Image compression is lossy
2.Optimizilla
Optimizilla uses lossy compression algorithms to compress your JPEG and PNG images. This free image compression software online allows you to compress up to 20 images in bulk and in just one click. Choosing quality before image compression is another feature of this online tool, which also lets you preview results on its website.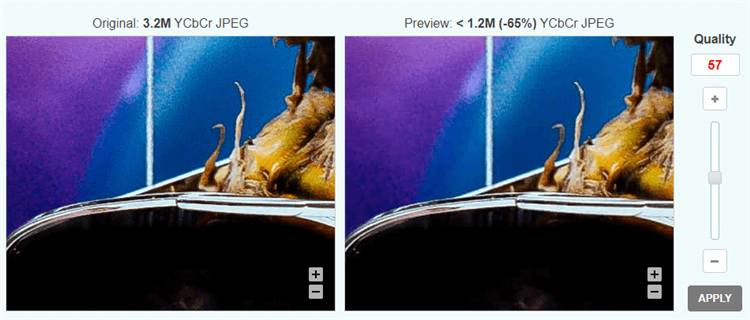 Pros
Compress images in batch
No need to register
Simple interface design
Cons
Limited formats are supported
3.TinyPNG
TinyPNG claims to adopt smart lossy compression techniques to compress image without losing quality. The maximum file size for each images you upload is 5MB. Similar to Compress JPEG, you can also compress images in bulk to slash editing time. TinyPNG can be a one-stop for image compression since it provides Photoshop plugin, the price of which is $65.

Pros
Bulk image compression
Support plugin
No compulsory registration with free version
5 MB to 75 MB file size is supported but limited to paid users
Cons
Limit file size to 5MB for free users
4.compressor.io
compressor.io makes bulk image compression faster and easier. You can compress up to 100 files at a time, each of which is limited to 10MB for free users and 20MB for subscribers. Different from other image compression tools above, compressor.io allows you to choose lossless and lossy image compression. A variety of formats are supported such as JPEG, PNG, SVG, GIF and WEBP. Free users are permitted to compress 50 images per day, while paid users have limitless access to this image compression tool.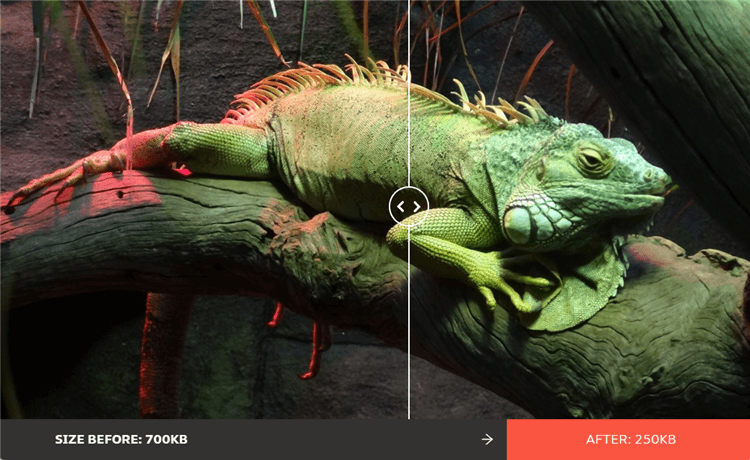 Pros
Offer free trial
Fast to use
Advanced features are limited to paid users
More formats are supported
Cons
Limit file size to 10MB for free users
5.Squoosh
Squoosh is a free image compression app online from Google. It allows everyone to compress image free online, anytime, anywhere. Just upload an image that you want to compress and then let this online tool compress your image automatically. More advanced settings are designed for customization. You can move the slider to adjust the quality of image before compression, resize image by entering values of width and height and change chroma quality and rendering.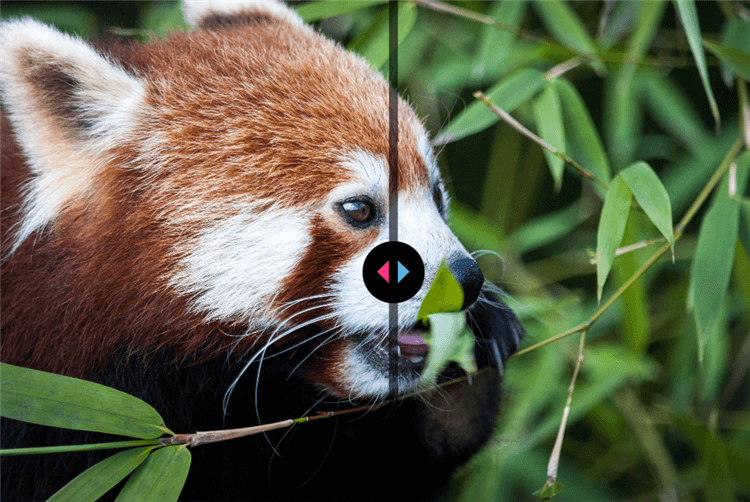 Pros
100% free mobile software to compress images
No limit
Not support bulk image compression
Preview compressed images in real time
Cons
Slower than other online tools in our list
Top 5 AI Image Compression Tools for Web
For those interested in deep learning image compression, this image compression tools review is a must-read because we will also introduce several AI-powered image compressors.
1.Compression.AI
Compression.AI differs from conventional image compression tools by using machine learning. It claims to train its neural networks with over 10M images from the internet. This makes it possible to assign different bitrates to different parts of an image for adaptive effects.
However, this AI image compressor only offers API, targeting business instead of individuals. To access the API service, you will need to leave personal information including email and company name.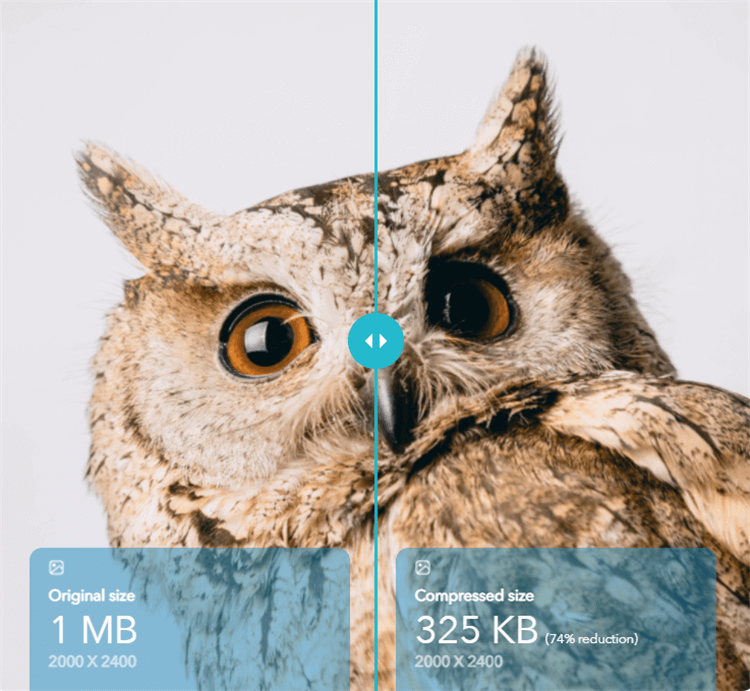 Pros
Use neural networks for adaptive image compression
Provide API service
Cons
Not available online
Poor customer service
Lack free trial
Personal information is needed before contacting the service provider
2.High Compress
High Compress makes online image compression as easy as one click. More tools are available, such as plugin and API. For techies who opt for AI technology, this image compression tool can be a good choice. 3 different modes enable you to either play with lossless image compression or lossy image compression. Compressing your image up to 95% is possible but at the cost of quality even if the tool is powered by AI.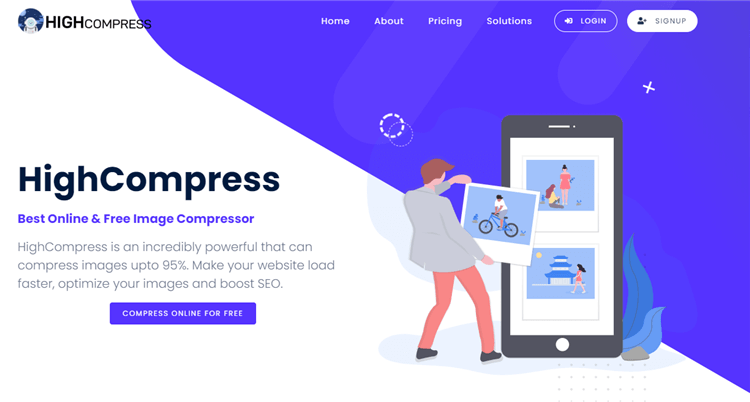 Pros
Support JPG, JPEG, PNG, and BMP
Choose different level of image compression
Online image compression is free to use
Cons
Lack option to choose image quality
3.Compress JPEG by AI
Compress JPEG by AI is an online image compression tool that claims to adopt AI technology for the job. You can let AI choose the best image compression quality before you click "Compress" or enter a value of quality for customized effects. It's free to download. You can either save the result to your device or copy the link. It also supports previewing images.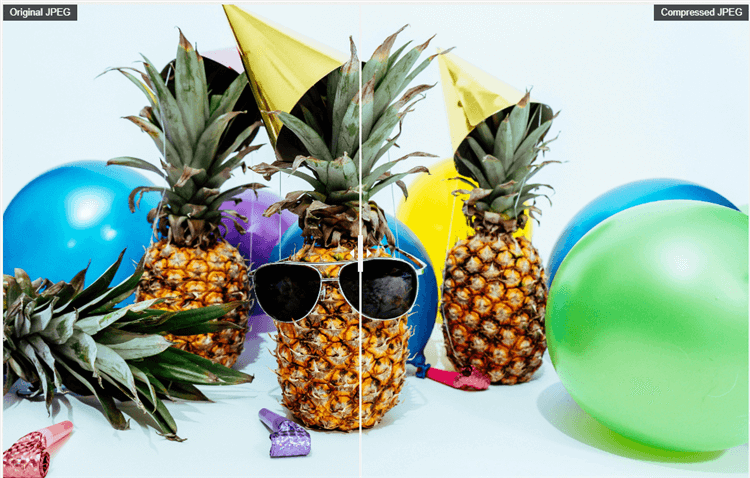 Pros
Support JPG, JPEG, PNG, and BMP
Choose different level of image compression
Online image compression is free to use
Cons
Lack option to choose image quality
4.Deep Learning Image Compression- Github
Released on Github in 2020, Lossless Image Compression through Super-Resolution project combines neural networks with image compression. With SReC frames lossless compression, this project was trained to compress your image losslessly. This open-sourced project are available now.

Pros
Employ neural networks for lossless quality
Cons
5.High-Fidelity Generative Image Compression
This is a Github project for high-fidelity generative image compression. With GAN models and learned compression, a lossy compression system was built. If you've been one of the coding enthusiasts on Github, you can experiment the code and this HiFiC model. A few demo images allow you to catch a glimpse of how great this model is at reconstructing textures in images.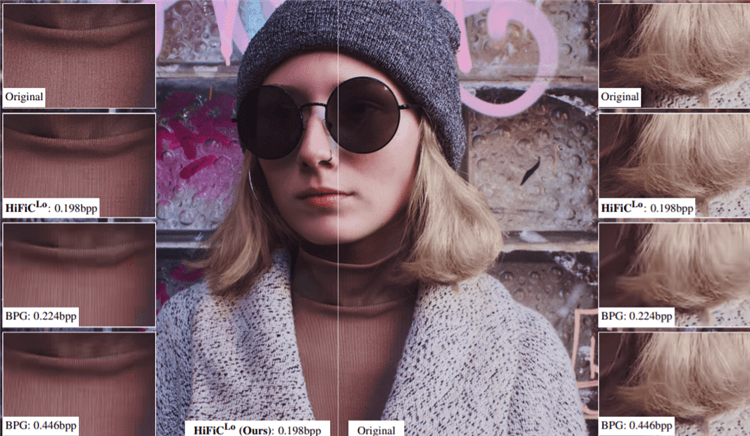 Pros
GAN models are used for image reconstruction
Deep learning image compression
Cons
Lack demo product
Not available for non-techies.
Conclusion
With a tremendous potential to compress images and even videos in future, AI and deep learning image compression is possible to go beyond non-AI tools. Faster image-rich websites will drive more traffic by improving user experience. It can be predicted that image compression will engage more AI brands and developers who will make optimizing page loading speed and performance more intelligent and easier. Google worked on image compression in 2016, but few AI products in this field were released.
Related Article: Top 20 Website Builders Review 2023
FAQs
How does image compression work?
To learn how image compression works, you can click to watch this video: