This article provides a review of the top 10 AI-powered fitness and trainer apps available for iOS and Android devices. The article highlights the features, compatibility, and pricing model of each app, such as workout plans, personalized coaching, and progress tracking. It also compares the apps' user-friendliness and effectiveness in achieving fitness goals.
Artificial intelligence is becoming more common in the fitness and gym industries. The technology can play an important role in increasing workout efficiency, lowering the risk of injury, and assisting beginners in learning proper exercise form. Using Artificial Intelligence to track fitness metrics can provide more accurate results, lower your risk of injury, and increase workout efficiency. There are several apps on the market that can assist you, but they are inefficient. Artificial intelligence fitness apps are the most recent technology that can assist you in this.
The following is a list of the top ten AIs for fitness and the gym.
Top 10 AIs in Fitness and Gym
| Tool | Processing Speed | Output Quality | User-Friendliness | AI-Based | Free/Paid | Suitable for |
| --- | --- | --- | --- | --- | --- | --- |
| FitnessAI | ★★★★☆ | ★★★★☆ | ★★★★☆ | ✅ | Paid | Beginners and intermediate gym-goers |
| Fitbod | ★★★☆☆ | ★★★★☆ | ★★★★☆ | ✅ | Free/Paid | Intermediate and advanced gym-goers |
| TempoFit | ★★★★☆ | ★★★★☆ | ★★★★☆ | ✅ | Paid | Advanced gym-goers and fitness enthusiasts |
| Tonal | ★★★★☆ | ★★★★★ | ★★★☆☆ | ✅ | Paid | Home gym users and fitness enthusiasts |
| Artifit | ★★★★☆ | ★★★☆☆ | ★★★★★ | ✅ | Paid | People who prefer virtual workouts |
| Exer | ★★★★☆ | ★★★☆☆ | ★★★★★ | ✅ | Paid | Busy people who want quick workouts |
1. FitnessAI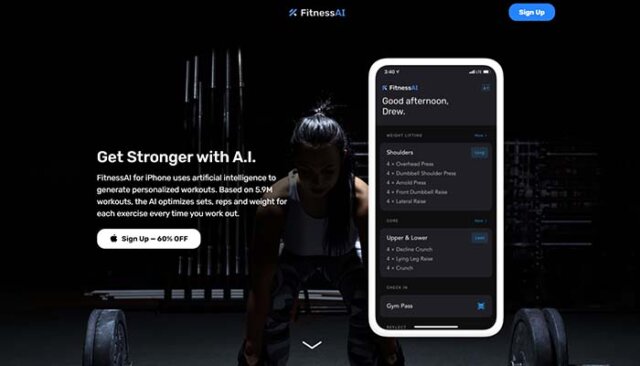 FitnessAI for iPhone was created to assist users in maintaining a healthy lifestyle. Though other intelligent apps can generate personalized exercises based on one's experience level, this app automatically uses artificial intelligence based on 5.9M workouts inputted by real people alongside intelligent algorithms, making this app revolutionary. The AI understands how difficult your workout should be based on previous data accumulated over the past year+ since the beginning of 2017 when the Precision Nutrition team first created this app.
Pros:
great for discipline
helps you get pumped
Cons:
always pushing you
not available for Android
2. Fitbod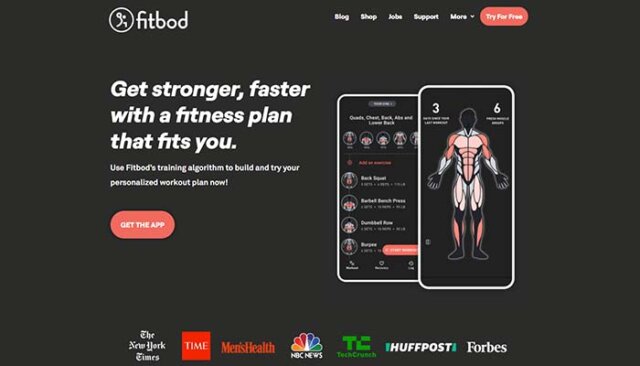 Fitbod assesses your body's ability to perform different workouts and tracks your progress over time. This includes the ability to build muscle or lose fat, track your eating habits, and even track how stress affects you. It then sends this information to its global social platforms, where you can interact with other Fitbods users, whether they are people who are similarly interested in muscle building (Fitbods Muscle Building) or people who prefer to spend the majority of their time eating (Fitbods Eating).
Pros:
creates custom workouts
tracks your workouts
example exercise videos
Cons:
3. TempoFit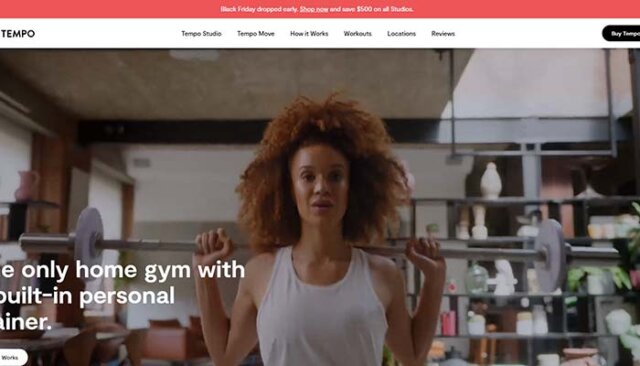 Everything revolves around you, whether you're using Tempo Studio or Tempo Move. Tempo creates tailored, personalized workouts to help people achieve their fitness goals faster. As you train, their 3D sensors track your movements, how you stand and move inside a training robot and provide instant feedback on your overall form to help ensure users maintain proper posture. The software automatically records data about how a user performs each workout so that those who aren't performing exercises correctly can receive guided improvements over time.
Pros:
form cues and corrections
class library
great coaches
Cons:
not the best for heavy lifters
4. Tonal
The Tonal might be the right piece of equipment for you if you're looking to get in shape and want a new challenge. The additional burden of setting it up and connecting it to your computer for the first time may be more than you expect, but its smooth performance and included software will far outweigh that initial inconvenience. You can't go wrong with the Tonal if you want a great exercise machine that combines traditional free weights and endurance training with the convenience of a personal fitness coach and a home VR experience.
Pros:
used by pro athletes
one of the best in the market
fun & easy to use
Cons:
quite expensive
misses reps sometimes
5. Artifit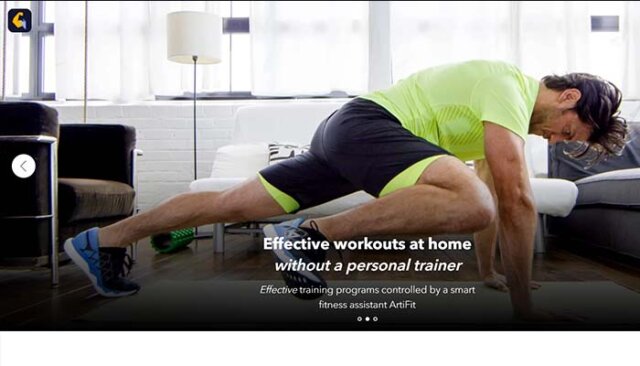 Artifit is a fitness program that makes it simple to exercise. It uses technology to provide guides for various workout routines that you can do safely at home. Artifit works in tandem with your phone's camera and thus provides two functions: tracking of body movement during each workout, duration of said duration, presence of rest periods, reps and sets, among other things; and an overall review of your technique whether you are working with free weights or machines so that you have the information necessary to improve your workout with positive results - thus creating a few miracles along the way!
Pros:
easy to set up
easy to use
Cons:
6. Exer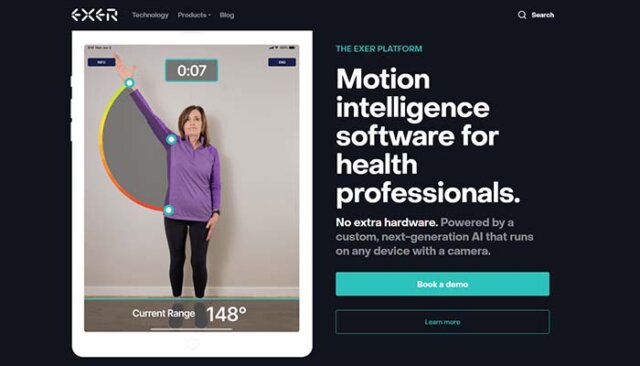 Exer combines computer vision and artificial intelligence to power a mobile-based platform that detects errors in your form during exercise. It then provides real-time feedback via a smartphone, tablet, or smart TV, as well as automated video-based tutorials on some of the most popular exercise machines on the market. The mission is to help millions of people better value their time working out, making it easier to achieve their goals.
Pros:
corrects your form
voice coaching
Cons:
sometimes incorrectly detects an issue
7. Vay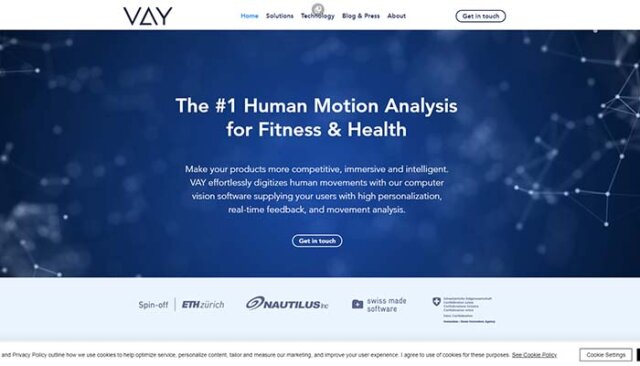 The VAY Fitness Coach is a one-of-a-kind training application that offers software and hardware solutions during workouts. The advanced sensor technology of the device will benefit the user by providing them with a visual machine for monitoring their workout moves. Without real-time computer-assisted feedback, it would be difficult or impossible to implement perfectly. It not only makes fitness more enjoyable and efficient, but it can also help you achieve your fitness goals in no time!
Pros:
developed by real pros
helps with age-related diseases
Cons:
8. Freeletics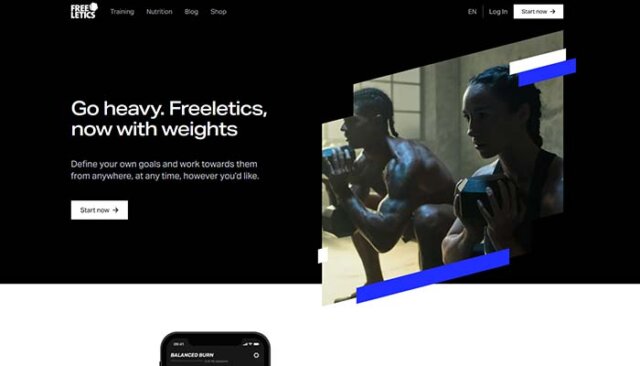 Freeletics is an excellent way to get in shape, whether you do it at home or on the road. What's the best part? If that's what you need, you can do it all for free and still feel like you're getting quality exercise! However, suppose you truly want to level up your training and take things to the next level. In that case, it may be worth upgrading to syncing up with a workout partner who will truly push you as well as give you more custom programs to simulate real-life, urban fitness situations rather than working out synced up with an app alone.
Pros:
easy to use
effective workouts
coach is not expensive
Cons:
not the best for strength and size
9. Vi Labs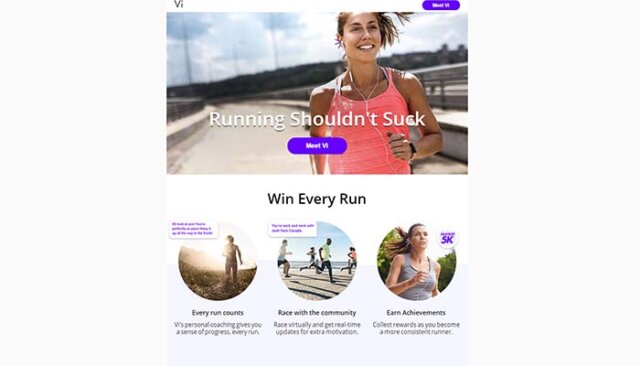 Vi is an app created by professional athletes, developers, and athletes! It has exciting updates that will keep you motivated and running for a longer time. Use it to track your progress and stay on top of your game with fun features like gamification and racing others in real life or virtual races in places like Africa and Australia. You can also set virtual challenges in the real world and track your time, distance travelled, and impact. Vi strives to make your workout experience enjoyable by obtaining reminders from trainers at key points throughout your workout.
Pros:
a good motivator for running
developed by real pros
Cons:
you must have your phone with you
10. SpartanApps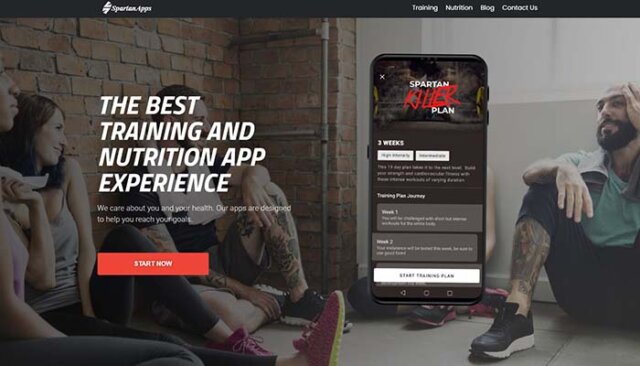 SpartanApps is a health and fitness community that offers 800+ workouts and 50 videos to fit your every workout need. Whether it's yoga, Tabata training, or simply a great lower bodyweight routine, they've got something for everyone. Its ongoing popularity can be attributed to the app's constant pursuit of more inventive and challenging training methods, its weekly editorial content on topics such as health trends and workout motivation, and an ongoing informative Facebook group that offers support every step of the way.
Pros:
a free and premium version
well-established
Cons:
you need to pay $9.99 for full access
FAQs
How does AI Fitness Trainer work?
An AI fitness trainer is a computerized coach who can tell when you're working out and when you're not. When you begin working out, this app will begin automatically recording your workout time, heart rate, calories burned, and so on. You can then share the workout data with the community. This helps to keep you motivated and on track.
Why Choose AI Training Over Personal Training?
AI Training is designed for those who want to maximize their results without devoting valuable time and energy to training sessions. Personal training is the best option if you enjoy working out with your friends and making it a social activity. If you prefer to train with your friends and participate in sports, AI training is not for you.
Conclusion
We hope you found our article on Artificial Intelligence Fitness Apps interesting. We know that you can make the most of your fitness goals by using AI to track your daily workouts. So, what are you holding out for? Visit today to get one of these apps.
Also read: Top 10 Virtual Try-On Applications Review