Review on top AI music editors that effortlessly transform average songs into incredible tracks, making them perfect for sharing on social media. Enhance music quality, remove noise, and create unique sound effects with these innovative tools.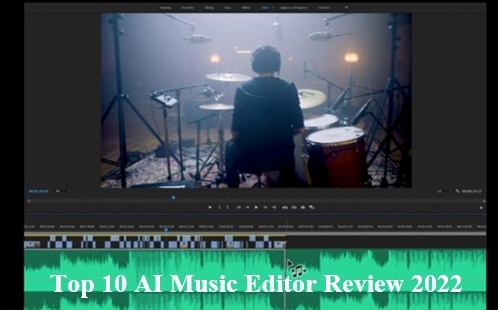 A music editor plays a key role in music editing to upload to add rhythm, beats, and some other sound effects to music. The music editor also works as a converter to change the song into ringtones, Sometimes you need to remove noise from the songs and skip out the parts that you don't like. In that sense, you need a music editor to create attractive music to impress your audience. If you are looking for a music editor to improve your music quality before sharing your songs on social media screens. No worries, surely these 10 top AI music editor apps review 2023  will, help you to change your average music and sounds into something incredible.
Top 10 music editor APPs
| Product | Price | Noise Removal | Vocal Isolation | User Interface | File Format Support |
| --- | --- | --- | --- | --- | --- |
| WavePad | Free | ★★★☆ | ★★☆☆ | ★★★☆ | WAV, MP3, OGG, AIFF |
| Moises AI Mod | Free | ★★★☆ | ★★★ | ★★☆☆ | MP3, WAV, M4A, AAC |
| Medio.io | $9.99/month | ★★★★ | ★★★★ | ★★☆☆ | MP3, WAV, FLAC, OGG |
| Vocal Remover | Free | ★★☆☆ | ★★★★ | ★★★☆ | MP3, WAV, |
| Filmora | $39.95/month | ★★★☆ | ★★★☆ | ★★★★ | MP3, WAV, M4A, OGG, WMA |
1. WavePad
Price: Free
WawePad Audio editing is a well-designed audio and music editor to cut, copy and paste to sound and audio recording quickly. This software work as WAW or MP3 editor and you can change voice, speed, and pitch and remove unwanted noise without losing music quality.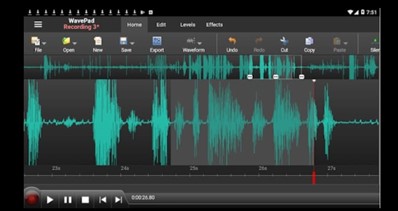 Pros
Fast
Free
Virus-free tool
Cons
Sometime crashes
Take time to bitch process
Limited to free use
How to use WavaPad music editor?
Open the Wavepad music editor
Upload the music you want to edit
Go to the menu bar you will see various options like edit, cut, copy, paste, trim, mix audio, and more.
You can edit your uploaded music by using these options as per your requirements.
Save your changes and download your edited music to your device.
2. Moises AI Music Mod APK 2.0.0
Price: Free
Moises AI Music Mod is a cool app as it allows you to edit songs without a master editor. This AI music editor creates a new version of the song by cutting out, drums, piano, guitar, and some other instruments that are unlike you. It has many other functions like a speed changer and some other instruments.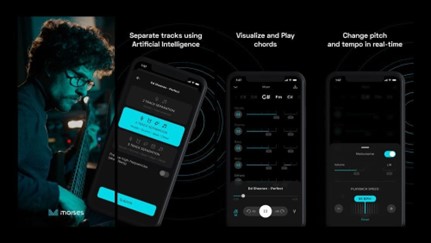 Pros
100% secure
Instantly download
Transfer new version
Cons
Third-party sources don't check by Google
May affected with virus
Allow 5 upload to free users
How to use Moises AI Music Mod APK 2.0.0 for editing music?
Open the Moises AI Mod App.
Click on the upload trick.
Click on the song that you want to edit.
After opening the song, make a change it as you like.
Open the in platform mixer then open the export mix.
When your song appears in the notification tool, you can cancel if you feel something is wrong.
Your song is ready now you can download it by clicking the download button.
2. Medio.io
Price: $9.99 per month
Medio.io AI music editor works as an intelligent machine karaoke maker and vocal remover before separating it automatically. It is 100% free and no signup and registration is required. It can separate any instrument like keyboard, piano, or guitar to save time.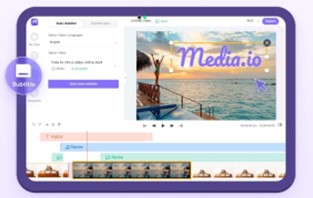 Pros
Unlimited and high-speed compression
High-quality output
Handy tool
Cons
1GB maximum file size
Limited free use
Complicated interface
How to use Medio.io to remove vocals from the song?
Open the Media.io and upload the song to remove vocals from your song.
It analyses the uploaded file and removed vocals from the song automatically.
Click the key to play to preview the file.
Click the download button to save it and share it.
4. Vocal remover and isolation
Price: Free
Vocal remover and isolation is an extractor to remove vocals from songs in 10 seconds. This AI music editor works as an audio recording, bitch changer, and tempo changer free of cost. A music editor provides two tracks karaoke version and an acapella version.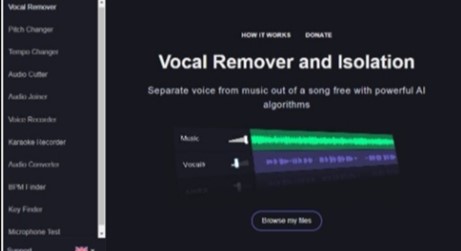 Pros
Free to download
Can edit videos also
Easy and fast management
Cons
Too many adds
Slow loading
Not update automatically
How to use this app to edit music?
Go to website and upload a song you want to edit.
Wait for a few mintues until two tracks are upload.
Select acapella to download the file to upload when you want.
5. Filmora
Price: $39.95 per month
Filmora is a professional video and music editor for windows and  Mac computers. It deals very easily, cut, copy, change the audio in the video, voice changer, and add new music versions for your songs. This program offers to add your music. Read the detailed and comprehensive review about Filmora Video Tools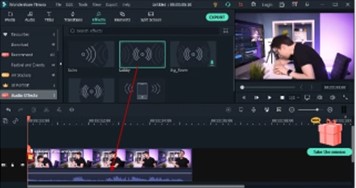 Pros
Simple and easy to use
Offers several effects
Secure
Cons
Paid tool
Some features are not available for Mac version
Limited free use
How to use Filmora to edit the songs?
Open the app.
Upload the song into timeline.
Onec you uploaded, double click it to bring into audio window.
Adjust the beat, volume and pitch of the song.
Once you satisfied with results, download it to use.
6. eMastered
Price: $49 per month
eMastered music editor is web application with offers pleasantly surprising results to make song and narration sound better through mastering process.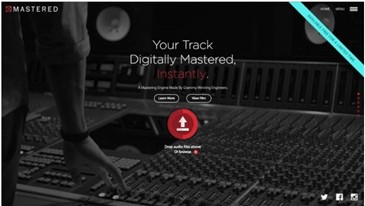 Pros
Fast and easy to use
Professional output with incredible sounds
Sharable library page with listeners
Cons
Pail tool
Limited WAVs for free users
Complicated interface
How to use eMastered to edit music?
Go the home page and upload song by clicking the button.
The mastering process will automatically detect your song and choose the tools to make sound track louder of your song.
Compare the results and download it as MP3 or WAV.
7. PhonicMind
Price: $9.99 per month and 30 days free trail also available
This app plays a key role to remove the vocal just in a few minutes and makes the beets smooth by AI music editor. PhonicMind designed the song to separate the unwanted tracks and AI algorithms to analyze them.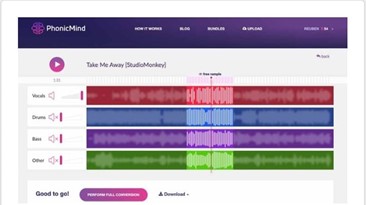 Pros
High-quality output
Quick processing
Mp4 format
Cons
Paid tool
Some bundles can not purchase
Limited free use
How to use PhonicMind to edit a song.
Open the website and upload a song to be edited.
A one-minute algorithm-ready file and offer four stems.
Click the button to choose the stems and increase their volume as you like.
Click the play key for the final file.
Click the process the whole song button within 5 minutes your song will be ready to upload.
8. Audacity
Price: Free
Audacity is free online app that offers outstanding isolation process. It can quickly remove the vocal sounds, remove background noise from the song and cut and paste the past of song from source file.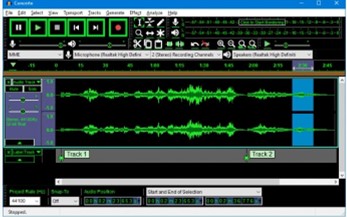 Pros
Fast and easy to use
Simple interface
Fast loading
Cons
Mac version is not available
Limited editing for free users
Low-quality output
How to use Autacity music editor to edit music?
Go the website and upload song you want to remove vocal sounds.
Adjust levels to remove and isolate the vocal and click on process.
Compare the results and download your song.
9. Picsart
Price: Free
Picsart has a huge range of fresh ideas to inspire the videos, photos, and music to awesome editing. It provides many tools for basic adjustments like exposure to dramatic filters to videos as well as music. Picsart offers a great library of stock music.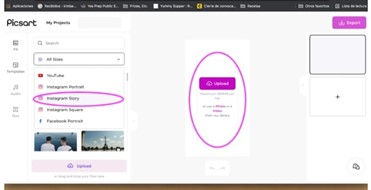 Pros
Fast
Free stock music
Upload your track
Cons
Many adds
Low-quality output
Limited features
How to edit music for video on Picsart music editor?
Open the app.
Upload the music track.
Choose one stock from the four free music libraries.
Select the time and adjust the music length.
Save music video.
Click to export desktop, and start uploading.
10. Audioalter
Price: Free
Audio alter is a powerful audio editing tool available for Android phones and tablets, ten thousand people enjoy this app so its rating is high than other apps. It provides many options like 3d audio, 8d audio, converter, and volume changer, and bass boost to remove unwanted sound,  hissing noises,  adjust volume, and much more.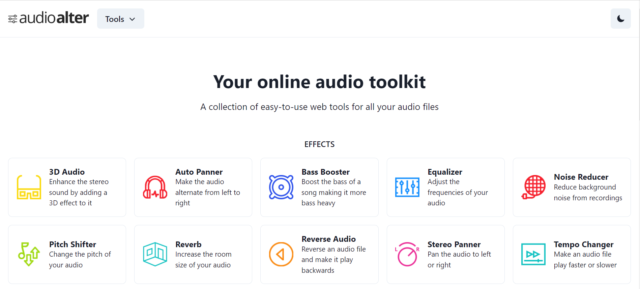 Pros
Average rating high
Downloading 100% free
5 for Android 7.0+version
Cons
Full network access
Take time to start devices
Effect on battery life
How to use Audioalter music editor for editing music?
Go to the website and upload the audio file.
Select the output setting as you want.
Click process it will start.
Download the file when the process is done.
Conclusion
The above list of AI music editors can prove beneficial for you in selecting which application you want to proceed with when you are looking to edit music quickly, accurately, and effortlessly with high-quality results immediately. These listed tools are best because these work as a converter, vocal remover, and karaoke marker. It is recommended use Audioalter, Moise.io, and WawaPad music editor because they will help you skip the unwanted noise and add some lyrics, brass, and a drum beat to make the music smooth and awesome. If you are a frequent user we offer you paid versions otherwise free trial versions are enough.
Also read:Top 10 AI Music Generators 2023
FAQs
How can I edit my song without losing song quality?
You can edit your song by changing song lyrics, and tones, and by removing unwanted vocals from your song with the help of these AI music editors. You can separate the noise and sound you're your song automatically in a few seconds and make your song awesome for listeners.
Which is the best music editor to edit music?
There are many tools are available free of cost on google and the play store. It is recommended use Audioalter, Moise.io, and WawaPad music editor because they will help you to skip the unwanted noise and add some lyrics, brass, with high quality outputs.