AI in healthcare is making it easier for more facilities and hospitals to deal with emergencies. As we all know, time is very important while dealing with patients; one mistake can cost a life of a living person. AI for healthcare can take care of all these problems efficiently. 
About AI Healthcare
AI healthcare is the collaboration of AI technology with healthcare equipment. It means that all those procedures and matters that were operated with manual human effort will change into AI efforts as human beings have emotions and feelings that may cause errors while dealing with patients. Any human error can cost someone's life. There are a lot of human deaths per year that can be prevented if the patient is dealt with carefully. AI is much faster and more accurate than human beings cause they operate things perfectly without any mistake and only requires human supervision. If you are interested in the use of AI in supply chain, check here: AI Brings Revolution to Global Supply Chain
Examples of AI in Healthcare
If you want to gain some information related to AI in healthcare, here are a few examples of artificial intelligence in healthcare.
AI in Medical Diagnoses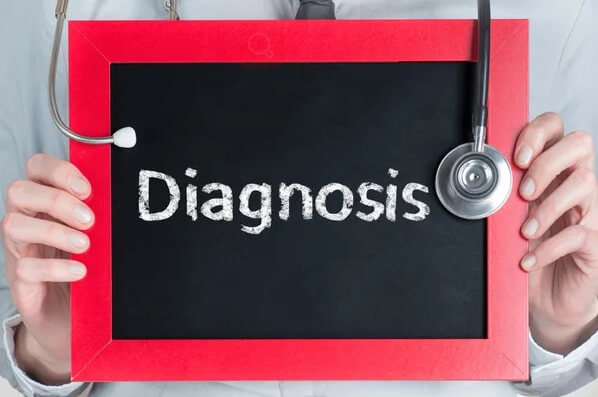 There is a roundabout figure of 400k hospitalized patients that are suffering from preventable harm, among which 100k die. AI is improving diagnostic procedures to help healthcare facilities efficiently. The AI can predict and analyze patient details faster and more accurately than a normal human being. Here are examples of platforms that are operating AI in medical diagnosis.
Viz.AI
Viz.AI, located in San Francisco, California, uses artificial intelligence in healthcare procedures. When it comes to delays in operation, that means you are not seriously handling the matter of the life and death of a person. To save a person, you must react faster and quickly manage everything properly. Viz.AI uses AI in healthcare to react faster while dealing with healthcare problems. It automatically detects issues and notifies care teams immediately without wasting a second. AI in healthcare enables providers to discuss options, provide treatments faster, and save people's lives.
PathAI
It is located in Boston, Massachusetts is an excellent example of artificial intelligence in healthcare. It uses machine learning health to help pathologists make a more precise diagnosis. They are trying to eliminate the error while treating cancer patients so that our world can be cancer-free.  Creating more easier and quicker ways to deal with patients personally.
Regard
Regard is located in Los Angeles, California, and is a proper set-up of AI in healthcare with accurate procedures. They use the powerful AI mechanism to diagnose the problems of their patients. They are swapping their clinical co-pilots, sometimes often referred to as nurses, with EMRs. EMRs are programmed with a powerful AI machine learning system that uses data to discover diagnoses. Apart from diagnoses, it also recommends certain recommendations for patients related to their healthcare.
Buoy Health
 Buot Health is an AI in healthcare example that uses artificial intelligence in healthcare to deal with various healthcare problems. It is an AI base symptom and cure checker that uses certain AI algorithms to diagnose and properly treat the illness of the patient. It works by listening to the patient's symptoms first, then analyzing the details with the help of its AI programming, and then properly guiding patients, which will improve healthcare.
Enlitic
Enlitic is an example of AI in healthcare that allows you to properly manage healthcare proper using artificial intelligence programming. It provides deep-learning AI medical tools that help with radiology diagnoses. Artificial intelligence in healthcare analyses uncategorized medical data and categorizes it properly. It can easily analyze radiology images, blood tests, EKGs, genomics, and patient medical history, which guides the doctor deeply about the patient's current condition.
Freenome
Freenome is another great example of AI in healthcare that helps doctors to deal with their patient's conditions accurately. It uses AI screenings, specialized diagnostic tests of patients, and blood work tests for patients dealing with cancer. It deploys AI at general screenings; Freenome main aim is to detect cancer at its earliest stages and create new developments for its treatment.
Iterative Health
Iterative health is an AI in healthcare platform that applies AI in certain medical procedures to easily deal with them. They use AI in gastroenterology situations to properly improve the methods of disease diagnosis and treatment. The company's recruitment service uses excellent computational algorithms to regulate the process of identifying patients who are under illness. It helps to deal with required candidates who are in the condition of inflammatory bowel disease clinical trials.
VirtuSense
VirtuSense uses AI in healthcare technology to deal with patients who are ill or have been diagnosed there diseases. The AI sensors analyze the movement of the patient deeply and provide it to the caretakers so they can get alert about potential falls. VirtuSense consists of a powerful AI machine learning system named VSTAlert that automatically predicts when a patient is trying to stand up and alerts related staff of the patient and VST balance right away. 
Caption Health
Caption Health is another excellent example of artificial intelligence in healthcare that allows you to deal with patients precisely. It combines AI machine learning systems and ultrasound technology to identify the disease at its early stages. The AI properly guides providers through the ultrasound with real-time processing and produces high-quality diagnostic images of the patient's internal condition. After providing the images, the software helps in interpreting and assessing. The Caption health proper platform is already built, and the work also has started for cardiac ultrasound images.
AI in Drug Discovery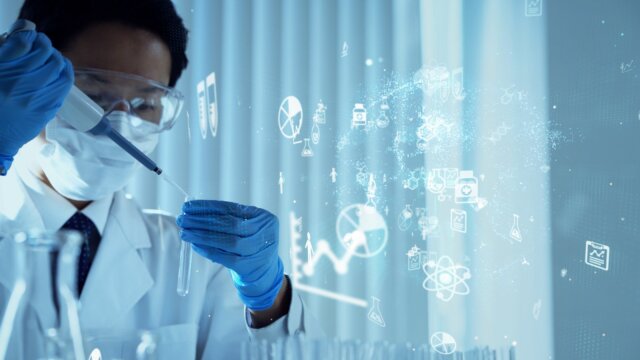 Drug manufacturing companies are facing a lot of technical and manual difficulties due to human error. The cost of its development and the human hours required to operate it requires a lot of costs are estimated at 1.3$ billion, with the success rate of those drugs that come to the market being only 10 percent. Due to all this difficulty, companies are switching towards AI technology, so they can easily operate all the procedures without extra cost and with no errors. Here are a few examples of AI in healthcare that are used for drug discovery procedures.
BioXcel Therapeutics
BioXcel Therapeutics consists of machine learning healthcare that uses AI mechanisms to identify and create new medicines in the field of immuno-oncology and neuroscience. They also require an AI employee for their renovation, which enables them to find new applications for existing drugs and identify new patients.
Reverie Labs
Reverie Labs is a proper pharmaceutical company that uses AI healthcare programming to harness computational chemistry with machine learning tools for drug discovery and design.  It uses predictive AI technology and excellent databases with the purpose of learning more about cancer disease and developing effective solutions.
AI in HealthCare Data Management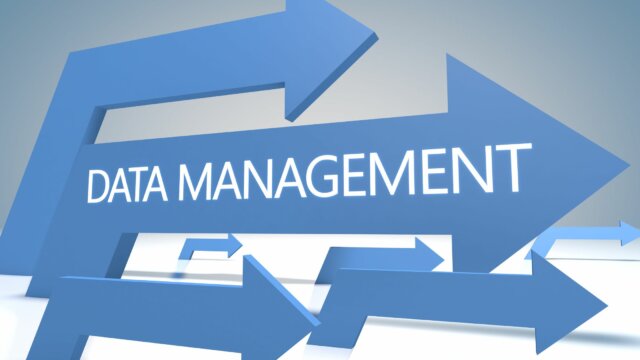 Managing healthcare procedures is a difficult task because humans do it, and humans may get exhausted due to their long shifts. Some valuable information can be lost among trillions of datasets and cannot be found again. With its powerful mechanism and programming, the AI will stop the data from hemorrhaging at once. The required information will be connected in minutes that require more than years to process properly.
Here is an example of AI in healthcare data management.
Tempus
Tempus uses artificial intelligence in healthcare that contains the largest collection of clinical and molecular data to personalize healthcare treatments professionally. The AI tools provide physicians with a proper insight into treatments and cures.
IBM
IBM is a supercomputer that now helps in healthcare management procedures. It harnesses hospital data to optimize the efficiency of hospitals to engage with patients properly and improve their treatment procedures perfectly.
Public Opinions
There are certain opinions of the public related to AI. There are some positive aspects and negative aspects also.
Positive
As we know, AI is helping in all the matters of the healthcare system properly without any issues. The emergency of people will be properly managed. People know that it is going to save the lives of human beings by providing all the necessary things and equipment for operation in time. If people are going to be diagnosed properly, they will be happy about it, as there is also new information that AI will cure cancer by identifying it at its early stages. All these benefits that AI is providing are compelling people to love AI technology. 
Negative
People usually don't trust the technology as it is a mechanical item and it may malfunction. They think that professional doctors are the best option they can get than having machines to operate their procedures. It makes them believe that if they are not important enough to be operated by a normal human being, then they are treated by a machine. And one more thing that is making people dislike it is that they don't properly have information about its details. 
The Future of Artificial Intelligence in Healthcare
The modern healthcare system is facing a lot of problems that are caused due to pandemic. There is a rise in lifestyle-related diseases and an increase in population. AI can transform the whole system of health care from nothing to perfect. It can make healthcare cheaper, more effective, personalized, and equitable. Some AI experts predict it will boost the Era of the industrial revolution if AI is properly maintained in healthcare facilities. One of the main boosts that AI in healthcare can create is predictions of patients' conditions. You will be able to predict everything from emergencies to get a better grip on handling complex situations and predicting the patients' treatments quickly so that the patient's life can be saved in time.
Scanning information and disease through images is another problem for most radiologists. You have to manually go through the whole image to detect one single default in the patient's condition. The AI programming will automatically detect that default within a few seconds if manually checked by a doctor may take more than 15 to 20 minutes. AI in healthcare is going to add value to automating the work of clinical staff by performing repetitive tasks with the help of AI, which will act as a tool to help professionals in their work.
Conclusion
The healthcare organizations that are properly working on AI will be prosperous without hard work. All the systems o healthcare will be run smoothly and professionally without any mistakes.  The most successful healthcare organizations are the ones that are using AI to rethink properly. Reimagine their thoughts to create a truly intelligent healthcare system.