Following Facebook's and Microsoft's entry into the metaverse fray, the innovation has undoubtedly gained more clout, and you might be wondering what it's all about. In simple terms, metaverse games represent an ecosystem of virtual worlds that keep existing even when you finish a gaming session. In addition to this, most metaverse gaming services available today incorporate NFTs as means to own a completely virtual and unique digital gaming asset. The entire innovation is powered by the ever-compelling blockchain technology and protocols.
Best 10 metaverse games you can explore
1. Axie Infinity
Platform supported: Andriod, iOS, Windows Mac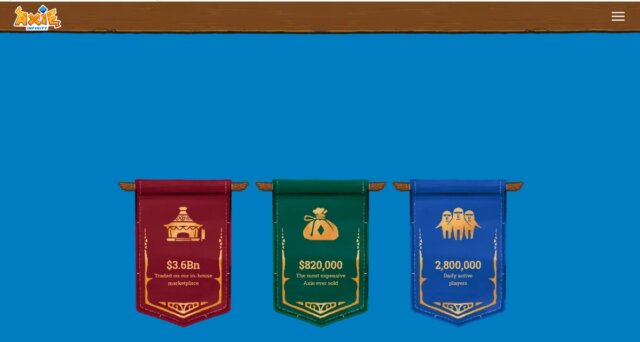 This is one of the metaverse games that adopt the innovative earn-to-play framework. With inspiration derived from Pokemon, Axie Infinity allows you as a player to gather, grow, and breed some unique creations represented as Axies and as well, participate in battles using the bred creatures. Similar to what is obtainable on any game, it features a point-centric framework to determine levels. Furthermore, at the core of its operations the platform's native governance token, AXS. With this, as a player, you can own collected creatures, breed them, and put them up for sale to generate actual profit.
Key features:
Compelling, exciting, and intense PvP battles
Unlimited adventure
Axie cross-breeding
2. The sandbox
Platform supported: Andriod, iOS, Windows Mac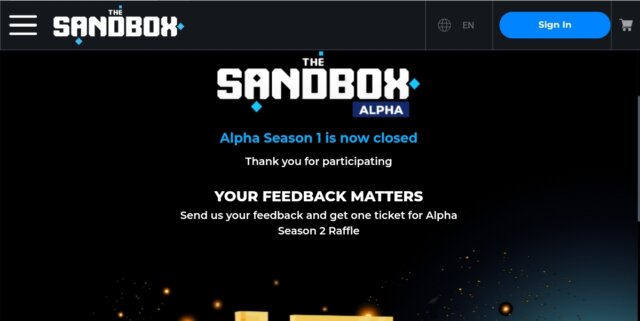 Arguably one of the best metaverse games, the sandbox game that allows you to purchase lands, develop them, and put them up for sale on NFT marketplaces such as OpenSea. On sandbox, you may decide to either be a creator who builds the metaverse or a player who takes part in exciting games on metaverse that other builders create. As it is on a blockchain, you can expect creators to hold full digital rights over their created tradeable assets.
Key features:
Intense play-to-earn format
Native token SAND is at the core of the economy
Creators reserve digital rights
3. Decentraland
Platform supported: Windows Mac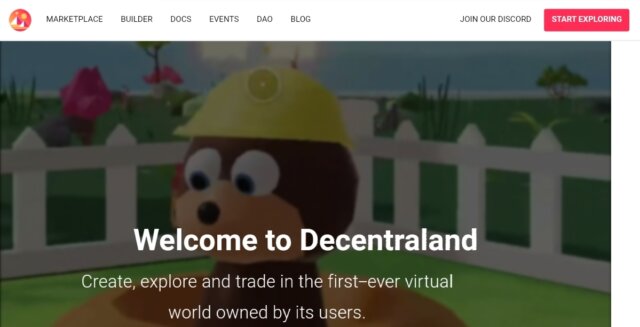 Unlike the play-to-earn format attributable to the games mentioned earlier, Decentraland is quite a unique game that seeks to mimic the real world virtually. Here, users own their virtual world completely and can transact real estate assets, erect virtual buildings, put them up for rent, and even advertise – similar to everything in the real world.
Key features:
Supports MetaMask and other wallets to explore as a guest
Real-world oriented game
Assets trading as NFTs with MANA as currency.
4. Illuvium
Platform supported: Windows Mac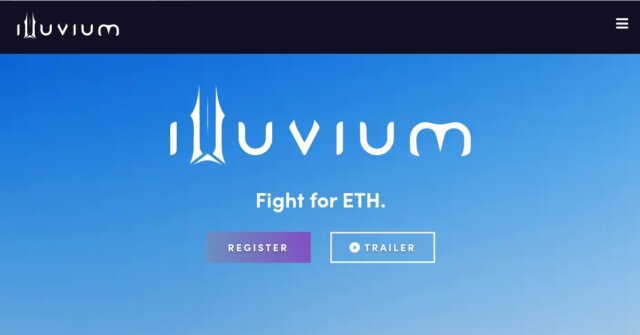 This is an adventure RPG and open-world game where players can explore wildernesses to hunt creatures represented as illuvials. Players can then earn from engaging in tournaments and finishing some quests. Besides, the gathered creatures can be utilized to collect resources that players can either buy or sell on the marketplace called illuvidex. As this game is still in its early phase, you may want to keep an eye on it and get in early so you don't rush in with FOMO.
Key features:
Free to play online metaverse games
ILV as in-game currency
free-to-play and premium modes.
5. Sunflower farmers
Platform supported: PCs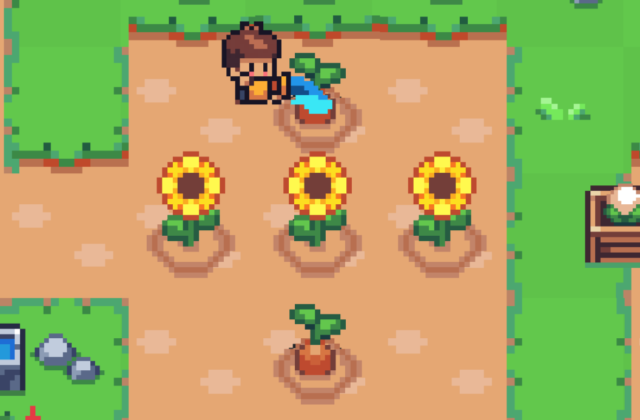 Having started as a side project by some developers, sunflower farmers has gone on to be one of the most sought-after games on metaverse and on Polygon blockchain. It is a community-centric open-source P2E NFT game launched on Polygon. As a player, you get to plant, mine, fish, fight and participate in several other activities to develop your farming empire.
Key features:
Polygon blockchain, hence, minimal has fees
SSF token for transactions
NFT land incorporation pending
6. Magic craft
Platform supported: Andriod, iOS, Windows Mac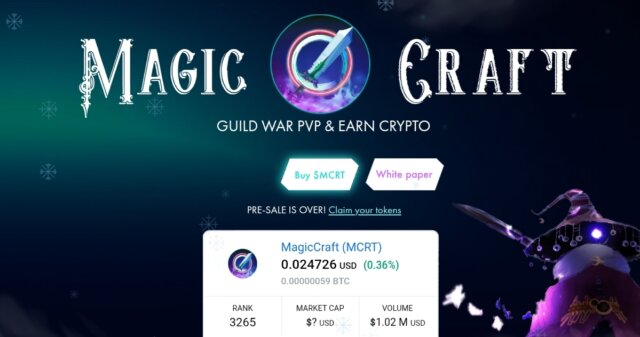 Built on the Binance Smart Chain and powered by Unity game, here is a cross-platform war & conquer MMORPG game with a focus on raising clans and battling rival clams. It features a P2E as well as a free-to-play model. On magic craft, there are 7 great castles developed by leaders. Weekly, every clan fight for the castle's ownership, and the winner get to earn taxes from them as a reward.
Key features:
Rewards and transactions are in MCRT native token
Intense p2p battles, tournaments, and Guild Wars
Completely decentralized marketplace.
7. Star atlas
Platform supported: Windows 10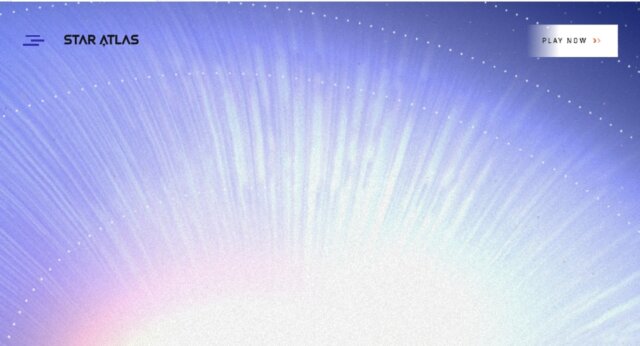 This is another MMORPG open-world game with an extremely engaging and immersive 3D virtual world powered by Nanite from Unreal Engine. You can also experience this in virtual reality. Built on the Solana blockchain, star atlas is a space exploration game that allows users' own spaceships to explore terrestrial and celestial assets. When you find these assets, you can mine and refine them to trade with other players. In the gameplay, you can battle other players, wreck their ships and rip them off limited resources.
Key features:
Gameplay ideal for VR
Bi-token support (POLIS & ATLAS)
Functional NFT marketplace.
8. Ultra
Platform supported: Windows 10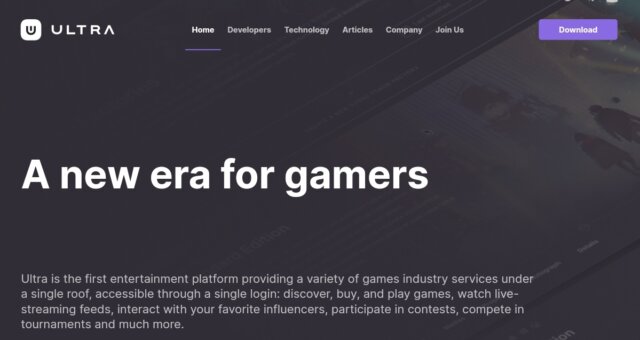 Touted as the first fee-less blockchain game, Ultra is essentially an entertainment ecosystem that offers various online metaverse games and services under an umbrella. It allows the incorporation of countless Decentralized and decentralized ecosystems that allows players to transact in-game items, and as well, engage their favorite influencers, take part in tournaments & contest, etc. In addition, its activities are powered by the native UOS token with almost zero gas fees.
Key features:
Transactions with zero fees
In-game transactions with UOS
Community-centric game.
9. Gala
Platform supported: Windows computer
Gala is a blockchain gaming studio featuring some of the best metaverse games around today. Its mode of operation is almost similar to ultra. As of today, the developers have already released several games including the PVP SpiderTanks, the simulation Town star, among others. It also features a store that allows every user to transact, sell and buy in-game assets using the native token, GALA.
Key features:
Completely Decentralized with $GALA at the core of its operations
Versatility and an incredible range of games
Adopts the Ethereum blockchain currently.
10. Alien worlds
Platform supported: iOS, Mac, Windows, Android.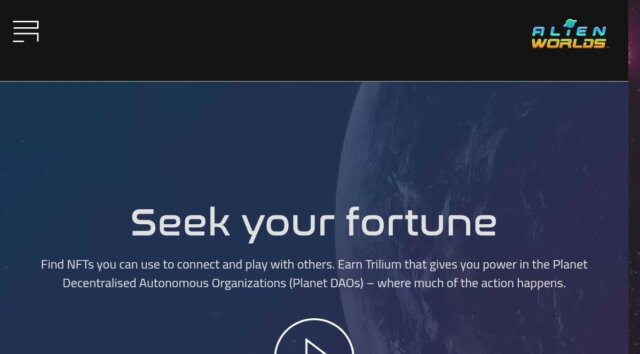 Lastly, on this metaverse games list, Alien world Is at the top of the pyramid, when it comes to metaverse video games built on the WAX blockchain. Using the TLM token, it adopts a P2E framework and NFTs to allow players to mine Trillium. As a player, you can mine this select a planet, mine it, and earn accordingly. You will be provided with tools such as shovel for free (with limited mining power), to access more powerful tools, you can opt-in for premium options and combine more than one tool.
Key features:
The thrilling and exciting gameplay experience
Assets sales as NFT and TLM as currency
Functional marketplace.
Closing thoughts
The reception for metaverse gaming keeps soaring daily, especially with the penetration of tech heavyweights into the ecosystem. In this metaverse games list, we explored a few metaverse video games, each bringing something different and unique to the table. But, the uniform fact remains that they all offer promising and exciting gaming experiences. Remember that the metaverse gaming ecosystem is still in its early stage, so brace yourself for an adventurous ride in the ecosystem. Also read Top 10 Best VR Headsets Review 2023.