In this era where selfies rule social media, a selfie with stereotyped poses is no longer attractive. People would rather give credit to something creative and funny, like wacky poses, face swap, animation effects, etc. So how can we make our selfies or post stand out? Refining images with some creative features would be really helpful. That's what the Refine app does, which is a free photo editor that helps you capture and edit stunning images.
About Refine App
Refine App is a free-to-use image editing and photo filter app that can help you refine images and videos with creative AI features and tools. Like other AI image editing tools and apps, it can be used to refine images automatically within several seconds. What makes this editing & filter app stands out among others is that it allows you to find many other possibilities for yourself. For example, you may simply upload your photo to see what you would be like in the cartoon world or just make adjustments to it.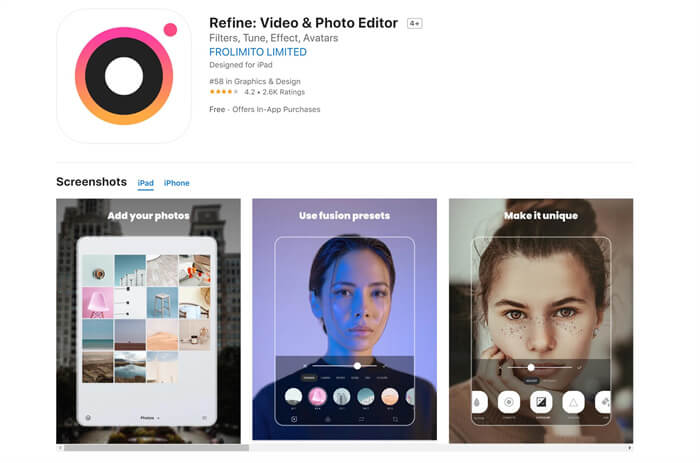 What can you do with Refine App?
Refine App offers you an easy way to have fun with your photos. It has a huge collection of filters and powerful functions for you to choose from to create unlimited possibilities. Basically, it allows you to add animation or other fun effects to your photo, or make adjustments based on AI.
Fun side, you can use it to get a cartoon face, change face with another one, or even check what you would be like with the other gender or at another age. What's more, you can use it as an editor to simply refine images with a set of tools it supplies.
How to apply filters to your photo with Refine APP?
As Refine App serves as a photo filter app, what you need to do is pick your favorite one and apply it to your photo. If you want to further know what you can do with this filter app, please follow the steps listed here.
Step 1: Select the way you want to do your photo
Launch the app and click the "+" button to see what you can do with it. Choose one and upload your photo to it.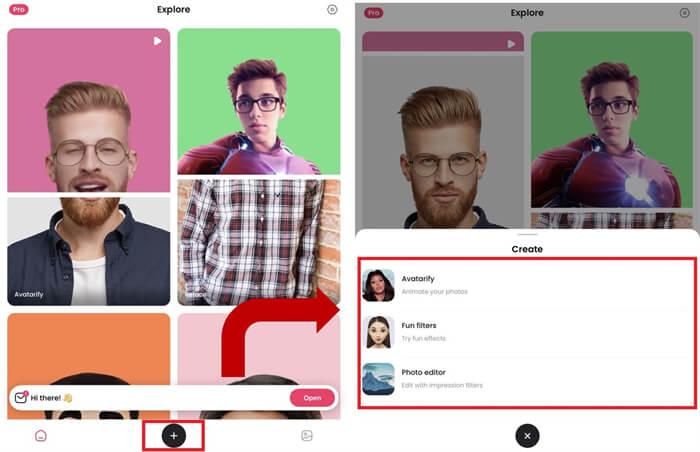 Step 2: Apply a feature to your photo
Taking its fun filters as an example. There are a bunch of filters for you to choose from. Just pick one that you are interested in and click on it.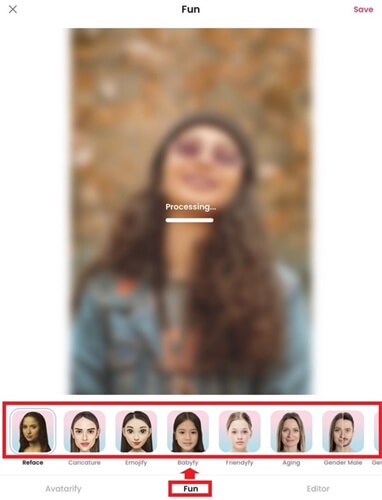 Click on one feature (such as Reface). A selection box will pop up for you to select a celebrity to exchange your face.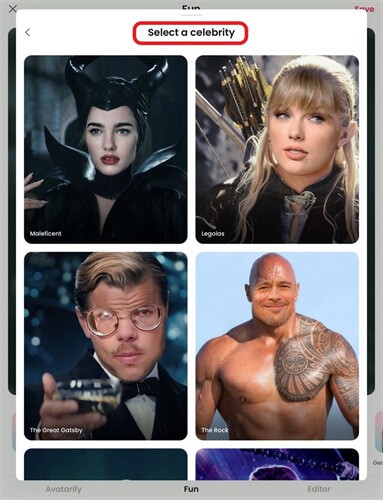 Step 3: Save the result.
Just wait a few seconds for it to process your photo automatically. Then the result will show on the screen. Just click on the front right to save the result.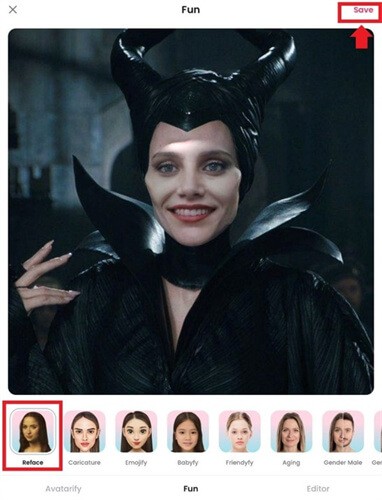 Optional Step: Editor
You may also use some of its editing tools to make adjustments or apply different filters to your photo to make it look more stunning.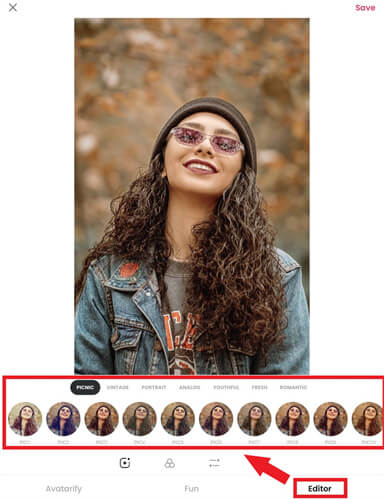 FAQs
1. What is the best filter app?
What makes a photo filter app the best depends on both the quantity and quality of the filters. So a filter app recommended here is Refine app which has a huge collection of filters. Apart from basic filters, it has various fun effects that allow you to have fun with your photos.
2. How much is Refine app?
Refine app is a free-to-use refine editing app that allows you to modify your images. You can download it free to your devices. But if you want to use some premium features after a 3-day-free-trial, you may need to unlock them by subscribing to Refine App. The subscription options go to 9.99$ / Month and 39.99$ / Year.
Final Thought
The increasing of image editors and filter apps brings a new way of entertainment; that is playing with our photos. Based on AI technology which they like to call magic, such apps offer people a way to see their different looks in the virtual world. No matter how weird your ideas may be, you can achieve them in a magic filter app like Refine App. Also read: Top 10 AI Cartoonizers to Cartoon Yourself Online Free 2022