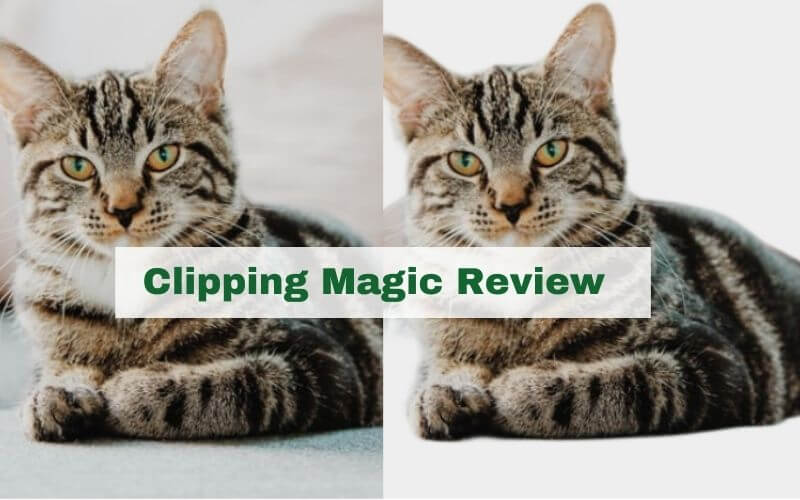 Here is a review about Clipping Magic and its best alternative BGremover from VanceAI. Clipping Magic is one of the most famous applications that you will find online to remove backgrounds from images. This tool has been used for various purposes and image types, from designer to e-commerce images.
Clipping Magic Review
Let's talk about Clipping Magic. Clipping Magic is undoubtedly a rare tool among other online tools with similar services. What gives this tool its edge over others is that it utilizes an excellent AI-based algorithm that shreds an image off its background with speed and accuracy. Not to mention that this particular AI-based technique is refreshed constantly with new and new photos that are to ensure that the tool stays on top of its game and that people keep using Clipping Magic.
Related article: Top 10 Best Transparent Background Maker Review 2023.
How to use Clipping Magic online?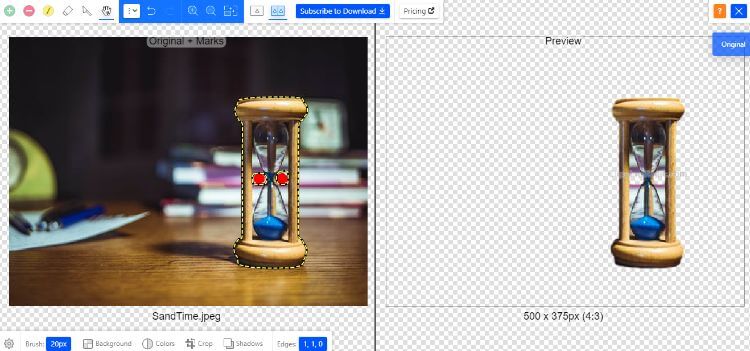 A simple guide on how to use the Clipping Magic app online.
Step 1: You can use the link above to access the website. Use any of the methods given to upload an image.
Step 2: The image will be processed and displayed but you can use tools to further edit it.
Step 3: Click on Download above to save the image.
Pricing of Clipping Magic
Clipping Magic also has paid versions of its tool set up. Though you can use the Clipping Magic free version to remove backgrounds, the paid options enable you faster and more image processes. It has three paid options: Light, Standard, and Pro. With the Light version, you can expect to receive 15 image credits per month for $3.32 The Standard version costs $6.654 per month with 100 credits every month offered. Finally, the Pro version will give you 500 credits per month for $19.99 per month. You can use its batch processing feature if you are a Standard or a Pro user. All of these versions are billed monthly and you can also choose plans that are billed yearly. Also, you can contact them if you need access to their API.
Now let's get into our Clipping Magic free alternative website.
Best Free Clipping Magic Alternative Review 
BGremover from VanceAI is a free Clipping Magic alternative that shares some similarities with the tool. Like Clipping Magic, this background remover tool also makes use of powerful AI-based technology for image processing. Apart from BGremover, VanceAI hosts a library of image editing tools such as AI Image Enlarger, AI Photo Colorizer, etc. The AI again analyses images to a great extent and removes backgrounds automatically. So you can remove background from image free with VanceAI as well and automatically too.
Sites like Clipping Magic are tough to find, but BGremover can be right up your alley. The AI in VanceAI is used differently because it is more automated than in Clipping Magic. Here, the user does not need to edit images manually but rather upload them. BGremover handles everything moving forward. Some users prefer that, and some don't. BGremover also offers custom backgrounds to apply to the transparent one, and it is helpful if you are not looking for fancy backgrounds or are short of time.
How to use BGremover?
Step 1: Access this background remover by using the link and then clicking on Upload Image.
Step 2: Use the upload box to upload an image and then hit Continue.
Step 3: When you see the comparison images, use the Download option below to save the image.
The result and download page:
Pricing of VanceAI 
The free version of VanceAI offers 5 images credits every month and gives access to standard features of VanceAI. If you are looking for more, consider its Basic or Pro account. The Basic account costs $9.90 per month in exchange for 200 credits per month. Meanwhile, the Pro account is at $19.90 per month for 500 credits per month. The paid accounts give you batch processing, access to better AI models, customer service, and more.
FAQs
1. What is the best Clipping Magic alternative?
Clipping Magic is an excellent tool but it does have a specific design made for specific purposes. If you are a user who prefers tools to be as quick and accurate as possible, you should try BGremover. It has managed to automate the entire process of removing the background and works really well as a free Clipping Magic option.
2. Is Clipping Magic safe?
Clipping Magic is relatively safe as far as internet or online tools go. The site is famous and has been around for a while, making them trustworthy. Their tool is also sophisticated enough to not let images slip by.
3. When do I need sites like Clipping Magic?
You can use Clipping Magic or VanceAI whenever you have an image whose background you do not like. You can alternatively use them for cropping out the focused object as well and then use the object in other designs. It is a fairly common way of using these kinds of tools.
Conclusion
Clipping Magic and BGremover are excellent tools for erasing a background out of an image. While Clipping Magic uses AI and manual editing features for image processing, VanceAI takes a more direct approach with its automated design process. Both UI designs are smooth and easy to use, so no comparison is needed. Use Clipping Magic if you prefer manual editing and use BGremover if you like to have additional features on top of automatic image processing.
Also Read: Top 10 Free Apps to Remove Unwanted Objects From Photo.