Editing is one thing but photoshopping is a totally different perspective. There are many debates circling around the internet about the best ways to photoshop a picture and probably the most reliable ones for beginners.
In order to put things in order, we have to start with something called understanding the options. Once a person understands the placement of buttons and their functions, it becomes quite easy to proceed.
This is a complete tutorial that you can get online regarding how to photoshop a picture and how to edit a picture in photoshop.
What is Photoshop? A Brief Introduction.
Photoshop is the leading software when it comes to photo editing and making pictures stand out its genuineness. Back in 1987, Photoshop was developed by the American brother's John and Thomas Knoll. Later on, in 1988, the distribution license was sold to adobe, and since then, it has been featuring jaw-dropping features in photography editing.
In the beginning, photoshop was only created for one sole purpose; for displaying greyscale images on a bitmap monitor (Monochrome). The brothers forged together some programming for its advancements, which led to editing images using special effects.
In 2003, Adobe included photoshop in its bundle program with the illustrator, InDesign, and Acrobat, which paved the way for its complete success and henced named Photoshop CS.
The Four Main Purposes Of Photoshop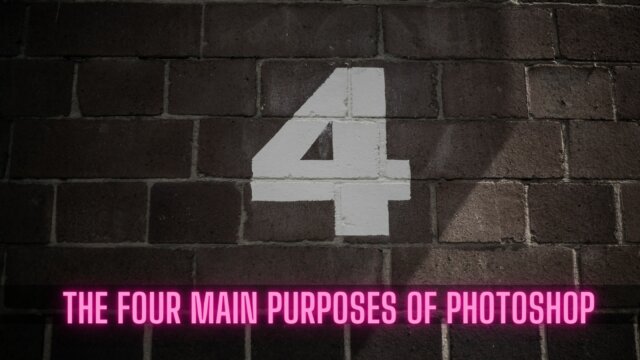 Adobe Photoshop is one of the most remarkable pieces of inventions done by mankind, and while many people use it daily, the software is a go-to place for designers, graphic artists, and photography professionals. They are usually the ones that are always educated about how to photoshop a picture. 
The purpose of photoshop is very raw! It can be one thing for some people and totally different for other people. However, in my perspective, there are significantly four main purposes of photoshop;
Image Editing

Creating Image Compositions

Website Mockups

Adding Effects
There might a difference of opinion in this regard, but in my opinion, these four traits best suit the working of Adobe Photoshop. You can also call these the features of Adobe Photoshop.
How to Photoshop a Picture
In this relatively simple and easy-to-follow tutorial, I will guide you through some simple editing mechanisms on photoshop. Just a crisp of details that you can enjoy doing to your pictures and generate more skill. Here are the headlines of the knowledge that you will be learning:
How to photoshop a person into a picture

How to place effects on an image using photoshop

How to Blend and Sharpen Photos in Photoshop
These are the three musketeers of photoshop features that you can perform as a beginner in your home without any massive consultation. But first, we need to understand how important it is to have the latest Photoshop software.
VanceAI Photo Editing Tools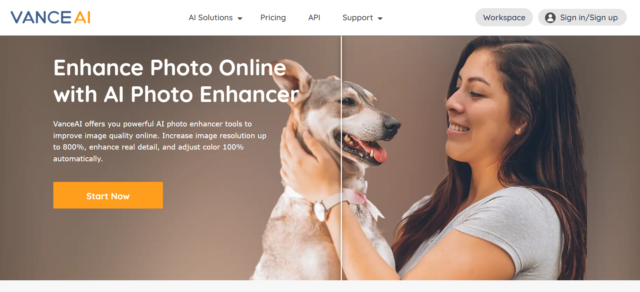 If you are not a fan of Adobe Photoshop and want something that requires less learning, less effort, and less brainstorming, then you try the multiple features of VanceAI online editing platform. With these VanceAI Photo Editing Tools, you can get tons of features supported by artificial intelligence and get things done within seconds. 
Here are some of the tools that you can use to enjoy within no time:
AI Upscaler

AI Image Enlarger

AI Image Sharpener

AI Photo Retoucher
These are just some tools to give you a sound about how good VanceAI is. Try going to the official online platform and explore multiple solutions with a single sign-up.
Importance of Latest Photoshop Updates
Photoshop has been improved and modernized after each of its new updates; with that said, every single photoshop update will slightly or massively adjust the perimeters of its editor panel.
Having the latest one installed is something that can help you identify the user about advanced things pretty easily. However, if you have an older version, that is definitely not that old, but can be a bit different in option placement and features.
How to open a picture in photoshop for editing
Don't worry; we are not skipping this part. There could be a percentage of people that still don't understand how opening a picture in photoshop works. This is for them, however, if you know that already, you are welcome to skip away.
Step #1
Open the two pictures separately inside photoshop. Picture #1 should be the environment where you want to paste picture #2. To get the photos into photoshop, just click on 'File and Open'
Step #2
Cut the person out using the object selection tool at the left toolbar area. After choosing the object selection tool, click on "Select Object" located right above the picture information area.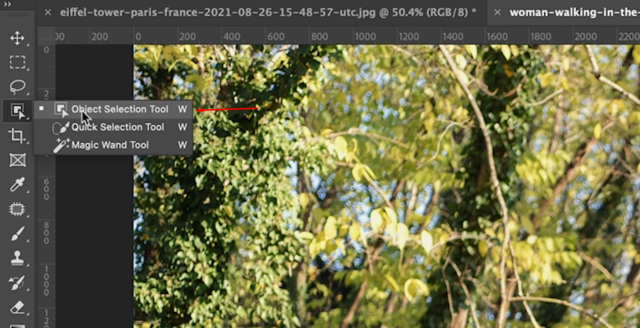 Step #3
If you want the image to be much more refined, choose 'Select and Mask' and adjust 'Radius, Feather, and Contrast'. Select Decontaminate Colors and click 'New layer with layer mask'.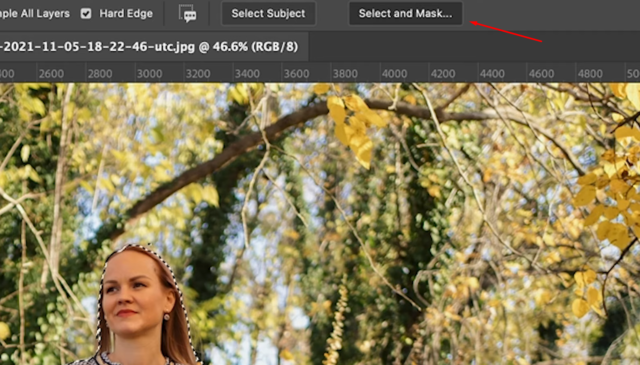 Step #4
Click on the image and drag it into the other picture. Release only when you are on the Environment image.
And this is simply how it's done. Do not worry, you'll get used to it after twice performing it. 
How to put effects on an image using photoshop
In Photoshop 2023, you will be able to do quite a lot of editing on the picture. These editing tactics are simply a unique way to retouch and make your pictures look more appealing. Placing effects on an image is very simple and can be done using the Filter Gallery feature within photoshop.
Step #1
Open the picture in photoshop by clicking on File and then Open. Now select the image that you want to edit and click OK.
Step #2
Take your cursor to the top toolbar and click on the open 'Filter'. A drop-down menu will be visible. Click on 'Filter Gallery'.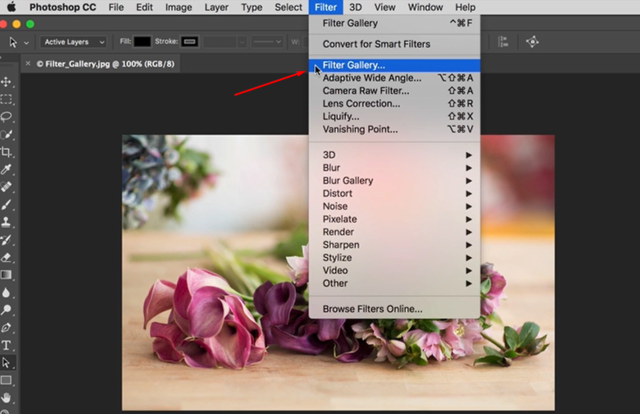 Now that you are on the filter gallery screen, you can see that there is a big preview of the picture, and in the middle, there are thumbnails of filters. To preview the filter on your image, just click its thumbnails and explore.
Step #3
Adjust the filter setting on the right side of the screen and see the differences on the preview screen.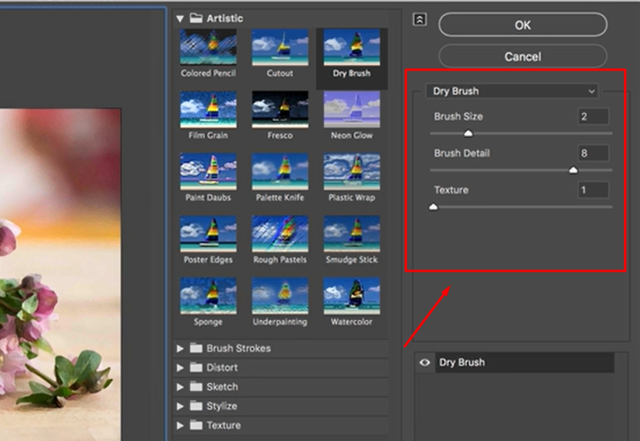 How to Sharpen Photos In Photoshop
Sometimes, some pictures might be a bit extra soft or smooth and require sharpening for better visibility experience and quality. Here's how you can quickly achieve the right fix for your images using photoshop.
Step #1
Open the photo in the photoshop editor that you want to edit and sharpen. You will see the background layer on the hard right menu, right-click on it, and select the duplicate layer.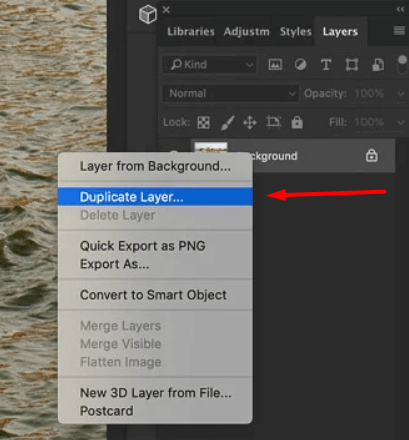 After creating a new layer, set the blend mode to Luminosity.
Step #2
Use the Smart Sharpen filter on the new layer by going to the filter option > Sharpen at the top bar and click on Smart Sharpen filter. A new window will pop up with multiple options to adjust.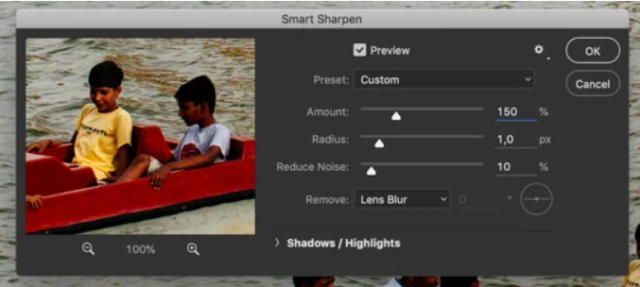 Step #3
Reduce Noice, and set the amount value to 150% or according to your requirement. Click on the remove option and select motion blur. If you want to play around with the settings to find your perfect fit.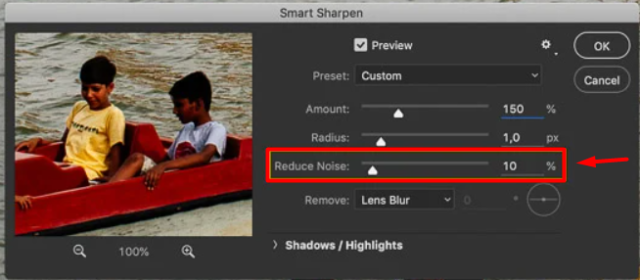 Conclusion
Photoshop is not just a simple editing tool used to sparkle pictures on an advanced scale; it is perhaps the photo editing software's mother. You can either learn from it or completely ignore its existence, and the thing is upto you. My idea of concern is that what you have gone through inside your mind can be achieved using Photoshop only if you have the learned knowledge.
FAQ's
Q1: Is there a free version of Photoshop?
Ans: Yes, there is a free version of photoshop available with a 7-day trial period.
Q2: Can I learn Photoshop for free?
Ans: There are tutorials available on the internet for free. All you need to do is find them and try learning from them.