It is simple to take a picture and in everyday life you capture many photos to post on your social media account. But you need to lighten photo before posting to gain attention of your audiences or to define your brand if you are running an online business. If your pictures are too dark and dull and the subject of those photos is not seen in the photo so you need to increase the resolution of photo to highlight key objects in pictures. If you looking for tools at how lighten a dark photo. No worries surly these tips and ideas will help you to lighten photos online by adjusting their color correction, fixing light effects to get incredible look quickly.
How to Increase Resolution of image Without Photoshop
In this guide, you will know how to increase resolution of image without Photoshop and it is the easy way to change resolution of image with the tool of VanceAI, because VanceAI can change resolution of the picture automatically without losing image quality in few seconds. Sometimes camera shots too dark and dull pictures because of low light and nobody wants to upload these pictures on social media account like Facebook, Instagram, twitter and Pinterest; especially when you want to create an impression through your posts now a days it become a competition for the people to attract the attention of users by their videos and pictures if they are running an online business or earning with photography websites. So, to resolve these issues you can use VanceAI to lighten photos by increasing resolution 100%.
Here I will guide you step by step how to lighten photos online in best 5 ways to increase resolution with VanceAI.
Step 1: Open the VanceAI website
Go to the VanceAI website and click the option AI solutions. Click on VanceAI Portrait Retoucher in the dropdown menu. Click on the yellow upload button. Once you clicked a window with the following interface will open on your desktop. You can use a creative AI-powered Portrait Retoucher to lighten photo easily.
Step 2: Select and upload the photo
To increase resolution of photo automatically with VanceAI drag and drop the photo. It is important to know that you can upload 5 pictures if you are using this tool for the first time.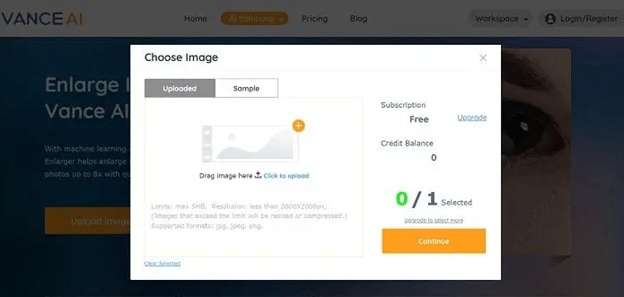 Step 3: Adjust settings and click on the process
Once the picture is uploaded all you need to do is just adjust the settings according to your desires. After adjusting the settings click on the process button and your picture will be lighten within seconds. If you are paid user you can upload more pictures and processed them instantly.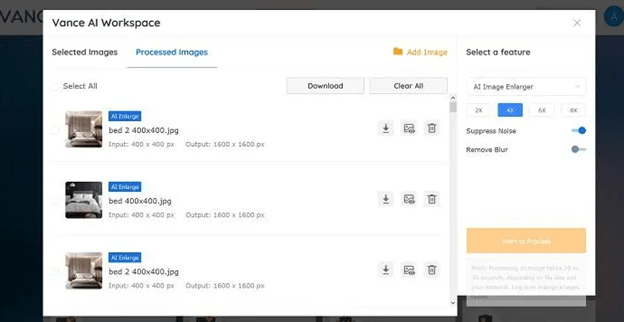 Step 4: Save your changes and download your pictures
Save your changes and click on the download button to download your photos to your hard drive. That's all about how to lighten a dark photo without Photoshop.
Pros:
Free to use
Upload images in bulk
Able to customize the image
Cons:
Limited editing tool
No layers
Many restrictions in the free trial version
Some other tools to enhance photo
Auto-enhance
Auto-enhance is an online tool to make poorly edited images particularly perfect to get better clarity.  You can fix color correction and give your photo an outstanding touch with Auto enhance. Auto Enhance removes the common faults and unwanted objects in your professional photos within seconds.
Steps involved how to lighten a dark photo with Auto enhance:
Select the photo you want to lighten.
Open your selected photo in the Auto enhance photo editor.
Go to the menu bar and click on Auto enhance which will lighten your photo directly.
For lighten effects use the slider and adjust the brightness by dragging the slider left to right and vice versa until you got exact enhancement as the picture demands. For saving your image if you are done click apply in Auto enhance to save the change picture.
Download your images and use them when you want.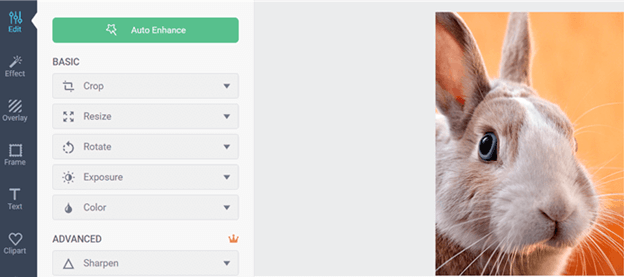 Befunky
Befunky is power free online tool which awesome features and amazing tools to lighten the dark photo. Its artsy features like painting style and classic sketches allow you to give your image a creative unique look. Befunky work with AI so, that it easily detects the key object of the photo and removes the background while preserving the quality of the main object. You can make a collage of your photos. It offers graphic designing also. You can crop, upscale, resize, and enhance the resolution of multiple photos at a time with the help of batch processing.
Steps involved to lighten photo with Befunky:
Select the image and click on the crop to crop the image.
Now choose the scales as per your requirements.
Click on the Process button and wait for a few seconds it will automatically enhance your photos. You see the high-quality results.
Save changes and download the image. That's all about how to lighten a dark photo with Befunky.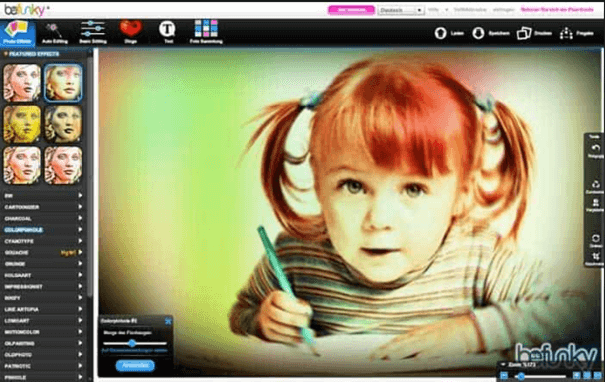 Conclusion
If your pictures are too dark and dull and the subject of those photos is not seen in the photo so you need tools to highlight key objects in pictures. If you looking for tools on how to lighten a dark photo without Photoshop. No worries, now it is possible to lighten the dark photos easily without Photoshop, surely these tips and ideas will help you to lighten photos online. VanceAI is a beneficial app to lighten dark blurry photos and has helped you get more socialized. Other free tools to enhance quality of dark and unclear photos are also recommended like Auto-enhance and Befunky.
FAQs
Why do you need to lighten photo?
If you plan to create an online photography portfolio or want to add some extra skills to your photography. Sometimes even when you use the correct camera settings for a shot but unfortunately the pictures turn out with shadow or not exactly as you had desired so, you need to lighten it as you imagined.
What is the best tool to lighten photo?
If you are looking for high-quality output then VanceAI is best to use because it promises you high-quality output and will automatically lighten photo without losing photo quality. Auto Enhance and Befunky are also recommended as these are free and easy to use.