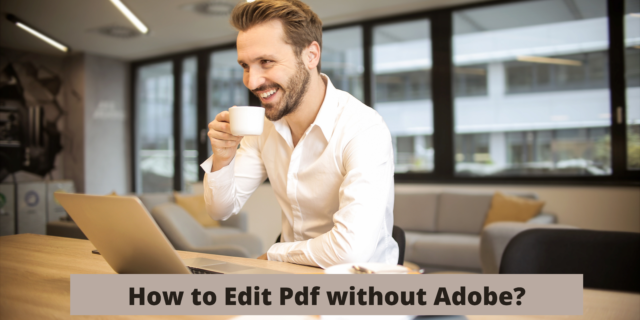 Struggling to decide how to edit that pdf you just sent? You aren't alone! Without Adobe Acrobat, Here are 5 easy and useful ways to edit a pdf.
Many software developers have created and launched Adobe competitors, allowing customers to access editing tools at a far lower cost easily. For 2023, we've collected a list of a few free and simple PDF editors.
Learn how to edit a PDF file without Adobe Acrobat.
Why Do You Need to Edit a PDF Without Adobe In The First Place?
Because PDFs seem the same no matter what device is used to view them. PDFs remain consistent regardless matter whether you're using Windows 10, a Mac, Chrome OS, Android, Windows Phone, an iPad, or Windows XP. As a result, they are among the extremely widely distributed documents online and across sectors.
And while Adobe is widely regarded as the industry's greatest tool for editing PDF files, not everyone has it.
Adobe allows you to create tables, update text, insert photos, and do various other things. However, it is marketed at an exorbitant price, discouraging many potential buyers from acquiring it. It costs $14.99 per month or $179 per year, and most people and small company owners believe that this is excessive given its capabilities. It also has a high learning curve that may take some time to master.
There are some free or low-cost tools for editing PDF files. Let's discuss these.
How to Edit Pdf without Adobe Using SwifDoo PDF?
SwifDoo PDF is a lightweight and handy alternative to Adobe's PDF editor. This free PDF editing tool is distinguished due to its 11 MB download size and excellent capabilities, which have gained millions of users worldwide in just four years.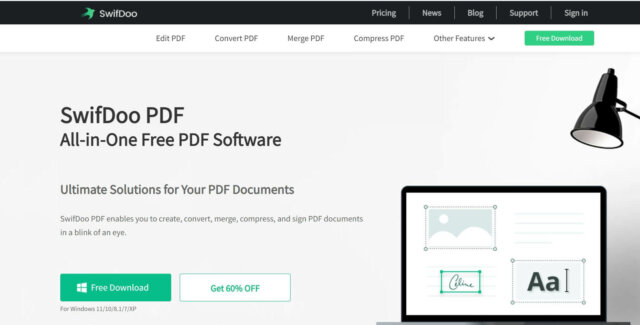 SwifDoo PDF editor has a more user-friendly interface, allowing users to find what they need rapidly. When it comes to editing the text in a PDF document, this free PDF editor makes it as simple as Adobe:
Step 1: Download and install SwifDoo PDF on your PC.
Step 2: Run the program and select Open to upload the PDF.
Step 3: After loading the PDF file, click Edit to edit the current document using the SwifDoo PDF editor's essential features.

SwifDoo PDF's "Change" option lets you edit text, add photos and links, whiteout material, and trim pages. If you need to modify the font, colour, or page size in a PDF document that does not include Adobe Acrobat, you must use the "Edit" button. OCR is a must-have function for scanned copies/documents to make a PDF editable, and it is available in SwifDoo PDF.
SwifDoo PDF is a PDF editor that solely contains editing-related capabilities in the "Edit" section. When you need to modify a PDF, the 11 MB file size and quick response will come in helpful.
Furthermore, if you're not sure if this new PDF editor for Windows is perfect for you, a 30-day free trial will be sufficient to determine if it meets all of your PDF editing needs. In conclusion, SwifDoo PDF is definitely worth your time if you want to edit a PDF without using Adobe Acrobat.
How to Edit Pdf without Adobe Using iLovePDF?
iLovePDF was previously only available as an online PDF software, but the company has recently developed a desktop version to reach a broader audience. However, editing capabilities remain inaccessible in the desktop version. The online PDF editor comes highly recommended if you're seeking a free solution to edit PDFs online. The following are the steps for altering a PDF: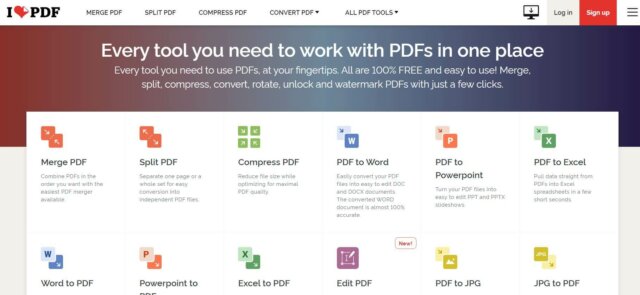 Step 1:
Go to the official website and click on Edit PDF.
Step 2:
Add a PDF file from a local drive, Google Drive, or Dropbox.
Step 3:
After successfully adding your PDF document to this platform, you may begin editing by clicking on the navigation bar. Users may add text, photos, shapes, and drawings to the current file with iLovePDF.
Step 4:
You may modify the font, font size, alignment, and opacity when adding text. The text box's background colour may be changed to suit your tastes.
When you need to make any changes to a PDF file, the dispersed newly inserted text box might be bothersome in some circumstances. To locate each item on the right side of the window, click on the "New Text X" box. The whole editing process may be completed online, with no downloads or registration required.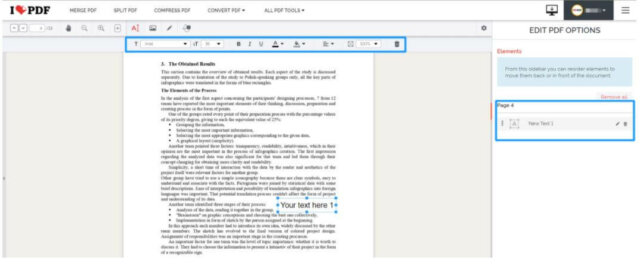 Note: ILovePDF promises to use HTTPS/SSL and end-to-end encryption for better file security. Meanwhile, users can alter an e-signature or create passwords to safeguard information further. Furthermore, materials submitted to this site are immediately withdrawn or destroyed from its server within 2 hours. These extra measures will turn it into a reliable online PDF platform.
How to do it with Other tools to edit pdf
PDFSimpli
In Seconds, Create a PDF. Convert and edit any form of document quickly and effortlessly! There are no downloads. Text may be easily edited and changed. Maintain the original PDF formatting. Add a free electronic signature. Online PDF to Word Doc conversion from your mobile and PC! It is compatible with Google Drive, Dropbox, and Microsoft OneDrive. All web browsers, as well as Mac and Windows, are supported.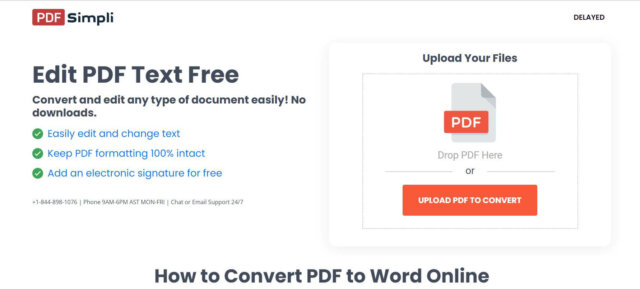 We do not retain your information or data on file. So you may be certain that your data and privacy are secure. Convert scanned and digital documents from PDF to Word in only two clicks.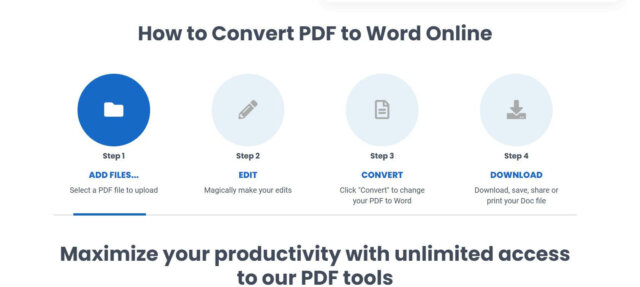 It's quite simple and works in a matter of seconds. There are no add-ons or extensions required. Our PDF editor and converter are completely online. You only need an internet connection. Get free access to our whole feature set! Text may be easily edited, erased, and added. Include photos and your electronic signature. There is no talent necessary. Anyone may instantly convert a PDF to a Word doc file.
Conclusion
The PDF editors discussed above are viable alternatives to Adobe Acrobat. Most of them provide a one-week or longer free trial period, allowing you to try them out before committing to a full membership. Suppose your employment requires you to edit PDFs frequently. In that case, it is strongly advised that you invest in a professional PDF editor like iLovePDF and SwifDoo PDF to boost productivity and better handle digital documents.
Also read:Top 10 Tools to Convert PDF to Word in 2023
FAQs
Q1: Are there any free PDF editors available?
Yes, the industry has several free PDF editors, and most PDF programs provide seven-day free trials to registered users.
Non-registered users will have limited usage or access to all capabilities, such as twice a day or five tasks. All functions are available to registered users during the free trial period. When the free trial period expires, customers must pay a monthly charge.
Q2: Does Adobe offer free PDF editing services?
Adobe does offer a free online tool for producing and converting PDFs and editing text, adding comments, and shrinking PDF files. Adobe's service is available online. However, Adobe's online solution is restricted and will not meet all your requirements.