Summary: Color correction tools are efficient and easy-to-use tools for photographers. They correct aspects of an image such as white balance, contrast, exposure, highlight, and noise, to make photos more visually appealing.
Color correction tools are for photographers who need fast turnaround and high-quality services. Color correction is generally correcting several aspects of an image to make a photo more appealing. The most common corrections contain adjustments in:
White balance 

Contrast 

Exposure 

Highlight 

Noise 
Color correction is the process of fixing and resolving any kind of color problem with a photo. It brings the image to a deeper dimension, playing on moods and tones. Photos edited based on hues. Colors completely change the story. Therefore, let us help you on this journey of visual storytelling. 
The 10 Best Photo Color Correction Tools
| Product | Price | Ease of Use | Color Grading Features | Online Editing | Special Features |
| --- | --- | --- | --- | --- | --- |
| Adobe Lightroom | $9.99/month (individuals) | ★★★☆☆ | ★★★★☆ | ✗ | Unique UI, offline usage |
| BeFunky | $3.49/month | ★★★★☆ | ★★☆☆☆ | ✓ | One-click collage, background removal |
| PhotoFunny | Free | ★★★☆☆ | ★★☆☆☆ | ✓ | 284 photo effects, simple |
| LunaPic | Free | ★★★☆☆ | ★★☆☆☆ | ✓ | Slideshows, animations, and collages |
| PhotoWorks | $29.00 | ★★★★☆ | ★★★★☆ | ✓ | AI enhancement, portrait retouching |
Adobe Photography lightroom

Adobe photography is one of the excellent tools for the photographer looking to play with colors on their photos. Lightroom offers premade editing solution to direct application on photographs. To achieve flawless images, only use Adobe lightroom.
It acts as the best tool for color grading, offering features such as an adjustment brush, linear mask, and radial gradient to ensure you end up with the photograph you envisioned. 
Price: 
For i

ndividuals: it starts at US$9.99 per month 

For students and teachers: start at US$19.99 per month 

For teams and business: start at US$79.99 per month 

For school and university students: start at US$34.99 per month 
Pros:
Unique touchscreen-friendly user interface

Easy to use

Buttons make it simple 

It can be used offline 
Cons:
The internet can only achieve cloud synchronization. 
2. 
Befunky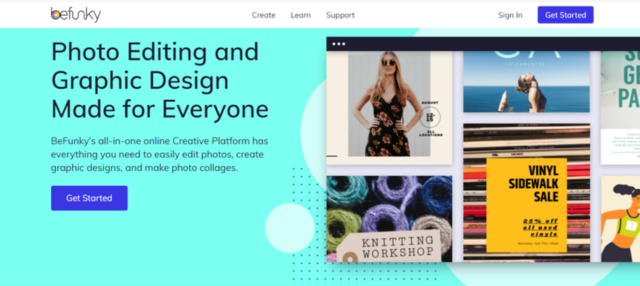 It is a creative platform. It efficiently edits photos and creates graphics. Be funky make a photo collage too. It contains a collection of editing features:
Crop

resize

Turn an image into an art

Batch edit photo 

Background remover

Retouch portraits 

One-click collage maker etc
Price: it is free online photo editing and collage maker app. 
For subscription: Befunky offered $3.49 per month and $34.68 per year. 
Pros:
Easily save photos on a computer and open from the device easily, Google play store, etc. 

User friendly with high quality 

Basic editing is free of cost
Cons:
Highlight the text, and it unhighlight itself. 

For advanced editing it is expensive 

Text typing in the image is a slow process 
3. 
Photofunny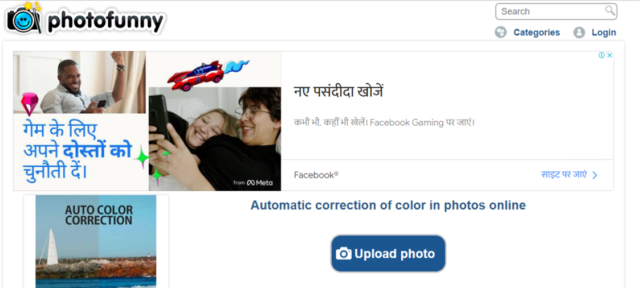 It is also an online tool. Photo funny edits images with photomontage. Birthday cards, love cards, and collages are available on it.it offers photomontage of all types to make the image more creative and unique. It provides hundreds of effects. 
Price:  free online app
Pros:
It is simple 

Select the effect and apply it to the image; it is easy to process. 

It contains 284 photo effects. 
Cons:
Internet is required to use this app. 
4.
Lunapic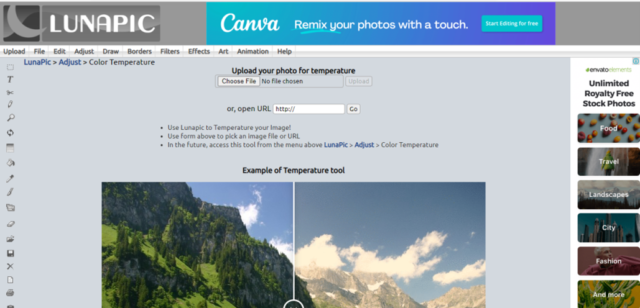 Lunapic is an online photo editor app that allows editing, cropping, rotating, and resizing images. It also includes the addition of effects in photos. It creates slide shows, animations, and collages. Lunapic converts video to gifs. Just click on the link to visit its website to use the app. 
Price: Completely free to use 
Pros:
Easy to use a photo editing app

No need for registration 

Addition of Image in dollar bill also available 
Cons:
Ads

Restrictive photo size limitations. 

The interface is not as slick as those of Pinick or Photoshop express.
5. 

PhotoWorks
We can do photo color Correction without photoshop. Photowork content-aware AI can detect photo genres and enhance them accordingly. Photowork is also an online tool to improve image color correction in one click. It also includes retouching portraits with ease, changing any background, restoring old photos, removing unwanted details, having fun layers, and applying stylish effects.  
Price: This is 34% more expensive than the average photo editing product. 
Pros:
Straightforward and straightforward to use 

Just a single click improves the quality of an image 
Cons:
Removing the watermarks bit by bit will not be easy and not be removed. To remove watermarks, other apps are used. 
6. 
Cutout.Pro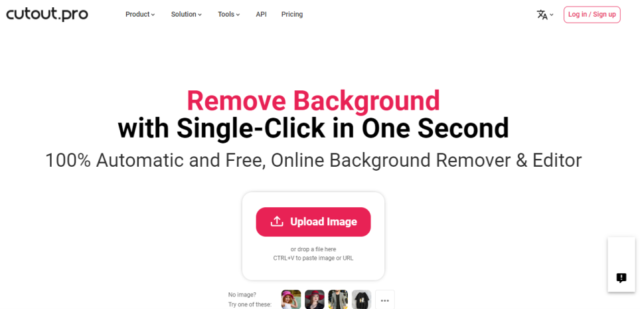 Price: Free account: By inviting your friends, you can earn $5 free credits. For subscription plan: start at $0.099 per credit, and it includes 100 credits per month. Lifetime: start at $4.99
This is the future of color correction. Cutout. Pro AL enables to achieve fantastic color correction results in seconds. It has many features like image background removal, video background removal, retouching and removing objects, face Cutout, and photo enhancer. Cutout.pro is also a color correction tool to balance the color of images. Just click on the link to check the website. 
Pros: 
Secure, reliable, and efficient 

98% uptime guarantee 

Straightforward

Agile

Batch processing 
Cons:
7. 

Fix the photo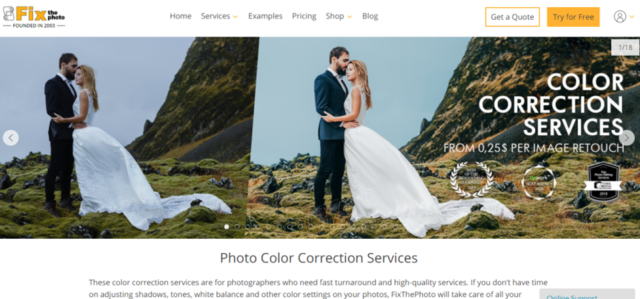 Price: Fix the photo provides photo color Correction services which includes HDR editing and blending services($12 per image)
Sharpening and contrasting correction ($0.25 per image 

White balance adjustment ($0. 25 per image) 

Culling snd custom color correction ($2.50 pet image) 

Basic retouching ($2.50 per image) 

Noise adjustment ($0.25 per image) 

Straighten photos ( $0.25 per image) 

Tints and shadows editing ($0.25 per image) 

Highlights ($2.5 per image) 

Saturation corrrction ($2.50 per image) 
Pros:
Advance features for photographers 

Capable of performing professional color grading 

Advanced layers

Full support drawing table
Cons:
Complicated learning curve

Not suitable for natch work with photos 

It is expensive 

Incomplete updates d untested beta versions.
8. 

Paper Boat Creative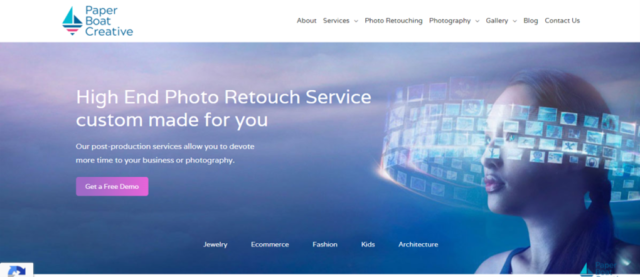 It is photo-retouching software that specializes in high-end image editing. It offers creative, composite, and bulk editions for e-commerce. It specializes in the retouching of jewelry products, portraits, sports, and fashion according to lifestyle. 
Price: Demo is free
Pros:
For big or small images 

For short or tall images

For few photos or all any kind of images 
Cons:
Registration is required to start the free demo
9. 
UK Clipping Path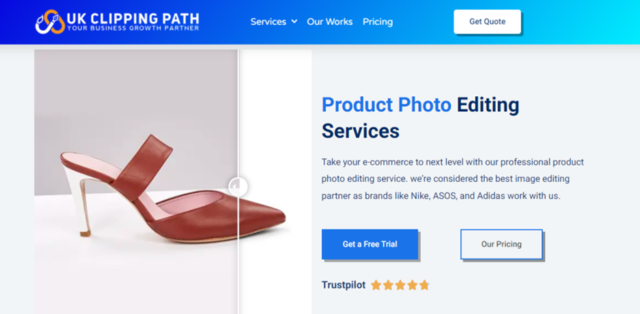 They offer professional image editing services to leading brands, retailers, and photo studios worldwide. UK clipping path also provides photo editing services for photographers. The output of this tool gives us a perfect blend of colors and tones to meet the client's expectations at a reasonable rate. This led r commerce to the next level with professional product photo editing services. The best editing partners are Nike, ASOS, and Adidas. 
Price: The average cost in 2023 ranges from &$0.35 to $5. 
Pros:
Perfect product image production every time

More profound photography to remove flaws and blemishes 

Removing undesirable items

Making minor tweaks to achieve flawless images
Cons:
Not easy for ordinary people 

Background removal is only done by professionals
10. 

Shiny Prints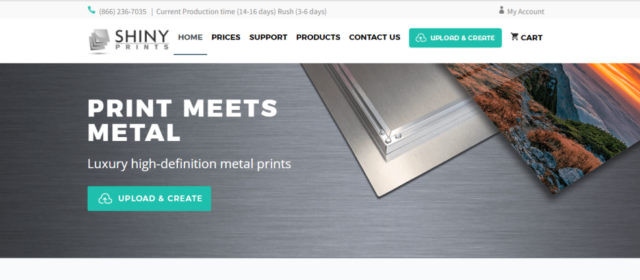 The Shiny Prints is also a photo color Correction software to provide custom sizes and shapes. They offer the best price guaranteed, quality guaranteed, and the best equipment in the industry: the most vibrant colors and different display options like backings and mounts made from aluminum. 
Price:  The price is mentioned below in the picture: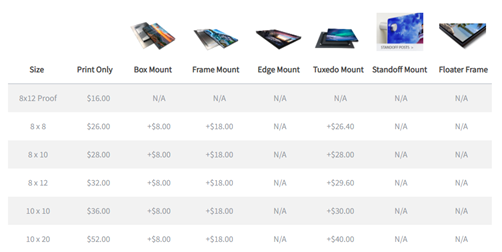 Pros:
Specialize in only metal prints

It supports customs shapes

Easy to use website 

Fast processing and delivery are available
Cons:
There are no special wood framing options

Not as friendly for consumers who are not as knowledgeable about metal printing 

Some competitors have lower shipping costs than shiny prints. 
People Mostly Concern about It
Many photographers believe that color correction is something is only advanced photoshop clients can do. However, many people do not know about it, and it can be done by using some elementary functions within photoshops. What they only need is:
Adobe photoshop

A file to balance the color

Time to make these things good
Nevertheless, to do so, no one should be professional. By using color correction, you usually get what you pay for it is only a few dollars, but if it is more so, you need to use color correction apps to save money on time and images. 
Conclusion 
We should choose these apps they are easy to use and not too expensive. These apps require no image editing experience. You apply a quick and easy method from the tools mentioned earlier to wait for the other people to do editing and pay them for lousy work. This will save time and money and give you a new experience to do your work yourself. 
FAQs:
Question 1: 

Do these tools offer professional pricing for an artist who resells work? 
These apps provide the most competitive price in the industry. They beat many advertised competitor prices. 
Q2:

What is photo editing color correction software best for the user? 
If users are looking for simple and free editors that handle basic edits, the above mention list is available, where all facilities of picture editing are available. Photo editing software is free like Befunky and some software are paid but not too expensive like Shiny Prints. But these all provide high quality and perfect photo editing and color correction facilities. 
Also read: Best 10 Tools Repairing Your Family Portrait Online.