Creating a presentation that hits your targeted audience in the right spot can be a time-consuming and challenging task considering the modernization in the templates and smart art. However, Beautiful AI can do that job for you and make your presentations look brilliant in just a few clicks for free so let's know more about it.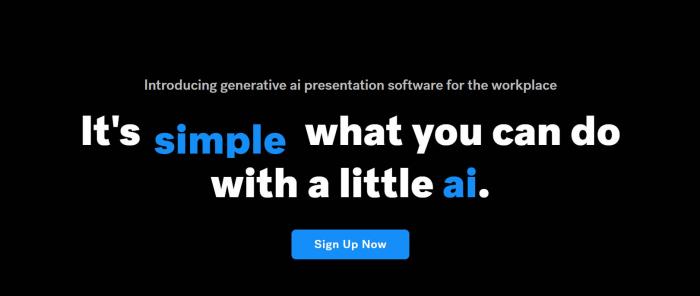 What is Beautiful AI?
Beautiful AI is an easy-to-use presentation maker that can help jumpstart your ideas and campaigns and make you stand out. Presentations are a great way to communicate and engage with your audience because the animations and visual effects keep them hooked and make your message interesting.
Beautiful AI can help you create a magical presentation that you can customize according to your needs and achieve your goals. Beautiful AI reviews from their customers will clearly tell you why you need to use the platform and increase your marketing and productivity.
How to make presentations with Beautiful AI?
First, you need to visit the official website of Beautiful AI presentation maker and sign up to use the free plan or free 14-day pro trial.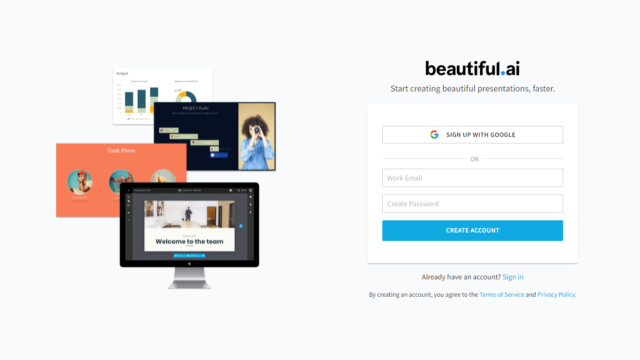 Beautiful AI
After that, you will log in, and Beautiful AI will give you a 2-minute helpful virtual tour to make you understand the platform a little better. And after that, you can start creating your presentation by using modern yet easy-to-use tools given on Beautiful AI's platform.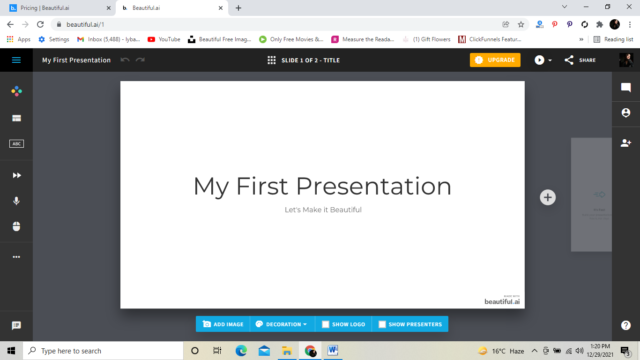 Beautiful AI
Beautiful AI template
A good template that suits the motive of your presentation is essential to make it effective. So, let's discuss how Beautiful AI templates can help you make your presentations impressive.
●     Presentation template
The platform allows you to browse through various presentation template categories, including marketing, business, sales, education, HR, PR, social media reports, SEO, grants, and so much more. You can click on any template you need for your presentation and customize the text and images.
●     Slides template
Beautiful AI offers you basic slide templates like diagrams, grids, videos to complex slide templates like comparisons, timelines, data charts, lists, graphs, and so much more. You can select visual effects like quotes and word clouds to make your slides even more engaging and exciting.
Beautiful AI pricing
Now let's talk about Beautiful AI pricing to give you an idea of how much you have to pay to get access to its unique features that will make you create your presentations 10x  faster.
● Pro Plan
Pro plan is for professionals like freelancers who want to make sleek presentations and impress their clients. It will cost you $12/month if you choose to pay annually. Pro plan has all the features of Beautiful AI's basic plan, and the additional benefits are,
Option to remove Beautiful AI branding/watermark.
65+ pre-designed professional templates and pre-built slides.
Complete PowerPoint export option and secured viewing.
Option to upload fonts (custom) and revision history.
Option to convert to classic slides, offline playback, and viewer analytics.
● Team Plan
The team plan is for corporates as several people can use Beautiful AI templates for their presentations in a company. They only have to pay $50/ $40 (annual payment) per month for one team account. Team plan has the features of both basic and pro plans and some added benefits like,
Corporate branding and advanced team collaboration.
Option to set up a custom company theme and template library.
Role-based permission and log auditing options.
Priority support 24/7 and SAML single sign-on.
An easy-slide centralized library.
Note:
You can choose monthly or annual payments according to your suitability; however, you will get 20% off if you choose to pay annually.
Conclusion
Presentations are a great way to pitch your ideas and market your products and services, so you need to get them right. Beautiful AI presentations will save you hours of hard work and create a powerful yet sophisticated AI presentation that will help you impress whoever you want.
FAQs
How does the free 14-day Pro trial work?
If you want to use the pro service before paying for it, you can provide your credit card info and get the 14-day free pro trial. If you want to continue using it after 14 days, an amount will be charged from your credit card. However, if you want to go for other plans, you will have to cancel the trial subscription.
Does beautiful AI offer a student discount?
Yes, Beautiful AI offers a full free year of pro service for students who approach them with their official and valid university .edu emails.